Personal Injury Lawyers Boynton Beach
If you or a family member have suffered a personal injury as the result of an accident, or if you've lost one of your loved ones due to wrongful death caused by the negligence of another, you have the right to seek legal counsel to help you claim the compensation you deserve. In this tragic time, you can take comfort that you don't have to deal with these stresses alone. Our Boynton Beach personal Injury Attorney can take much of the burden off of your shoulders. Our Boynton Beach personal injury lawyer has achieved board certification in litigation and has been designated Lifelong Members of the Multi-Million Dollar Advocates Forum. This prestigious title means that a trial lawyer has successfully obtained multi-million dollar verdicts for his or her clients in a court of law.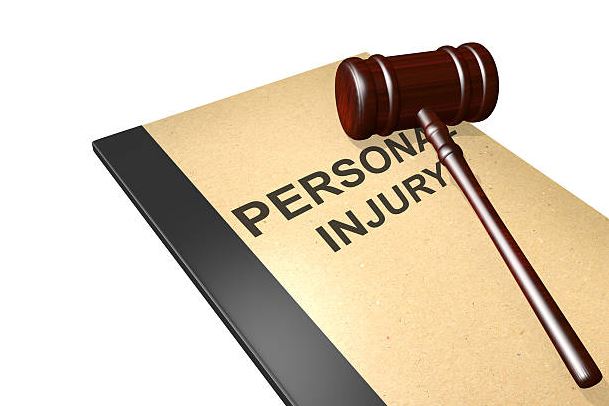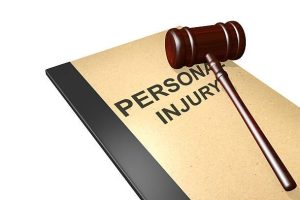 Reason To Choose Our Personal Injury Attorneys Boynton Beach
But there are other reasons why the Law Offices of Wolf & Pravato personal injury lawyer is the right choice for you, too:
How Will the Boynton Beach Personal Injury Lawyers Help Me?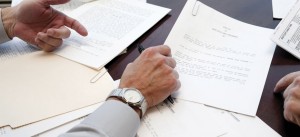 The Law Offices of Wolf & Pravato's experienced Boynton Beach personal injury attorney will attempt to achieve a fair settlement from the person responsible for your personal injury. If the opposing party is not willing to agree to just compensation, we will take your case to court and litigate on your behalf. Very often, just letting the opposing party know that we are not afraid to litigate can get them to agree to our demands at the negotiating table. It's because our personal injury lawyers Boynton Beach are so experienced and willing to do whatever it takes in court, that we can come to such fair compensation for your personal injury.
How Wolf & Pravato Prepare My Personal Injury Case In Boynton Beach?
The experienced personal injury attorneys and support staff at the law office of Wolf & Pravato offer personalized attention for each and every case. We will thoroughly go over all the details with you in order to see the entire picture of what transpired. We will also inform you of your rights following your injury or a loved one's wrongful death, as well as all of the legal remedies available to you.
Our Personal Injury Lawyer Boynton Beach Offer Great Assistance
We offer advice and assistance in collecting the necessary evidence that can be used in support of your case at the negotiating table and during court proceedings. We review any and all police records and talk to the officers present at the scene of the accident. We interview any witnesses, review footage from traffic cameras, and check if your accident has been caught by any security cameras from any nearby buildings. Our car accident lawyer Boynton Beach also reviews all other documentation or evidence pertinent to your accident in order to build as strong a case as possible in order to get you the compensation you deserve.
Our Personal Injury Lawyers Fight To Achieve All Financial Compensation
After our personal injury attorney Boynton Beach identifies all parties responsible for your accident, we will fight to achieve the financial compensation that you deserve for:
These are all serious losses that you shouldn't have to forfeit. Compensation for all of these things may not be offered immediately- that's why a skilled and experienced personal injury lawyer Boynton Beach can help you look for benefits that have been purposely left out.
Personal Injury Cases Our Personal Injury Lawyer Boynton Beach Handle:
Here are some examples of the various cases law offices of Wolf & Pravato has to experience with:
How Long Do I Have to File a Personal Injury Claim in Boynton Beach?
In the State of Florida, personal injury claims carry a statute of limitations of four years. This means that you have no more than four years from the date of or discovery of your injuries in order to file a personal injury claim. In the case of medical malpractice, you have two years from the date of or discovery of your injuries in order to file a claim, however, your action cannot take place more than for years after the actual date of the injury.
What is the Discovery Rule?

Sometimes, a person can be injured and not know it. Some injuries may not present themselves for weeks, months, or even years, generally due to medical malpractice. In this case, there is a rule that states you can file a personal injury claim in which the statute of limitations begins upon the discovery of your injuries, rather than from the date that the injuries occurred. The discovery rule applies to when a person discovers injuries or should have discovered the injuries.
If Your Surgeon Make A Mistake You Are Able to File A Claim
For example, if you underwent surgery and your surgeon made a mistake, but immediately owned up to it, the statute of limitations would begin when your doctor admitted to the mistake. However, imagine that you underwent surgery and the surgeon made a mistake but didn't admit to it. After your procedure, you experience daily pain and you tell another doctor, who tells you to come in for a check-up. Your statute of limitations clock will likely start running at the point where the doctor advised you to seek medical attention, whether you heed the advice or not. Finally, imagine that after a surgical procedure where a doctor made a mistake, you experience no side effects and do not know for a year that you were injured until you have another procedure. In this case, the statute of limitations will begin when your injury is discovered during the new procedure.
Our Personal Injury Lawyer Boynton Beach Helps To Get Your Fair Compensation
Our Boynton Beach personal injury lawyer has the tools and resources necessary to give our clients top-notch support. We focus on every aspect of the victim's life to help determine the essential points of settlement value. While the insurance companies may overlook details such as the emotional burdens you now bear, our attorneys work to make sure you are fairly compensated for these losses. Your pain and suffering are real and you should not discount it- nor do you have to. Call us today at 561-686-0520 to talk about scheduling a free, in-person, no-obligation meeting with one of our advocates, or email us with the form on the top of this web page. You don't have to bear this damage alone- Our Personal Injury Attorneys in Boynton Beach can help
Contact Our Personal Injury Law Firm Boynton Beach For Help
Navigating the Florida statute of limitations in regards to personal injury claims can be complicated. In order to ensure that your claim is filed on time and that your rights are protected, it is important to get in touch with a personal injury attorney Boynton Beach as soon as possible after an accident or following the discovery of your injuries. An injury attorney Boynton Beach from the Law Offices of Wolf & Pravato can give invaluable legal advice regarding your injury claim and the amount of time with which you have to seek damages.
We help the victims of personal injury in the following cities also:
For more information about personal injury claims and Florida statutes of limitations, Contact the personal injury lawyers Boynton Beach at the law offices of Wolf & Pravato.
Police Departments Serving Boynton Beach, FL Boynton Beach Police Department
100 E. Boynton Beach Blvd
Boynton Beach, FL 33435
1375 Gateway Blvd.
Boynton Beach, FL 33426
Phone: 561-686-0520
Fax: 954-767-0960Courthouses Serving Boynton Beach, FL South Palm Beach County Courthouse
200 W Atlantic Ave
Delray Beach, FL 33444
Palm Beach County Clerk
205 N Dixie Hwy
West Palm Beach, FL 33401 Hospitals Serving Boynton Beach, FL JFK Medical Center, 5301 S Congress Ave
Atlantis, FL 33462
Bethesda Hospital East, 2815 S Seacrest Blvd
Boynton Beach, FL 33435
Bethesda Hospital West, 9655 W Boynton Beach Blvd.
Boynton Beach, FL 33472 FREECASE EVALUATION