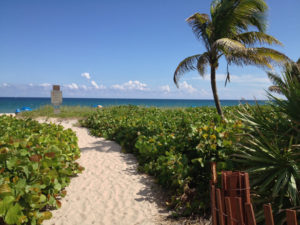 Delray Beach is located in Palm Beach County, Florida, and is considered to be a vital part of the general Miami metropolitan area. For those who are looking for the big city proximity with the small town feel, Delray Beach may be the ideal. According to the last census, the city was hovering around 65,000 residents. But this small town isn't letting Miami dwarf it when it comes to attention; just last year, it was ranked #3 on the list of Happiest Seaside Towns in America by Coastal Living. Three years before that, it was named the Most Fun Small Town in America by Rand McNally.   So it should come as no surprise that tourists are flocking to the area as well as people looking to retire or relocate to an awesome small beach town.
Delray Beach Personal Injury Lawyer Help You In Your Case
According to the same census statistics, over 36% of the homes in Delray Beach are rental properties. This means that there is the potential for negligence on the part of landlords. These individuals are responsible for ensuring that the homes they rent are safe and well-maintained. If, for instance, the hot-water heater on the property goes out, then it is the landlord's responsibility to repair or replace it. If they do not and the tenants have to go weeks without hot water, then the landlord can be found to be negligent and be forced by the courts to pay compensation for their negligence. The attorneys at Wolf & Pravato can help you with a free consultation to determine if your landlord has been negligent when it comes to home maintenance and safety. We have years of experience in this field and can help you to get the compensation that you deserve for such a case.
Personal Injury Lawyer in Delray Beach Assist With Getting You Compensation
Delray Beach residents also have healthy commutes to and from work with 14% of all residents commuting over half an hour and some even commuting as much as ninety minutes a day. This can end up leading to a heavy number of traffic accidents. Negligent drivers can seriously injure those around them and their actions should not be taken lightly. Wolf & Pravato can assist with getting you compensation if you are injured by a negligent driver. You can, at the least, be entitled to coverage of your medical expenses as well as lost wages. In extreme cases, you may also be compensated for your pain and suffering from the car wreck.
If you live in the Delray Beach area and you have also been injured as a result of negligent medical care, then you can rest assured knowing that Wolf & Pravato have you covered when it comes to getting you justice. If you were misdiagnosed or had a surgery or procedure horribly botched, you should contact one of our attorneys. You do not have to just accept the pain of poor medical service that is a result of negligence.
The same is true if you have been injured due to a defective or ill-made product. Be it a car that has a defect such as faulty brakes or airbags, or if you eat food that has been tainted by bacteria such as E. coli, you can be compensated for your injuries and illness. Our attorneys will work with you to ensure that you are compensated and this product is not allowed to hurt anyone else again.
Contact The Law Offices of Wolf & Pravato
Negligence is not something that should be ignored. If you are injured by someone else, then you need to get in touch with an attorney with years of experience to ensure that you get compensated fairly. Florida personal injury lawyers are here to offer a free consultation by calling 954-633-8270 or emailing at info@wolfandpravato.com. Those in the Delray Beach area can contact our Miami office at 1111 Brickell Avenue, 11th Floor.
Police Departments Serving Delray Beach, FL Delray Beach Police Department
300 W Atlantic Ave.
Delray Beach, FL 33444
Hospitals Serving Delray Beach, FLDelray Medical Center
5352 Linton Blvd
Delray Beach, FL 33484
Bethesda Hospital East
2815 S Seacrest Blvd
Boynton Beach, FL 33435
Courts Serving Delray Beach, FL margin_bottom="0″]South Palm Beach County Courthouse
200 W Atlantic Ave.
Delray Beach, FL 33444
COMMUNITIES