Truck Accident Lawyer Fort Myers
When truck drivers and other commercial carriers are negligent, reckless, or careless while driving or maintaining their vehicles, serious accidents can occur. These accidents can cause significant damage to other vehicles on the road, which are typically much smaller than large commercial vehicles. Commercial truck drivers are required to comply with special licensing requirements and must exhibit reasonable care when on the road. Unfortunately, this is not always the case, considering the frequency of commercial carrier accidents.
If you have been injured by a commercial carrier or truck driver, the Fort Myers truck accident attorneys at the law offices of Wolf & Pravato can help. We have handled many lawsuits involving large commercial trucks and we can help you pursue all damages for your losses from a commercial truck accident.
What Damages Can I Receive After a Truck Accident Fort Myers, Florida?

After we prove what caused your accident and the extent of your injuries, our lawyers will work toward getting you compensation for:
lost wages
physical and emotional pain and suffering
wrongful death damages following a fatal accident and
any other losses as a result of the accident.
Who Can Be Held Liable for a Commercial Truck Accident?
Accidents involving commercial trucks can be devastating because of the sheer size and weight of the vehicles involved. These kinds of accidents could be caused by not only a collision but also by debris flying from a truck or mechanical failure. No matter the cause, you may be entitled to compensation for your injuries and property damage if it can be shown that negligence was involved.
Dealing with a commercial trucking company and insurance companies after an accident can be complicated, so it is important that you contact a Fort Myers truck accident attorney from the law offices of Wolf & Pravato. One major issue is determining who should be held liable for the accident. While truck drivers can be named in commercial truck accident lawsuits, the driver may not have enough insurance. However, the trucking company will likely have more financial resources, and can be held liable for a negligent truck driver under two legal theories:
vicarious liability for employee actions; and
negligence if the employer failed to properly screen the driver, set unreasonable schedules or didn't have reasonable safety measures in place.
Our Truck Accident Lawyer in Fort Myers in Your Accident Case
Fort Myers accident cases involving commercial trucks and carriers can also become complex if the driver or trucking company is located out-of-state. This makes finding the appropriate defendant more difficult, and interfacing with the insurance companies, and filing truck accident lawsuits more challenging. Despite the challenges, we have successfully obtained compensation for plaintiffs injured in accidents involving large trucks from both Florida and out-of-state drivers and the trucking companies that employ them.
Commercial Carrier Accidents can be Settled Either in or out of Court.
Commercial carrier accidents can be settled either in or out of court. The attorneys at the Law Offices of Wolf & Pravato are shrewd negotiators, but we won't hesitate to demand a trial to get the compensation you deserve. You can count on us to help you to gather the evidence you need to prove that the driver and/or trucking company should be held responsible for the accident.
What are the Compensation Options For Truck Accident Claim in Fort Myers?
There are several types of compensation you may seek wh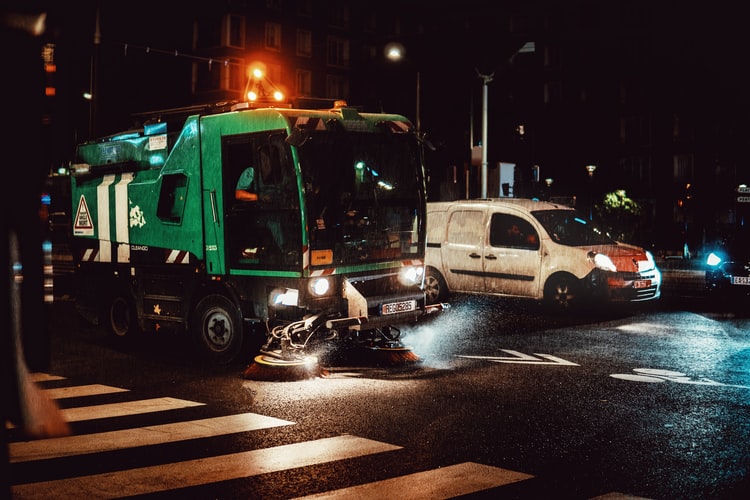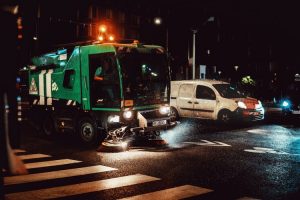 ile initiating a commercial truck accident claim.
Consult with a Fort Myers truck accident lawyer to learn more about damages that may be available to you in your case.
Typically, the compensation you may pursue for a commercial truck accident claim falls into three categories: special, general, and punitive damages. Special and general damages seek to place you in the same financial and emotional position you would have been in had the accident not occurred, while punitive damages attempt to financially penalize a particularly careless or willful act.
Special Damages Sought by Truck Accident Attorney Fort Myers
Special damages refer to the actual monetary costs to you. Since special damages are based on all of your out-of-pocket expenses, the amount of compensation owed should be fairly easy to calculate.
Special damages will compensate you for:
Medical treatment – all medical expenses that you incurred because of the accident will be covered by the truck accident claim in Fort Myers, including any health care needs that may arise in the future;
Loss of income – when injuries prevent you from the ability to work, you will be compensated for lost wages as well as lost earning capacity down the road;
Property damage – the repair or replacement of your vehicle, as well as all items that were inside the vehicle at the time of the accident.
What are the General Damages in a Truck Accident Claim in Fort Myers?
On the other hand, general damages won by your Fort Myers truck accident attorney will compensate you for the emotional and mental toll the accident had on you or a loved one. This type of compensation is much more difficult to calculate since there are no ready dollar figures attached.
Courts may use similar past cases of general damage awards in your jurisdiction as a guideline and your Fort Myers truck accident lawyer will most likely argue for this to happen too.
Examples of general damages include:
Pain and Suffering – when there is ongoing pain due to the injuries you sustained from the truck accident, you may seek this type of compensation.
Emotional distress – in cases where the aftermath of the accident has caused psychological distress, such as depression and anxiety.
Loss of enjoyment – when the injuries you sustained prevent you from the activities you enjoyed before the accident.
Loss of consortium – when spouses are unable to maintain marital relations, such as sexual intercourse, for a period of time after the accident or permanently due to injuries.
How to Seek Punitive Damages with a Fort Myers Truck Accident Lawyer?

Applied only in cases of extraordinary negligence or carelessness, punitive damages are available as a means to financially punish the at-fault party. While punitive damages are generally not awarded in truck accident claims, a plaintiff may pursue this avenue in cases where the commercial truck operator or driver has broken a law or regulation regarding safe vehicle operation.
In order to pursue this type of compensation, your Fort Myers semi-truck accident lawyer will need to prove that the driver's negligence was intentional and that the employer condoned or consented to the act that led to the accident. An example of this would be a truck driver who was intoxicated at the time of the accident and the truck company employer knew this individual had a history with drinking and driving.
Truck accident claims involving commercial trucks are quite complicated. Between investigating the cause of the accident, gathering evidence from a multitude of sources, and proving each party's negligence, hiring a good truck accident attorney is critical.
Contact Our Fort Myers Truck Accident Attorneys
We understand the effect truck accidents can have on victims and their families. If you have been injured or lost a loved one in a commercial carrier accident in Fort Myers, contact a Fort Myers truck accident lawyer at the Law Offices of Wolf & Pravato today – 954-633-8270.
FAQs for Truck Accidents in Fort Myers
Do I Need to Call the Police After a Truck Accident?
Whether or not you need to call the police after a truck accident depends on the severity of the accident.
Florida Statutes § 316.065 requires drivers involved in a truck accident to immediately report it if the accident caused any injuries, deaths, or property damage of over $500. Drivers should call the police if the accident took place within city limits. If not, drivers should report the accident to the local sheriff or the Florida Highway Patrol.
The responding officers may create a crash report of your accident that you can use as evidence in your case.
Can Anything I Say to the Police After a Truck Accident Be Used Against Me?
If you admit fault or negligence to the police after a truck accident, it may be used against you. The police may include anything you say in the official police report, so be careful when speaking to the police.
You must report any accident that causes injury, death, or property damage of more than $500 to the police according to Florida Statutes § 316.065. Once the police are at the scene, you can simply give them your driver's license, insurance, and registration, then state that you prefer not to answer any questions until you speak with your truck accident attorney.
Is There a Deadline for Filing a Trucking Accident Lawsuit in Fort Myers?
There is a deadline for filing a trucking accident lawsuit in Fort Myers. Florida Statutes § 95.11 sets the general statute of limitations for personal injury lawsuits at four years. For wrongful death lawsuits, the general statute of limitations is two years.
Once the statute of limitations has passed, you forfeit your right to file a lawsuit even if you have a legitimate claim. In certain situations, the law extends the statute of limitations up to 7 years. Florida Statutes § 95.051 details the circumstances that allow for an extension.
A truck accident lawyer from our firm can help you determine whether you qualify for an extension.
What if There Are Multiple Injured People in My Truck Accident?
If there are multiple people injured in your truck accident, you may not be able to claim the full scope of your damages. The at-fault driver should be covered by his insurance, but the value of his coverage may be divided between all parties making a claim.
If you are a Florida driver, you should also have Personal Injury Protection (PIP) under your own car insurance. PIP covers 80% of your reasonable medical expenses up to $10,000, regardless of who was at fault for the accident.
A truck accident lawyer from our firm can help you seek compensation for your injuries. If your damages exceed the limits of the responsible party's insurance coverage, we can help you pursue additional compensation via a lawsuit.
Why Are Truck Accidents Usually Worse Than Car Accidents?
Truck accidents are usually worse than car accidents for a variety of reasons. In general, trucks weigh more than cars, and a large truck may easily overpower a smaller vehicle. This can lead to severe injuries for the occupants of the smaller vehicle.
A passenger vehicle can also become stuck underneath a truck during an accident. This is known as an underride accident, and it can cause significant damage to the smaller vehicle.
If you were hurt in a truck accident, a Fort Myers truck accident lawyer from Law Offices of Wolf & Pravato can help you fight for compensation.