Florida Funeral Home Negligence Lawyer
When a loved one passes away, those who are left usually go through a time of grieving and recovery. This is often a difficult time that involves a lot of emotions, regardless of how death came about. During this difficult period, we look to others for support, especially when it comes to arranging the wake, funeral service, and cremation or burial. Your trusted funeral home can do all of this for you.
Funeral Home Lawsuit Settlements

When you have a funeral home you can trust, you can leave all the organizing with them. Aside from making sure that your deceased loved one gets the proper care and attention that he or she deserves, your funeral home can take care of all the arrangements and ensure that your loved one is delivered to his or her final resting place with dignity. However, there are some funeral homes who take advantage of the family that's mourning, These funeral home negligence and irresponsible Florida funeral home lawsuit must be made accountable, and this is where your Florida funeral home negligence lawyer comes in for your funeral home settlement.
When Funeral Homes Abuse Their Mandate
As you go through all the preparations after the death of your loved one, you have the right to expect good faith, respect, sympathy, honesty, and good quality work from the funeral home that you have trusted. Unfortunately, there are funeral homes who abuse their mandate and don't take care of the memory of your deceased loved one as they should. For more help contact our Florida funeral home negligence attorney to recover your funeral home negligence damage.
If Suffering Funeral Negligence Call Our Funeral Home Negligence Attorney
No matter how much you trust your funeral home, it cannot be denied that there are really cases of funeral home negligence and funeral home abuse that sometimes happen. You'll also be surprised at the many different ways that funeral homes can practice negligence. It's best to be fully aware of these things not just so that you can be wary, but also so you know what to do if the situation happens to you. In these cases, it's best to talk to your funeral home negligence lawyer in Florida for funeral home lawsuit right away so that the proper course of action can be done soon.
Funeral Home Negligence Cases
Below are the many ways funeral homes can be negligent and abusive:
Mishandling of the corpse – Funeral homes are supposed to treat the body with utmost respect and care, but there are also many ways that they can mishandle it. These include bodies being distorted, disfigured, and abused sexually or another type of funeral home negligence. Placing multiple bodies in one coffin is certainly wrong and disrespectful, and sometimes what happens is they drop the body or coffin during transport. Using a broken casket is also a definite no, and this can result in the improper storage of the body.
If the funeral home has allowed an unlicensed person to embalm the deceased body, this could also result in improper embalming. Improper cremation or even losing and switching the ashes could also be a problem.
Robbing the corpse – The deceased body can be robbed of many things. First, the handlers of the body may rob it of the personal items that it comes with. You also have clothing and family heirloom jewelry, which may go missing after being handled by the funeral home. In the worst-case scenario, the body could be robbed of gold fillings, organs, and parts and then sold as donor tissue. In this type of case contacts the funeral home negligence attorney for help.
Problems with the gravesite – Burying the wrong body and using the wrong gravesite are situations that seem too crazy to be true, but it happens sometimes. If tending to the gravesite is part of the plan that you arranged with the funeral home, then you better make sure that they really tend to it. Otherwise, this can result in vandalism. There are also cases when they actually dig up the more expensive coffins for resale, switching the casket with a cheaper one.
Some of these cases seem like they're too extreme, but in reality, these things really happen. There are really just some people and businesses who have the gall to take advantage of those who are grieving, thinking that they could get away with it.
Need Funeral homes in Florida Contact Us
We agree that every family in Florida should be able to arrange an easy and inexpensive funeral or cremation, whether that is their option. Funeral homes in Florida are costly. You can find family-owned funeral homes and cremation services online. This will help you find a funeral at a low cost or a direct cremation in Florida.
If you need to locate the address and phone number of a Florida funeral home, they're all mentioned there to help you schedule a funeral service.
Take Help of Florida Funeral Home Negligence Attorneys
This negligence, abuse, and sometimes even exploitation of the deceased is definitely something that needs legal action, and this is why having a good and experienced Florida funeral home negligence lawyer is important. When you or someone you know experience negligence or abuse from funeral homes, you definitely have the right to file a personal injury claim & right to get Florida funeral home lawsuit. You have to remember that your deceased loved one no longer has the ability to fight for his or her rights, but you definitely still do.
To Sue Funeral Home Call Funeral Home Negligence Lawyer Florida
This is not to say that the negligence of funeral homes is always intentional. Sometimes, it's pure negligence and nobody really meant it to happen. In other cases, the funeral home may be cut on costs or focusing too much on boosting their profits, and this results in them shortchanging their customers. Regardless of whether or not it was intentional though, the damage has already been done. The memory of your deceased loved one has already been dishonored, and whether it's the funeral home you should sue or any one of their employees, the bottom line is that somebody has to take responsibility. Our funeral home negligence attorney in Florida is here for the legal presentation.
Contact Florida Funeral Home Lawyers For Funeral Home Lawsuit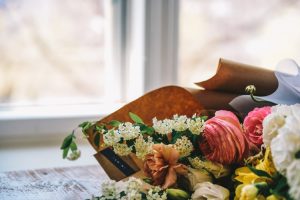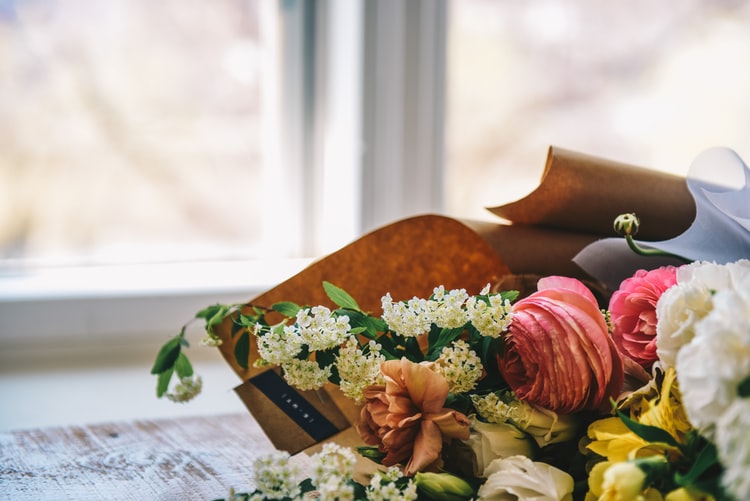 Having an experienced Florida funeral home negligence lawyer is important because regardless of the reason, you need someone who's knowledgeable with the law related to funeral home cases, in order to help to sue a funeral home for compensation that is rightfully yours. This is even more important in cases when the abuse is intentional and has really been clearly done to take advantage of the grieving family. If your funeral home negligence attorney is able to prove this, the funeral home will definitely be penalized for this wrongful conduct and you can seek punitive damages.
Our Expert Funeral Home Negligence Lawyers in Florida
There have been many cases of funeral homes taking advantage of and victimizing grieving families. These cases are unfortunate and sad to witness, but a good lawyer will help you get the justice and respect that your deceased loved one truly deserves. If you think you have a case and you want our expert Florida funeral home lawyers by your side, it's time to book a consultation with Law Offices of Wolf & Pravato as soon as possible.
Read FAQs For Funeral Home Negligence:
Can a funeral home hold a body payment in Florida?
No, Funeral homes in Florida can't keep a body hostage. If the family has not paid or is unable to pay, then the services and goods acquired can be reduced. Instead of the family choosing the pleasant 18-gage casket, they will get cloth-covered cardboard and direct burial. Or, the funeral home can advise the family to consider a different firm and send the body there.
Can a funeral home hold ashes for payment in Florida?
No, the "funeral rule" clearly denies a funeral home the ability to keep the body in lieu of payment. There are very strong reasons in the legislation that cremated ashes cannot be considered "the body", but nobody would not like their firm to be the test case for that. Yet even though they prevailed in court, a case is difficult to fight back.
The most appropriate option for a firm to proceed is to return the ashes to you in a container provided by you. And if you are defaulter on termination of the contract, they must use the remedy given by the law in your state.
What happens when a funeral home loses a body?
If the funeral home has lost the body, the funeral home needs to discuss this with the family, and also the funeral home will have to report themselves to the state department that monitors death care in their state. That is a really serious mistake and true professionals are constantly making sure incidents like this never happen.
You should file a complaint with the licensing department, and then file a civil claim for unspecified damages for what you paid them.
Can you have a funeral home withhold a death certificate?
No, though the laws differ from state to state, funeral directors in several states must file the death certificate to the local health department within 72 hours of death. Burial permission will be given after the death certificate has been filled in. In the United States, a corpse cannot be buried without a burial permit.
Your funeral home will ask you for copies of the death certificate, or you may request them directly from the state they were filed in.
We also help the victims of other practice areas:
See the Funeral Homes Resources list in other cities: