Know About Negligence in the Workplace
Workplace negligence can entitle you to compensation for injuries and other losses. Consider hiring a lawyer to handle your case involving an injured employee or a worker who died due to workplace negligence.
For many of us, the prospect of being injured at work isn't just problematic—it's downright terrifying. We have been brought up with a strong work ethic that doesn't allow for many days off or downshifts in our workload. But once injured, all of that goes away. Now the fear becomes whether or not we will be able to pay our medical bills or provide for our families. It doesn't have to be that way, however. If you are injured on the job due to Negligence in the workplace of others, then you are entitled to restitution to compensate you for your bills, lost wages, and possibly pain and suffering. For more information call our Fort Lauderdale workplace negligence lawyer for employee negligence.
Can I sue my employer for negligence?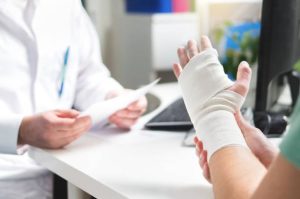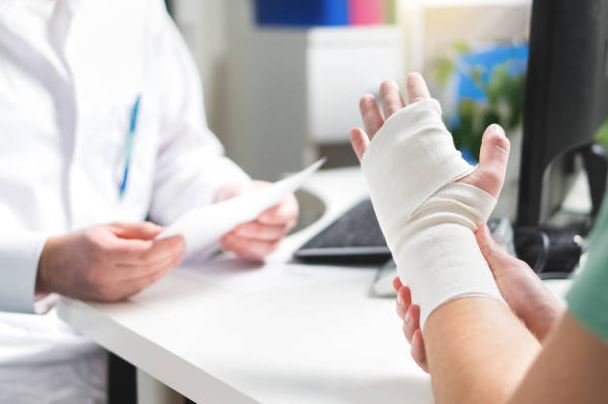 Employee negligence is not always an open-and-shut case. If a janitor has just spilled a bucket of mop water and you slip and fall, it would only be considered negligent if the janitor did not place a "Wet Floor" sign out to warn you. If they do follow regulations and requirements and you ignored them, then you are the one who has been careless. The fall and resulting injuries are your responsibility. However, if the janitor was never given "Wet Floor" signs to put out, then that becomes a much larger issue. If you want to sue an employer for negligence take the help of a lawyer for legal help. Here, then, are the basics of what every worker should know about workplace negligence.
What are The Four Types of Negligent Behavior?
There are generally four main types of issues that may constitute negligent behavior in the workplace. These include:

Workplace Negligent hiring

—When an employer hires a new employee, the employer must make sure that this new hire is actually qualified to do the work that is required. The employer also has the mandate to keep his or her employees safe. That is why they conduct background checks, be it an actual formal check with law enforcement or just an informal call to references and previous employers. As an example, an employer would be considered negligent if he failed to do a background check on a new hire only to later find out that this employee was fired from a previous job for assaulting a co-worker. If this person is hired and then assaults another co-worker, then the employer could be held liable for this assault. If you are injured at work and need to take legal action call our workplace or Fort Myers personal injury lawyer.

Negligent training

—Once an employee has been hired, it is the responsibility of the employer to ensure that he goes through proper training for the job. If you are hired, for instance, to work in a deli, then the owner should train you on how to use the meat slicer. If he did not and you slice your finger or have a similar accident, then the employer would be responsible. Similarly, if you worked on a construction site and were not trained on how to properly use the equipment, then you could injure others and then they could hold the employer's negligence duty of Work for their injuries.

Negligent supervision

—Once an employee has been hired and trained, he or she must still need to be properly supervised. Failure to do so is negligent supervision. If a worker, for instance, threatens another employee and is not disciplined properly, and then he assaults the threatened party, then the employer can be held responsible for injuries inflicted in the assault. An employer should know exactly what is going on in his or her business and take steps to handle potential issues before they become serious problems.

Negligent retention

—The final area is negligent retention. If an employee is properly hired, trained, and supervised, but still displays worrisome, violent or careless behavior in the workplace, then it is the responsibility of the employer to protect his other employees by terminating the "bad apple." If an employee has a repeated history of sexually harassing co-workers and is not terminated, then the employer can be found responsible for the concept of negligent retention.
How to Prove a Workplace Negligence Claim?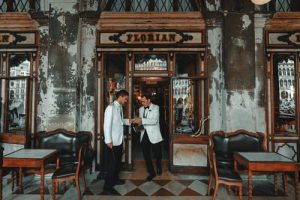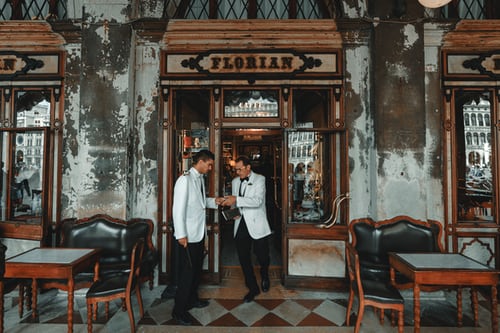 Most courts follow a four-point test to determine if an employee has been injured in the workplace as a result of employee negligence. These include:
Duty of Care

—The court will want to know if the employer owed a "duty of care" to the employee. Any employer owes his workers a safe working environment governed by reasonable regulations such as those defined by OSHA.

Breach of Duty

—Once the plaintiff has established that he was owed a duty of care, he must show how the employer violated or breached that duty. The court here will want to know if the breach of duty was "reasonable." In other words, could the employer have foreseen the potential danger, such as an employer who runs a fast-food restaurant being able to foresee that an untrained employee should not operate a deep fryer?

Employee Negligence at Work

—If an employer has an unsafe working environment, a suit still can't be brought if no one is injured. They can be reported for failing to follow safety guidelines. But if you wish to actually bring a legal claim, then the plaintiff has to actually have an injury.

Causation

—It isn't enough to have an injury. An employee has to show that the injury was caused by the employer's breach of duty. If the employee's injury was not directly caused by the employer's actions, then the court will side with the defendant.
Personal Injury Lawsuit With a Workplace Negligence Claim
In short, you cannot file both a workers' compensation claim and a personal injury lawsuit against your employer. However, you may be able to file a lawsuit against a third party whose action or inaction contributed to your injuries and losses.
If you have been injured or contracted a serious illness while working, then you may have grounds for a personal injury claim against a third-party contractor, for instance, if they did not take necessary precautions when using tools or vehicles on a worksite (and you were injured in the process).
When an Employee Negligence Personal Injury Claim is Appropriate
There are no single criteria for when a personal injury claim is appropriate, but some characteristics of a workplace or job that qualify you to bring a personal injury claim against a third party—that is not your employer—could include:
A third party does not follow appropriate rules or regulations when working near or with dangerous substances, such as asbestos
Reckless operation of tools, vehicles, or equipment
Negligent work practices that endanger others around them, like using their phone under unsafe conditions or not holding a ladder they were standing on
A Fort Myers personal injury lawyer could help you determine if you suffered any injury or loss that could enable you to pursue damages from a third party with whom you worked.
Injuries That May Warrant a Job Employee Negligence Claim
An injury that you suffer while on the job, or a sickness you contract because of workplace conditions—may be enough for you to bring a claim against a liable third party. There are some work-related injuries and ailments that justify bringing a personal injury claim, and they include:
Spinal cord injury
Broken back
The concussion from one or more objects falling on your head
Nerve damage
Slipped disc
Hernia
Cancer from being exposed to asbestos
These are just some of the many possible injuries and ailments that can happen in the workplace. If you have suffered one of these or another affliction due to conditions in your workplace affected by a third party, call a lawyer today.
Car Accidents Caused By Construction Zones
Over the 10 years from 2003 through 2012, Texas ranked as the state with the most worker deaths in work zones (131), followed in rank order by Florida, Illinois, Pennsylvania, Tennessee, California, Georgia, and Indiana. Roadway work zones are not just dangerous for the workers who build, repair and maintain our nation's streets, bridges, and highways. They are also dangerous for motorists who drive through the confusing mix of signs, barrels, and sudden lane changes.
In 2012, Florida ranked as one of the three states with the most motor vehicle crash fatalities in construction and maintenance work zones—with over 50 deaths.
Every day, road construction zones risk the lives of drivers. Our law firm has compiled the following statistics to bring awareness to the dangers of work zones and to encourage increased safety.
Highway Safety Work Zone Statistics (2012):
Highway construction sites can be particularly hazardous at night — when drivers are unprepared for sudden stops, lane closures, and detours.
The Florida Department of Transportation Work Zone Safety website reports that more than 50 percent of road work site/traffic crashes occur after dark and that 90 percent of people who perish in road construction zone accidents are motorists and pedestrians.
Backing vehicles accounted for 11 of the 66 pedestrian vehicular incidents.
Forty-five % of the fatalities were contributed to excessive speed in the work zone.
Construction Zone Accidents
How does Florida stack up? According to the Florida Department of Transportation website, they say, for years, Florida has been one of the top three states with the most fatalities in the work zone. This is one category Florida is not proud to rank first in, but they are working towards reducing the number of construction-related fatalities and car accidents by implementing the following programs:
Implementation of the Motorist Awareness System – The goal of the Motorist Awareness System (MAS) is to achieve the same respect for work zones that Florida's school zones receive. Florida school zones receive high compliance for the speed limit, with and without law enforcement present.
Temporary Raised Rumble Strips for Flagging Operations – Are used in addition to regular warning signs/devices on the approach to flagging operations where additional alertness is required of drivers approaching flagging operations.
More In-depth Process Reviews and Training – Review three projects per district and four districts per year and conduct hands-on training. The current training topic – is crash cushions.
Public Service Announcements – The FDOT Safety Office creates tip cards, work zone safety posters, websites, press releases, and safety films.
While the numbers continue to go down, both in the U.S. and Florida, Florida still ranks as one of the top three states indicating additional training and awareness are still needed. Please contact our Fort Lauderdale personal injury lawyer for more legal help.
Negligence Workplace Lawyer Can Help For Employee negligence at Work
Lawyers have knowledge of personal injury law and cases similar to yours. If you were injured on the job, a lawyer will be able to help you pursue compensation. Some of the responsibilities of your workers' compensation or Fort Lauderdale personal injury lawyer will include:
Speaking with you in person or over the phone to get a clear picture of how your injury or illness occurred
Filing your case as soon as possible
Collecting and organizing any evidence of wrongdoing by your employer
Handling your case from start to finish
Defending your rights throughout the legal process
Lawyers can help you in many ways.
How to Prove a Back Injury at Work?
If your workers' compensation lawyer is successful in proving a third party's negligent or reckless actions contributed to or caused your injuries, you may collect financial awards to cover:
Medical bills stemming from your injury
Lost wages
Pain and suffering
Any long-term disability or diminished earning power
You could be entitled to additional compensation based on the details of your case.
Contact Our Lawyers For Workplace Negligence Lawsuit Lawyer Florida
Workplace injuries can be debilitating and can make it very difficult for you to provide for your family. The personal injury attorneys Florida at Law Offices of Wolf & Pravato are experienced at helping those injured in such a manner to gain the compensation they deserve. Contact them today for a free consultation to review your situation and case.
FAQs:
What are workplace negligence cases?
Workplace negligence cases occur when an employer does not abide by their duty of care to employees, customers, or others who encounter a workplace. Failing to ensure a safe workplace qualifies as employee negligence, as the Legal Information Institute (LII) explains. Cases stemming from workplace negligence can involve:
Slip and fall accidents

Accidents involving falling objects

Electrocution 

Falling accidents
Any injury or death caused by a dangerous workplace can lead to a workplace negligence claim.
What is employer negligence?
The employer's duty of care requires them to act reasonably with respect to safety. This means maintaining a safe workplace for all employees. When an employer does not maintain a safe workplace, they are generally employer negligence. They also could be found negligent if they do not do the proper background checks on their employees or supervise them while on the job.
How to prove a workplace negligence claim?
A lawyer will aim to prove your workplace negligence claim by:
Obtaining video footage of your accident (if available)

Obtaining other forms of evidence

Securing witness accounts

Proving that you have suffered because of an employer's negligence
Having ample evidence and documentation is a way to prove a workplace negligence claim.
What are the types of negligence in the workplace?
Types of negligence in the workplace can include hazards such as:
Puddles and slick spots

Exposed wiring

Exposed heat sources

Broken flooring and stairs

Lack of safety equipment
Failing to train employees can also qualify as workplace negligence.
What is a workplace negligence lawsuit?
A workplace negligence lawsuit is a legal action aimed at securing compensation. A lawsuit may be necessary if an employer does not provide compensation through:
Workers' compensation insurance 

A settlement in response to a workers' compensation claim
Contact The Law Offices of Wolf & Pravato for E

mployee Negligence Lawsuit
Filing a workplace negligence lawsuit starts the legal process. The Law Offices of Wolf & Pravato lawyer may negotiate a settlement after filing the lawsuit. They may instead win a judgment after taking your case to trial. Contact us or call our 954-522-5800 employer negligence lawyer and work negligence lawyer.
We also help the victims of the workplace in the following cities: