FORT LAUDERDALE PERSONAL INJURY ATTORNEY
Personal Injury Lawyer Fort Lauderdale, Florida
At Law Offices of Wolf & Pravato, our Fort Lauderdale personal injury lawyer have handle accident cases in all of South Florida every single day. The personal injury lawyers from Law Offices of Wolf & Pravato have the experience, determination, and financial resources to go up against even the biggest insurance companies and corporations out there also help in a tort claim.
These victories are for real people who have been accidentally injured or have lost a loved one to wrongful death- real people just like you. Justice, unfortunately, is not automatic; it takes hard work, research, and complicated legal procedures to determine every single liable party and to get you the compensation you deserve. During such a stressful time in your life, you shouldn't have to worry about these burdens, too.
Board Certified Personal Injury Lawyers Fort Lauderdale
Our Fort Lauderdale personal injury lawyer has earned board certification in litigation, including wrongful death litigation, and has been designated Lifelong Members of the Multi-Million Dollar Advocates Forum. This impressive title means that a trial lawyer has successfully obtained multi-million dollar verdicts in a court of law. Every Fort Lauderdale personal injury lawyers here has ample experience, and that translates into benefits for you.
Not every personal injury case needs an accident attorney to reach a settlement. However, if you don't have one, you run the very serious risk of getting far less compensation you deserve. The insurance company will want to settle for the absolute minimum amount possible, and without a Fort Lauderdale personal injury lawyers, it can be difficult to know what to do. A competent injury lawyer can be like your navigator, steering you through these complicated legal storms and guiding you to a result even better than what you may have expected.
Maximizing Your Personal Injury Fair Compensation
No matter where you were injured, Law Offices of Wolf & Pravato are capable of assessing your situation exactly to find out what you're legally entitled to. Usually, there's a lot more to this than one would expect, and your insurance company will often try to minimize these. But a Fort Lauderdale personal injury settlement should address compensation for every type of damage, including:
Emotional damages

Pain and suffering- physical and mental

Long-term or permanent disability

Past and present lost wages

Past, present, and future medical bills

Estimated future costs
Your opposing party will often push for a fast settlement and hope that they can avoid getting into many of these issues which may raise the full amount to which you're entitled. Some Fort Lauderdale personal injury lawyers want to avoid trial at all costs, and because of this, they'll accept lesser settlements to get out of doing so.
Is Fort Lauderdale Personal Injury Lawyer From Law Offices of Wolf & Pravato Right For You?
There are many personal injury law firms and offices out there, but Law Offices of Wolf & Pravato is in a league of its own. Our investigators were among the first to discover the health impacts of Chinese Drywall, which resulted in an over-800-million global payout. We pledge this same dedication to each and every one of our clients and give you advantages like:
Our Trial Experience.Our Fort Lauderdale personal injury lawyers will prepare your case as if it was going to trial, even if a settlement is the expected outcome. If the settlement isn't what you deserve, we're not afraid.
Our Personal Injury Experience.Every personal injury attorney at Law Offices of Wolf & Pravato works exclusively as a plaintiff's lawyer. We've handled complicated, high-stakes cases, and we can handle yours, too.
Our History of Success. We've won multi-million dollar verdicts for all sorts of clients with all sorts of different situations. Working with one of our personal injury attorneys gives you the best chance to get what you deserve.

Our Contingent Fee Payment Structure

. You won't pay any legal fees unless we win your case. Our payment structure can be explained in more detail by an attorney in person, right from the start of your representation.
You Deserve Justice in Your Fort Lauderdale Personal Injury Case
There are many different types of accidents and injuries, and many have complicated ruling systems that are not very straightforward. Often, there are also many parties involved who could be held liable, from drivers to municipalities, manufacturers, and even the government. Here are some examples of the various cases our Fort Lauderdale personal injury Lawyers at Law Offices of Wolf & Pravato has experience with:
Negligence of Daycare Provider

Animal Attacks

Misdiagnosis

Emergency Room Errors

Tire Defects
Catastrophic Injuries

Automobile Accidents

Hit and Run Accidents

Distracted Driving Accidents

Drunk Driving Accidents

Mesothelioma
Railroad Worker Injuries

Repetitive Stress Disorders

Broken Bones and Fractures

Defective Products

Public Transit Accidents
We Are The Best Fort Lauderdale Car Accident Lawyers
Injuries from car accidents are particularly common in Florida. In fact, the 2010 National Highway Traffic Safety Administration reported a total of 2,445 people died in 2010 in Florida as a result of auto accidents.
At Law Offices of Wolf & Pravato, our Fort Lauderdale car accident lawyers understand you have questions and you want answers quickly. You want to know the worth of your insurance claim and how long it will take to get a fair settlement. A Fort Lauderdale auto accident lawyer from the law offices of Wolf & Pravato can give you straightforward answers and help determine your out-of-pocket expenses, medical payments coverage, property damage, and lost wages. We'll even assist you in completing the necessary paperwork.
What is the Next Step After An Auto Accident in Fort Lauderdale?
If you or a family member have been in a car accident without any fault and have suffered injuries, it's very important to act swiftly in order to protect your rights. Also, follow the steps to prevent yourself from car accident injuries. Contact our Fort Lauderdale car accident lawyers from your next steps.
Receive Medical Attention in Your Auto Accident in Fort Lauderdale, FL
Even if you think you're fine, it's important to see a doctor and get examined. Many symptoms don't appear for days or weeks. Prompt medical care can help prevent personal injuries from getting worse. Our Fort Lauderdale auto accident lawyer help in your medical expenses.
Record Evidence of Car Accident
It's very important to keep a journal of everything you can remember about your car accident. Track witness information, including names, addresses, and phone numbers; draw diagrams of the accident scene; and take photos of the accident site, damaged cars, and any suffered injuries. The Fort Lauderdale personal injury lawyers at the law offices of Wolf & Pravato have access to top reconstruction experts and accident and defect engineers in their fields. This allows us to investigate the biomechanics of the accident and helps us uncover evidence others might overlook. We explore "second collision claims" to see if any manufacturer defect played a role in the collision.
Record Your Expenses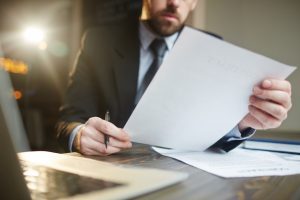 A strong car accident claim tracks the financial impact of your accident. Keep records of medical bills, mileage to doctors' appointments, car rental expenses, lost wages, and all other expenses incurred from the car accident. Contact our Fort Lauderdale auto accident lawyer to recover your claim.
Our Personal Injury Lawyer in Fort Lauderdale Help You in Recovery of Your Losses
When you have been the victim of a car accident, your world may feel as if it has turned upside down. Dealing with injuries is inconvenient at best. All too often, though, injuries can completely derail your life and leave you facing a mounting pile of bills as you try to recover. Our Fort Lauderdale car accident lawyers help to recover your compensation.
If another driver's negligence has caused your injuries, you have the right to hold that person responsible. More importantly, you do not have to handle the process on your own.
At the Law Offices of Wolf & Pravato, our Fort Lauderdale personal injury lawyers are here to help you every step of the way. The legal process of recovering the compensation you need does not have to be confusing or intimidating. Call our office today at (954) 633-8270 for a free consultation.
Common Types of Car Accident Injuries in Fort Lauderdale, Florida

A car accident or personal Injuries come in various degrees of seriousness ranging from bumps and bruises to serious life-threatening conditions. Many injuries that occur are:
Traumatic brain injuries (TBIs)

Whiplash

Simple and compound bone fractures

Scrapes and cuts

Contusions

Burns

Muscle strains

Knee and other joint sprains

Back injuries including bulging discs

Broken ribs

Loss of limb
No matter how simple you believe your personal injuries are, you owe it to your health to be examined by a medical professional. Some symptoms take a day or more to become present. It is also important after a car accident to claim for compensation for medical attention immediately when you have been injured.
After seeing your doctor, as soon as you are able, call a car accident lawyer from the Law Offices of Wolf & Pravato at (954) 633-8270 to get started on a free case evaluation right away.
Common Car Accidents That Occur

Car accidents typically happen because of:
Distracted driving, including cell phone usage while driving

Drunk driving

Drivers under the influence of drugs

Speeding and reckless driving

A driver not taking precautions in a pedestrian area

A driver not heeding road signs and signals

Poor road conditions

Driving too fast in inclement weather

A driver who is drowsy or exhausted

Defective tires, brakes, and airbags
If another driver's negligence has caused your accident or you were injured in a collision involving multiple vehicles, it will be important to be able to prove liability. In Florida, the burden of proof falls on the plaintiff or their auto accident lawyer in Fort Lauderdale, and it is necessary to have a successful claim.
Florida Laws That Can Affect a Car Accident Claim
Generally, you have four years to file a lawsuit for personal injuries suffered in a car accident. The statute of limitations imposes this time constraint, and it may be difficult to get your case heard by a court if it is not filed on time.
Florida also follows a no-fault car insurance rule, which means that generally, your car insurance policy will handle paying a portion of your medical bills and lost wages incurred from an accident. In most cases, to be able to file a Fort Lauderdale car accident claim against another driver or their insurance company, your injuries must be serious enough to meet a tort threshold according to state statutes. Qualifying torts are:
Permanent injuries
Significant or permanent loss of an important bodily function
Significant or permanent scarring or disfigurement
Death
If there is a situation where drivers share fault for an accident, Florida's modified comparative fault laws will apply. As long as you are under the 51% threshold of fault, you may still be able to settle for your car accident injuries.
If you are dealing with recovering from personal injury injuries, the legal process of a car accident claim can quickly become frustrating. We can handle the process on your behalf, so you can focus on getting better. Call an automobile accident injury attorney Fort Lauderdale from the Law Offices of Wolf & Pravato at (954) 633-8270.
Damages You May Recover After a Car Accident In Fort Lauderdale

If you have been injured in a car accident, you may be able to recover damages related to your injuries. While the types of damages you are entitled to will vary depending on the details of your legal case, some of the damages victims have been able to recover in cases like yours include:
Economic Damages
These include ambulance rides, hospital stays, surgical procedures, doctor's examinations, and medications. It also includes any therapies you have had to undergo to restore you to your previous health, such as physical therapy or occupational therapy. If you have experienced any mental health problems, such as post-traumatic stress disorder (PTSD), you may also be able to recover the costs of counseling.
Other economic damages include wages that you have missed because of your injuries.
Noneconomic Damages
Noneconomic damages include things like pain and suffering, loss of quality of life, and disfigurement.
In some accident cases, when the actions taken by the defendant are particularly reprehensible, the court may award punitive damages. These are intended not to reward the victim as much as they are to punish the defendant for their behavior and discourage them, and anyone else, from behaving so recklessly ever again. While these damages are not commonly awarded, they can result in a sizeable amount of financial compensation for the victim.
Wrongful Death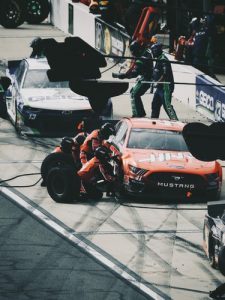 If your loved one died as a result of the severity of his or her personal injuries, your family may be entitled to specific injuries related to wrongful death. Some of those damages include:
Funeral or burial expenses

Medical expenses incurred before the victim died

Wages and benefits that were provided by the victim before passing

Pain and suffering

Loss of companionship

Loss of support and protection
How Our Team of Fort Lauderdale Car Accident Lawyers Can Help
Do not allow yourself to accept a small payout from an insurance company because you are in pain and have bills piling up. Do not let them take advantage of you while you are vulnerable. An auto accident lawyer in Fort Lauderdale is committed to your best interests.
Our legal team can help you by:
Gathering police reports, eyewitness statements, and medical records related to your accident

Investigate your accident to establish liability

Calculate the total cost of your damages

Negotiate with the insurance company

Take your case to court if an agreeable settlement cannot be reached
For a free case review with a member of our car accident attorney in Fort Lauderdale team or to have us get started building your case right away, contact us at (954) 633-8270.
If You Are Looking For Fort Lauderdale Personal Injury Lawyer Near Me Call Us

At the Law offices of Wolf & Pravato, we have decades of experience with Florida law and we're not afraid to take on the big insurance companies. If you've been involved in a car accident, contact us immediately and we'll answer all of your questions, explain your rights and help you to achieve justice.
Contact Our Fort Lauderdale Auto Accident Attorneys For More Help:
Call 1-954-633-8270 to schedule a consultation with our Florida car injury law firm or fill out our free consultation form to schedule a private consultation with one of our attorneys.
Call Our Fort Lauderdale personal injury Law Firm. today!
About Fort Lauderdale
Fort Lauderdale is the seventh-largest city in Florida and home to more than 5.5 million people. Located on the Atlantic coast in Broward County, and boasts 300 miles of navigable waterways, earning it the nickname of "Venice of America." The city's coastal location, semi-tropical climate, and abundant sunshine make it a popular tourist destination and spring break hotspot. In addition, to its famed beaches, other cultural, entertainment and educational amenities draw visitors to the area including boating, deep-sea fishing, and shopping. More recently, It has established itself as a world-class international business center and supports a diverse range of industries from finance, marine, manufacturing, and insurance to real estate, high technology, avionics/aerospace, and television production.
FAQs PERSONAL INJURY:
What is personal injury protection (PIP) insurance?
Fort Lauderdale Personal injury protection (PIP) insurance is also known as a no-fault policy. It is the policy that covers your treatment and a portion of your lost wages after a car accident in Florida. PIP will only payout up to the limits of your policy or as high as the law allows based on your injuries. You may need to take additional action to recover compensation if you suffered moderate to severe injuries. For more information call injury attorney.
How can insurance companies mess up your injury claim?
Insurance company adjusters may care more about their company's bottom line than the health of their policyholders. They may want to pay out as little as possible, even if that leaves accident victims holding the bill for their care or other expenses. Insurance adjusters may look for any reason to reduce the value of your claim. Our accident or injury lawyers can help protect you from this.
How long do you have to file a personal injury claim in Fort Lauderdale?
Florida Statute 95.11 gives accident victims in Florida four years from the date of their accident to file a lawsuit, if eligible. While this law does not apply directly to insurance claims, not having the ability to file a lawsuit can make it difficult or impossible to recover a fair payout. For this reason, it is a good idea to get started with your case as soon as possible after your injuries are stable.
How does the personal injury claim process work in Fort Lauderdale?
If you meet the qualifications to file a fault-based claim, we can begin gathering evidence to support your personal injury claim. We will then file a claim with the responsible party's insurance company and attempt to negotiate a fair settlement based on the evidence we provide. If this is not possible, we can file a lawsuit against them and take the case to court.
Why is having a personal injury lawyer important in Florida?
Insurance companies are businesses, and their employees may be tasked with paying out as little as possible to protect the company's bottom line. They may look for reasons to reduce the value of your case or offer you less than you deserve. Having an accident attorney on your side can help you recover a just settlement based on the facts of your case.
Read the latest legal blog on personal injury and accident in Fort Lauderdale
2101 W. Commercial Blvd. Suite 1500 Ft. Lauderdale, FL 33309
Phone: 954-522-5800, Fax: 954-767-0960
Police Departments Serving Fort Lauderdale, FL
Fort Lauderdale Police Department
1300 W Broward Blvd, Fort Lauderdale, FL 33312
Fort Lauderdale Police Department
2020 Wilton Dr, Fort Lauderdale, FL 33305
Fort Lauderdale Police Department
4601 SW 30th Ave, Fort Lauderdale, FL 33312
Courts Serving Fort Lauderdale, FL
US District Court Clerk
299 E Broward Blvd STE 108, Fort Lauderdale, FL 33301, United States
Broward County Clerk of Courts
201 SE 6th St, Fort Lauderdale, FL 33301, United States
Hospitals Serving Fort Lauderdale, FL
Kindred Hospital South Florida – Ft. Lauderdale
1516 E Las Olas Blvd, Fort Lauderdale, FL 33301
Broward Health Imperial Point
6401 N Federal Hwy, Fort Lauderdale, FL 33308
Medical Office Building
5601 N Dixie Hwy, Fort Lauderdale, FL 33334
Salah Foundation Children's Hospital
1600 S Andrews Ave, Fort Lauderdale, FL 33316, United States
Fort Lauderdale Psychiatric
2901 W Cypress Creek Rd # 124, Fort Lauderdale, FL 33309
CONTACT TODAY
If you or a loved one has been the victim of negligence or misconduct, please do not hesitate to contact among the best attorneys in South Florida at Law Offices of Wolf & Pravato today to receive expert guidance about your legal options, as well as a free and confidential case evaluation.
(954) 633-8270