Wrongful Death Lawyer Florida
A wrongful death lawsuit claims that the victim was killed as a result of negligence (or another type of unjust action) on the part of the person or entity being sued and that the victim's survivors are entitled to monetary damages as a result of the improper conduct.
Our Wrongful Death Attorney Florida Help in Wrongful Death Action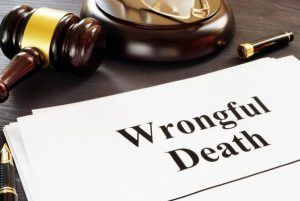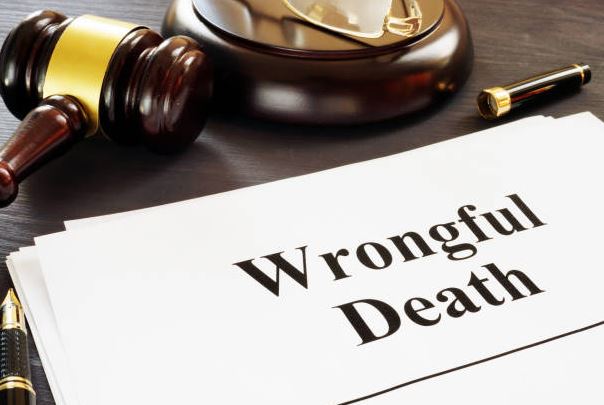 A wrongful death action is separate and apart from criminal charges, and neither proceeding affects nor controls the other. This means that a defendant acquitted of murder may be sued in a civil action by the victim's family for wrongful death.
Wrongful death statutes do not apply to an unborn fetus, as an individual does not have a distinct legal status until he is born alive. If an infant is born alive and later dies as a result of an injury that occurred prior to birth, an action may be brought for wrongful death. For more information contact our wrongful death attorney in Florida.
Table of Contents:
The Basics
Types of Wrongful Death Lawsuits
Types of Damages
Evidence Required
How Much is My Wrongful Death Lawsuit Worth?
What Are The Basics of Wrongful Death Claims in Florida?
There are many elements involved when pursuing a wrongful death claim against a negligent party. Proving liability, establishing a survivor's right to make a claim, and determining the damages to which you may be entitled are some of the issues associated with a wrongful death claim. To learn more about this type of civil action, consult a wrongful death attorney in Florida.
What are the Wrongful Death Rules in Florida?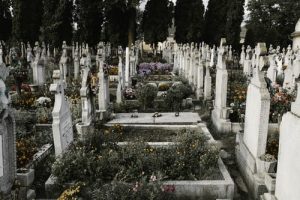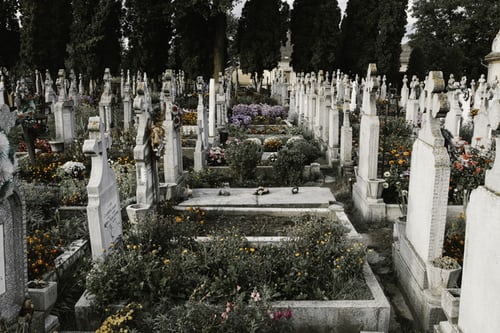 In order to pursue a wrongful death claim, the fatality must involve a "wrongful act, negligence, default, or breach of contract or warranty." Any type of fatal accident can result in a wrongful death claim, including:
car, motorcycle, aviation, and boating accidents;
medical malpractice;
premises liability;
product liability;
pedestrian accidents; and
animal attacks.
Individuals, companies, and government agencies may be named in a wrongful death claim when there is evidence that the act that led to the fatality was intentional or negligent.
What is the Survivor's Right to Action in Wrongful Death Claims?
You may pursue a wrongful death claim as a survivor if you meet the specific requirements of the Florida statutes. Parents, spouses, and children of the deceased are entitled to pursue a wrongful death claim. For more information about your claim contact our Florida wrongful death lawyer.
Any blood is relative or adoptive siblings may claim compensation if it can be proven that they were partially or wholly dependent on the deceased for financial support or household services.
Statute of Limitations For Filing Wrongful Death Claim in Florida
The statute of limitations for filing a wrongful death claim is two years from the date of death. In circumstances in which an injury eventually led to a fatality – toxic exposure, for instance – the two-year period begins on the date on which it was discovered that the death was caused by the injury. Our Wrongful death attorney Florida is here to help you.
What is a Wrongful Death Claim?
A wrongful death claim may be filed by "real parties of interest" and may include the survivors who suffered damages related to the decedent's death. This varies from state to state but can include immediate family members, life partners, financial dependents, and putative spouses. Here is the definition of "real parties of interest" as it applies to Florida law. If you need to learn more about the wrongful death claim contact our Florida wrongful death attorney.
The right to file a lawsuit for a wrongful death was not part of the "common law" brought to the United States from England. During the last century, state and federal courts created the right to bring a wrongful death action, and today every state has some type of wrongful death law. Our wrongful death lawyer in Florida helps you to pursue your lawsuit.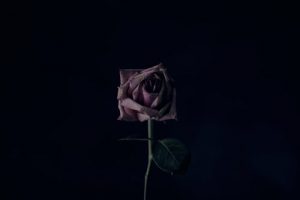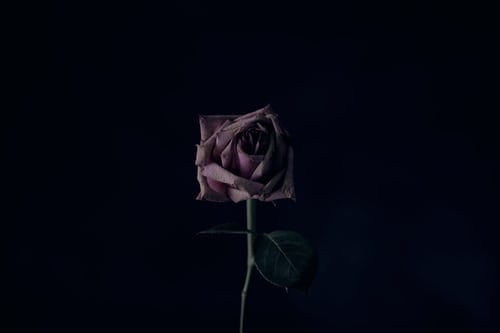 Wrongful Death Claim

Wrongful death claims include all types of fatal accidents from simple car accidents to complicated medical malpractice or product liability cases. Persons, companies, and governmental agencies can be legally at fault for acting negligently (failing to act as a reasonable person would have acted) and for acting intentionally.
Here are some of the most common types of wrongful death claims:
Car Accident
In 2013, Florida reported 2,228 fatal car crashes which resulted in 2,407 fatalities, with an estimated 34% involving a drunk driver. Drivers are held accountable for operating their cars in a safe manner, so that other drivers, passengers, and pedestrians are protected against injury or death. Unfortunately, that is not always the case. Careless driving doesn't just include obeying traffic laws. Drivers are expected to safely manage changes in road conditions, traffic patterns, and unexpected dangers and adjust their driving accordingly. For more help call the Florida car accident lawyer.
Death by Car Example
Bruce Jenner was charged with a wrongful death lawsuit by the stepchildren of the woman who died in the recent Malibu car crash. Videos show he was clearly at fault and not paying attention. The two adult stepchildren claim that Bruce was "careless and negligent" when he slammed into their stepmother's car causing it to careen into oncoming traffic where it collided head-on with a Hummer.
Because the stepchildren had practically no relationship with their stepmother any claimed damages might be extremely hard to prove. They claim loss of affection, but friends who were close to the woman say there was no affection at all.
Medical Malpractice
Medical and healthcare professionals are required to provide acceptable standards of treatment and care. When a medical professional fails to deliver this care to a patient and that patient dies, the deceased patient's family members can bring a wrongful death claim to the irresponsible party, including doctors, hospitals, nurses, psychologists, and other healthcare professionals.
Workplace Accidents
When at work, employees can expect that their employers provide a safe environment, as set forth by the Occupational Safety and Health Administration. Certain occupations such as construction workers, miners, loggers, fishermen/fisherwomen, metalworkers, truck drivers, and electricians are considered "high risk" occupations and come with a higher percentage of work-related deaths. If it's proven that faulty equipment or improper training was to blame for an accident resulting in death, the employer can be held responsible.
Product Liability
Manufacturers, distributors, and retailers are liable for the goods they manufacture, distribute, and sell. If someone dies as a result of using a product with a faulty design or because of defective manufacturing, a wrongful death claim may be possible.
Criminal Acts
When a person commits a criminal act that caused a wrongful death that person can face both criminal and civil law proceedings. That person doesn't need to be convicted of criminal charges in order for the deceased's family member or legal representative to charge them with a civil wrongful death lawsuit. The "burden of proof" is not as severe as it is in civil court proceedings.
What Types of Damages in A Wrongful Death Lawsuit in Florida?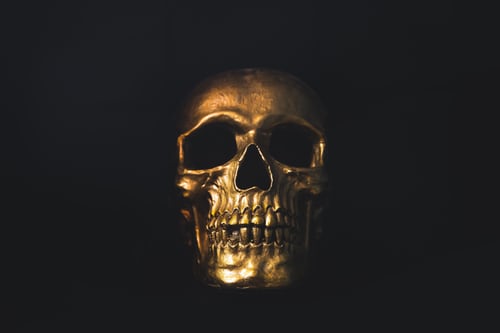 When a loved one dies, there's an irreplaceable hole left behind. When a loved one dies because of someone's irresponsible actions, the hole is even bigger. The job of a personal injury attorney is to put the jurors in the shoes of the family; to make them understand and feel the pain that the family feels when they lose a loved one this way. A jury of Florida's wrongful death lawyer who understands the family's pain will award the plaintiff damages.
Wrongful death damages vary from state to state, but are generally financial (also called pecuniary) damages awarded to the deceased's beneficiaries. Beneficiaries are usually the spouse, children, or relatives who received financial support from the deceased. The main type of wrongful death damages is loss of provision for family members that the deceased supported financially from the period of time of the accident up to the death and for future earnings and benefits that the deceased would have provided for his or her beneficiaries.
Survival Law Damages: Contact our Florida Wrongful Death Lawyer
Survival laws award damages to the estate from the moment of the injury until the time of death. This includes not only the pain and suffering for the deceased but any lost earnings from the time of the accident until his/her death. If, however, the deceased died immediately as a result of the accident, then the estate would only be entitled to pain and suffering and not entitled to damages for the lost earnings.
Consider a car accident as an example – damages may include medical expenses, mental and physical pain and suffering, lost wages, and funeral and burial expenses from the time of the crash until the time of death. Survival law damages are time-sensitive – from the time of the accident until the time of death as a result of injuries caused by the accident. This could be hours, weeks, or months after the accident. Our wrongful death attorney Florida is here to help you to survive the wrongful death legal process.
Economic or Pecuniary Damages
Pecuniary damages are based on the financial contributions the victim would have made to the survivors if he/she had not died. They may include medical and funeral expenses; loss of expected earnings; loss of benefits (pension plans or medical coverage), and loss of future inheritance.
Non-Economic or Punitive Damages
These damages often have more value than economic damages and can include mental anguish or pain and suffering for the survivors; loss of the care, protection, guidance, advice, training, and nurturing from the deceased; loss of love, society, and companionship from the deceased, and loss of consortium from a deceased spouse. These damages are awarded in cases of serious or malicious wrongdoing to punish the wrongdoer and to stop others from acting similarly. In many states, these damages are not available in wrongful death lawsuits or not recoverable against certain defendants including most governmental agencies.
What Evidence is Needed for A Wrongful Death Claim in Florida?
There might be nothing more tragic than losing a loved one in a way that could have been prevented. While nothing can bring your loved one back, pursuing a wrongful death claim may be a way for the family to get closure and some justice.
While fault for the accident may seem obvious, there are many factors that must be taken into consideration to reach a favorable outcome. One of these factors is evidence. Just like any claim, you'll need to have information demonstrating that your loved one's death was caused by another's negligence. For more information contact our Florida wrongful death lawyers.
Evidence in a wrongful death claim may include:
testimony from an eyewitness that explains what he or she may have seen or heard relating to a fatal accident or action;
important documents such as medical records and police reports; and
testimony from an expert witness.
Because the evidence presented to a judge or jury in a wrongful death claim can make or break a case, it is important not to discard any documents you receive related to the death of your loved one. It may also be a good idea to record statements from eyewitnesses and to get their contact information.
If a product such as a medical device or car part was involved in your loved one's death, hold on to that as well. You never know what piece of information may prove useful in winning your claim.
You Need To Contact Wrongful Death Attorneys in Florida
Your wrongful death lawyers can help you determine which pieces of evidence can be helpful and how to obtain them if you have not already. Another step in ensuring a favorable outcome in your wrongful death claim is hiring a lawyer.
You don't want to miss out on your chance of justice for your loved one because your case wasn't handled properly. Remember, you don't have to take on your case alone in this stressful, traumatic time.
How Much is My Wrongful Death Case Worth in Florida?
When someone dies unexpectedly due to the negligence of another, damages awarded in a wrongful death suit may be able to compensate families for the deceased's lost wages, medical and funeral expenses and even loss of companionship. In the State of Florida, a spouse, child, parent, or any other relative or adoptive sibling who was financially or emotionally dependent on the deceased can file a wrongful death lawsuit. Take the help of our Florida wrongful death lawyer in your case.
Amount of Money Family Can Receive
The amount of money a family can receive in a wrongful death lawsuit depends on many different factors. There are two different types of damages that can be available to survivors: economic and non-economic. Economic damages refer to the financial contributions the deceased would have made to survivors. These damages include the medical and funeral expenses connected to the death, loss of the deceased's expected earnings, loss of medical coverage, pensions or other benefits, and loss of inheritance. Additionally, the value of goods and services that the deceased would have provided are factored into economic damages.
Non-Economic Damages Include
Non-economic damages include mental anguish or pain and suffering and loss of care, companionship, love or consortium. These damages are non-quantifiable and often have caps placed on the amount a family can receive. For example, the State of Florida has placed a $1 million cap on damages that can be received in wrongful death involving medical practitioners, $1.5 million for non-practitioners. It is important to note that, although there are caps in place for non-economic damages, there are no caps on economic damages families can receive after the wrongful death of a loved one.
Medical Malpractice Wrongful Death Claim
Additionally, in medical malpractice wrongful death claims, there are limits on survivors that can be eligible for compensation. Adult children (children over the age of 25) of the deceased do not have a claim. If the deceased is an adult child, the parents would not have a claim. If you want to file a medical malpractice wrongful death claim, you need to speak with an experienced wrongful death attorney Florida to make sure your rights are protected.
You must also take into consideration the statute of limitations the State of Florida places on wrongful death lawsuits. You have two years from the date of death in order to file your claim. Failing to do so may prohibit your family from ever receiving compensation for your loved one's death.
Losing a loved one in an accident, especially a preventable accident, can be a devastating blow. Common types of fatal accidents include:
Motor vehicle accidents
Medical mistakes or malpractice
Defective products
Slip, trip, and fall accidents
If you lost a loved one in an accident caused by another party's negligent or reckless behavior, you may qualify for compensation like:
Economic damages: These damages include medical expenses, funeral expenses, and loss of wages or financial support.
Noneconomic damages: These damages include pain and suffering, diminished quality of life, and loss of companionship.
Before you start pursuing these damages, you may first want to consult a wrongful death attorney Florida. They can help with all aspects of your lawsuit. Also, be aware that you have a limited amount of time to file a wrongful death lawsuit to pursue compensation. You might want to consider consulting a law firm representative about your case as soon as possible to determine if this legal route is right for you.
Different law firms have different practice areas, so when shopping around, make sure you are speaking to lawyers who are familiar with handling cases similar to yours.
FAQs of Florida Wrongful Death Lawyer
Who Can File Wrongful Death in Florida?
As laid out in the Florida Statutes § 768.21, if the deceased was married and had minor children, both spouse and children may pursue damages via a wrongful death claim. If the deceased had no spouse, then any adult children may file wrongful death. Finally, if the deceased had neither spouse nor children, a parent may file a lawsuit and collect damages.
What Are the Steps in a Florida Wrongful Death Lawsuit?
To file a Florida wrongful death lawsuit, you must notify the liable party or parties about your suit. Next, you (or your lawyer, should you hire one) will meet with the liable party's insurance company to potentially negotiate for a settlement. If the insurance company does not agree with your compensation demands, you may take your case to court.
How Do I Choose a Wrongful Death Lawyer in Florida?
Make sure to pick a wrongful death attorney who is responsive to your needs and who is both willing and able to answer all of your questions to your satisfaction. If money is an issue, find a lawyer who works for a contingency fee. This way, you do not have to worry about paying them until you get your money.
How Hard Is It to Prove Wrongful Death in Florida?
According to the Florida Statutes § 768.21, your lawyer must show that the liable party was at least partially responsible for your accident and that the accident led to your loved one's wrongful death. They may also gather evidence to prove your loved one's wrongful death so that you may be able to receive a financial settlement. This evidence may include:
Photos of the scene
Medical records
Police reports
Surveillance footage
Witness statements
What Is the Statute of Limitations for Wrongful Death in Florida?
According to the Florida Statutes § 95.11, the statute of limitations for wrongful death is generally two years. This does not mean you have to wrap up your case within two years; you just have to get the ball rolling. If you have not started your case by the time the statute of limitations runs out, you may no longer be eligible for damages.
Work with Our Experienced Wrongful death Attorney Florida

With our honest, responsive service, the Law Offices of Wolf & Pravato caters to the needs of all of our clients. We represent survivors of all kinds of accidents and can assess your case at no charge and no obligation. If you do have a case, we may be able to help you with tasks involving:
Investigating your accident
Finding and communicating with all liable parties
Filing paperwork
Calculating damages
Negotiating a settlement
Going to court if necessary
We intend to stand by your side throughout the litigation process, providing advice, and addressing any concerns you have. Also, because our team works on a contingency fee basis, you do not have to pay any attorney's fees unless you get compensation. This makes legal representation more affordable for everyone.
If you are interested in hiring a wrongful death attorney Florida from our firm, call us at (953) 633-8270. Here at the Law Offices of Wolf & Pravato, we are dedicated to helping families fight for justice and compensation so that you can start recovering from your loss.
Contact Our Wrongful Death Attorney Florida For Legal Help:
The attorneys at Law Offices of Wolf & Pravato help families of victims throughout the State of Florida. If a family member or another loved one has suffered a wrongful death, please contact one of our personal injury lawyer Florida for a consultation. Call 1-954-633-8270 now.
Read the latest legal blog on personal injury and accident