Most Common Type of Accident In Florida
Not accounting for car accidents, the most common type of accident in FL is slip and fall cases. Research from the Florida Department of Health shows that unintentional falls are the leading cause of hospital admissions related to non-fatal injuries in Florida. Unfortunately, these unintentional falls are also the 4th leading cause of injury-related deaths in the state, as well as being the leading cause of injury-related deaths among citizens 65 and older. In fact, 2,475 Floridians died from injuries sustained in falls in 2012 with 62,541 people hospitalized for non-fatal injuries. Please contact our Fort Lauderdale car accident attorney for more legal help regarding car accidents.

Florida Accidents Statistics
Throughout Florida, there were 203,353 total deaths in 2017, with accidents resulting in 12,812 fatalities, according to data from the Florida Hospital Association. As for traffic accidents, the Florida Highway Safety and Motor Vehicles reported 403,626 crashes in 2018, resulting in 255,353 injuries and 3,135 fatalities. When tallying the most common type of accident in FL, car accidents and unintentional falls easily top the charts.
Common Injuries Resulting From Fall Accidents
Accounting for 2012 statistics by the Florida Department of Health, the most common non-fatal injuries in fall accidents included:
Hip fractures: 32%
Various lower extremity fractures: 14%
Traumatic brain injuries: 14%
Upper extremity fractures: 13%
Fractures involving the spine or back: 9%
Torso fractures: 7%
Superficial contusions: 3%
And other various injuries: 9%
The most common fatal injuries included: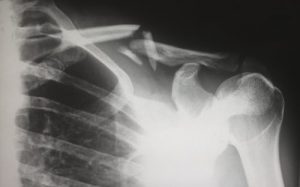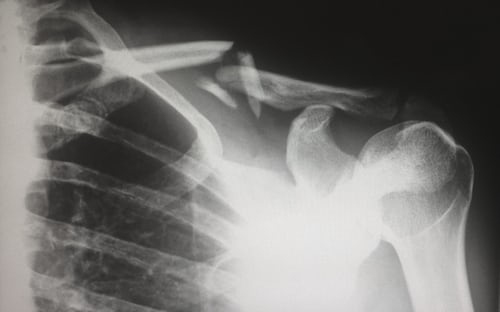 Traumatic brain injuries: 61%
Hip fractures: 25%
Various other lower extremity fractures: 7%
Fractures in the neck or vertebral column: 5%
Torso fractures: 2%
Other Accidents Commonly Seen in Florida
The other leading causes of accidents in Florida include: 
Exposure to toxic or poisonous substances
Burns
Drowning
Being hit by falling objects
Work-related injuries
Dog bites and other animal attacks
Falling victim to violence
Bicycle accidents
Defective products
Medical malpractice
And more
The Cost of Injuries in Florida

According to a 2013 study by the Florida Department of Health, the average cost of an injury-related admission to the hospital was $42,970 and lasted for three days. This resulted in $7.9 billion in total costs around the state. 
In relation to unintentional fall accidents, the 2012 study by the Florida Department of Health, found the average non-fatal admission to be $46,067. These costs totaled more than $3.6 billion that year, while the average stay was four days. 
For many victims of these accidents injured through no fault of their own, these bills can ruin them financially—not to mention any lost work wages and disabilities they may be facing. Fortunately, the field of Fort Myers personal injury law helps protect victims of negligent acts. 
Personal Injury Lawyers Fighting for Florida Accident Victims
Here at the Law Offices of Wolf & Pravato, we have represented victims of all types of accidents in Florida, from car accidents to medical malpractice cases to construction site injuries and beyond. We want victims to know that these unfortunate acts of wrongdoing happen every day in our state, and there are laws in place to help them recover potential damages. Our team of Fort Lauderdale personal injury attorneys will investigate your claims, documenting evidence along the way. If we cannot reach a settlement with the parties involved, we will happily take your case before a judge to present our findings. 
Contact the Law Offices of Wolf & Pravato
To better advise you on your legal options, our team would like to hear more about your case today. For your free consultation, contact a representative with the Law Offices of Wolf & Pravato at (954) 633-8270.