Motorcycle Accident Attorney Lakeland
Our law firm has great news for injured claimants in Lakeland: the Law Offices of Wolf & Pravato focuses on motorcycle accidents. We put our experience to work for clients who want to hold at-fault parties financially accountable for the damages they caused. Our advocacy has resulted in million-dollar outcomes for traffic accident claimants, and we're excited to learn about your situation and help you, too.
To begin a free case review about your motorcycle accident case, dial (954) 633-8270.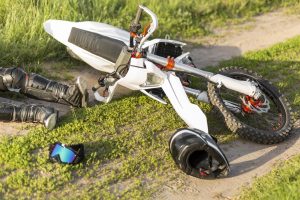 How Our Lakeland Firm Supports Motorcycle Accident Claimants
Our personal injury lawyers can help you navigate issues that arise in motorcycle accident claims and lawsuits, such as:
Figuring out what your motorcycle insurance covers (and does not cover) after a crash
Countering the liable party's attempts to paint you as an irresponsible rider
Calculating how much you deserve
This is in addition to dealing with more general legal challenges, such as:
Collecting evidence to show that the liable party is responsible for the accident
Negotiating a fair settlement or taking your case to court
Filling out paperwork on your behalf
Our office is prepared to deal with any challenges that arise during your case. If the insurer refuses to negotiate, the liable party denies responsibility, or certain forms of evidence are difficult to find, don't worry; we take care of everything.
There's No Case Too Complicated for Our Lakeland Injury Lawyers
Whether you want to file a personal injury lawsuit or a wrongful death lawsuit, our firm is there to support you. We have managed many motorcycle accident cases in the past, so we know how to handle accidents involving:
Fatal injuries
Catastrophic injuries, such as traumatic brain injuries (TBIs)
Multiple liable parties, including drivers, manufacturers, and government agencies
Multiple liable parties
Liable parties that cannot be found, as with hit-and-run cases
Clients who may be partly responsible for the accident
Uncooperative insurance companies
Bad faith insurance practices
While recovering from a serious injury, you shouldn't have to complete a single case-related obligation. That's our job. We support motorcycle accident claimants in Lakeland, regardless of how complicated their cases become. That's because we're committed to recovering the compensation they need.
Our Team Seeks Full Compensation for Your Motorcycle Accident
When the Law Offices of Wolf & Pravato takes on your case, we have one goal: to pursue compensation for your injury-related losses. Your settlement or court award may comprise both economic and non-economic damages. These aim to compensate you for your past, present, and future injury-related losses, including:
Medical expenses
Pain and suffering
Loss of wages or earning capacity
Reduced quality of life
Loss of employment
Disability
Property damage costs
Wrongful death claimants could seek similar damages in addition to funeral and burial costs.
Why Hire a Motorcycle Accident Lawyer From Wolf & Pravato?
Aside from our decades of legal experience, contingency-fee-based arrangements, and dedication to client success, there are other reasons to consider legal help, including:
The trauma of an accident may prevent you from completing day-to-day tasks, much less a motorcycle collision claim. You deserve this time to focus solely on your healing––not complex legal matters.
The law is very complicated, and it is all too easy for a layperson to make an innocent mistake that puts their entire case at risk. You don't want any pitfalls to prevent your case from moving forward or jeopardize your right to damages.
Claims like yours, even if they are relatively straightforward, can take a long time to settle. Your case could last months or years. We can't guarantee a fast settlement, but we do everything possible to prevent complications from impeding your case.
With us on the job, you could forget about your case and breathe easily. We would monitor the situation, fight for your rights, and keep you updated on everything you need to know.
Our team is wholly dedicated to helping personal injury victims in general—and motorcycle accident claimants specifically—hold reckless parties accountable and pursue damages.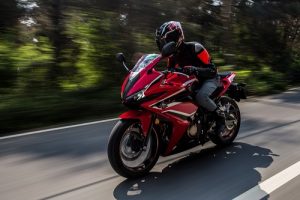 Florida's New Laws Complicate the Personal Injury Claims Process
Florida has recently undergone sweeping changes to its personal injury system. One of those changes affects the statute of limitations, which outlines how long you have to file a lawsuit. Per HB 837, you generally have two years from your accident's date to sue. You also have two years from the date of your loved one's passing to pursue litigation.
Our team stays abreast of anything that affects your right to damages. This allows us to remain ahead of the curve and advocate for what you deserve.
We Focus on Motorcycle Accident Claimants in Lakeland
Interested in learning more about securing legal help? You can reach the Law Offices of Wolf & Pravato today at contact (954) 633-8270. Members of our team are standing by to assess your case at no cost or obligation.