Bicycle Accident Attorneys West Palm Beach
Florida ranks as one of the deadliest states for bicycles with the highest fatality rate for cyclists in the entire nation at 6.7 fatalities per million. Out of the total accidents, west palm beach county has ranked as one of the top five counties in Florida with the highest number of bicycle crashes. Bicycles are a common means of transportation, recreation, and exercise throughout West Palm Beach. Even when wearing a helmet, a bicycle offers little protection if you are involved in a bicycle accident. Bicycle accidents in West Palm Beach often lead to severe and catastrophic injuries.
Unfortunately, out of all the states in the U.S Florida ranks first in terms of cycling fatalities. When looking at the most recent ranking for the most dangerous cycling cities in the U.S., it's easy to see that our Sunshine State dominates as one of the most dangerous places for cyclists.
Orlando/Kissimmee, Florida
Tampa/St. Petersburg/Clearwater, Florida
Jacksonville, Florida
Miami/Fort Lauderdale/Pompano, Florida
Riverside/San Bernardino/Ontario, California
Las Vegas/Paradise, Nevada
Memphis, Tennessee
Phoenix/Mesa/Scottsdale, Arizona
Houston/Sugar Land/Baytown, Texas
Dallas/Fort Worth/Arlington, Texas
While the State of Florida continues to try and make the roads safer for cyclists through a combination of advocacy, education, and legislature, the team of bicycle accident lawyers West Palm Beach at the Law Offices of Wolf and Pravato is committed to the pursuit of justice for those who have been wronged and suffered from the actions of careless motorists in West Palm Beach.
What Causes Bicycle Accidents in West Palm Beach?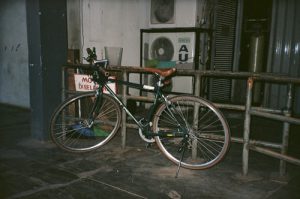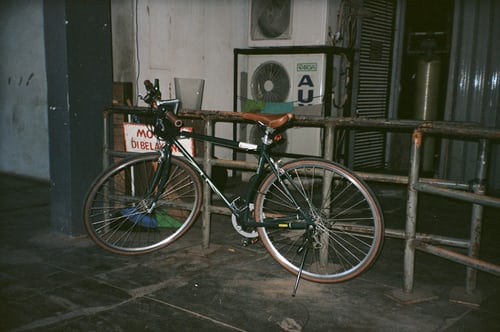 Bicycle accidents in the region occur due to a lot of reasons. Nevertheless, the common causes include:
Motor vehicle rear-ending a cyclist trying to maneuver around a parked car in the bicycle lane

Motor vehicle cutting off a bike by making a dangerous right turn 

Motorist running a red traffic light or failing to yield to the cyclist 

A motorist not stopping at a stop sign

Motorists making an unexpected and dangerous move.
Aside from motor vehicle crashes, the other situations leading to accidents include:
bicyclists colliding with an object on the road.

bicyclists falling off their bikes when a dog or another animal attacks them.

bicyclist colliding with another biker or a pedestrian on the path.

A bicyclist is hurt because of a faulty bike part.

A Bicyclist is injured because of poorly maintained streets.
What Should You Do After a Bicycle Accident in West Palm Beach
Whether you are a cautious driver or not, bicycle accidents in West Palm Beach are common occurrences. If you come across such a scenario, you need to know the actions you would take as these can make a huge difference in protecting yourself and your rights. 
As per Wolf and Pravato experts, here's what all you need to do after a bicycle accident in or near West Palm Beach –
You should contact 911 immediately after the crash. This is the quickest way to get your accident on record and notify EMS for medical assistance. Once the police arrive, they can investigate the situation and document their findings in the report. 
If you use it for a bicycle accident injury claim, this report can help your claim with the required evidence. 
Collect Evidence from the Scene
Speaking of evidence, if you do not need any urgent medical help, try to capture as many videos and photos as you can. This should include photos of your bike, your injuries, vehicles involved in the crash, weather conditions at the time of the crash, skid marks if any, and other evidence that can help your case. 
Seek Medical Help At The Earliest
Even if you believe that your injuries are minor, you still need a doctor to get them checked. In some cases, you may suffer from brain trauma without even knowing it as the symptoms take days to weeks to manifest. 
Also, seeking medical help can be helpful for your injury claim. The insurance company will look into the details including your medical records to connect the link between your accident and claim. 
If your accident involves motor vehicles, make sure that you get details of all the drivers involved including their contact information, license numbers, and insurance information. 
Get Witness Contact Details
Aside from the driver, you need to take the contact details of witnesses. These people can often provide you with valuable evidence regarding what happened and back up your claim.
Nevertheless, if they deny speaking for you, do not force them. 
Be Careful About What You Say
Following your bicycle crash, you need to be diligent about what you say. Whether you talk to the witness or driver or police, make sure that you do not make any definitive statements, apologize when needed, or admit your fault. 
Such statements can hurt your claim and reduce your compensation. Moreover, do not post anything on social media to defend your frustration with evidence. 
How a Bicycle Accident Attorney West Palm Beach Can Help in Bicycle Accidents?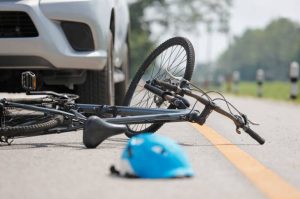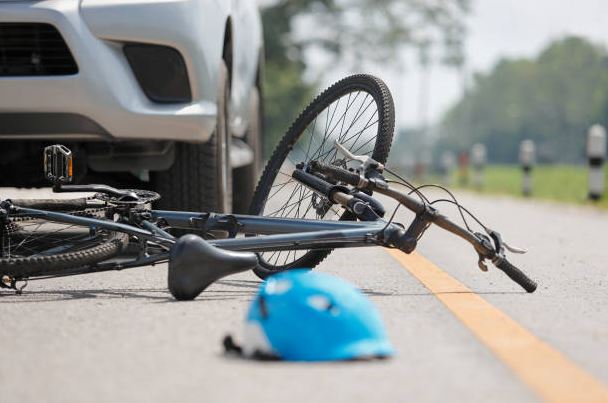 In Florida, the bicycle is legally defined as a vehicle and the bicyclist as a driver. This means that bicyclists have the same rights on the roadways as drivers of other vehicles. It also means they must obey the same traffic laws as the drivers of other vehicles, too.
Bicyclists must stop for stop signs and red lights, ride with the flow of traffic, use lights when riding after dark, yield the right-of-way when entering a roadway, and yield to pedestrians in crosswalks.
Persons injured in bicycle accidents face unique legal challenges under the laws of Florida which require specific knowledge and experience as it concerns the rights of bicyclists. Contact our bike accident lawyer West Palm Beach for more help.
Let the Best Bicycle Accident Lawyers West Palm Beach File Your Bicycle Accident Claim
People injured in bicycle accidents often have to face unique legal challenges under the Florida laws – this requires expertise and experience as it concerns the rights of bicyclists. 
If you need any help with bicycle accident claims, our lawyers can help you through. Reach the personal injury attorney West Palm Beach of Wolf and Pravato here – we'll be happy to explain to you your rights and help you get the justice & compensation you deserve. 
Wait not – Call 1-833-704-4878 and schedule a legal consultation today!
FAQs on Bicycle Accident Lawyers West Palm Beach

What percentage do West Palm Beach bicycle accident lawyers take?
On average, a bicycle accident lawyer will take 1/3rd or 33% of what they win for you. The overall cost may depend on your case.
What happens if you accidentally hit a cyclist in West Palm Beach, Florida?
If you accidentally hit a cyclist in West Palm Beach, stay at the scene because if you run it will be considered as a case of hit and run and charge you with severe penalties.
Can you sue a cyclist?
Yes, you can sue the cyclist if he is at fault.
From whom can I recover bicycle accident injury damages?
It depends on who is at fault for the accident. Whoever is negligent may be responsible.  That could be the vehicle driver, the owner of the vehicle, the manufacturer or retailer of the bike or vehicle, the bicycle repair shop, and/or a governmental entity that controls and maintains the road where the bicycle accident happened.
Is there a statute of limitations for bicycle injury claims in Florida?
Under Florida law, injured bicyclists have up to four years to file a personal injury claim, and up to two years for wrongful death.