CAR ACCIDENT ATTORNEY IN FLORIDA
NO FEES UNLESS WE WIN
Fill out the form below to submit your inquiry

Florida Car Accident Lawyer
Even if you haven't experienced it yourself, there's a reason why you always hear about car crashes in the news – people get into auto accidents all the time. Florida's Integrated Report Exhange System reports that in 2015 alone, there have were 374,523 crashes in the state. From those crashes, there were 243,399 injuries and 2,939 traffic fatalities. These alarming numbers highlight the reality of car accidents. So even before it happens to you, it's best to be prepared with the right legal aid that can protect your rights after the crash. Contact a Florida car accident lawyer to protect your rights.
If you suffered injuries in a car accident, you should discuss your rights and options with a car accident attorney in Florida as soon as possible after your injuries stabilize. At the Law Offices of Wolf & Pravato, our auto accident law firm devotes time to making sure our clients understand their legal options and situation.
How Florida Auto Accident Attorney to Deal with Your Case?
Nobody wishes for car accident injury to happen, but they do happen – and oftentimes they take all sorts of forms. The personal injury cases that can stem from car accidents are varied and numerous, but a good Florida auto accident lawyer will know how to deal with all of it.
A car crash can take all kinds of forms. There's driving under the influence of drugs and alcohol, negligence, reckless driving, head-on collisions, rollovers, head-on collisions, rear-end collisions, side-impact collisions, sideswipe collisions, and even multiple-vehicle accidents.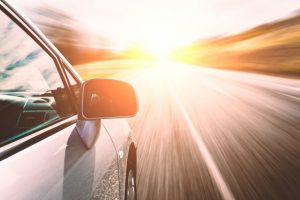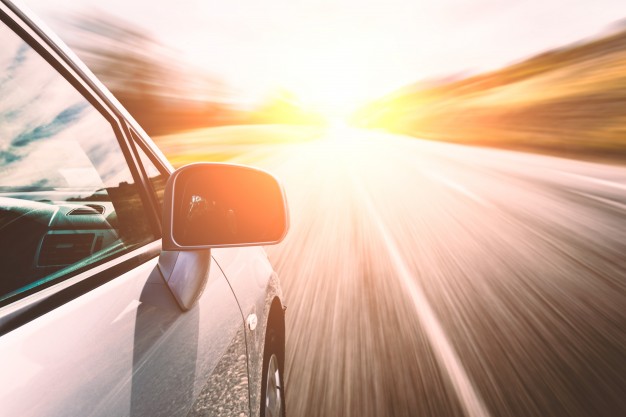 No matter what form your accident takes, being in an automobile accident should prompt you to call your accident attorney as soon as possible. Getting your lawyer involved from the onset ensures that you meet the limited window wherein you can file your claim. It also ensures that you have all the information needed and you're not missing out on anything.
Our attorney knows how to handle car accident cases, protect our clients' rights, and maximize the damages we can pursue in an insurance claim or personal injury lawsuit. Our Florida auto accident attorney team works to help accident victims recover the compensation they need to cover their medical bills, lost wages, pain, and suffering, and more.
How Florida Car Accident Attorney Help to Get Car Accident Compensation?
Our main goal at the law offices of Wolf & Pravato, a leading car accident, and personal injury law firm, is to ensure that you are properly treated, cared for, and compensated in the event that you are the victim of an auto accident in Florida or the greater South Florida area. The law offices of Wolf & Pravato distinguish themselves by the other personal injury law firms in the area by decades of experience and the legal resources to handle virtually any case involving injury to families or individuals.
Your case is guaranteed to be handled by an experienced Florida car crash attorney, coupled with the most innovative and knowledgeable legal support staff in the profession. The law offices of Wolf & Pravato is progressive and trusted within the legal firm and often called upon to settle cases that other accident law firms may not be able to handle on their own.
We have handled thousands of car wreck cases in the last 21 years, and with each case, we tend to learn a little bit more about our community and how to best serve our clients. Our goal is to empower each client to know every step they should take should they find themselves the victim of a car crash.
After all, it's the steps you take in those first few moments following your collision that can ultimately determine how your case plays out in court.
What steps should I Take After a Car Crash in Florida?
Don't Move
Whether or not your car has damage, it is imperative that you stay in your car and wait for emergency personnel to come and assess the situation. Often times, the driver who was hit will let the other driver leave the scene if they don't suspect damage to their car, only to wake up the next day with neck pain, body aches, and a car that doesn't seem to be running right. No matter the severity of the crash, assess the damage to your car and then stay put until help arrives.
Call the Police
Again, even if you assume that damages are minor and physical harm has not occurred, you are much better off with a police report. If you find issues with your car in the days following an accident or if you begin to experience pain, having this police report will make things much easier should you choose to open a case with your insurance company or hire an attorney to take on your personal injury suit.
Stay Safe
Your safety is everything. Not all car werk happen on the right side of the road, meaning you could be stuck in the center lane of a fast-moving highway. Put your hazard lights on, keep your seatbelt fastened while you're in the car, and light flares if you have them. The bottom line, make sure the traffic around you can see you from a distance.
Take Pictures
These days, we're using pictures to document just about anything, and the same should be implored after your car werk. Thanks to modern technology, there is almost no excuse to not capture images of the damages incurred during your car accident. This will not only help your insurance company, but it will also serve as proof for your attorney to use in court during your personal injury trial. Make sure to photograph all of the cars involved as well, to give a clear picture of the total accident damage.
Exchange Insurance Information
This is what car insurance was made for. Insured motorists should have no problem sharing their insurance information with you following your auto accident, and it's important to also jot down driver's license numbers, license plate numbers, and the home address of the other parties involved. If you suspect that any of the other drivers are not insured, make sure to at least get their license plate information so that you have it on record should you choose to file a suit.
What are the Economic and Non-Economic Damages in Car Accident in Florida?
The immediate effects of any car crash are clear. The car is usually in bad shape and some repairs need to be done. The people inside the car/cars involved will have to be checked for possible injuries. If the accident is catastrophic or fatal, then you'll have to deal with really serious injuries or even death. Someone has to pay for all that, and this is where your claims come in. Personal injury law is complex and evolving, especially in a car crash case. It is not as easy to navigate as some seem to think. If a car accident attorney fails to investigate the causation, fault, and liability, they could hurt their client's case. Additionally, If they do not adequately document their client's damages, they could prevent their client from recovering the compensation they need to cover their past and future losses.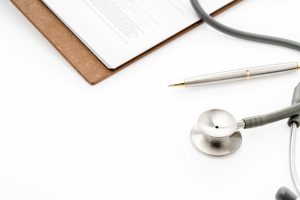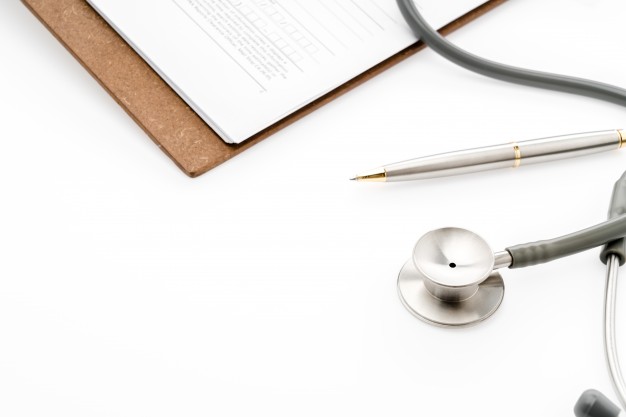 A good Florida auto accident attorney will know all this, but even more. This is because in assessing the personal injury caused by car crash, there are actually economic and non-economic damages that need to be taken into consideration. First, let's talk about the economic damages, which are a little more obvious:
Medical bills – According to Florida Statute § 627.736, you have 14 days to see a doctor after an accident. The medical expenses that you need to pay for following the car accident could really balloon, even before you get the chance to account for it. This could come from various sources as well. Whether it's hospitalization, visits to the emergency room, surgery, assistive devices, professional fees, and others, as long as the expense is medical and you're incurring it because of the car crash, then this will be covered. It's also important to understand that your lawyer will help you with also getting compensated for any medical expenses that may still be incurred in the future. This is something people mostly underestimate because it will happen way after the crash. To get your full compensation contact our Florida car accident attorney.
Loss of wages – Another important economic effect is the wages that will be lost. This is because when you get into a car accident and suffer a car collision injury, parts of your normally functioning body will be impaired and you won't be able to go back to work right away. While you're recovering, you will have lost the wages that you should have been earning at that time. You should be compensated fairly for this.
Loss of capacity to earn – In worst-case scenarios, the injury will prevent the person from going back to normal, and this means that person will have lost his or her capacity to earn. Sometimes, there will be a downgrade of compensation after the accident because your capacity has also downgraded. This is something you can claim.
Aside from economic damages, however, there are non-economic ones that are not as obvious but are just as important:
Mental anguish, pain, and suffering – The psychological effects of any car accident should not be underestimated, particularly in cases when the accident was so devastating. The trauma, fright, grief, and worry that one could feel after the accident does not easily go away, and at times they prevent people from going on with their day to day tasks. The pain and suffering caused by the auto accident injuries must also be considered and compensated.
Loss of consortium – In cases when the fatal auto accident happens to your spouse, you may be able to build a case on claiming losses that are unique because they're marital benefits: sexual relations, companionship, comfort, and others.
Punitive damages – This does not apply to all, but there will be cases when the accident is caused by actions of the defendant that are not just negligent but malicious. In this case, your car crash attorney can help you ensure that the defendant really gets punished for it.
With many discounts or "jack of all trade" law firms, their focus is on wrapping up your case as soon as possible and moving on to the next one. We will never rush to a settlement policy if it does not fairly compensate you, and we will not hesitate to litigate a case if necessary. They practice multiple areas of law, while the auto crash attorney team focuses only on serving victims of injuries in Florida.
What are Common Car Accidents in Florida and Their Causes?
Common accidents include common causes and contributing factors, as well as incidents involving certain vehicles or individuals. If in an accident, remember what you should and what you should not do in the aftermath of the collision.
What are the Types of Common Accidents in Florida?
Florida accident statistics show that there are 16 million drivers and about 250,000 car accidents in the state every year which is over 600 every day. Consider this list of five possible types and causes of accidents: 
Careless driving – According to the Florida DMV Online Guide, most accidents in the state are caused by careless driving. This includes not paying attention to curves, road width, traffic, or other things affecting the ability to drive safely.
Drunk Driving – Drunk driving is also an unfortunate common accident. Florida accident statistics show that more than 20,000 accidents in 2009 were alcohol-related. These resulted in 14,130 injuries and more than 1,000 deaths.
Motorcycle accidents – FL is a popular place for motorcyclists because of its beautiful weather. However, it can be difficult for cars to see motorcycles on the roadways. Florida saw more than 9,600 motorcycle accidents in 2008, and just over 500 people were killed as a result.
Pedestrian accidents – Statistics from FL show that nearly 7,900 pedestrians were hit by cars in 2008, leading to 502 deaths. Pedestrian accidents are a serious problem. In 2002, there were 70,000 pedestrian accidents in the United States. Many accidents occur in non-intersection areas.
Bicycle accidents – In FL in 2008, crashes involving bicycles accounted for 4,775 accidents that resulted in 118 deaths. Because cars are much bigger than bicycles, these types of accidents are often deadly.
If you were injured, contact an accident attorney from the law offices of Wolf & Pravato. We can help you get the compensation you deserve for your injuries. Contact them today at 954-522-5800. You may also want to review our free eBook that deals with serious injuries.
What Factors Should Consider in a Car Accident in Florida?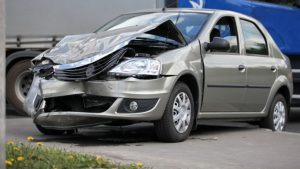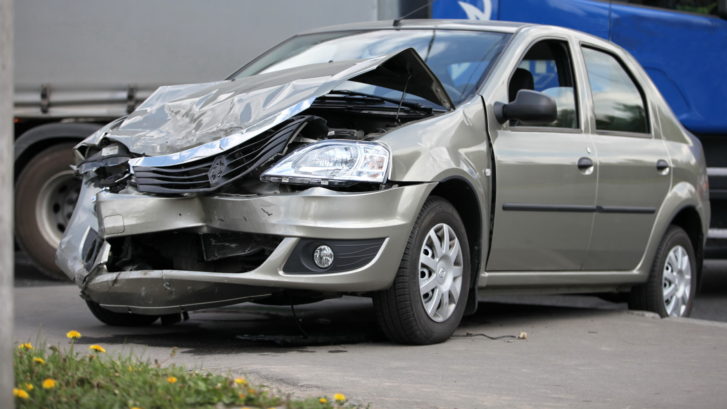 In deciding which Florida auto accident attorney to go with for this valuable legal advice, there are a few factors that you must consider. First, it would be good to go for a credible firm with a proven track record in working with cases like these. You would want a great team of lawyers behind you – lawyers that are used to working with accident and defect engineers as well as reconstruction experts. Getting to the bottom of things is not as easy as it seems, and you'll need a good legal team to aid you with that. Auto accident Lawyers with experience have done this so many times, they'll know exactly where to start from the onset.
It's also worth noting that you're operating within the state of Florida, and there may be new laws that are applicable. People don't really keep track of new laws that affect the rules of the road, but lawyers will definitely be aware of this.
Yes, it may not exactly be ideal to get into an accident and have to deal with all the damages, trauma, and legal battles that follow. But this is why having someone who can give you expert legal advice is valuable. The good news is you can schedule a consultation with our attorneys at the Law Offices of Wolf & Pravato anytime.
How Can Car Accident Lawyer Help in a Car Accident Injury Situation?
If you suffered injuries in a car collision, a Florida car accident lawyer in Florida can help you recover your medical expenses. While you concentrate on your physical healing, your auto accident lawyer can serve as your advocate and begin the process of seeking financial compensation for your injuries.
Your attorney may also be able to help you receive medical treatments that you cannot afford at the time of the collision. You and your family should not have to endure financial hardship owed to the cost of your necessary medical treatments from an accident that was not your fault.
If you injured in a car accident an auto accident attorney in Florida who handles your case can identify the ways you can receive compensation for your medical treatments and any medically necessary therapies or devices.
At-Fault Driver's Insurance Policy May Cover Your Initial Medical Bills
Your auto accident lawyer can investigate the at-fault driver to ensure they carry the minimum insurance coverage Florida requires. The minimum insurance coverage includes $10,000 of medical care for each car accident victim who endures bodily injuries. Covered medical care can include:
Surgical procedures
Imaging tests for diagnostic purposes
Accident-related dental care
Physical and other types of therapy
Medical devices
Ambulance rides
Hospital stays
Nursing care
And possibly more
You and any passengers in your vehicle at the time of the accident are entitled to have these expenses met, but the coverage provided by insurance minimums might not completely cover your medical expenses. An auto accident lawyer can help you find additional ways to cover your medical expenses.
You May Be Able To Collect Car Accident Claims From the At-Fault Driver
If the at-fault driver's car accident insurance policy does not cover the full cost of your medical expenses, a lawyer may be able to help you hold the driver personally responsible. Florida's PIP (Personal Injury Protection) law (§627.736) may also cover a portion of the medical costs of your car accident.
If your insurance policy has coverage for uninsured or underinsured motorists (§627.727), your own insurer will step in and pay your medical expenses. Coverage for uninsured and underinsured motorists is optional, but an auto accident lawyer can help you pursue its protection if needed.
How to Sue Car Accident Whiplash?
When it comes to a car crash, even the slightest of fender benders can leave you feeling out of sorts. Injuries are still possible in less-catastrophic collisions, with recent data suggesting that even a fender bender at 5mph can cause whiplash and neck pain in the days to follow, and here's why:
"With whiplash, the force to the neck is violent and sudden and is not filtered through the neck musculature. Hence, those with thinner or weakened necks (i.e. women and those who have had prior neck injury) are more prone to the effects of whiplash, which can occur from an impact to the car as low as 3G's."
Of course, with car accidents that happen at a faster rate of speed, you're likely to experience more severe injuries with long-term effects – if not worse.
How Florida Car Accident Lawyer Can Assess the Cost of Your Injuries?
The emergency and immediate medical expenses you incur after a car wreck can be complicated. Medical expenses start adding up from the time you receive emergency treatment at the scene of the accident. You might also receive medical bills from more than one source, including:
The ambulance service provider
Emergency room physicians
The hospital, if admitted
Physicians who treat you during your hospital stay
Medications you receive in the hospital
Prescription medications after your discharge
And possibly others
It can be difficult to create an accurate picture of your complete medical expenses for current and future care. Do not hesitate to speak to an auto accident attorney who can help you create a clear picture of your car collision injuries and the complete cost of your full physical recovery.
How Florida Auto Accident Lawyer Can Fully Assess Your Recoverable Damages?
In addition to injuries, your car accident attorney can help you receive money owed to you for other expenses you might incur. You may be able to recover common costs associated with your losses such as:
Loss of employment income
Reduced earning capacity
Property repair or replacement costs
Funeral and burial expenses for a loved one who died in the accident
Pain and suffering
Again, fully cataloging and assessing your expenses can be difficult and time consuming without the help of the lawyer. If you need help creating a comprehensive expense file, speak to a lawyer as soon as possible.
Contact an auto accident lawyer in Florida with the law offices of Wolf & Pravato if you can benefit from help determining how to pay your injury expenses. Our team gives lawyers a good name. Our car accident attorney can explain the financial recovery options you have after a car accident that was not your fault.
Contact Our Florida Car Accident Lawyers For More Help:
Our Florida auto accident lawyer team gathers evidence and calls in experts to ensure we have a strong case to prove your accident-related expenses, losses, and noneconomic damages. If you were the victim of a Florida auto accident, reach out to our team today for a free consultation. There are time limits on how long you have to take legal action, so speak with our lawyer with the Law Offices of Wolf & Pravato today at (954) 633-8270.
Read the latest legal blog on car accident:
---
"I would highly recommend Wolf & Pravato. The whole team was highly professional and helpful. They kept me informed ever step of the way. That actually make you realize you are not just a number but a member of their family that they care what happens with your case. Thank You Richard Pravato and Betsy for all you have done to make this as painless as possible".
Dawn Thomas, Personal Injury Victim
"Words cannot begin to explain the gratitude I have for Vincent and Richard Provato and their staff. I have taken a long and hard two year journey through recovering from my accident and they were there with me and for me every step of the way. If you can put your faith in anything, put it in this, that this firm did their job and never had me question their ability to do so once. "
Katherine K., Personal Injury Victim
Tony Martorano, victim of a car accident
"The $1 million helped me pay my
medical bills and my UM coverage…"
Tony Martorano, victim of a car accident
"The Wolf and Pravato Law firm really went to bat for my wife, who was in a horrible auto crash. Having someone on your side who truly cares about your well being the future good health is worth all the money in the world! "
Joan Bedall, victim of a car accident