How Auto Accident Settlements Exceed the Policy Limits?
A car accident settlement can exceed policy limits. However, the insurer may not pay more than the threshold outlined in the policy. Therefore, the defendant or another party may be personally liable for the auto accident settlement amounts over the policy limit. 
What are Auto Insurance Policy Limits in Florida?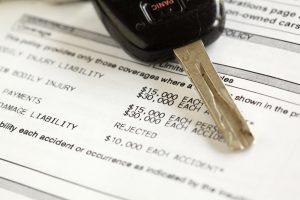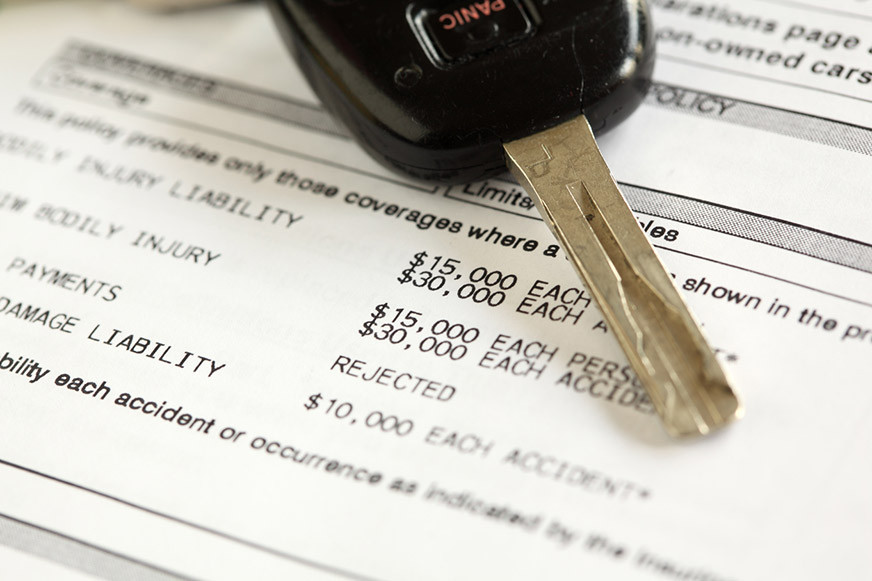 Florida's minimum coverage for auto accidents is:
Florida does not require drivers to purchase bodily injury liability insurance. If the driver has bodily injury liability coverage, however, the minimum amount they should have is $25,000. In some cases, this is more than enough to cover your injuries and related losses. In other cases, you may find that this barely makes a dent in your damages.
Unfortunately, the insurer will likely not pay more than the limit amount designated in the policy. In this case, you need to explore other options. For more help call a Fort Myers personal injury lawyer.
What Collecting for Damages Above the auto accident Insurance settlement?
Regardless of the limits in the insurance policy, you may still have options for covering your damages such as medical bills, lost wages, property damage, or noneconomic damages. Your lawyer may be able to help recover your losses from auto accident settlement such as:
Multiple Parties
If the other driver hits you with a commercial vehicle such as an 18-wheeler, city bus, or company car, you may be able to file claims against the driver and the company to recover your damages or auto accident settlement. If there were multiple drivers in an auto accident, you may have the option of filing a claim against each driver.
The At-Fault Driver
Many Florida drivers carry auto insurance so that the insurer will assume liability for your damages. In many cases, the driver cannot afford to pay for damages. However, if you have exhausted other resources for compensation for auto accident settlement, you may go after the at-fault driver in court to recover as much of your damages as possible.
An Umbrella Policy
Some drivers purchase umbrella policies. An umbrella policy can cover all damages that exceed the amount of coverage provided by the primary auto policy. For example, if you have $40,000 in damages and the driver only has $25,000 in bodily injury liability coverage, the umbrella policy will pick up the remaining balance.
What Collecting Should I get from Auto Insurance Company in Florida?
If you have an uninsured/underinsured motorist policy, you can use this coverage for any compensation you need above the other driver's policy limits. Your auto accident lawyer can investigate all possible sources for compensation for your automobile accident injuries and then advise on which legal options are available to you.
Bad Faith Cases
In a bad faith case, the at-fault party's insurance company may deny a valid claim and refuse to negotiate a settlement to cover your damages. Rather than going after the defendant, in this case, you have the option of filing a bad-faith lawsuit against the insurer. If you win your case in court, the insurer may be liable for up to 100 percent of your damages. 
Your auto accident lawyer can help you with your lawsuit claim for your auto accident injury by doing the following:
Establishing who was at fault for the accident

Establishing that the accident is what led to your injuries

Calculating the actual value of your case based on your total damages
Your lawyer can build a case based on all available evidence and then submit the evidence to the court. Your lawyer can help you get the maximum compensation possible to cover your accident-related expenses and other financial losses for your car accident injury cases.
How to Get Auto Accident Compensation Against the At-Fault Driver in Florida?
If you must file a lawsuit against the at-fault driver, you must be able to prove the driver behaved negligently, caused your accident, and caused you to suffer injuries and damages. You must also establish the value of your damages. A Fort Lauderdale personal injury attorney can help you establish negligence and the value of your case.
What Compensation to Which You May Entitled in a Florida Auto Accident Settlement?
The compensation to which you may be entitled depends on the circumstances of your accident. However, common damages in car accident cases include:
Medical expenses
Lost wages
Lost earning capacity, if your injuries keep you from working in the same position that you had before your accident
Understanding the Different Types of Insurance in Florida
Some drivers do not get the compensation they need after an auto accident injury because they do not understand the types of insurance and what might be available. There are several different types of coverage available in Florida, including:
Bodily Injury Liability
Bodily injury liability policies cover injuries that arise out accidents the policyholder causes. For example, a driver runs a red light and hits someone driving through the intersection. Their liability insurance would cover any injuries the other party suffered. This is the policy from which you would receive your compensation.
Property Damage Liability
Property damage liability covers damage you cause to another party's property. 
Uninsured/Underinsured Motorist
Uninsured and underinsured motorist coverage applies in situations where the other driver is uninsured or does not have the coverage you need for your injuries and other losses. It also applies in hit and runs. If you have uninsured or underinsured motorist coverage, this policy can cover any compensation for your auto accident settlement above the at-fault driver's policy limits.
How Much Your Auto Accident Settlement Case is Worth in Florida?
If you would like to know more about what options are available to recover your damages after your auto accident, contact the Law Offices of Wolf & Pravato. We can help you get the compensation you need to cover all of your medical bills, lost wages, and other damages. 
Contact The Law Offices of Wolf & Pravato to maximum Car Accident Settlement
To find out more about our legal services, call us today at 954-633-8270 for a free case assessment. Our Florida car accident lawyer handle cases on a contingency basis, which means you pay nothing out of pocket.
FAQs:
How often do auto accident settlements exceed the policy limits?
It is not possible to say precisely how often auto accident settlements exceed insurance policy limits. Such data is not publicly available. However, car accident settlements can be helpful when your losses exceed insurance coverage limits. The liable party may settle to cover losses beyond what their insurance covers.
What is a car accident property damage settlement?
A car accident property damage settlement covers harm to your personal property. This can include:
The cost of repairing your vehicle

The cost of replacing your totaled vehicle

The cost of replacing damaged property inside of your vehicle

The cost of replacing personal property secured to the outside of your vehicle
A settlement may be necessary if property damage exceeds insurance coverage limits.
How do find out someone's insurance policy limits?
You should be able to learn someone's insurance policy limits by contacting their insurance company. The company may generally contact you following your accident. In time, they should tell you what the at-fault party's insurance policy limits are. We can handle this process for you. A Fort Myers car accident lawyer from our firm will inform you of the responsible party's coverage limits once we learn them.
How much money can you get from a car accident settlement?
How much money you can get from a car accident settlement depends on:
The value of your losses

The effectiveness of your lawyer's negotiation

The willingness of at-fault parties to cover your losses

The American Bar Association (ABA) explains that liable parties generally agree to a settlement. There is no certain outcome to your case, however. As your case progresses, your lawyer will explain how much compensation they are targeting.
What is the average time for a car accident settlement?
There is no documented average time to complete a car accident settlement. Every case is unique, and so is the time each case takes to complete.
Factors that may affect the duration of your case are:
Whether liable parties agree to settle quickly

Whether fault for the accident is in question

Whether your lawyer needs to file a lawsuit

Whether your lawyer needs to take your case to trial
Your lawyer will seek a fair financial recovery as quickly as possible.
We also help the victims of a car accident in the following cities: