Personal Injury Lawyer Fort Myers

If someone's negligence harmed you in the Fort Myers area, the Law Offices of Wolf & Pravato wants to help you hold them accountable and get compensation for your injuries. Our Fort Myers personal injury attorneys can help you explore your options for financial recovery that could help you get your life back on track. 
Our Fort Myers personal injury attorneys can go up against even the biggest insurance companies and corporations out there and help you with a tort claim. Prospective clients can learn more about our services during a free consultation. We let our clients know from the start what they are up against and how we can develop a legal strategy for their case.
Our Fort Myers Personal Injury Attorney Defends Personal Injury Victims

Personal injury law encompasses many different scenarios, from car crashes to medical malpractice to slip and fall accidents. In all personal injury cases, an innocent victim has been harmed because of the negligent actions of someone else. The costs of a Fort Myers personal injury lawyer can be very high. Victims may have medical bills and ongoing costs of recovery. Victims may be unable to work when they are recovering or have to adjust to permanent physical changes. 
Fortunately, Florida Law defends personal injury victims and allows them to recover compensation for these damages, and more, in a Fort Myers personal injury case.  
At the Law Offices of Wolf & Pravato, our Personal Injury Lawyer Fort Myers defends the victims of personal injuries in Fort Myers. A personal injury attorney Fort Myers from our team will do everything they can to gather evidence and pursue compensation on your behalf while you concentrate on recovering from your injuries also help in a tort claim.

We Have Board-Certified Fort Myers Personal Injury Lawyers
We secure compensation for people who have been accidentally injured or lost a loved one to wrongful death—real people just like you. Justice, unfortunately, is not automatic. It takes hard work, research, and complex legal procedures to determine every liable party and get you the compensation you deserve. During such a stressful time in your life, you shouldn't have to worry about these burdens, too.
We have been representing South Florida clients for 20 years and won more than 5,000 cases, some resulting in multi-million-dollar settlements. Our personal injury attorney Fort Myers have earned board certification in litigation, including wrongful death litigation. Every Fort Myers personal injury attorney with our firm has handled cases of this kind, which means we know how to help pursue your case and protect your rights.
Insurance Settlement in Your Fort Myers Personal Injury Case
The responsible party's insurance company may reach out with a settlement offer soon after the incident. You are not obligated to accept this offer, as it may not cover the full extent of your losses. If you provide evidence that your injuries have a higher value, you may be able to negotiate a higher settlement offer with the insurance company. For more legal information Visit Our Fort Myers Office, Contact personal injury lawyers Fort Myers.

Types of Damages You Can Recover in Your Personal Injury Case
Before you pursue a personal injury claim or lawsuit, you will need to determine the kinds of damages you are suing the liable party for. These damages usually fall into two main categories: economic damages and non-economic damages.
Economic damages pay for direct costs from the accident
Economic damages compensate accident victims for a loss they incurred due to an accident. Economic damages can include:
Medical expenses 

Projected medical expenses for future or long-term injury care

Lost wages and future lost wages based on your current pay

Property damage

Reduced earning ability

Childcare during your recovery

In-home care during your recovery
Non-economic damages pay for indirect, personal accident costs 
Non-economic damages do not have a direct monetary value but still can be included in a personal injury case. A Fort Myers personal injury attorney from the Law Offices of Wolf & Pravato can help you estimate the value of your non-economic damages.
Non-economic damages can compensate accident victims for:
Pain and suffering (physical and mental)

Long-term or permanent disability

Loss of enjoyment of life
Insurance companies often try to minimize these damages, but we know a personal injury settlement should address compensation for every type of damage that occurred in your case. 
The opposing party could push for a fast settlement, hoping to avoid paying the full amount to which you're entitled. Some lawyers who handle personal injury cases in Fort Myers and surrounding areas want to avoid trial at all costs. However, this could mean they will accept lower settlements to get out of doing so.
Our Personal Injury Lawyer Fort Myers is Prepared to Handle your Lawsuit
Personal injury claimants and litigants must have an accurate assessment of their damages when they pursue their cases. Our Fort Myers personal injury lawyer can calculate your damages while preparing to file your claim or lawsuit.
Two possible outcomes for your case
Typically, there are two possible ways to recover compensation in a personal injury case: 
Reaching an insurance settlement and recovering compensation 

Receiving a court award after filing a lawsuit and taking your case to trial
Contact Our Personal Injury Lawyer Fort Myers for your Lawsuit
If the responsible party's insurance company is not willing to make you a fair offer, you can file a lawsuit in court against them. This will allow a judge to weigh the evidence and decide. A ruling in your favor in court will force the insurance company to pay you. Take the legal help of personal injury attorney Fort Myers.
The Law Offices of Wolf & Pravato can represent you in settlement negotiations or in court. If you work with our firm, we will gather evidence, determine the full extent of your injuries, and negotiate or sue for this amount on your behalf.
Negligence is Key to a Personal Injury Case
Many Fort Myers personal injury cases come down to negligence. Negligence, in the legal sense, means that the accused party did not do enough to prevent something from happening. 
Negligence is a key part of the legal process used to assign liability. When someone is liable for your injuries, they owe you compensation.
In court, liability is established when the plaintiff is able to prove:
The defendant owed them a duty of care, i.e., the safe shared use of a roadway, a reasonable standard of care during a medical procedure, a safe shopping environment, etc.

The defendant was negligent to that duty, i.e., by running a red light, performing the wrong surgery, or ignoring a wet floor and leaving a slip hazard.

The victim was injured due to this negligence.

The injury led to economic and non-economic costs for the victim. 
If you believe your accident was caused either directly or indirectly by the negligence of another party, you may be within your rights to bring a suit against them with the assistance of a personal injury attorney Fort Myers. Call the Law Offices of Wolf & Pravato today at (954) 633-8270 to discuss your case with our legal team.
How Our Fort Myers Personal Injury Attorneys can help with your Injury Case
A Law Offices of Wolf & Pravato, a Fort Myers personal injury attorney can help you with your case in many ways. We will:
1. We Ensure you understand your personal injury legal rights and options
We strive to help clients understand their legal rights and options throughout the entire claims and lawsuit process. We will explain your legal options so that you understand them and make informed decisions about your case.
2. We Build a solid foundation for your personal injury claim or lawsuit
You deserve to work with an attorney who knows personal injury law and can put that knowledge to work for you. Our Fort Myers personal injury lawyers know the details and evidence they must gather to support a strong case, and they will work to collect all available evidence to build your compensation case. 
The evidence we could examine and use to support your case includes:
Eyewitness accounts

Expert witness testimony

Police report

Accident scene photos

Insurance reports

Medical records
3. We Provide prompt communication and personal injury legal support in Fort Myers, FL
Working alongside a personal injury lawyer from our firm also ensures you receive communication about your case in a fast, efficient manner. We will keep you informed while completing the challenging parts of your case so that you can focus on healing.
4. Offer local solutions 
Law Offices of Wolf & Pravato can help Broward County residents and those in the Fort Myers area. We also help those injured in an accident on the Fort Myers Strip (along A1A) or Las Olas Boulevard, Florida's Turnpike, or in Fort Myers Beach Park.
We help accident victims in the greater Fort Myers area, such as those from:
Naples
Sanibel
Bonita Springs
Estero
Cape Coral
Iona
Fort Myers Beach
McGregor
At Law Offices of Wolf & Pravato, we have decades of experience with Florida laws, and we're not afraid to take on the big insurance companies. If you were in a car accident or any other personal injury case, we will answer your questions, explain your rights, and help you to seek justice.
Fort Myers Personal Injury Lawyer Finds Evidence in your Personal Injury Case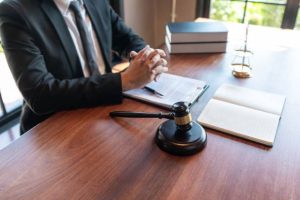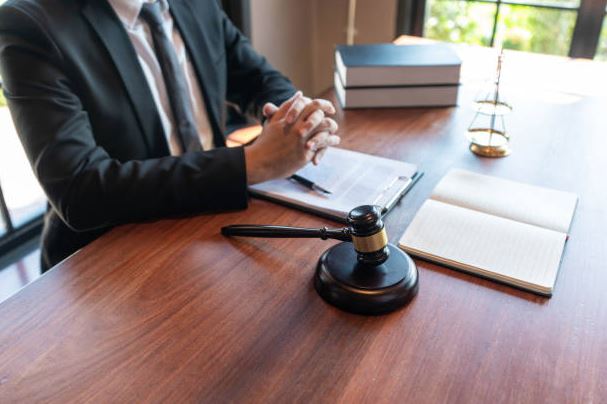 In all personal injury cases, the plaintiff will need to obtain evidence of the elements of liability listed above. This evidence may allow them to negotiate a fair personal injury settlement with the insurance company or file a lawsuit against them in court. 
Our Personal Injury Attorneys Fort Myers will manage the evidence-gathering in your case when you hire us for representation. This evidence gathering can include: 
Photos and videos from the scene of the accident
Police reports
Witness statements
Security footage and CCTV, if available
Evidence requested from the defendant
Your medical records
Testimony from accident reconstruction and medical experts and more
The Law Offices of Wolf & Pravato will invest our resources into securing this evidence. Our law firm operates on a contingency fee basis with no up-front costs to our clients. We only get paid if you win a settlement or award in court. 
Compensation Available in a Fort Myers Personal Injury Case

When the responsible party is found liable in your personal injury case, you may be entitled to personal injury compensation to make up for all your losses. This can include:
The costs of your medical treatment
The estimated amount of your future costs of treatment
Lost wages for the time when your injury and recovery prevented you from working
Reduced earning income if your injury permanently altered your ability to work
Financial compensation for your mental anguish and more
To discuss what types of compensation may be available in your personal injury case, call the Law Offices of Wolf & Pravato at (954) 633-8270 for your free consultation. Once we take on your case, we will pursue evidence of the full extent of your losses.
How to File a Personal Injury Claim in Fort Myers?
You could file a personal injury claim or lawsuit against the liable party's insurance company to seek compensation after an accident. However, for the average person, the process of filing either one of these actions may not be an easy task.
We can walk you through the steps of filing a personal injury lawsuit. Once you become our client, our attorney will take care of all of these tasks for you. 
They will:
1. Identify all liable Parties
To receive compensation, the person or company you are suing (the defendant) must be liable for your injuries. Depending on the type of accident you were in, and where it took place, multiple liable parties could be involved.
Liable parties could include:
The driver who caused a b

The owner of a business you were visiting where you slipped and fell

Any other at-fault person who is responsible for your injuries
2. Determine How the Accident has affected your Life
Once you have identified who should be held accountable for your injuries, it is time to assess how the accident has affected your life. 
Your injuries may present the most apparent motivation for filing a claim or lawsuit. Other ways could include missed time at work or pain and suffering. The impact of a personal injury accident can be far-ranging. Law Offices of Wolf & Pravato can help you determine how this will affect any compensation you may recover.
Working with a Fort Myers personal injury attorney from our law firm can help ensure you have a strong foundation for your claim or lawsuit and the evidence to support it. 
3. File your Injury Lawsuit 
We will also file your lawsuit for compensation. Filing your personal injury lawsuit means: 
Meeting Florida's statute of limitations deadline

Submitting your lawsuit and related paperwork to the civil court on time
We will help you meet all the legal requirements when seeking a settlement.
4. Florida Laws that can affect your Personal Injury Claim
Countless factors can affect your personal injury case and any settlement award you recover. If you are pursuing legal action, you should keep two factors in mind that could impact your case: Florida's statute of limitations for your case and comparative negligence.
5. Comparative Negligence
Most personal injury claims take negligence into consideration. Florida operates on a principle of comparative negligence, according to Florida Statute § 768.81. 
This means that any compensation you may receive will be reduced by the amount of fault you were assigned for the accident—if any.
For example, if you are awarded a certain settlement amount, and the court decides you were 10% at fault for the accident, the compensation you recover would be reduced by 10%.
Florida's Statutes of Limitations 
You have four years from the date of injury to pursue legal action in a personal injury case in Florida, per Florida Statute § 95.11 (3)(a). While this is considerable time to take action, we recommend that you start as early as possible on your case.
However, different types of personal injury cases have different statutes of limitations, or deadlines, which you must heed for the court to consider your case. This includes the wrongful death deadline of two years, according to Florida Statutes § 768.19.
You can avoid settling for less from an Insurance Company
Typically, insurance companies will want to settle with you for the minimum amount possible. They offer low settlements to keep you out of court and close the case quickly. Many people make that mistake, realizing later that the cost of their medical bills, property damage, and other losses far outweigh the settlement amount they agreed to accept. 
It can be challenging to know what to do after being injured, but we will steer you through these complex legal storms and work toward a favorable result for your case. Our personal injury lawyer in Fort Myers can recognize when a settlement offer is too low and decide to seek the maximum amount of compensation you may be entitled to for your injuries in court. 
Our Experienced Injury Lawyers Defending your Claim in Court
When both parties agree to a personal injury case, the claimant may reach a settlement offer and not have to participate in a personal lawsuit or trial. But claims that do not reach the settlement stage could end up in court if an injury lawsuit is filed. 
This can become a lengthy, drawn-out process. However, the Law Offices of Wolf & Pravato will defend your case at trial if necessary, making it easier for you to focus on your injuries while we take care of your legal matters.
Types of Personal Injury Cases Our Fort Myers Personal Injury Lawyers Handle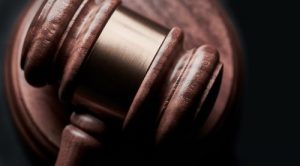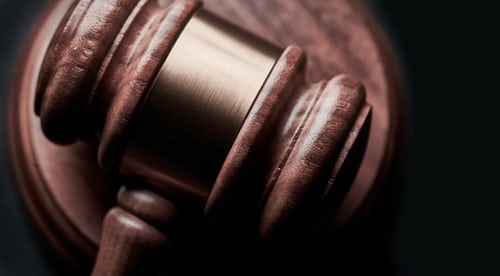 Fort Myers Personal injury cases are wide-ranging and could apply to virtually any type of accident caused by negligence. 
Here are some of the personal injury cases we handle in Fort Myers. Do not assume that your incident does not qualify if it is not on this list—call us for a free consultation no matter what caused your injury.
All users of the road have a strict duty of care to obey traffic laws and keep each other safe. When a motorist violates this duty, accidents and serious injuries can occur. This is true whether they broke traffic law due to a lapse of judgment or something far more reckless such as distracted or drunk driving. Drivers, motorcyclists, bicyclists, e-scooter users, and pedestrians can all be the victims of an automobile accident general mostly cause by texting while driving. Fort more help call the Fort Myers car accident lawyer.
A truck accident can turn your life upside down. If you or a loved one suffered injuries in a truck accident, Our truck accident lawyer Fort Myers can help you hold the responsible party(s) liable for your injuries. In many cases, due to vicarious liability laws, we can hold both the truck driver and the trucking company liable for your injuries.
Dogs can bite or attack humans at any moment. A dog bite can lead to severe injuries that may require treatment, surgery, and can leave permanent scarring. The State of Florida holds dog owners whose pets attack and harm others liable for these injuries.  
If you were injured because security was nonexistent or failed to prevent a threat, you could have a negligent security personal injury case. There have been many instances in which a business lacks adequate security measures, or a security company fails to live up to its duties.  
These claims include instances in which a healthcare professional acted negligently and caused unnecessary harm to the patient. For instance, if a provider fails to screen a patient properly, the patient could experience a worse condition, side effect, or outcome during treatment. Medical Malpractice can include things like surgical errors or prescriptions for the wrong medication that create new injuries or complications. 
Because many medical operations include some degree of risk, a medical malpractice case typically requires the plaintiff to produce testimony from a medical professional that the care they received fell below a reasonable standard, and that a similarly trained doctor would have performed differently in the same situation. 
Workers' Compensation Claims
After all, they have given for the company, workers who are injured on the job should be entitled to compensation to recover and get by. Unfortunately, some companies do not see it that way. When a workplace tries to obstruct a workers' compensation claim, or when a claim is denied, a personal injury lawyer Fort Myers can help you make your case for compensation in court.
Between spills, raised carpets, loose cords, uneven pavement, and more, many people fall and injure themselves each year because somebody neglected to maintain a safe environment. Slip and Fall accidents can occur in stores, offices, apartments, hotels, parking lots, private residences, and more.  
When an unsafe or defective product is put on the market, customers can quickly turn into victims. Faulty automotive products, safety products, electronics, or other items can all cause serious, life-altering injuries. If any product you purchased caused or contributed to your injury, you may have legal grounds for a personal injury suit. 
Traumatic Brain Injury (TBI) Cases
TBIs can produce physical symptoms and impact cognitive and sensory functions. When an accident results in a Traumatic Brain Injury, the victim may think their conditions are just temporary, but severe or repeated TBIs can follow a person for the rest of their life. Our personal injury law firm Fort Myers defends people with TBIs, whether they occurred in motor vehicle accidents, slip and falls, or other types of accidents. If you are experiencing headaches, memory loss, or sensory problems following your accident, we recommend seeing a doctor for a diagnosis as soon as possible.  
Should you hire a Fort Myers Personal Injury Lawyer for your case?
Many personal injury law firms and offices are out there in Fort Myers, but the Law Offices of Wolf & Pravato is in a league of its own. 
Our investigators were among the first to discover the health impacts of Chinese drywall, which resulted in an $800 million-plus global payout. We pledge this same dedication to every client and give you advantages like:
Our trial experience:

Our personal injury attorneys Fort Myers will prepare your case as if it were going to trial, even if a settlement is the expected outcome. If the settlement isn't what you deserve, we're not afraid to move forward on taking your case to court.

Our personal injury experience:

Every personal injury attorney at Law Offices of Wolf & Pravato has handled complicated, high-stakes cases, and we can handle yours, too.

Our history of success:

We've won multi-million-dollar verdicts for all sorts of clients with different situations. One of our Fort Myers personal injury attorneys can help you get what you deserve.

Our contingency fee payment structure:

You won't pay any legal fees unless we win your case. Our payment structure can be explained in more detail by an attorney in person, right from the start of your representation.
Our Fort Myers Personal Injury Attorneys Know Your Pain & Suffering
At the Law Offices of Wolf & Pravato, we know how devastating an injury can be to you and your family. No matter what caused your injury, call our personal injury lawyer Fort Myers today for a free consultation at (954) 633-8270. Together, we will fight back to protect your right to compensation. 
Personal Injury Accidents That Result in Death
Tragically, the negligent behavior of others can sometimes result in the death of an innocent victim. When this happens, the State of Florida allows surviving family members to file a wrongful death case on their loved one's behalf. 
In a wrongful death case, family members may be able to recover compensation for:
Funeral and burial costs
Costs of medical treatment prior to their loved one's death
Loss of consortium
Loss of protection
Pain and Suffering And more
If your loved one died as the result of another person's wrongdoing, it can be hard to grapple with. A personal injury lawyer Fort Myers from the Law Offices of Wolf & Pravato can seek wrongful death damages on your behalf while your family takes space to grieve.
Follow Steps When You are in a Personal Injury Accident in Fort Myers

While each case is unique, here are some general steps to consider when you are the victim of a personal injury incident:
Seek medical attention as soon as possible. This will help you diagnose all of your injuries and begin treatment. A doctor can also create a medical record that connects your injuries to the accident. This evidence can come in handy if you decide to bring a case against the parties responsible.

Use caution when communicating with insurance companies. They may use statements you give them against you to reduce or deny your settlement. If you sign off on an initial settlement offer that is low, it may prevent you from securing more compensation should you realize you need it later.

Contact the Law Offices of Wolf & Pravato for a free consultation. We can give you answers on what to do next in your personal injury case. Keep in mind that there are legal deadlines for how long you have to act, so do not delay. 
You can reach the Law Offices of Wolf & Pravato today at (954) 633-8270.
An Important Deadline: Statute of Limitations
Florida has a four-year statute of limitations surrounding personal injury cases. The window begins as soon as the accident occurs. A two-year deadline applies to wrongful death cases. In medical malpractice cases, a two-year deadline applies. With medical malpractice, the clock starts ticking when the injuries were or should have been discovered, but the lawsuit must be filed no more than four years from the date of the malpractice. 
If you do not initiate legal action within the legal time frame, you may lose your right to sue. This can prevent you from recovering fair compensation in a settlement no matter how strong the evidence is against the responsible party.
Our Fort Myers Personal Injury Lawyers are prepared and ready to answer your questions
At Law Offices of Wolf & Pravato, our personal injury lawyers Fort Myers understand you have questions and want answers quickly.
You want to know the worth of your insurance claim and how long it will take to get a fair settlement. 
A Fort Myers personal injury attorney from the Law Offices of Wolf & Pravato can give you straightforward answers and help determine your out-of-pocket expenses, medical payments coverage, property damage, and lost wages. We'll even assist you in completing the necessary paperwork for your case.
Our Best Personal Injury Attorney Fort Myers Is Ready For Legal Representation
If you were injured by a negligent party in Fort Myers, you do not have to go through this traumatic time by yourself. Our Fort Myers personal injury attorneys are here to help you pursue compensation and move forward with your recovery. We want to place your burdens on our shoulders and allow you to focus on recovering from your injuries or grieving the loss of your loved one.
When you hire a Fort Myers Personal Injury Attorneys from the Law Offices of Wolf & Pravato, they will:
Answer your questions, devise a strategy, and discuss possible outcomes in your case

Handle all communications with insurance companies and courts on your behalf. This will ensure that you do not say anything that might jeopardize your case.

Manage legal deadlines and paperwork. One error or a missed deadline could keep you recovering the compensation you need.

Gather and preserve evidence of the responsible party's liability and the extent of your injuries. Our attorneys know what evidence will help prove your case.

Hire accident reconstruction, medical, or vocational experts to produce evidence in your defense, if needed. We regularly work with these experts and will know the right one for your case.

Negotiate with the insurance company for a fair settlement based on our evidence. In many cases, the insurance company will offer you a settlement that is much lower than you are entitled to. We will not stand for this.

Sue the insurance company in court if it is not willing to make a fair settlement 

Keep you updated every step of the way, ensuring you are never left in the dark
You should not be responsible for the cost of injuries caused by a negligent party. Not only can a personal injury action recover compensation for you, but it can also punish negligent parties and help prevent future injury to other innocent people. As Florida residents ourselves, we take pride in helping to make our community a safer place by defending personal injury victims. 
Contact Our Fort Myers Personal Injury Lawyer From The Law Offices of Wolf & Pravato
When you sign on for representation with the Law Offices of Wolf & Pravato, we will immediately take the casework off of your hands so you can spend time with your family and concentrate on your recovery & also help you in your personal injury protection in Fort Myers.
Fort Myers Personal Injury Attorneys Near Me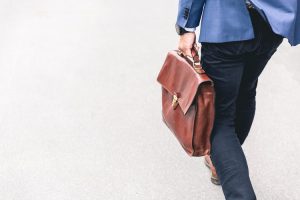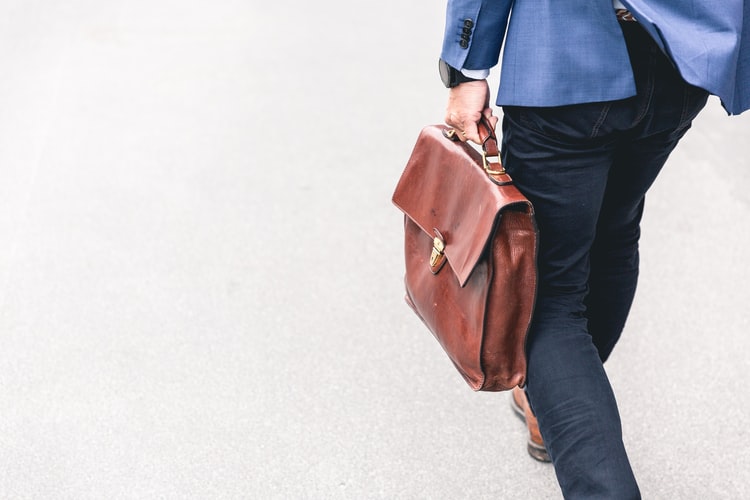 For a free consultation with our Fort Myers injury attorney team, call us now at (954) 633-8270. We can answer your questions and provide guidance on the next steps to take in your case. 
The Law Offices of Wolf & Pravato takes personal injury cases on a contingency-fee-basis. This means that you pay us nothing up-front to secure our representation. Our payment only comes as a percentage of a settlement or awards you may receive in court. If you do not win your case, you do not pay us. There is no risk when working with us. Contact our injury law firm, Fort Myers, today to learn more about how we can help you.
About Fort Myers
Located on the southern banks of the Caloosahatchee River, Fort Myers is the county seat and commercial hub of Lee County, Florida. It was established in 1886 and has grown to a population of over 62,000 residents with a median age of 32.
Fort Myers is the historical and governmental center of Lee County and the gateway to Southwest Florida. Nicknamed, the City of Palms, the area is known for beaches, golfing, shopping, and deep-sea fishing. The downtown waterfront is undergoing a major renovation that will bring new restaurants, nightclubs, apartments, and artistic venues to the city.
The city's warm, subtropical climate, white sand beaches, wildlife refuges, winding waterways, saltwater wetlands, and surrounding islands make it a popular vacation destination. Fort Myers is also the winter home of the Boston Red Sox and Minnesota Twins.
FORT MYERS PERSONAL INJURY FAQs
What are the duties of a Fort Myers personal injury lawyer?
When we represent a personal injury victim in Florida, we take numerous steps on behalf of our client. This includes:
Managing all communication with the insurance company and other involved parties
Protecting their rights
Answering questions and addressing concerns about the process and their case
Identifying the liable party or parties
Gathering evidence to support their claim
Filing their claim
Negotiating with the insurance company representatives
Reaching a fair settlement agreement or considering alternate options
Filing a Fort Myers personal injury lawsuit if necessary
Representing our client's best interests throughout the process
How is personal injury compensation calculated in Fort Myers?
Personal injury compensation is calculated based on your actual expenses and losses. Your attorney will help you collect evidence to document your related medical bills, lost wages, property damage, and other expenses. Then, we can calculate an estimated value for your non-economic damages such as pain and suffering. Combined, the totals for your economic and non-economic losses give you a good idea of a fair settlement value for your case.
How to find a good personal injury lawyer in Fort Myers?
Finding a good personal injury lawyer does not have to be difficult. We recommend asking friends and family for recommendations and reading reviews online. When you find an attorney who is trusted and seems competent, schedule a free case review. There is no obligation to sign up following this meeting, and you can learn a lot about their personality and how they operate.
What to expect when meeting with personal injury lawyers in Fort Myers?
When you first meet with a personal injury lawyer, they will want to discuss the facts of your case so that they can evaluate your options. They will consider the cause of your accident and make a preliminary identification of the liable party. Then, they may review basic facts about your injuries to see if you qualify. You will also have an opportunity to ask questions.
How will a personal injury attorney in Fort Myers get paid?
Personal injury lawyers get paid based on contingency. Accident victims pay nothing upfront or out of pocket. When the attorney reaches a settlement agreement or wins a court award on the client's behalf, they take their fees from the payout before cutting a check for their client for the remainder of their compensation. If the attorney does not recover damages, they do not get paid.
We help the victims of personal injury in the following cities also:
PERSONAL INJURY RESOURCES:

View Larger Map
Law Offices of Wolf & Pravato
1825 Colonial Boulevard, Fort Myers, FL 33907
Phone: 239-337-4357 , Fax: 239-337-4794
FREECASE EVALUATION