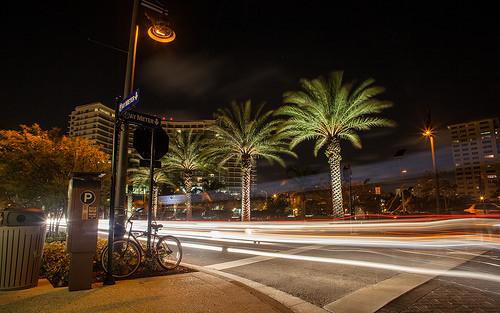 One of the constants in American cities is that the development goes in cycles with new communities rising up and being rebuilt and rebranded. Pompano Beach, Florida, is currently going through one such redevelopment (https://en.wikipedia.org/wiki/Pompano_Beach,_Florida). The location is already listed as one of the top real estate markets in the country, according to such diverse sources like CNN and Money magazine. Although it is a prime location for vacation homes and rental properties, this city of approximately 100,000 located near Fort Lauderdale is revamping its downtown and historic districts as well as its beachfront properties (http://www.citytowninfo.com/places/florida/pompano-beach). The location also boasts some famous residents including multiple Emmy winner Kelsey Grammer, of Cheers and Frasier fame. This city is definitely considered one of the tops in the country when it comes to finding a retirement community that can please almost everyone.
Pompano Beach Personal Injury Lawyers Is Here For Your Negligent Case
With all of the properties and vacation homes in the area, it should come as no surprise that there are a lot of renters in the area. But one of the things that come with the territory of renting is the occasional unscrupulous landlord. These individuals are negligent when it comes to keeping homes and properties safe and secure for their tenants. Landlords can be held responsible for a variety of occurrences on their properties if they have been negligent. If, for instance, a landlord does not maintain and repair stairwells, handrails, or steps, then he can be held responsible if a person falls and is injured. Similarly, a landlord must keep common areas well-lit and secure. If a person is attacked in a communal laundry room or foyer, and the attack is able to occur because the room was not secured or because there were no working lights in the area, then the landlord can be held responsible for not providing a secure environment. If this is the case for you or someone you love, then the Pompano Beach personal injury lawyer at law offices of  Wolf & Pravato's can assist you in getting the compensation that you are owed.
Contact Our Pompano Beach Car Accident Lawyer If You Involved in an Auto Accident
Another area that South Florida has gained a bad reputation for is negligent drivers. This may be because of the high rate of tourists who are desperately looking for their location and not paying attention to the road or it may be the preponderance of senior citizens who continue driving after they should stop. Regardless of the reason, negligent drivers are a serious problem. If you have been injured by someone who has run a red light or struck your vehicle while texting and driving, then you do not have to suffer in silence. It is possible to bring a suit forward to compensate you for damages, medical bills, and even lost wages. The car accident attorney in Pompano Beach at the law offices of Wolf & Pravato are experts in this field and can help you with all aspects of the case.
Contact Our Personal Injury Attorneys in Pompano Beach For Help
In addition to these areas, our attorneys can also help you with other fields of negligence, such as medical malpractice and defective products. If you have been the victim of any of these types of incidents, then you must move quickly to get ahead of the statute of limitations that can significantly constrain your ability to bring forth a lawsuit. Wolf & Pravato can review all the details of your case including medical and police reports to help you get a fuller understanding of the situation. Our  Florida personal injury attorneys can also provide you with a free consultation on your case. You can contact us at 954-633-8270 or at info@wolfandpravato.com. If you are in the Pompano region, you can visit our Fort Lauderdale office at 2101 W. Commercial Boulevard, Suite 1500.
Police Departments Serving Pompano Beach, FL Broward County Sheriff's Office
100 SW 3rd St.
Pompano Beach, FL 33060
Broward County Sheriff
2421 NW 16th St.
Pompano Beach, FL 33069
Lighthouse Point Police Department
3701 NE 22nd Ave.
Lighthouse Point, FL 33064
Hospitals Serving Miami, FL Courthouses Serving Pompano Beach, FL County of Broward: North Regional Courthouse
1600 W Hillsboro Blvd
Deerfield Beach, FL 33442
FREECASE EVALUATION
COMMUNITIES