Personal Injury Attorneys Boca Raton
Palm Beach County is located in Florida just north of Broward County toward the southern tip of the state. It is the largest county east of the Mississippi River with a total area of over 2300 square miles and it has the third largest population of any county in Florida. It is also the richest county in Florida. The second largest city in Palm Beach County (after West Palm Beach) is Boca Raton, with a population of over 84,000 residents. As with many areas of Florida, the over 65 population is higher than other parts of the country with about 1 in 5 of Boca Raton residents being senior citizens. The city is known for its beautiful beaches and upscale golf courses.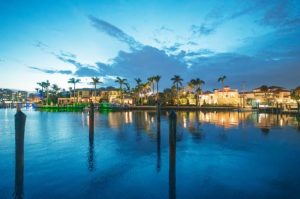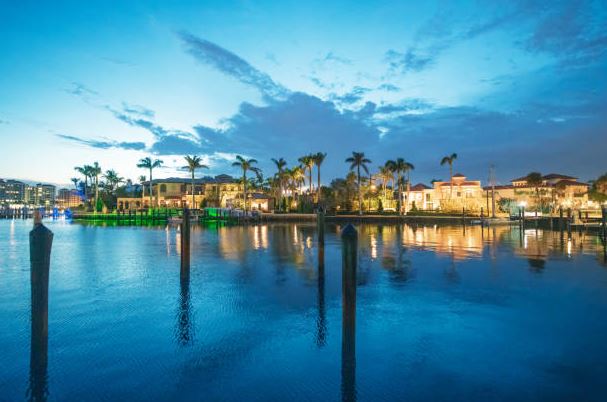 One problem with having such a high population of senior citizens as well as an influx of tourists is that driving can be an issue. If someone has trouble with vision or reaction time, then they can put other's lives at risk with their driving. The same is true with tourists who aren't familiar with roads and streets and may be too busy looking for their destination to see the road in front of them. These drivers can cause severe damage by their actions on the road.
Boca Raton Accident, Work and Personal Injury Lawyer
Please visit our Boca Raton personal injury lawyers
.
Wolf & Pravato has the experience, determination and financial resources to go up against giant insurance companies and win for real people like you. Wherever you are in South Florida, our accident attorney team knows that justice is not automatic and we strive to provide legal support for those seriously injured in an accident, and for families who have lost a loved one in a wrongful death case. For decades, Wolf & Pravato's Boca Raton personal injury lawyers have represented plaintiffs in Boca Raton Florida with accident injury and wrongful death claims. Our Boca Raton personal injury attorneys have earned board certification in litigation and the designation of Lifelong Member of the
Multi-Million Dollar Advocates Forum
, a prestigious honor for trial lawyers who obtain million dollar and multi-million dollar verdicts.
While not all personal injury cases in Boca Raton personal injury lawyers to reach a settlement, you should still exercise your right to seek legal counsel to discuss the case. In complex cases with catastrophic or fatal injuries, having effective legal support is highly recommended and usually required.
A competent personal injury attorney can be your guide to the often frustrating and complex world of personal and fatal accident injury claim litigation . A fair settlement is not always provided in your first offer from the insurance companies – but our attorneys are committed to recovering a fair settlement value for your claim. Whether it results in an out-of-court settlement or a trial, our Boca Raton personal injury lawyers will do what is needed to reassure your family's financial future.
Our Boca Raton Personal Injury Attorneys Can Help

Wolf & Pravato stands out among South Boca Raton Florida accident injury attorneys by offering clients the benefit of their extensive experience and knowledge in a variety of personal injury cases including:
Wrongful Death
Catastrophic Injuries
TBI – Traumatic Brain Injury
Automobile Accidents
Boca Raton Motorcycle Accidents
Pedestrian Accidents
Boating Accidents
School Bus Accidents
Chinese Drywall
Oil Spill Litigation / BP
Defective Products
Commercial Carrier/Truck Accidents
Premises Liability (slip/trip & falls)
Negligence Security
Negligence of Daycare Provider
Animal Attacks
Medical Malpractice
Spray Foam Insulation
Tire Defects
Auto Defects
Aviation Tragedies
Stryker Hip Implant Recall
GranuFlo® Dialysis
If you have suffered a loss from an accident, working with our accident lawyers at Wolf & Pravato can provide many benefits, including:
Extensive experience in personal injury cases: Every lawyer at Wolf & Pravato works exclusively as a plaintiff's lawyer. Our personal injury attorneys have handled complicated, high-stakes accident cases, including wrongful death litigation and cases other injury lawyers have needed help settling due to their complexity.
Commitment to clients: Every case is important and every client is given personal, one-on-one attention. Your lawyer will communicate with you regularly about the progress of your case and will work to help you get justice as quickly and effectively as possible. Our innovative support staff will also be there for you.
Trial Experience: Our accident lawyers will prepare your case as if it were going to trial – even if an out-of-court settlement is expected. Many attorneys are comfortable only settling cases and don't have extensive courtroom experience. Sometimes you need your day in court – and our injury and wrongful death lawyers are skilled at negotiating settlements for our clients. Our attorney team can help you to find expert witnesses, obtain evidence and build a strong case.
A history of success: We have won multi-million dollar verdicts for clients in many different personal injury cases for many different types of accidents. While every case is different, working with a lawyer can give you the best chance of recovering the compensation you deserve.
A contingent fee payment structure: You do not pay legal fees unless you win your case.  One of our lawyers will explain our fee structure at the outset of our representation.
Personal injury claims that are settled with the help of an injury attorney may result in higher values than those settled alone. Our Boca Raton personal injury lawyers are familiar with the insurance industry, how they view accidents and understand how settlements are assessed. This case history and familiarity with the process can help us arrive at a fair settlement for your damages.
The insurance company wants to avoid paying a settlement as much as possible. They are in the business to make money, not pay it to deserving victims and their families. The companies have an extensive legal team to handle these cases – make sure you have comparable legal representation to level the playing field.
Our Personal Injury Attorneys have the tools and resources necessary to give our Boca Raton clients top-notch support. We focus on every aspect of the victim's life to help determine the essential points of a settlement value. While the insurance companies may overlook details such as the emotional burdens you now bear, our attorneys work to make sure you are fairly compensated for these losses.
Boca Raton Accident Victims Have Rights
When you suffer injuries from accidents, the law says that you deserve to be made whole. Making the decision to seek representation from a South Florida personal injury attorney is your first step in getting the justice you deserve.
As an injured plaintiff or family member who has lost a loved one in a wrongful death accident, you have the right to seek compensation for the damages you have suffered. An accident attorney can be your support as you file your claim to recover compensation from the negligent parties.
Establishing a case of negligence after a serious car accident is no simple task. Our well trained accident lawyers extensively research and develop each case so that it has the best possible chance of resulting in a favorable settlement for our clients.
Obtaining medical records, witness testimonials and police reports can be difficult when you are dealing with injury recovery, lost wages, and medical bills. An attorney from our law firm can help shoulder a lot of the load when it comes to building and presenting a strong case for compensation.
Your Family Deserves Justice
Our Boca Raton car accident lawyer team is dedicated to seeking justice for victims of negligence. Whether it is a case of serious injury , permanent disability, or wrongful death, you can count on an injury attorney from Wolf & Pravato to do what's best for you and your family.
The loss of a loved one is difficult enough without having to worry about financial burdens. You are likely to have increasing medical bills, funeral costs, and loss of income when a head of household is killed due to the negligence of another party. Emotional damages are also included in the damages you have suffered – and you deserve compensation for these losses.
We have helped many South Florida Boca Raton residents seek the damages to which they are entitled. The insurance companies typically do not offer victims or surviving family members fair compensation beyond basic medical bills.
If you were injured in South Florida, whether in West Palm Beach or Fort Lauderdale, your accident injury lawyer at Wolf & Pravato can assess the initial settlement offer from the insurance company. He or she can discuss the areas for which you deserve more compensation than what is originally offered. A settlement should address compensation for all damages, which may include:
lost wages, past and present;
current medical bills;
estimated future medical expenses;
long-term or permanent disability;
loss of companionship/emotional support; and
emotional damages (pain and suffering)
The insurance company may push for a quick settlement to avoid paying the full amount to which you are entitled. They hope for a fast resolution out of court to avoid trial, court costs, and paying you a fair settlement. While some lawyers may avoid trial at all costs, the personal injury firm and lawyers of Wolf & Pravato will not back down from a court case if it is necessary to recover fair compensation.
Your Settlement is Your Future

Let a trained, top-notch Boca Raton personal injury lawyer help your family secure your future after a serious accident. The financial losses experienced after severe injuries are easier to calculate than any emotional suffering you may be experiencing – but both are equally important parts of your settlement.
Unfortunately, insurance companies rarely evaluate the full impact a serious injury can have on a life. Permanent disabilities or the loss of a loved one's support and companionship can leave a family suffering both financially and emotionally for months or years. These long-term damages deserve compensation.
Don't let your financial security be put at risk due to the negligence of another. When medical expenses, lost wages, and unwarranted expenses are burdening your family, an attorney can help put your mind at ease. When you have a legal professional on your side you can focus on keeping your life in order as you deal with the serious injuries or the wrongful death of a loved one.
Talk to one of Our Boca Raton Personal Injury Lawyers Before Time Runs Out
Before signing the acceptance agreement for a settlement, let a lawyer review the documents. Finalizing a settlement typically means you waive your right to file additional claims for compensation in the future. If your settlement does not address your current and long-term losses, you may find yourself with unexpected future losses and no recourse to seek further compensation. In South Florida Boca Raton personal injury lawyer, a personal injury attorney at Wolf & Pravato can help you avoid this by seeking a fair settlement from the start.
There's no time to waste when you have suffered losses due to anothers negligence. Florida's statute of limitations only allows for two years from the date of an accident to take legal action. The sooner you begin working with a Florida personal injury lawyer, the sooner you can begin to rebuild your life after a serious accident .
WE WIN CASES!
We offer attorney support to South Florida Boca Raton residents from West Palm Beach to Miami to Fort Myers that have been involved in major and/or minor accidents. If you have questions about your rights as the victim of a negligent act – lawyers from Wolf & Pravato can help you find the answers.


If you or a loved one have been injured due to the negligence of others, it is imperative that you consult professional attorneys to learn about your rights. Wolf & Pravato is here to assist you and apprise you of your options in a lawsuit. You can contact us about a free consultation at 954-633-8270 or at info@wolfandpravato.com. Those in the Palm Beach County area can contact our Boynton Beach office at 1375 Gateway Boulevard or our West Palm Beach office at 2101 Vista Parkway Suite 4500. Police Department Serving Boca Raton, FL Boca Raton Police Department
100 NW Boca Raton Blvd.
Boca Raton, FL 33432
Boca Raton Regional Hospital
800 Meadows Rd.
Boca Raton, FL 33486
West Boca Medical Center
21644 FL-7
Boca Raton, FL 33428
Delray Medical Center
5352 Linton Blvd
Delray Beach, FL 33484
Courthouses Serving Boca Raton, FL
County of Broward: North Regional Courthouse
1600 W Hillsboro Blvd
Deerfield Beach, FL 33442
Circuit Court Clerk
200 W Atlantic Ave
Delray Beach, FL 33444