Birth Injury Lawyer in Florida
Even common birth injuries can cause your child to be permanently disabled. When your newborn's delivery results in Cerebral Palsy Misdiagnosis Lawsuit, a Florida birth injury lawyer from the law offices of Wolf & Pravato can help.
The birth of your child should be one of the most joyful occasions as a parent, but when complications arise and physicians and medical teams mishandle the situation, the child may be injured.
What constitutes a birth injury?
Legally, it is defined as damage sustained during the birthing process. Some reports have noted that as many as 3 in every 100 births may result in trauma.
How does Florida Birth Injury Attorney understand the Types of Birth Injuries?

When trauma occurs, our lawyers will work with you to seek the compensation you'll need for your child. Since different injuries require different treatments, we'll consult specialists and analysts to determine the total costs associated with your child's condition.
Through the years of helping South Florida families dealing with birth trauma, our lawyers have seen many common injuries such as:
Erb's Palsy (can occur if medical mistakes are made during the delivery process, resulting in nerve damage and impaired movement or paralysis of the child's hand, arm, and shoulder);
Brachial plexus palsy injuries including neuropraxia, neuroma, rupture and avulsion (injuries that affect the nerves stretching from the spine to the shoulder, arms and hands);
Brain damage (among the most serious of birthing injuries);
Preeclampsia (high blood pressure in the mother, which can cause bleeding and decrease the blood/oxygen flow to the baby);
Cephalohematoma injury (collection of blood under the periosteum, which covers the skull); and
Shoulder dystocia (the baby's head is delivered but the shoulder becomes stuck in the pubic bone).
Physical injuries that affect the limbs may impair your child's ability to run, play, and grow up normally. The emotional impact of a physical disability is one of the many factors of a settlement that our Florida birth injury lawyers take into consideration when negotiating the value of your case.
Just as serious are the cognitive damages that can result from birth trauma. Lack of oxygen during the birth process can cause severe brain damage, which can result in developmental delays, cognitive impairment, and require your child to receive life-long care.
Disfigurement may also be the result of negligence during an assisted delivery. The use of forceps or vacuum extraction can damage a newborn's skull, scalp or face when these delivery assistance methods are done improperly. While the wounds may heal, some injuries may leave permanent disfigurements that can harm your child emotionally.
Can Common Birth Injuries Affect Your Newborn in Florida?
Advances in modern medical technology have helped improve the labor and delivery process, but it is not without risk. When complications arise, and your physician or medical team doesn't respond properly, your baby can be left with permanent disabilities.
The birthing process can result in serious birth trauma when all of the risks and complications are not properly assessed prior to the event. Your medical team should review the mother's condition prior to birth to determine if special needs will arise during delivery. The newborn's health should be constantly monitored for any issues that need special attention.
What are some common complications that could lead to serious birth injuries?
Improper positioning of the infant in the birth canal
Premature rupture of membranes
Umbilical cord prolapse or compression
It is the responsibility of your medical team to handle complications in an efficient and effective manner. The doctors, nurses, and even the hospital involved in your child's birth all owe a duty of care to you and you're newborn.
When these professionals are negligent in upholding that duty to keep you and your child safe and healthy during the birth, you may be able to seek compensation to cover the expenses associated with your child's injuries.
Why Filing a Florida Birth Trauma Lawsuit is Important to Your Child's Future?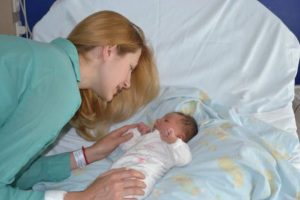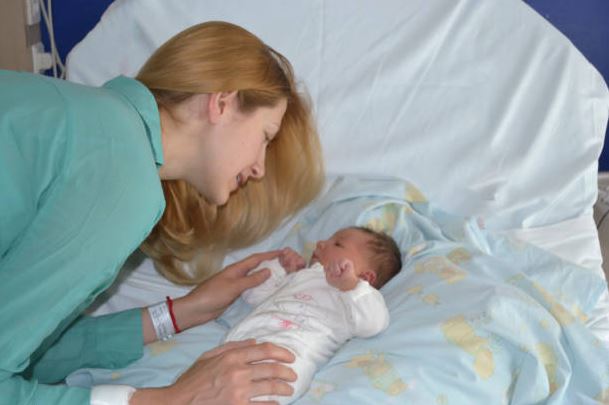 These injuries can leave your child with serious medical complications and life-long disabilities. While some injuries can heal over time, others may leave a child permanently disabled. Whatever the case, your family deserves compensation for the physical and emotional damages you have suffered due to the negligence of a medical professional.
Some injuries may result in severe disabilities that can render a child unable to grow up to hold a job. They may be dependent on caretakers for the rest of their lives – an expense no parent should have to account for after the birth of their child. The settlement you seek in a lawsuit should address these injustices and compensate for them fairly. Recovering proper compensation can help to ensure that your child's unique needs are met. For more information contact our Birth Injury Attorney in Florida.
Seeking a Fair Settlement for a Birth Injury in Florida

The insurance companies are in the business to make money, not pay out fair settlements. When a doctor or hospital is negligent in the care of a mother and her newborn infant during the birth process, accidents can happen. These traumas can result in thousands of dollars in unnecessary medical costs and may lead victims and their families to experience serious financial damages over the course of the child's lifetime.
The birth injury lawyers at Law Offices of Wolf & Pravato can help you review the long-term prognosis for your child's injury. If long-term or permanent disability is expected, make sure you understand your rights for compensation that takes into account current and future damages. When you file a lawsuit, you may seek compensation for:
medical expenses;
future projected medical expenses for your child;
pain and suffering (emotional damages);
your child's future loss of enjoyment of life; and
your child's loss of earning potential.
When an insurance company offers a settlement, they rarely offer the full value of your case. They may pay for initial medical expenses, but neglect to account for the long-term impact a birth injury can have on your child's future and your family's financial security.
Florida Birth Injury lawyers at Law Offices of Wolf & Pravato have handled many cases that may be similar to yours and can use that knowledge to determine a fair settlement for your claim. You are not alone – many Florida families have suffered the traumatic experience of birth trauma and seek justice with the help of our birth injury legal team.
After Birth Injuries Occur, Our Florida Birth Injury Lawyers Can Help
Preparing a birth injury legal case is a daunting task to pursue on your own. You should be focused on attending to the needs of your newborn – not dealing with paperwork and insurance companies. The birth injury lawyers at the Law Offices of Wolf & Pravato are here to take that burden off your shoulders so you can focus on your new family.