Birth Injury Attorneys Miami
Birth injuries are fatal not only for the children but also for the parents. Most importantly, it can leave the life of both mother and child in danger. Usually, such complications occur due to the negligence of a doctor. In that case, lawsuits against doctors with the help of a birth injury lawyers Miami are filed that can even lead to the negligent doctors losing their license. However, the process is not as easy as it seems.
A single lawsuit from birth injury lawyer Miami cannot stop a doctor from practicing. Nevertheless, multiple lawsuits can cause them to lose their license. It means that the law of order is fair, and no doctor loses the work license unless they deserve to.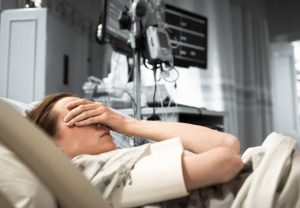 Your lawsuit from birth injury attorney Miami can be a sign to have the doctors' practice examined. If you do so, you could be protecting several mothers and babies from injury by processing your claim.
At Wolf and Pravato, our birth injury attorneys Miami understand the difficulties that your families go through. However, we suggest not giving up on the circumstances and postpone your right to pursue financial compensation for the struggle.
With more than 20 years of experience, our attorneys can handle whatever comes through. Our success rates in saving lives and providing our clients with the settlements they deserve have made a good impact in the legal domain in Miami, Florida. Several of our clients were going through the same situation of dealing with birth injuries as yours. Whether you are from Miami, West Palm Beach, Fort Myers, or Fort Lauderdale, our firm stands with those in need.
Most Common Types of Birth Injuries
Some common birth injuries are as follows:
Brachial plexus palsy is a type of birth injury that occurs due to a wound. The wound impacts the nerve fibers of the baby running from the spine, neck, to the arms. It usually occurs when the infant is pulled out inappropriately from the vaginal canal.
Erb's palsy is a complication of brachial plexus injury in which the brachial plexus nerve is ruptured. The rupture of this crucial nerve can lead to multiple wounds causing partial or complete paralysis and loss of motor functions in the ruptured arm. Corresponding to brachial plexus, Erb's palsy also occurs when the infant is pulled out inappropriately from the vagina.
Cerebral Palsy occurs when a portion of the child's brain is paralyzed. This injury turns the child into being entirely or partially paralyzed for life. The prime cause of cerebral palsy is a brain injury that might occur due to medical malpractice like deprivation of oxygen, forcing the child out of the vaginal canal, dropping a child, or damage by forceps or other instruments.
A cleft lip is a condition that causes a slit in the baby's lips connecting it to their nose. Although this can also be genetic yet most of the time, medical malpractice is the main cause. This includes prescribing a hazardous drug to the mother, failing to treat cleft lip, failing to diagnose cleft lip, or failing to correct it surgically.
Heart Injuries
Every one out of hundred babies in the United States is born with some heart defects. Most of these defects are congenital and can be diagnosed before birth. For instance, an ultrasound can detect congenital heart defect months before the birth of a baby. Having said that, the doctors should be able to diagnose such defects promptly. However, if a doctor misses such an occurrence, they are put under the category of medical malpractice.
In case if the mother and/or the child are not in the position that allows a natural birth, C-section is opted for. Since C-sections are complicated, there are high chances of injuries to the mother or child such as oxygen deprivation, maternal infection, fetal lacerations, improper use of anesthesia to name a few.
While we understand that filing for compensation with Miami Birth Injury Lawyer cannot fill the pain you and your infant go through. However, it can make sure that your baby receives the additional care required for him or her to sustain.
When a Birth Injury Lawsuit Can be Filed?
As mentioned in the examples above, birth injury cases are linked to medical malpractice that can occur anytime. With the help of a birth injury lawyer in Miami, you can file a lawsuit anytime against a nurse, doctor, or another medical professional who is unable to provide the care that your child deserves.
It is pertinent to note that birth injuries are avoidable and these are an indication that a medical professional acted with pure negligence during a child's birth. A birth injury attorney has found that 8 out of every 1000 births inculcate some of the other injuries to the child. Hence, you need to take this into account and fight for your child accompanying a birth injury attorney Miami.
Why Should You Hire a Birth Injury Attorney Miami?
As you are not aware of the legalities involved with medical malpractice, hiring a birth injury lawyer Miami is a wise choice. A birth injury attorney will make sure that your child receives the care it needs. Also, the people involved in harming the life of your child are held responsible for their actions. Furthermore, they also ensure that you recover all the costs from medical bills or lost wages (if applicable) caused due to taking care of your child.
Contact us at The Law Offices of Wolf and Pravato

The first step towards ensuring the safety of your child is to consult a Miami birth injury attorney. With our team of highly efficient and professional birth injury lawyers, we make sure to fight on behalf of your child and fight for the compensation you deserve to put an end to your pain and sufferings, cover your medical bills, and so forth. With countless successful cases in our bucket, we aim to provide you with the best emotional and legal support you need in the tiring times.
Our 20+ years of experience with a renowned team of birth injury lawyers from the Law Offices of Wolf & Pravato say for itself. With us, you can be sure that we possess the required skills to successfully navigate through whatever comes our way. Our personal injury lawyer Miami is well trained with a variety of personal injury cases to protect against injury victims from truck accidents, motorbike accidents, and so forth.
We handle cases all around Florida such as Miami, Fort Lauderdale, Fort Myers, West Palm Beach, Tampa, and Boynton Beach. You can contact us for a free consultation at (833) 704-4878 or you can know more about us here.
Birth Injury FAQs
How do you prove Birth Injury?
The first step to prove the birth injury claim is to show that a professional relationship prevailed between you and the doctor. Next, you are required to prove that you were the patient of the specific medical professional during the time of the incident. This also includes medical records of the mother, pregnancy and delivery reports, reports of the baby, and so forth.
Is it worth getting an Injury Lawyer?
Yes. As you are not aware of the legal proceedings involved in filing a lawsuit against the medical professional, it is always advised to have a Miami birth injury attorney by your side. An injury lawyer brings their expertise to the table that can make it easy for you to get the compensation you deserve.
Can you sue a Hospital for Traumatic Birth?
Although the hospital might not have been directly involved in birth injuries, yet if the responsible medical professional was following actions within the scope of his employment during the birth of the baby, you can hold the hospital accountable for traumatic birth and corresponding damages.
We also help the victims of other practice areas:
Read Our Blogs related to Birth Injury:
Support groups can help you cope with the challenges of raising an infant with birth injuries