Truck Accident Attorney Fort Lauderdale
According to the Insurance Institute for Highway Safety, large trucks often weigh 20 to 30 times as much as the average passenger car. They also have a higher ground clearance, which is why it is common for passenger cars to ride under the trucks during accidents. Every year, thousands of people are killed or sustained serious injuries due to accidents involving commercial truck drivers' poor driving skills; their lack of sleep; failure to yield the right of way to pedestrians, vehicles, and bicyclists; improperly maintained truck and equipment; and violations of relevant vehicle and traffic laws.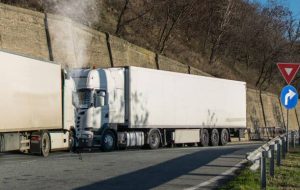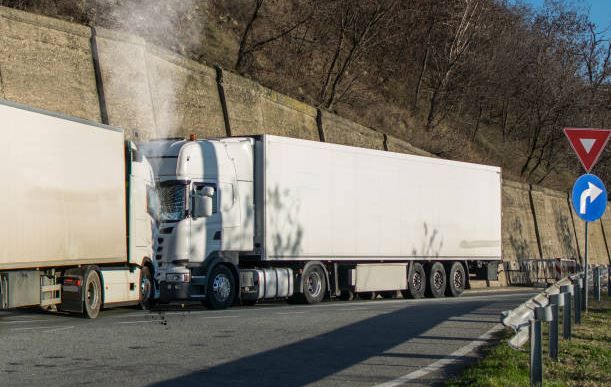 And because of their large size and heavyweight, most trucking accidents usually cause much greater harm than a traffic accident with an average-sized motor vehicle would cause. If you are involved in this type of truck accident contact our truck accident lawyers in Fort Lauderdale for your truck accident settlement.
Recover Your Losses With Our Brilliant Team of Truck Accident Lawyers in Fort Lauderdale
The trucking industry is extremely vital to the U.S. economy. It is the lifeblood of the nation since it gives employment to more than 3.5 million truck drivers. With logistics, construction, and shipping companies owning a major chunk of U.S. trucks, there are large concentrations of large trucks on the highways daily. Unfortunately, 500,000 truck-related accidents take place yearly in the country.
There are no two ways about the fact that truck accidents, especially when a small vehicle is involved, can be merciless. In a matter of a few seconds, you may find yourself struggling with serious injuries and an uncertain financial future. In such times when you are stressed and unable to contemplate, the truck owner will try to reduce their liabilities by hook or crook. Since dealing with such incidents isn't your daily job, you need a truck collision accident lawyer from Fort Lauderdale to assist you through the legal process of the crash.
Wolf & Pravato are leading truck accident lawyers in Fort Lauderdale. We take on the most complicated accident cases to help the accident victims recover their losses. Our focus is always on putting our best efforts into your case to get you done with this ordeal quickly.
If you need help, book a free attorney consultation with us right now at (833) 704-4878. Our Fort Lauderdale truck accident lawyer would love to assist you.
What are the Accident Factors a Truck Accident Lawyer in Fort Lauderdale Deals With?
Fort Lauderdale is one of the most populated cities in Florida. Being the 10th largest city in Florida, it has more than 183,109 residents. Since it is known for its warm weather and lovely beaches, tourists add up to the beauty of the city. However, the busy congestion keeps the roads busy in the peak hours leading to a rise in accidents.
Moreover, Fort Lauderdale is a fast-paced business center. A lot of construction work happens routinely leading to an increased movement of trucks in and around the city. Also, the city is easily accessible from I-95, I-595, the Turnpike, US Highway 1, and  Port Everglades making it more vulnerable to truck accidents. The intersection at A1A and Las Olas Boulevard, and Atlantic Boulevard and U.S. 1. Witness regular serious accidents.
How do Wolf & Pravato Help You as a Truck Collision Accident Lawyer in Fort Lauderdale?
Wolf & Pravato, your Fort Lauderdale semi-truck accident attorneys, are recognized across Florida for their specialized legal services. Here's how we can assist you –
We Settle at Fair Compensation
Be it a party settlement or court settlement, we calculate a fixed recovery amount for your present and future loss. We make winning fair compensation our priority.
We Facilitate Transparency
Once we take over the case, you do not need to participate aggressively in the petty processes. No matter what, we keep you updated with every step though.
We Have a Track Record of Successful Clients
Being in the industry for years, we have experienced diverse cases and bagged a win for even the most complicated cases. Our track record of success speaks for our expertise and experience.
What are the Causes of Truck Accidents?
While there are several causes of a truck accident, the most common ones that often lead towards a serious crash are:
The driver driving in a state of fatigue
The driver forces themselves to drive by taking over-the-counter drugs to stay awake
The driver speeding to meet the conditions
The Driver being unfamiliar with local road dangers
Road construction or maintenance
Truck failing to stop
Sudden shifts from unsecured cargo
Inattentiveness of the driver caused by talking to a passenger
The driver using mobile while driving
What to Do After a Truck Accident in  Fort Lauderdale?
To recover your losses, follow the following steps after being involved in a truck accident –
Ensure you and the other passengers involved in the accident are safe and sound. If not, contact the emergency services and get immediate medical assistance.
Make introductory assessments. Assess whether the truck driver was obeying the rules and state and federal motor carrier safety regulations or not.
Move on to identifying the individuals except for the truck driver that can be responsible for the accident such as truck owner, manufacturer, etc.
Focus on determining a lawsuit's appropriate jurisdiction.
Manage communications with insurance authorities.
Collect evidence, expert testimony, and build a strong case.
You are naturally overwhelmed after the accident. Handover these responsibilities to a dedicated truck accident lawyer in Fort Lauderdale such as Wolf & Pravato.
Who is Responsible for My Truck Accident in Fort Lauderdale?
If the truck driver is held liable for the accident, it is natural to think that they are responsible for the accident. However, that might not be the case. For a commercial truck to keep running on the road and deliver goods timely, a lot of parties are involved. The accident could be the result of any of their mistake.
The transport company
The owner(s) of the tractor and the trailer
The shipper of the cargo
The owner of the cargo
The company that was responsible for the truck's maintenance
The maker of a defective part in the truck
The party in charge of maintaining the road the truck crashed on
The company or contractor who manufactured the road.
The responsible local government authorities for road and infrastructure.
Liability for Truck Accident
Determining liability in a truck accident is not a straightforward task. Even if it looks like one of you is at complete fault, it might not be the case on legal grounds. To know who is liable for the accident, three major questions need to be answered –
By assessing the pieces of evidence, testimonies, and statements of witnesses, the share of negligence is determined.
The risk quotient is determined by finding which party put the opposite party at the passersby at more risk.
The party that caused more physical and mental injuries to the opposite party is held more liable for the accident.
What types of injuries that victims suffer in truck accidents in Fort Lauderdale?

There are many types of injuries that can occur in an accident with a large truck. Some of the more common include:
Whiplash: This type of injury occurs because of a rapid back and forth motion of the head in a collision. Though it usually heals after a few weeks of treatment, it can cause long-lasting pain for some patients.
Traumatic Brain Injuries: This is a major cause of death and disability in the United States and can cause changes in personality and impair the victim's memory and cognitive functions.
Internal Bleeding: This is a symptom of another injury to the internal organs. However, in an accident, severe hemorrhaging can lead to external bleeding, seizures, coma, and, eventually, death.
Broken Bones: Broken bones range in severity and, depending on the type of break, can cause other complications, such as severe bleeding, infection, or uneven bone growth in children.
Knee Injuries: Knee injuries, particularly anterior cruciate ligament (ACL) sprains and tears, can be extremely painful and often require surgery to heal properly.
Spinal Cord Injuries: While some people can live full, productive lives after a spinal cord injury, the majority experience mobility loss and require wheelchairs, walkers, and other assistive devices.
Laws That Could Impact Your Claim
There are two laws that you should be aware of: the statute of limitations and the legal doctrine of comparative fault.
According to Florida statutes, you have two years to recover compensation after an accident. That means if you do not file a claim pursuing damages within two years of the date of your accident, you are generally barred from pursuing any further legal action against the defendant.
Comparative fault is another law you should be aware of. According to this legal doctrine, if you are partially responsible for your accident, any compensation awarded to you will be reduced by the degree to which you are responsible.
Defense lawyers sometimes use this tactic to argue that the plaintiff is more responsible for an accident than they really are. A Fort Lauderdale truck accident attorney can defend you against underhanded tactics like these. Contact the Law Offices of Wolf & Pravato at (954) 633-8270 for a free review of your case.
Trucking Accidents and Driver Error in Fort Lauderdale
There are many ways in which driver error can contribute to trucking accidents. Federal regulations place certain requirements on the number of hours drivers can work. If drivers are overly fatigued, it is possible for them to fall asleep at the wheel or just not pay enough attention to the road.
Additionally, negligent behavior such as reckless driving, speeding, driving under the influence of drugs or alcohol, failure to watch blind spots, or improperly loading the truck can all lead to catastrophic accidents. One negligent practice is de-powering the front brakes of a truck in order to reduce wear and replacement. Such a practice can increase the risk of jackknife accidents. For more help contact our truck accident attorney Fort Lauderdale.
Truck Accidents and Equipment Problems
Equipment issues can include manufacturing mistakes, such as defective tires or brakes, but are commonly caused by failure to properly maintain all equipment. For example, brakes can fail if they are not adjusted properly. Tires can blow out due to wear and lack of replacement. Improper load distribution can cause a truck to roll over.
Federal regulations require that truck drivers and companies keep maintenance records that show that maintenance has been performed according to schedule. Additionally, drivers are required to perform a daily pre-trip inspection to ensure both the tractor and trailer equipment are functioning properly. This includes the brakes and the tires.
Failure to maintain or comply with product recalls can leave a truck driver or trucking company liable if an accident occurs. Additionally, manufacturers or designers may be held liable for any defective equipment that causes an accident. Don't worry about it you need to just contact our semi-truck accident lawyer in Fort Lauderdale.
Call Fort Lauderdale Truck Accident Lawyer For Fair Compensation
What can sometimes happen is that the involved parties (the trucking, hauling, and leasing companies) argue over whose insurance will compensate the victim. For example, the truck company might claim that the accident was caused by defective tires. In turn, the tire company might then say it was the fault of the leasing company because they didn't examine the tires before the truck went out on the road. For more help in your truck accident rights contact our semi-truck accident attorneys in Fort Lauderdale.
Truck Accident Compensation With Fort Lauderdale Truck Accident Lawyer
A grave accident has deadly consequences – you and your family can suffer not just physically but financially and mentally too. To help the victim and their family, the Florida government has given them to right to recover their losses in the form of compensation from the opposing party.
You can demand compensation for the following damages –
Current and future medical bills, including whiplash, surgery, rehabilitative services, medication, and assistive devices.
Lost Wages and reduced earning capacity for the future due to the accident.
Payment to repair or replace your vehicle or its parts damaged in the accident.
Mental pain and suffering you have endured due to the accident.
Damages to punish the negligent party for extreme misconduct and causing loss.
Compensation for your inability to live the normal life you used to have.
What are the recoverable damages after a truck accident in Fort Lauderdale?

To estimate the damages you could recover in a truck accident claim, we would first need to evaluate the details of your case. However, we have worked on cases like yours before, and damages that victims recover in similar cases include:
Medical costs
Past and future wages
Disfigurement or dismemberment
Out-of-pocket expenses
If your loved one did not survive the accident, your family may be able to recover:
Burial and funeral expenses
Loss of consortium
Wages and benefits previously provided by the deceased
Pain and Suffering
Out-of-pocket expenses related to the care of the deceased prior to death
Recovery of Victim With Truck Collision Accident Lawyer in Fort Lauderdale
To recover your compensation, take the following steps –
Most importantly – do not leave the accident site. Be present there and report it.
Get quick medical help.
Exchange basic information with the other party such as contact details, driver's insurance company, and policy information, license number for the driver of the truck.
Check for witnesses that are ready to give a statement in front of the authorities.
Document the accident – take videos and photos of injuries, property damage, weather conditions, and the accident site.
Make every statement wisely. Do not take the blame or blame the other party. Wait until your Fort Lauderdale truck accident lawyer comes.
How to prove who is the responsible party in the Fort Lauderdale truck Accident Case?
Trying to prove exactly who the responsible party is and what actually caused the accident is a lot more involved than the cause/effect of a simple traffic accident. Because of the sheer number of players involved, getting to the root of what exactly went wrong usually requires some industry know-how. At the law offices of Wolf and Pravato, our Fort Lauderdale truck accident lawyers have handled numerous truck accidents and understand the usual reasons for trucking accidents. Our truck accident lawyers Fort Lauderdale are also familiar with the convoluted relationships among the persons and entities linked to the truck, the trailer, and the load. This knowledge helps us to determine whether you have a valid claim and how best to present your case.
Our Fort Lauderdale semi-truck accident lawyer has access to numerous expert accountants and financial analysts who have worked with us on winning cases to accurately assess what these losses should be for the remainder of a victim's life in order to obtain fair resolutions for injury victims.
Contact our Truck Accident Lawyer Fort Lauderdale For More Help In Your Case
The Florida truck Accident Attorneys at the law office of Wolf and Pravato advocate for our clients' full financial recovery through detailed, meticulous preparation for trial. If you have been injured contact us immediately and we'll answer all of your questions, explain your rights and if we take on your case, we will help you achieve justice. Justice is not automatic; our Fort Lauderdale personal injury attorneys will fight for you.
A Fort Lauderdale truck accident attorney can protect your rights after an accident and pursue compensation to the fullest extent of your injuries. For a free review of your claim, contact the Law Offices of Wolf & Pravato today at (954) 633-8270.
Truck Accident Attorney Fort Lauderdale FAQs

Is it worth getting a Fort Lauderdale truck accident lawyer for a truck accident?
Yes, getting a truck accident lawyer in Fort Lauderdale is absolutely worth it. You probably do not have relevant knowledge about legal processes and regulations. The opposite party or the insurance party can take advantage of your unawareness. Moreover, most truck collision accident lawyers in Fort Lauderdale work on a contingency basis.
How common are truck accidents in Fort Lauderdale?
To say that truck accident is common is an understatement. 79% of all fatal crashes in the USA involved a truck. They account for 5,000 deaths in a year.
What happens after a truck accident?
If the truck accident is serious, the police come to the site. They take the accident into their reports and enquire about the parties involved in the accident and the people who witnessed it. If any one of the parties is injured, emergency medical assistance comes to the accident site.
To deal with the processes, get in touch with your Fort Lauderdale truck accident lawyer as soon as possible.
What trucking company has the most accidents?
The company with the most trucking accident is UPS – United Parcel Service. It is one of the largest shipping couriers in the world. By February 2021, it had reported 2,632 crashes, with 950 injuries and 56 deaths.
When should you contact a lawyer after a truck accident?
If the accident is fatal and has caused you significant injury, call your Fort Lauderdale semi-Truck accident attorney right away.
Read our blog related to the truck accident: