Bike & Bicycle Accident Lawyer Fort Lauderdale
In the State of Florida, a bike is defined as a vehicle and a bike rider is defined as a driver. It is imperative that motorists and bicyclists share the road in an effort to reduce the number of accidents that can occur between bikes and cars. However, motorists may not know or choose to ignore the fact that bicyclists have the same rights to the road as they do. For more information contact our bicycle accident attorney Fort Lauderdale.
Common Causes of Bike Accidents in Fort Lauderdale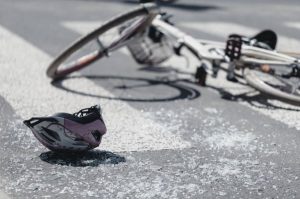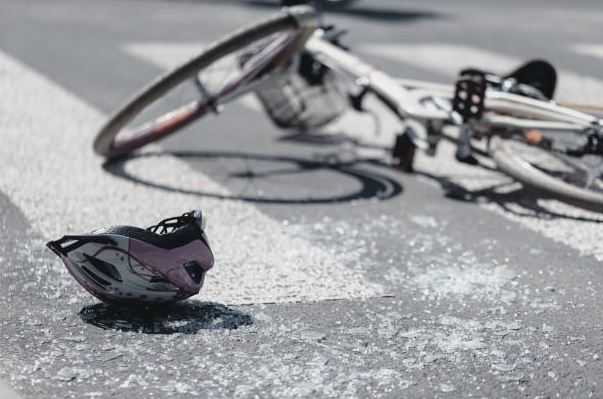 Bicyclists on the roadways often have accidents with motorists. The National Highway Traffic and Safety Administration reports that hundreds of bicyclists are killed each year in traffic accidents in the United States, but the Federal Highway Administration concluded in a literature review that bicycle accidents are underreported and underrepresented. For legal representation contact bike accident attorney Fort Lauderdale.
It is for this reason that we cannot definitively say what kinds of accidents are most common in Fort Lauderdale. The following are some causes of bicycle accidents we have seen and ways you may be able to avoid them in the future by keeping in mind key bicycle safety tips.
Dooring Accidents
Dooring accidents occur when a motorist opens a car door and a bicyclist runs into the door. These accidents typically happen on busy streets with heavy traffic, which forces bicyclists to ride close to parked cars. It is important to note that the responsibility to ensure that no bicyclists (or other vehicles) are coming before opening a car door rests on the driver.
Sideswiping Accidents
When a bicyclist does not have enough room to pass a vehicle, they can be sideswiped by motorists. It is always the responsibility of a driver to ensure that there are no bicyclists near their vehicle as they move through traffic and change lanes.
Rear-End Accidents
Many drivers simply drive too close to bicyclists who are on roadways. These accidents can occur at stop signs or red traffic lights when a motorist is too close to a bicyclist and must stop quickly.
Crossing in Front of a Bicycle
Oftentimes, a motorist will attempt to cross lanes and end up crossing in front of a bicyclist's path at a driveway, alley, or other intersection. In these cases, a bicyclist has already entered an intersection, and the driver of a vehicle does not see the bicyclist and crashes into them.
Human Error
While the above are causes of bicycle accidents, another important factor in many accidents is human error. Some human errors that cause bicycle accidents include the following:
Driving while Distracted
Driving while Drowsy
Speeding
Driving without consideration of weather conditions (driving into the sun, not using headlights in the rain, etc.)
Reckless or Negligent Driving
Failure to follow traffic laws or signals
Almost all accidents involving bicycles involve some form of negligence, which a bicycle accident lawyer Fort Lauderdale can help you determine. All of the above are examples of accidents that occur because either the driver, the bicyclist, or both parties are not paying attention to their surroundings, thus causing an accident.
As U.S. roadways continue to become more and more occupied by bicyclists (the U.S. Census Bureau has reported that biking to work increased over the last decade), it is imperative that everyone that shares the roadways become more vigilant in monitoring their surroundings and paying attention to everyone around them. For more information contact Fort Lauderdale bike accident attorney .
Preventing Bicycle Accidents in Fort Lauderdale
If you are a bicyclist, you can quickly reduce your chance of getting involved in an accident with a motorist by becoming not only more visible but also more noticeable. Make sure to always wear reflectors and lights at all times while riding a bicycle. Using these lights will make you even more noticeable to cars behind you.
Additionally, make sure to wear reflective clothing so that both you and your bicycle are noticeable to motorists. If you are a motorist, make sure to always look for bicyclists on roadways, especially at night.
In many bike accidents, a negligent or inattentive bicycle accident driver is at fault. Collisions between bikes and cars can occur when a driver turns in front of a bike, fails to yield the right of way, fails to stop at a red light or stop sign, pulls into traffic in front of a cyclist, etc. The most common bike accidents are caused when a motorist in a parked car opens the car door in the path of an oncoming bicyclist, when a motorist brushes a bicyclist while passing and when a motorist strikes a bicyclist while turning right. Learn more rights in which auto accident involve bike. Contact our bicycle accident attorneys in Fort Lauderdale for more help.
What Precautions Should I Take to Protect Bicycle Accidents in Fort Lauderdale?
Bicyclists should take precautions in order to protect themselves in the road.
Wear a helmet
Ride in the same direction as traffic
Yield to traffic before entering the road
Obey all traffic signs and signals
Signal turns and lane changes
Make sure you are visible to crossing and turning traffic
Use headlights and rear lights when riding at night
Accidents between negligent drivers and bicyclists can be serious or even fatal. Lawsuits to recover damages involve many of the same issues of a car accident claim. You will need to prove that the motorist was negligent, that the negligence led to your accident and that the accident caused your injuries.
After any type of accident, including one that involves a bicycle, it is important to make sure that the police are called. This will help to preserve official records and to solidify the evidence surrounding the accident. The police will gather information from all witnesses and investigate the cause of the accident. This includes any factors that may have contributed to the accident such as alcohol consumption or distracted driving.
Take Photographs of the Accident Scene
If you are able, take pictures of the accident scene from as many angles as possible. It is important to note the weather conditions at the time the accident occurred as well. Make sure that you get contact information from all of the people who were there and witnessed the accident.  Also take help of our Fort Lauderdale bike accident lawyers.
Seek Medical Assistance for Your Bike Accident Injuries
It is important to get medical care as soon as possible after the injuries occur. Even if you think that you are not injured, chances are you will go home and then discover that you are. It is best to get checked out at the scene in order to help strengthen your legal case if this becomes necessary. Get the help of our bike accident attorney in Fort Lauderdale help.
Fort Lauderdale Bike Accident Attorney Protect Your Rights
With its year-round sunny weather, active downtown, and canals swirling through the city, Fort Lauderdale offers some of the best scenery in America for cycling. The only downside is that many motorists in South Florida do not respect the rights of bicyclists. This lack of care from drivers leads to bicycle accidents in Fort Lauderdale each year that can result in severe bodily injuries. The Bicycle accident attorneys Fort Lauderdale at the law offices of Wolf & Pravato us here to protect your rights.
What do you do After a Bicycle Accident in Fort Lauderdale?
You have rights after a bicycle accident in Fort Lauderdale. Here are the steps you can take to protect them:
Document Everything You Can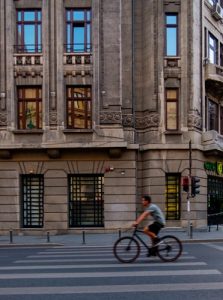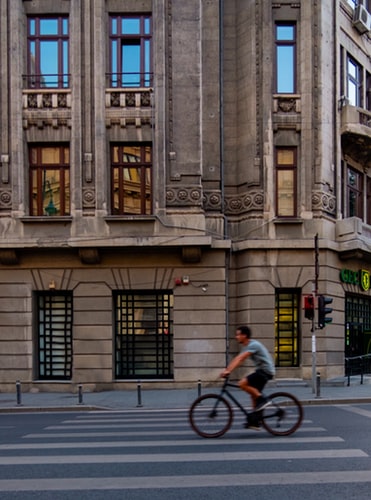 In order to hold the responsible party or parties in your bicycle accident accountable, you may need to produce evidence of their culpability. It is useful to document as much evidence at the scene of the accident as you can.
If it is safe to do so, try to document the scene of the accident and collect the contact information of anyone who witnessed the accident. Photographs of the scene of the incident, the other vehicle or vehicles involved, your injuries, and damage to your bicycle can all be useful to you later on.
It can also be helpful to write down or record your entire recollection of the events of your bicycle accident soon afterward, so you do not lose track of any important details as time passes.
Even if you are unable to obtain substantial evidence in the aftermath of your bicycle accident, a Fort Lauderdale bicycle accident attorney advocating for you may be able to locate witnesses and gather testimony, obtain video footage from local businesses, or hire a traffic accident expert to demonstrate who was at fault.
Get a Medical Exam

Even if you do not think you were severely injured, you should let a doctor examine you after your accident. You could have hidden injuries that you cannot yet see or feel. The sooner you locate any injuries from your bicycle accident, the sooner you can treat them.
By getting a medical exam immediately after your bicycle accident, you can also help document a cause-and-effect link between the accident and your injuries. This evidence can make it easier to prove damages when pursuing the responsible party or parties for bike accident compensation.
Be Careful What You Say to the Insurance Company
It is possible to undermine your rights after a Fort Lauderdale bicycle accident by speaking to the other party's insurance company before you are prepared to do so. Statements you provide to the responsible party's insurance company can be used against you in a settlement negotiation or ruling. While the insurance adjuster may sound friendly, they may also be able to use your remarks against you to reduce or deny your compensation.
If you hire a Fort Lauderdale personal injury lawyer to represent your bicycle accident case, they will be able to handle these communications and negotiations on your behalf.
Seek Legal Advice from a Fort Lauderdale Bicycle Accident Attorney
If you are injured in a bike accident, contact a Fort Lauderdale bicycle accident attorney from the Law Offices of Wolf & Pravato at (954) 633-8270 for help. We will discuss your case with you and help you determine your best course of action moving forward. 
What Can I Do to Help My Bike Accident Claim in Fort Lauderdale?
Accidents between cars and bikes or bicycles can be frightening experiences. However, the actions you take following your accident can make a big difference in the amount you may be able to receive in damages.
Wait for the police. The police can document details regarding your accident in the police report.  Be sure to give the police your side of the story and report all your injuries, even if they are minor. For more help call your Fort Lauderdale bicycle accident attorney.
Seek medical attention. Seeking medical attention will prove that you were injured. Even if you think your injuries aren't serious, it is possible for minor injuries to become worse later. Your medical records will serve as documentation of your injuries.
Get the contact information for the driver and any witnesses. You should get the license plate number, driver's license number, and insurance information for the driver, as well. Don't rely on the police report to have this information.
Preserve evidence. Take photos of your damaged property and do not have it repaired.
Speak with an attorney. A Fort Lauderdale bicycle accident attorney can help you preserve evidence and negotiate with insurance companies.
No not speak with insurance companies without an attorney. Anything you say to an insurance company can be used against you later, so it would be in your best interest to let your attorney communicate with insurance companies for you.
Several Way To Help Your Bicycle Accident Claim
There are several ways in which you can help your case. You should let your bicycle accident attorney in Fort Lauderdale know if you've taken a bicycle safety course, and he or she can relay that fact to the insurance company. You should also discuss how long and how regularly you've been a bike rider. Additionally, you should discuss what type of riding you typically do. Do you often use your bike for commuting to work or school or is it mostly for recreation?
You should also let your bicycle accident attorney in Fort Lauderdale know how familiar you are with the location in which you were injured so that it can be demonstrated that you were likely to know what the traffic patterns would have been like at the time of your accident. Additionally, it can show that any new construction or any kind of road hazard could have disrupted your usual ride.
It is important to be honest about any past traffic violations you have, whether on a bike or in a car. Your bicycle accident attorney Fort Lauderdale can advise you on how to proceed if you have been ticketed in the past.
What Compensation Available in a Bicycle Accident Claim?
If you are involved in a bicycle-car accident, legal ramifications are dependent upon who is at fault for the accident. If the person driving the car is found to be at fault, they will be responsible for paying the damages to the bicyclist. This may include the lost time from work, hospital bills, and pain and suffering.
If it is determined that the bicyclist was to blame for the bike accident, either partly or entirely, the bicyclist may not be entitled to any compensation. Each accident is different and needs to be looked at very closely. This is why obtaining a Fort Lauderdale bicycle accident attorney is important. 
There are a number of different factors that may cause a bike accident to occur. A pothole could eject the bicyclist from their seat. Biking on a road that does not have a bike path may lead to a collision. A driver may open their door and a bicyclist could hit it. With proper care and attention, many bike accidents could be prevented. 
Simple negligence may result in an accident. Texting while driving is a form of negligence that may cause an accident between a vehicle and a bicyclist. When there is negligence involved in the bicycle accident, litigation may be necessary. If the cyclist was injured as a result of the accident, a personal injury claim against the other party may be necessary. 
Contact Experienced Fort Lauderdale Bicycle Accident Attorneys
In order to remain safe on the road, both cars and bikes need to obey all traffic laws. Cars have more protection than bikes in the event of a crash. Florida Bicycle accidents are becoming common in Florida. The Florida personal injury attorneys from the law office of Wolf & Pravato will work diligently in order to determine what caused your bike accident. We will look into the Florida laws pertaining to bicycle riders as well as roadway design, bike design or manufacturing issues that may have contributed to or caused your accident.
Take Help of Our Bike Accident Lawyer Fort Lauderdale
At the Law Offices of Wolf & Pravato, we help bicycle accident victims in Fort Lauderdale take on the parties responsible for their injuries and losses. Our services let you concentrate on healing while we gather evidence and pursue a settlement on your behalf.
Accidents between bikes and cars can result in complex legal issues, particularly if the accident is a hit and run. An attorney from the law office of Wolf & Pravato can offer legal advice, negotiate with insurance companies, and represent you in your personal injury claim.
If you were injured in Fort Lauderdale visit our bicycle accident page or call the Fort Lauderdale personal injury attorneys at the law offices of Wolf & Pravato at 1-954-633-8270 Justice is not automatic; we will fight for you.
We help the victims of other practice areas:
Read our related to bicycle accident:
Bicycle Accident Lawyer Fort Lauderdale FAQs

Riding your bicycle may put you in a vulnerable position on the road. If a car or truck strikes you, your injuries may be serious or life-threatening. Cyclists may suffer traumatic brain injuries (TBIs), broken collar bones, and other types of injuries in a crash.
If you can prove that a driver's negligence caused your bicycle accident, you may be able to file a personal injury insurance claim or lawsuit against them. The potentially recoverable damages in this type of case may include:
The costs of your current and future accident-related medical bills
Lost pay you for any wages, salary, or benefits you missed while receiving care for your injuries
Property damage
Pain and suffering
You do not need to fight for compensation on your own. A bicycle accident lawyer Fort Lauderdale may be able to help you with filing and understanding your claim.
Many personal injury lawyers operate on a contingency-fee-basis. In this type of arrangement, clients do not pay their lawyer upfront or hourly. Instead, the lawyer's attorney fees come as a percentage of the client's settlement offer or court award, if and when they win their case. If the client does not win their case, they are not obligated to pay attorney fees.
How Can a Bicycle Accident Lawyer Help Me in Fort Lauderdale?
A bicycle accident attorney Fort Lauderdale may be able to help you in a number of ways. Their services may include:
Providing legal guidance throughout the process of filing your claim
Communicating with the other parties in your case for your
Gathering the necessary evidence to build your claim
Filing a claim can be taxing, but having a lawyer's help may ease this burden so you can focus on your recovery process.
When Do I Report a Bicycle Accident Injury in Fort Lauderdale?
Florida requires that any accident involving injuries, death, or over $500 of property damage be reported immediately to the police. You are also required to file a crash report with the Florida Department of Motor Vehicles no later than 10 days after an accident.
The police or crash report from your accident may be an important piece of evidence in your personal injury case.
How Long Will My Bicycle Accident Case Take to Be Resolved?
Many factors can affect how long it will take for your claim to be resolved, such as:
How long it takes to collect evidence in your defense
How long it takes you to calculate the value of your damages
How long it takes you to reach a fair settlement
If you must take your case to trial
A bicycle accident lawyer Fort Lauderdale can help you understand the possible wait time for each step during your case.
What if My Bicycle Accident Injury Was My Fault?
Laws for bicycle accidents in Florida that involve motor vehicles are governed by car accident laws. Florida has a no-fault insurance law, according to Florida Statutes § 627.7407.
This law means that you may be able to receive coverage from your own no-fault insurance policy after a bicycle accident, even if the accident was your fault. There may be some exceptions. You may wish to consult a bicycle accident lawyer for more information about your options.
How Common Is it to Be Seriously Injured in a Bicycle Accident?
In 2015, the Centers for Disease Control and Prevention (CDC) reported that nearly 467,000 people in the U.S. were injured in bicycle accidents, and over 1,000 people were killed.
Bicycle riders may experience serious injuries when struck by a vehicle or when hitting the ground in an accident. These injuries may include broken bones, brain injuries, road rash, internal injuries, and ligament damage.
Contact the Law Offices of Wolf & Pravato for Help with a Bicycle Accident Claim
Bicycle accident injuries can lead to costly medical bills, time off work, and other effects on your life. Filing a bicycle accident claim may allow you to recoup what you lost financially from the accident.
A bicycle accident attorney from the Law Offices of Wolf & Pravato may be able to help you navigate the process of filing a claim. We are home to a number of lawyers who understand Florida's bicycle accident laws and may be able to help you by:
Managing all deadlines, communications, and paperwork in your case
Helping you estimate the value of your damages
Negotiating for a settlement or taking your case to trial
At the Law Offices of Wolf & Pravato, our priorities include prompt and honest communication with our clients. If we work together, you can expect answers, legal advice, and updates from our caring and attentive legal staff. We treat our clients like family and work hard to give attorneys a good name.
For a free, no-obligation case review with a member of our team, call the Law Offices of Wolf & Pravato today at (954) 633-8270. We represent bicycle accident victims across South Florida, and our firm operates on a contingency-fee-basis with no upfront payments required.