Fort Myers Car Accident Lawyers
NO FEES UNLESS WE WIN
Fill out the form below to submit your inquiry

Car Crash & Accident Attorney In Fort Myers
The Law Offices of Wolf & Pravato in Fort Myers can assist you in your auto injury claim. If you were injured in a car accident due to the negligence of the other driver, you may be eligible for damages. Our Fort Myers car accident lawyer can help in your auto or car accident claim.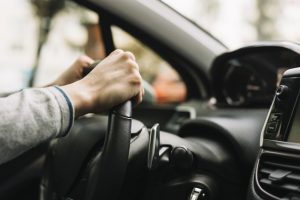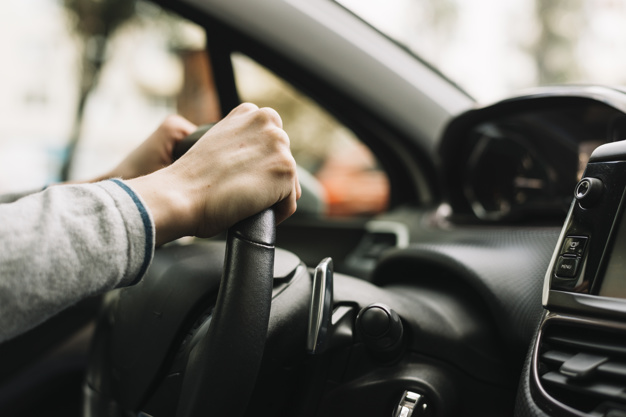 If you or someone you love has recently suffered injuries in a car accident in Fort Myers, you may be eligible for compensation. However, this money can be difficult to collect for a number of reasons, starting with the fact that insurance companies can be difficult to work with after an accident. A Fort Myers car accident lawyer, Fort Myers car accident attorney and other professionals from the Law Offices of Wolf & Pravato will take on the insurance companies on your behalf and help you fight for the full and fair compensation you deserve.
Contact The Law Offices Of Wolf & Pravato For Legal Help
At the Law Offices of Wolf & Pravato, our firm gives a good name. We do it by always putting the needs of our clients first. That means prioritizing honesty, transparency, and constant communication. We will take the time to understand your needs and concerns, as well as the unique features of your case. We will make sure you understand every option available to you before moving forward. If you have questions or concerns, or want to talk about your case, our staff is always here and always eager to hear from you.
We offer a free, no-obligation case evaluation and never charge a fee until you get paid. To speak with a Fort Myers car accident Lawyer, or member of our team today, call us at (954) 633-8270.
Car Accidents in Fort Myers
A growing population and a limited road system contribute to a high number of car accidents every year in Fort Myers and Southwest Florida. In 2018, the Florida Highway Safety and Motor Vehicles "crash dashboard" reported 7,481 injuries in Lee County and 97 fatalities. Many of these accidents involve severe bodily injuries and major property damage. The Fort Myers car accident attorneys at the Law Offices of Wolf & Pravato have a long track record of fighting for the rights of accident victims, taking on the insurance companies, and making sure our clients recover the compensation they deserve.
No matter how your accident occurred, we want to hear from you, and we are eager to evaluate your case and determine how we can help. We have won compensation for victims of many types of accidents, including:
Most, but not all, rear-end collisions are the fault of the driver in the back. They happen because the at-fault driver was following too closely, was not paying attention to the road, or was impaired or distracted and thus had compromised reaction speed.
Head-on collisions tend to produce the worst injuries and most substantial property damage of any type of car accident. They occur when a driver veers over the centerline or enters a road heading the wrong direction, often because of intoxication, distraction, or drowsiness.
Side-impact collisions usually occur at intersections, typically because one driver ignored, disregarded, or failed to see a stop sign, red light, yield sign, or other traffic control device.
The legal limit in Florida is 0.08, but a driver can be charged with DUI anytime a law enforcement officer believes that alcohol or drug intoxication has impaired their driving. If the driver who caused your accident was under the influence of drugs or alcohol, we will use that fact to hold them accountable.
Distracted Driving Accidents
Distracted driving often involves cell phones, but it occurs anytime a motorist focuses on something other than their driving. If necessary, we will review cell phone records and other evidence to show that the driver who hit you was distracted.
Do not avoid calling a Fort Myers car accident Lawyer, Fort Myers car accident attorney or other professional because you believe you were partly at fault for your car accident in Fort Myers. Under Florida statute §768.81, a driver in an accident can still recover compensation even if they were partly at fault, and the amount they can receive depends on their share of accident negligence, fault compared to that of the other driver.
At the Law Offices of Wolf & Pravato, we will work to minimize your share of fault and maximize the compensation you can recover. To learn more, and to set up a free case evaluation with a member of our team, call us at (954) 633-8270.
The Statute of Limitations
The statute of limitations on filing a car accident injury lawsuit per Florida statute §95.11 is typically four years but can vary based on unique circumstances, so speak with a lawyer as soon as possible after your crash. We can file a quick lawsuit, if necessary, to avoid the statute expiring.
If You Have Been Injured by a Negligent Driver in Fort Myers
The law requires drivers to exercise reasonable caution when operating motor vehicles. In order the prove negligence in an automobile accident claim you must be able to show that the driver of the other car was not reasonably careful, and that his or her carelessness led to the accident that caused your injuries. Negligence behind the wheel can include, but is not limited to:
Driving under the influence of drugs and/or alcohol
Violating the right-of-way of other drivers or pedestrians
Driving on the wrong side of the road
Driving while distracted or tired
Speeding
A Fort Myers personal injury attorney from the law offices of Wolf & Pravato can help prove negligence in your case and get you the compensation you deserve.
Your Fort Myers Car Accident Injury Compensation
The Law Offices of Wolf & Pravato will help you fight for a car accident settlement that may include compensation for:
Current and future medical expenses

Lost wages

Reduced earning capacity

Property damage (including replacement of your vehicle)

Pain and suffering and inconvenience

Loss of enjoyment of life

Emotional distress

And more if you qualify
Don't Settle with a Insurance Company Take Help of Fort Myers Auto Accident Attorney
When filing car accidents claims, you will more than likely need to deal with insurance companies. This can be extremely confusing when you're not familiar with the terms they use or with the value of your case. It is in your best interest to work with a competent accident attorney from the law office of Wolf & Pravato in order to preserve your rights and ensure that you aren't taken advantage of by insurance companies.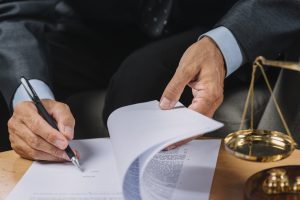 If you were injured in a car accident, it is important to gather as many facts as possible that can help you in your personal injury claim. Car accidents can result in serious or even catastrophic injuries, leaving you unable to work or provide for your family. An attorney can help in gathering police reports, traffic tickets, photos of the accident scene, names and contact information of witnesses, medical records and bills, photos of your car crash injuries, wage stubs to show that you weren't able to work due to your injuries and any other documentation relevant to your claim in order to prove negligence and get you the compensation you deserve.
Let Our Fort Myers Car Accident Lawyers Help
The Law Offices Of Wolf & Pravato may be able to help you recover damages for medical expenses, lost wages, repair fees, etc. If you have been injured in a car accident, contact a Florida car accident lawyer from Wolf & Pravato at 1-954-633-8270. Justice is not automatic; we will fight for you.
We help the victims of other practice areas:
Dawn Thomas
---
"I would highly recommend Wolf & Pravato. The whole team was highly professional and helpful. They kept me informed ever step of the way. That actually make you realize you are not just a number but a member of their family that they care what happens with your case. Thank You Richard Pravato and Betsy for all you have done to make this as painless as possible".
Dawn Thomas, Personal Injury Victim
Katherine K.
"Words cannot begin to explain the gratitude I have for Vincent and Richard Provato and their staff. I have taken a long and hard two year journey through recovering from my accident and they were there with me and for me every step of the way. If you can put your faith in anything, put it in this, that this firm did their job and never had me question their ability to do so once. "
Katherine K., Personal Injury Victim
Tony Martorano, victim of a car accident
"The $1 million helped me pay my
medical bills and my UM coverage…"
Tony Martorano, victim of a car accident
Joan and Gordon Bedall
"The Wolf and Pravato Law firm really went to bat for my wife, who was in a horrible auto crash. Having someone on your side who truly cares about your well being the future good health is worth all the money in the world! "
Joan Bedall, victim of a car accident
Car Accident Lawyer: Fort Myers