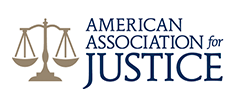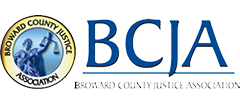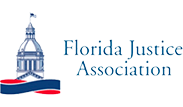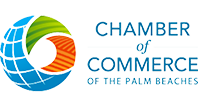 MULTI MILLION DOLLAR
TRIAL VERDICTS
FUNERAL NEGLIGENCE
$3.5 Million
When Ronda Mitchell's mother died in 2014, the West Palm Beach woman struggled with getting over the loss of her best friend. Belle Glade funeral home Taylor, Smi…
AUTO ACCIDENT
$3.85 Million Settlement
$3.85 Million Settlement. A truck rolled over after making a reckless turn on a busy Fort Lauderdale street, causing severe injuries to our client. Don't settle for less.
FUNERAL NEGLIGENCE
$500,000
There is little in life more devastating than losing a child. It goes without saying that the last thing grieving parents should have to deal with is a funeral home operating with…
TRIP & FALL RECOVERY
$300,000
We obtained a great recovery of $300,000 for our client. We fight and win cases that other law firms can't or won't take on. Our client tripped and fe…
MOTORCYCLE ACCIDENT
$1.5 Million
Mr. Rivera was 33 years old and was riding his motorcycle Eastbound on Atlantic Avenue in Margate, Florida. He was in the left hand lane, traveling just under the speed limit at 4…
PREMISES LIABILITY
$500,000 Recovery
While using a BBQ at his rental community it exploded. Our client was burned and luckily had a marvelous physical recovery.
WRONGFUL DEATH
$1 Million
Thomas Joseph Heike lived a full life before it was cut short by a fall down a defective stairwell, where he suffered fatal traumatic injuries to his head and cervical spine. He w…
CHINESE DRYWALL
$800 MILLION
After 18 months of more than 50 worldwide negotiations in New Orleans, New York, Philadelphia and Miami, as well as Frankfurt, Germany, the Honorable Judge Eldon E. Fallon of the …
TRUCK ACCIDENT
$765,000
In August, 2015, Jane D., was on vacation in Iowa.  As she was slowing to make a right hand turn, a large construction truck struck her from behind.  The damage to Jane's vehicle …
Do you think you have a Florida Personal Injury case?
DEDICATED PERSONAL INJURY LAWYERS IN SOUTH FLORIDA

20 YRS OF EXPERIENCE
AWARDS & DESIGNATIONS
Wolf & Pravato is Board Certified in Civil Litigation and has earned the designation of Lifelong Member of the Million Dollar Advocates Forum, reserved for trial attorneys who have won multi-million dollar trial verdicts.
FLORIDA COMMUNITIES WE SERVE

2018 SUCCESS
FREE

CASE EVALUATION

Fill out the form below to submit your inquiry


[contact-form-7 id="16606″ title="Home – CASE EVALUATION"]
OUR COMMUNITY INVOLVEMENT
Home