FORT LAUDERDALE MEDICAL MALPRACTICE ATTORNEY
NO FEES UNLESS WE WIN
Fill out the form below to submit your inquiry

Medical Malpractice Lawyer in Fort Lauderdale, Florida

Medical malpractice generally refers to a medical professional's failure or delay in properly diagnosing a patient. A patient may be eligible for compensation if the misdiagnosis has resulted in injury or a further, unnecessary progression of the disease.
Misdiagnosis claims are governed by medical malpractice negligence and medical malpractice laws. In order to prove liability, it must be proven that the medical professional owed a duty of care to the patient, that he or she breached that duty and that the breach was the actual cause of the injuries. For more information contact Fort Lauderdale medical malpractice lawyer.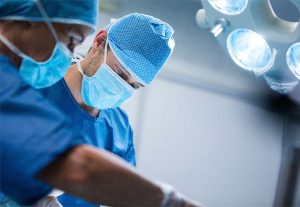 It is important to note that failure to diagnose or misdiagnosis are not evidence of medical malpractice negligence on their own. Even doctors exercising reasonable care can make diagnostic errors. You will need to prove whether or not your doctor acted competently, which will involve investigating what your doctor did or did not do to arrive at your diagnosis. This may include hiring an expert medical witness in order to prove that your doctor did not take the same steps that a reasonable practitioner would have. Contact our expert medical malpractice attorney in Fort Lauderdale.
How Can I Prove Medical Malpractice in Fort Lauderdale?
Basically, in order to prevail in your misdiagnosis medical malpractice claim, you will need to show that a doctor-patient relationship existed between you and your practitioner, the your doctor did not provide treatment in a reasonably skillful and competent manner and that your doctor's negligence caused you injury.
Mistakes in diagnosis or treatment:
Typically, an incorrect diagnosis is due to one of the following:
Misdiagnosis – When a doctor diagnoses the wrong illness.
Failure to diagnose – When a doctor does not diagnose an illness or disease when one exists.
Delayed diagnosis – A doctor eventually makes the correct diagnosis, but only after significant delay. Late diagnosis is one of the more common types of diagnosis error.
Failure to recognize complications – A doctor makes the right diagnosis, but does not identify complications or factors which could change or aggravate the condition.
Failure to diagnose a related disease – A doctor correctly diagnoses one condition, but fails to diagnose a related condition.
Failure to diagnose an unrelated disease – The doctor correctly diagnoses one condition, but fails to diagnose a completely unrelated second condition.
It is also possible that a doctor can misdiagnose a patient due to faulty diagnostic equipment or other human error, such as a lab tech mixing up samples or any other specialist or technician missing something on an x-ray or pathology slide. If this is the case, there may be several parties that are liable for your injury. It is also possible to be misdiagnosed in an emergency room due to the volume of patients requiring care.
How to Keep Your Medical Practice Case Strong
You've trusted your doctor to take good care of you. You certainly didn't expect your doctor to cause you harm, or make your existing injuries or illnesses worse. But yet, he/she did. You want to hold the doctor accountable for the pain and suffering he/she caused you and are considering filing a medical malpractice lawsuit also contact Fort Lauderdale medical malpractice lawyers for legal help.  Prepare to make a strong malpractice case – but first, learn the most common types of defense used in medical malpractice cases.
Medical Malpractice Standard Negligence Defenses in Fort Lauderdale
Because medical malpractice falls under the umbrella of negligence, many of the defenses used against general medical malpractice negligence claims are also used against medical malpractice claims. The doctor's medical negligence lawyers will try to disprove the negligence by saying the care received by the patient was in line with the standards upheld in the medical profession, or that the patient's injuries weren't the result of a medical error.
Contributory Negligence in Medical Malpractice
If a medical professional can prove that your injury was caused by a negligent act on your part, the medical professional may have a valid defense against a malpractice claim. For example, this could include things like missing scheduled appointments, refusing to take certain tests or not showing up for the tests, not following doctor's instructions for lifestyles changes (dietary, activity restrictions, etc.), or taking medicine that could interfere with treatment or not taking prescribed medication. A breach of informed consent on the patient's behalf is considered patient negligence and can be used as a defense in a malpractice case. Take help from our Fort Lauderdale medical malpractice attorneys in your case.
Respectable Minority Principle
Sometimes medical professionals decide to use a new, less popular, or radical form of treatment in certain cases in order to effectively treat a patient. While the decision to use this treatment places the doctor outside of the medical mainstream, it does not necessarily mean the doctor is at fault. If the doctor can prove that a respectable minority of physicians practice in the standard of question, the physician could have a valid defense to a medical malpractice claim.
This principle could be applied to many clinical situations where there's not an absolute right or wrong form of treatment. Which antibiotic to choose? Which drug to prescribe? Should the patient be admitted now or should the patient be sent home to recover? All of these are situations where one group of physicians may choose one avenue of treatment and care and another group chooses a different way. A physician who is not in the majority doesn't mean the patient has received treatment outside the standard of care.
Good Samaritan Laws
A well-known legal defense used in many states is the "Good Samaritan" law, which protects doctors and other medical professionals who come to the rescue during an emergency situation. The medical professional is protected from civil liability should anything go wrong during the rescue. In this situation, the physician is acting as a Good Samaritan. Depending on state-specific laws, he or she likely would not be held responsible in court.
Statute of Limitations
State laws place time limits on how long you can wait before filing a medical malpractice claim. Some states say that the statute of limitations period begins when the injury is actually discovered, while other states say it starts when the malpractice occurred. It's very important to understand how your state interprets the start of the statute of limitations period because if the medical professional can show that the statute of limitations has expired, the case may be dismissed.
Sudden Emergency
The sudden emergency defense states that a person who is in a sudden or unexpected situation that requires immediate action may not use the same judgment they would if they weren't in that situation.
Additional Resources
Medical malpractice is a very complex and confusing area of the law. If you think you have a medical malpractice claim, and want to understand your legal rights and responsibilities as a patient, you can consult with an experienced Fort Lauderdale medical malpractice attorney at the law offices of Wolf & Pravato. We are happy to provide a free consultation.
What Damages Could I Receive After a Misdiagnosis In Fort Lauderdale?
After a misdiagnosis, you may be eligible for monetary damages in medical malpractice. You could be entitled to reimbursement for medical expenses, treatment, and medications associated with your misdiagnosis. Additionally, you may also be entitled to receive lost wages and other damages that might be related to the misdiagnosis.
Collectible Damages in a Medical Malpractice Lawsuit Case in Fort Lauderdale
Medical malpractice lawsuit cases allow patients injured because of medical negligence the opportunity to recover compensatory damages. The goal of malpractice cases is to allow victims to become financially whole again and to compensate for non-economic damages they've suffered.
A study appearing in the New England Journal of Medicine that examined malpractice cases involving a large liability insurer from 1991 to 2005 found the average settlement to be about $275,000. Settlements can encompass a variety of damages, and consultation with a medical malpractice attorney in Fort Lauderdale can help injured victims evaluate which damages may be recoverable in their particular claim.
Types of Compensatory Damages in Medical Malpractice
There are two main types of damages payable in medical malpractice lawsuit cases: special and general.
Special damages are more easily calculated because they have a clear monetary value: 
medical bills
lost wages
if the victim died, his or her survivors can recover compensation for funeral and burial expenses.
Replacement services are also included under special damages. For example, if a victim is left paralyzed because of the medical malpractice, then replacement services would include someone hired to cook, clean and perform other household chores. This even includes nursing and long-term care services.
If ongoing medical treatment will be needed, patients can claim this in medical malpractice lawsuit cases as well: 
future surgeries;
rehabilitation;
physical therapy; and
other forms of treatment. 
Although the costs of future treatment rely largely on estimation, a Fort Lauderdale medical negligence lawyer can help arrive at this estimation and may call on a medical expert to testify regarding the future care that will be needed.
General Damages in Medical Malpractice lawsuit in Fort Lauderdale
General damages are also available in medical malpractice lawsuit cases. However, they are harder to calculate because they involve emotional damages. For example, the victim's pain, suffering; and loss of enjoyment of life are calculated into this equation.
If a victim suffers mental distress from the doctor's negligence, such as depression, nightmares and extreme anxiety, then these conditions would be factored in as well. An expert witness may be called in to determine how much the victim's damages are worth by looking at his or her age and activity level. For example, someone who is young and held promising job prospects before the incident would likely recover more compensatory damages than an elderly victim or retired person .
Punitive Damages 
In some cases, punitive damages may be awarded. These are not considered compensatory damages, however, because they do not serve to compensate the victim. Instead, they punish the defendant for his or her gross negligence. In a medical malpractice case, punitive damages are used to hold medical professionals accountable for their past negligent actions as well as in the future and hopefully prevent repeat occurrences.
In order to recover punitive damages in a medical malpractice lawsuit case, it must be proven that the medical professional was egregiously negligent or acted intentionally. An example would be a surgeon deliberately leaving a sponge or surgical tool inside a patient in order to necessitate a future surgery. However, this can be extremely difficult to prove.
Take Our Legal Representation in Medical Malpractice Case
These cases can be very difficult to prove. You'll have to demonstrate that the medical professional acted negligently by failing to follow a reasonable standard of care expected of other professionals. The New England Journal of Medicine study mentioned previously also noted that only about one in five cases result in a settlement.
If you are a victim and suffered serious injuries because of a doctor's, surgeon's or other health care professional's negligence, talk to a Fort Lauderdale medical malpractice attorneys at the law offices of Wolf & Pravato in Fort Lauderdale.
Medical Malpractice Negligence in Fort Lauderdale
The Journal of the American Medical Association (JAMA), reports medical negligence is the third leading cause of death in the U.S.—following heart disease and cancer. This is an alarming statistic: In 2012, there were over $3 billion spent in medical malpractice payouts averaging one payout every 43 minutes.
Medical Malpractice Payout
Florida was rated number five out of 50 states for medical malpractice payout in 2012 with recoveries of over $200 million. Becker's Hospital Review statistics for 2012, reported that of the $3.6 billion in medical malpractice payouts nationally for 2012, Florida had $203,671,100 in payouts.
According to Becker's report, most of the medical malpractice cases claims consisted of injuries related to diagnosis, surgery, treatment, obstetrics and medication. Is there anything you can do as a Fort Lauderdale resident to avoid becoming one of these unfortunate statistics?
Be Proactive About Your Medical Care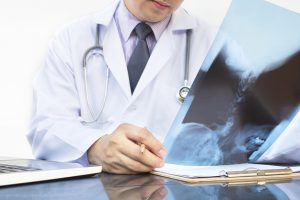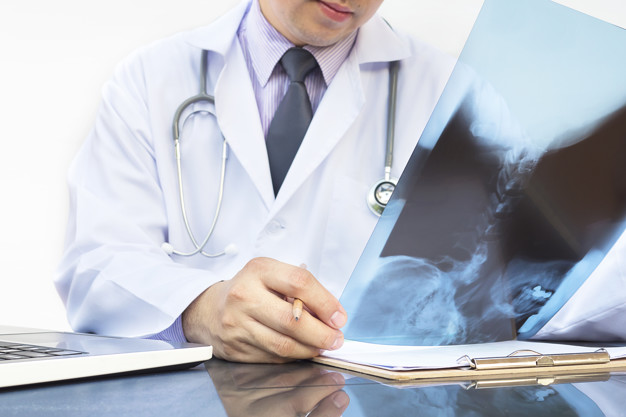 There is. You must become your own health-care advocate and be proactive about your medical care. With the amount of health and medical research available on the Internet there's no reason to go to your health provider unprepared. Document your symptoms and prepare a written list of questions and then demand full and complete answers. Take help of our Fort Lauderdale medical malpractice lawyers.
Sometimes patients are intimidated by the medical system and physicians. Yes, it's important to place a level of trust in your doctor or nurse, but it's also important to listen to your body. Consider bringing a family member or friend with you during visits to health-care providers. Sometimes, they will remember things that you forget or have additional questions that can help provide important information about your diagnosis or patient care. Our Fort Lauderdale personal injury lawyer will provide more information.
Medical Malpractice Claims and Settlements in Fort Lauderdale
In an interview about medical malpractice in Forbes, a medical malpractice attorney in Fort Lauderdale, believed that, "Hospital systems and health-insurance companies significantly impact the quality of medical care that patients receive, and, in my opinion, that impact is not always for the best."
In regard to being your own advocate he stated, "Don't be afraid to get a second opinion! And don't be afraid to find a new doctor if you don't feel that you're receiving proper medical care. Your health is too important to place in the hands of a provider who hasn't earned your confidence, isn't answering questions or isn't giving you—or your condition—adequate time and attention."
Currently, the Fort Lauderdale-based EZ Doctor, as reported in Fort Lauderdale's Sun Sentinel provides patient scheduling and video chats with doctors in order to facilitate better doctor-patient communication so consumers can learn important facts about a doctor, from education and board certifications to medical malpractice claims and settlements.
However, the company sees its potential money-maker in a bigger market: providing detailed physician reports for consumers researching new doctors.
After getting lots of patients asking if particular doctors were good, the co-owner of EZ Doctor, Marsidi realized they couldn't really answer those questions. Marsidi said, "We can buy a Carfax report on any used Honda we're buying, but we can't do that for a doctor."
EZ Doctor setting up a system to gather information about doctors
EZ Doctor began setting up a nationwide system to gather information about doctors from states and courthouses, and collecting patient reviews, to provide a report to consumers .
Their reports include a doctor's education; board certifications; hospital affiliations; average price of a prescription; publication; any disciplinary actions or criminal offenses; medical malpractice claims, dismissals or settlements; and insurance taken. The reports also give a summary of patient reviews and rankings online. The information is updated monthly.
This is a good way for South Florida and Fort Lauderdale residents to be their own patient advocate in medical malpractice.
Contact Our Medical Malpractice Lawyer Fort Lauderdale
The most difficult part of obtaining compensation for your medical malpractice is proving that the physician's misdiagnosis was the actual cause. In this case, you need an experienced medical malpractice attorney in Fort Lauderdale working for you. A medical misdiagnosis can lead to serious injury or wrongful death. The Fort Lauderdale medical malpractice attorneys from the law offices of Wolf & Pravato will investigate your claim, hire expert witnesses if necessary and do what it takes to prove your case. If you have suffered an injury or misdiagnosis – contact the Fort Lauderdale Medical Malpractice Lawyers at  1-954-633-8270.
Read our blog related to medical malpractice:
---
"I would highly recommend Wolf & Pravato. The whole team was highly professional and helpful. They kept me informed ever step of the way. That actually make you realize you are not just a number but a member of their family that they care what happens with your case. Thank You Richard Pravato and Betsy for all you have done to make this as painless as possible".
Dawn Thomas, Personal Injury Victim
"Words cannot begin to explain the gratitude I have for Vincent and Richard Provato and their staff. I have taken a long and hard two year journey through recovering from my accident and they were there with me and for me every step of the way. If you can put your faith in anything, put it in this, that this firm did their job and never had me question their ability to do so once. "
Katherine K., Personal Injury Victim
Tony Martorano, victim of a car accident
"The $1 million helped me pay my
medical bills and my UM coverage…"
Tony Martorano, victim of a car accident
"The Wolf and Pravato Law firm really went to bat for my wife, who was in a horrible auto crash. Having someone on your side who truly cares about your well being the future good health is worth all the money in the world! "
Joan Bedall, victim of a car accident
Fort Lauderdale Medical Malpractice Attorney