Miami Medical Malpractice Attorney
If you or a loved one was injured due to negligent or incompetent medical care, you may have the grounds for a medical malpractice lawsuit to get compensation for your losses. Any type of health care professional and any medical facility may be held liable for medical malpractice. In some cases, more than one party can be found responsible.
In Miami, a medical malpractice claim may arise after you or someone you love was injured due to negligent medical care. Medical professionals have to duty to live up to a reasonable standard of care when treating their patients. Florida has very specific guidelines for handling medical malpractice personal injury claims. Our Miami medical malpractice lawyer can help in your case.
A Miami medical malpractice lawyer at the Law Offices of Wolf & Pravato is here to help you navigate the complexities of Florida law. We offer a free consultation to examine the facts of your situation and help determine an approach to handling your case. Contact us today at (954) 633-8270 today to get started.
Medical Malpractice Damage Caps in Miami
There are two different categories of damages a person can receive in a medical malpractice lawsuit: economic and non-economic.
Economic damages refer to the monetary losses encountered due to your injury. This includes medical expenses, lost wages or lost future earnings.
Non-economic damages are the more subjective losses that are hard to put an exact dollar value on. These types of damages can include pain and suffering, mental anguish, disfigurement or loss of companionship.
The state of Florida places a cap on non-economic damages that can be recovered. In Title XLV Torts Section 766.101, non-economic damages from Florida medical malpractice by a practitioner is limited to $500,000 and damages caused by a non-practitioner are limited to $750,000. In the case of wrongful death or catastrophic injury, damages are limited to $1 million and $1.5 million respectively.
Even though there are limits on the amount victims in Florida can receive for their non-economic damages in a medical malpractice claim, there is no cap on economic damages. Our medical malpractice attorney in Miami at law offices of Wolf & Pravato help the victims of medical malpractice.
Determining if Medical Malpractice Occurred in Miami
According to Florida law, medical malpractice occurs when a healthcare professional acts against the best interests of a patient either by negligence, lack of skill, poor judgment, or other reasons. All healthcare providers are held to a standard of care that must be on par with the performance of other medical professionals in their field. For the caregiver's actions to qualify as medical malpractice, harm must have directly resulted in the patient's condition. 
To prove negligence, these elements must be present:
Duty of Care.

The medical practitioner accepts a high duty of care when taking on a patient's healthcare.

Breach of Care.

There was a violation of the "standard of care", which is the degree of responsibility and caution required of a medical professional who is under a duty of care. It must be proven that a health care provider in a similar circumstance would not have committed the act of medical negligence. 

Causation.

It must be proven that the injury was

directly caused by the actions or omission of actions by the professional. 

Damages.

There must be evidence supporting that the medical negligence in question resulted in substantial losses, including

significant medical expenses, missed time from work or pain and suffering.
How Medical Malpractice Happens in Miami
Medical malpractice can occur by the action or inaction of a healthcare professional that caused harm in the condition of a patient. Examples that may be medical malpractice include:
Making an incorrect diagnosis, failing to diagnose a serious condition, prescribing an inappropriate treatment for the diagnosis, or causing the condition to become worse

Prescribing the wrong medication or wrong dosage of medication

Not considering a patient's medical history or getting informed consent

Making surgical errors, doing unnecessary surgery, operating on the wrong body part, or leaving a foreign object in the body after surgery

Making errors in anesthesia administration (e.g., anesthesia awareness where a patient is awake and can feel the incisions made by the surgeon, or administering too much anesthesia that led to brain damage or death) 

Making laboratory errors or ignoring laboratory results 
To be medical malpractice, the medical professional must have committed an error that another responsible medical professional would not have made under the circumstances. A Miami medical malpractice lawyer at the Law Offices of Wolf & Pravato will help you determine what actions on the part of the medical caregiver resulted in your condition. Call (954) 633-8270 today for a free consultation. 
What Florida Law Requires 
Florida law has certain requirements that must be met in order to bring about a medical malpractice lawsuit. Our medical malpractice attorneys in Miami will work to build a foundation for your claim. One of the services that we provide is collecting evidence on your behalf that can suggest negligence on the part of the healthcare provider. This can include laboratory results, x-rays, photographs documenting apparent injuries, medication scripts, examination results from another doctor, and other relevant information.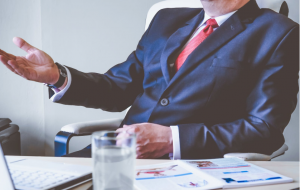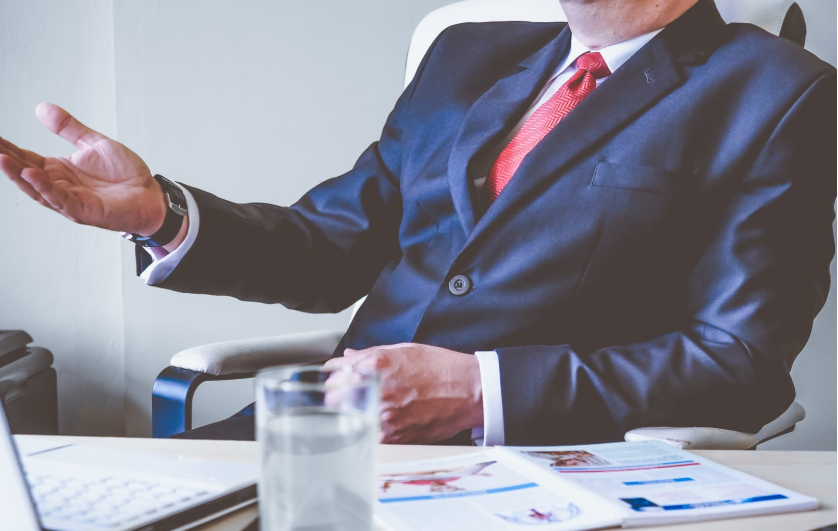 Florida has a statute of limitations of two years beginning from the date that you discovered your instance of medical malpractice. However, based on the special circumstances surrounding your case, this timeline may have different implications. A member of our team can determine what these dates may mean for your claim. 
We want to put our knowledge and resources to work for you. We are eager to hear your story, get to know you, and learn about your expectations so that we can assemble a case against the party responsible for your damages. Our Miami medical malpractice attorney will handle all the negotiations with the accountable party and make sure that all legal paperwork is submitted on time to keep the process on schedule. 
Damages You Can Pursue
There may be many reasons why you or your family is choosing to seek monetary damages. We believe that you should not go into debt for your condition at the hands of a negligent healthcare provider. In your case, possible compensation may cover: 
Past, current, and future medical expenses

The cost of ongoing physical therapy 

Lost wages

Reduced earning capacity 

Pain and suffering

Emotional trauma

Funeral and burial costs
A member of our team can help determine the cost of your damages and work them into your claim. It is worth noting that most medical malpractice cases are settled out of court, however, should we not be able to reach an agreement on an amount, we are ready to represent you before a judge. 
To Prove Negligence Contact The Law Offices of Wolf & Pravato

In order to be successful in your Miami medical malpractice lawsuit, you need to be able to prove medical malpractice negligence that:
The medical professional involved owed a duty of care
The duty of care was breached and the medical professional was negligent
The negligence of that medical professional directly resulted in harm to the victim
That compensable harm occurred
That the victim is entitled to financial and emotional damages
You do not need to face the heavy financial burdens that can accompany a medical malpractice injury. Let our Miami medical malpractice lawyers help you hold the negligent party responsible for his or her actions.
Get Help from a Miami Medical Malpractice Lawyer
If you or a loved one has suffered due to medical malpractice, Our team can pursue compensation on your behalf for the resulting losses. We will take care of the legal side of things while you focus on recovering. For a no-obligation, free consultation, call the Law Offices of Wolf & Pravato today at (954) 633-8270.

For more information regarding your rights in a medical malpractice claim, or if you have been injured or a victim of doctor's negligence in Miami, Call to speak directly with our Miami personal injury lawyer from the law offices of Wolf & Pravato at 1-954-633-8270
We also help the victims of other practice areas and the same practice areas in the following different locations:
Read our blog related to medical malpractice: