Car Accident Attorney Miami
If you were involved in an accident due to the carelessness, recklessness, or negligence of another road user, you might be able to sue for damages. Law Offices of Wolf & Pravato is just a phone call away.
A Car Accident Lawyer Miami from our firm can help you get compensation for damages suffered in your car accident case. We can let you know how we handle car accident cases and what forms of evidence we require. 
Our Car Accident Lawyer Miami can Help After an Accident
A car accident attorney Miami from the Law Offices of Wolf & Pravato can help you navigate the many rules, regulations, and requirements that govern how to handle vehicle accident cases. These include:
Insurance laws

Personal injury litigation laws

S

tatutes of limitations

Evidentiary requirements

Medical evidentiary requirements
Our Car Accident Attorneys Miami Take Cases at no Out-of-Pocket Cost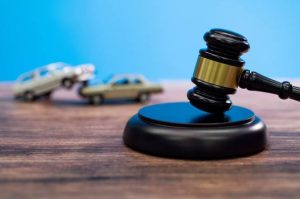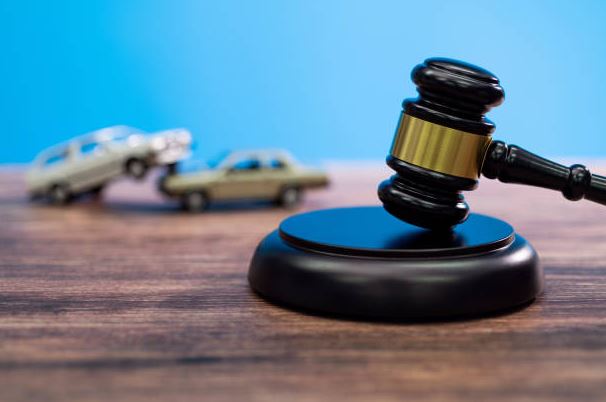 At Law Offices of Wolf & Pravato, our car accident attorney Miami treat our clients like family, and part of that is making sure you do not suffer further after a car accident. That's why we take our personal injury cases on a contingency fee basis, meaning our payment is contingent on us winning your case.
Our personal injury lawyer Miami fees come only from your settlement—never from your pocket. We want our clients to recover both physically and financially.
We handle your entire Miami Car Accident Case
When we take you on as a client, we handle your entire case from start to finish to ensure that we protect your rights from the start. We will do the following to help you after your car accident:
Gather the evidence

Build your case

Negotiate with insurance companies

Seek a settlement

File a lawsuit

Argue for a verdict in your favor at a trial if necessary
We will do what it takes to get you a favorable outcome in your case. We know that the impacts of an accident can be devastating for an individual and their family, so we want to get you a settlement you need to put you in the best position possible.
How does An Auto Accident Attorney Miami Proves Negligence in an Accident Case?
To prove that you can step outside of your insurance coverage in Florida and seek compensation from the other party in your case, we must be able to show their negligence. This includes showing that they were responsible for keeping you safe, but they failed to uphold their responsibility and caused your injuries.
Some examples of negligence include:
Distracted driving, including cell phone usage while driving

Drivers under the influence of drugs

Not taking precautions in a pedestrian area

Not heeding road signs and signals

Driving too fast in inclement weather

Defective tires

, brakes, and airbags
Negligent driving is a leading cause of vehicle accidents in the United States, with driving while distracted being the main offense. Data from the National Highway Traffic Safety Administration (NHTSA) reports that 2,841 people died in distracted driving accidents in 2018. 
If another driver's negligence caused your accident or you suffered injuries in a collision involving multiple vehicles, it will be essential to prove liability. In Florida, the burden of proof falls on the plaintiff or their auto accident lawyer Miami, and it is necessary to have a successful case.
Breaching the Duty of Care
A breach of duty of care can take multiple forms, from a driver simply being unaware that they were endangering others, to recklessness, to intentional misconduct, such as driving aggressively or with malicious intent.
Based on these different breaches and the accident you were involved in, any one of several parties may be at fault for your accident. The examples below will help illustrate how. 
If a driver operates their vehicle while drunk, drowsy, or distracted, or does not have the proper licensing needed to operate a vehicle of a certain type, the driver may be liable for damages and injuries caused by an accident. 

A company might be liable for damages caused by poorly trained or inexperienced drivers if poor hiring and screening practices contributed to an accident.

A service or maintenance team may be liable for accidents caused by vehicle operational failures.

A government office or a local town or municipality might be liable for accidents on roadways under their jurisdiction if damaged roads contributed to an accident.
An auto accident attorney Miami from the Law Offices of Wolf & Pravato can work with you to help determine which parties may be liable for your losses and fight for your compensable damages. 
What damages you may recover after a car accident in Miami?
Vehicle accidents are a serious public health concern that affects us all. Estimates of the economic costs of vehicle accidents vary, but studies suggest that vehicle accidents cause billions of dollars in losses every year in the form of medical treatment costs, lost productivity, lost wages, property damage, litigation costs, law enforcement expenses, and insurance overheads.
If you suffered injuries in a car accident, we can help you recover damages related to your injuries. While the types of damages you are entitled to will vary, depending on your legal case's details, some of the damages victims have recovered in cases like yours include:
Economic Damages
Economic damages have a dollar sign attached. We can prove these losses with receipts and other tangible evidence. These damages include:
Ambulance rides

Hospital stays

Surgical procedures

Doctor's examinations

Medications

Vehicle and property damage

Assistive device costs

In-home care or services
You could also recover compensation for therapies you have to undergo to restore you to your health, such as physical therapy or occupational therapy. If you experience any mental health issues, such as post-traumatic stress disorder (PTSD), you may also be able to recover the costs of counseling.
Other economic damages include wages that you have missed because of your injuries.
Non-economic Damages
The losses from a car accident can go far beyond the financial realm, and the emotional turmoil that inevitably follows an accident can be hard to quantify. These non-economic damages include compensation for losses such as:
Loss of quality of life

Disfigurement

Amputation

Emotional Trauma
We cannot prove your non-economic damages with bills and other records of tangible losses. Instead, we will have to show the ways the accident has affected your life. Generally, if you suffer extensive injuries, we can help you recover non-economic damages.
Wrongful Death
If your loved one died from the severity of their injuries, your family might be entitled to specific injuries related to wrongful death. Some of those damages include:
Funeral or burial expenses

Medical expenses incurred before the victim died

Wages and benefits the victim provided before passing

Pain and suffering

Loss of companionship

Loss of support and protection
Car Accident Insurance Coverage in Miami
Florida is a no-fault state. This means that parties involved in an accident must seek compensation for the collision from their personal injury protection (PIP) coverage first.
If your injuries' costs exceed the coverage your policy offers, and the other driver in the accident was negligent, we can help you file a claim against their insurance policy to recover compensation. Qualifying losses to file a claim outside of your policy include:
Permanent injuries

Significant or permanent loss of an important bodily function

Significant or permanent scarring or disfigurement

Death
Florida requires Drivers to maintain Insurance Coverage
Florida law requires drivers to maintain minimum insurance requirements, but many Florida motorists drive without insurance. The minimum coverage limits you must maintain by law are as follows:
Liability coverage for bodily injuries: $25,000 per person, and $50,000 per accident
Liability coverage for property damage: $25,000 per accident
While not required, many drivers also choose to maintain coverage in case they are in an accident with an uninsured driver:
Bodily injury coverage for uninsured motorists: $25,000 per person and $50,000 per accident
Property damage coverage for uninsured motorists: $25,000 with a variable deductible between $250 and $1,000
However, many injuries result in costs that surpass this coverage.
Vehicle Accidents can cause Catastrophic Injuries
Vehicle accidents can cause catastrophic injuries, and in this case, we can help you file a claim against the at-fault driver or another party at fault in your accident. In some cases, you may also be able to seek compensation from a company or corporation, such as Uber or Lyft, if you were involved in an accident caused by a driver using a certain rideshare platform. 
We must prove the other party's negligence and build a case against them. Some evidence we can use includes: 
Police reports

Medical records

Dashcam or surveillance footage

Eyewitness statements

Cell phone usage records

Maintenance or repair logs for roadways and vehicles

Details on suspensions or citations, if any, of the at-fault driver

Blood-alcohol concentration test results

Medical bills and vehicle repair invoices

Pay stubs or salary slips to prove lost income

Expert testimony to validate your specific damages
Taking your Car Accident Case to Court
While most car accident cases settle without ever seeing a trial, the insurance companies and at-fault parties might not want to compensate you fairly. If this is the case, the Law Offices of Wolf & Pravato can help you file a lawsuit and argue for a judgment in court.
Granted, it does typically take longer to complete a lawsuit than it does an insurance settlement, and it's often easiest and cheapest for everyone involved to settle.
Preparing for Trial
When you need to file a lawsuit after settlement negotiations fail, it can be especially difficult without the help of an attorney from our law firm. We can handle prepping for a trial for you. This includes:
Filing a lawsuit

Gathering witnesses and expert witnesses to testify

Building a case against the at-fault party

Showing up to your hearings

Arguing on your behalf

Securing a verdict in your favor
We will do what we need to get you compensation for your accident and injuries in Miami.
Florida Laws that can affect your Car Accident Case
The following are laws in Florida that apply to car accident cases and might affect your settlement or award.
Statute of Limitations
Generally, you have four years to file a lawsuit for personal injuries suffered in a car accident under Florida law. The statute of limitations imposes this time constraint, and it may be difficult to get your case heard by a court if you do not file in time.
However, exceptions to the statute of limitations might extend the time you have to file. A lawyer from the Law Offices of Wolf & Pravato can explain whether any exceptions apply to your case.
Comparative Fault
If there is a situation where drivers share fault for an accident, Florida's modified comparative fault laws will apply. As long as you are under the 51% threshold of fault, you can still settle for your car accident injuries. 
If you are dealing with recovering from injuries, a car accident case's legal process can quickly become frustrating. The lawyers with the Law Offices of Wolf & Pravato can handle the process on your behalf so you can focus on getting better.
Steps to take following your Car Accident in Miami
If you or a family member has been in a car accident without any fault and suffered injuries, it's very important to act swiftly to protect your rights.
Record Evidence of the Car Accident
If you plan on recovering compensation from the negligent party, we need evidence to do so. This starts at the accident scene.
Photos and videos of the accident scene, damaged cars, and your injuries are very helpful. Also, track witnesses' information, including names, addresses, and phone numbers. Law Offices of Wolf & Pravato can hire accident reconstruction specialists to help prove how the accident happened. 
Record your Expenses
Take note of every expense—no matter how small—from the accident. If we cannot recover the costs of each, it will at least show how far the accident has reached into your life. 
Keep track of all your bills, receipts, and other proof to bring to the Law Offices of Wolf & Pravato. We will calculate all of your losses and tell you what we can help you recover.
Reach out to Our Team at Law Offices of Wolf & Pravato

If you need to seek an insurance settlement from your policy, from someone else's, or file a lawsuit, the Law Offices of Wolf & Pravato can help you. 
We can also help you gather the evidence needed to prove your claim before it fades away. The sooner you set up your free, no-obligation consultation with a member of our team, the sooner we can get started. 
Types of Accident Cases We Handle
Auto Accidents can fall into different categories based on the driver, the collision's location, or the types of vehicles involved. Some accidents may even fall into more than one category. 
For example, elder driver and teenage driver accidents are frequent and are very different, as are parking lot accidents or driveway or sidewalk accidents. Common car accident categories include the following:
T-Bone, sideswipe, and intersection accidents

Collisions with trucks, motorcycles, or pedestrians

Accidents involving roadside fixtures

Wrong-way accidents

Rear-endings

Rollovers

Blindspot, no-zone, and merging collisions

Speeding, reckless driving, and aggressive driving accidents

Multivehicle crashes

Accidents caused by poor maintenance or parts failure
It is important to remember that accidents are usually classified based on the type of damages in the accident and the types of vehicles involved in the accident. 
However, an insurance company may use other criteria, such as a driver's age or a vehicle's speed, to categorize an accident. Based on these categorizations, different policy limits or evidence requirements may apply.
Common Car Accident Injuries
A car accident or personal injury comes in various degrees of seriousness, ranging from bumps and bruises to serious life-threatening conditions. We can recover compensation for you if you suffered any severe injuries, including:
Traumatic Brain Injuries (TBIs)

Simple and compound bone fractures

Scrapes and cuts

Contusions

Burns

Muscle strains

Knee and other joint sprains

Back injuries, including bulging discs

Broken Ribs

Loss of a Limb

No matter how minimal you believe your injuries are, you owe it to your health to be examined by a medical professional. Some symptoms take a day or more to appear.
After seeing your doctor, as soon as you can, you can hire a car accident lawyer from the Law Offices of Wolf & Pravato to help you exercise your rights and seek compensation for your losses. We offer a free case evaluation right away to Miami car accident victims.
Questions about Miami Car Accidents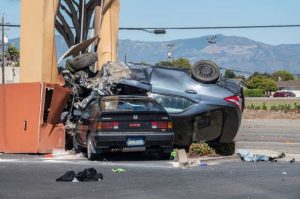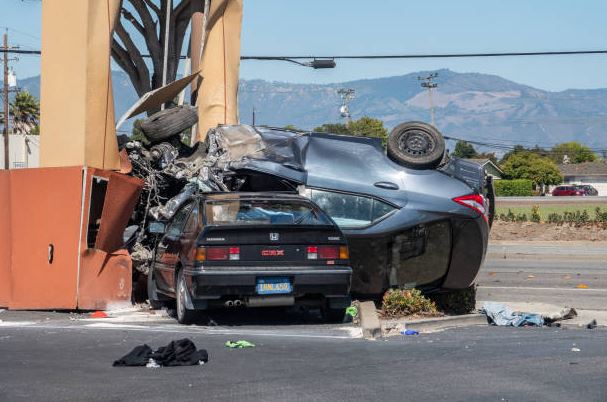 The following are some frequently asked questions about car accident cases in Florida.
What should I do first after a Car Accident in Miami?
If you are in a car accident, the first thing you need to do is to ensure you are safe from further harm. Do not get out of your car unless it is safe to do so. If you do leave your car, move away from the roadway and into a safe area. Then, begin to gather contact information and take pictures of the scene and give it to your auto accident lawyer from our team.
After you are safe, call law enforcement, who will dispatch an ambulance if you are injured. This will create a record of the accident, and if the police officer issues any traffic citations to the other party, this can work in your favor later.
What do I need to bring when I meet with a Miami Car Accident Lawyer?
When you meet with a lawyer from our legal team, you may want to bring any information about the accident. This could include the police report, picture or video from the scene, documentation about your injuries, and more. We recommend keeping a file of all accident-related materials and bringing it with you when you meet with us.
That said, a car accident lawyer Miami from our firm can also help you gather the evidence and documentation necessary to prove your claim or lawsuit.
How do I prepare for a car accident lawyer consultation in Miami?
Before you consult with one of our car accident lawyers in Miami, look over any materials you have from the accident. We recommend writing down your account of the accident soon afterward so that you can review it and better recall the facts of the event during your consultation. You can also gather all accident-related materials to bring to your appointment.
Also, think about what you want in an attorney. Come prepared with a list of questions to ask us to ensure you are on the right page and know what you want to do regarding your legal rights.
Call Law Offices of Wolf & Pravato Today
Call our team after your car accident. We can help you seek financial compensation for your losses so that you do not suffer further.
We give attorneys a good name, and we want to help you with your case. Our fees come from your settlement, so you'll never have to spend a dime until we win an award for you.
Reach out to our car accident lawyer Miami after your car accident to see how our personal injury law firm Miami can help you. Call us at 954-522-5800. We offer free, no-obligation consultations to ask any questions you may have and see how we can help.
FAQs about Car Accident Lawyers Miami

When should I sue after a car accident in Miami?
If you were injured in a car accident, you should sue within four years. Florida Statutes § 95.11 sets the general statute of limitations on personal injury lawsuits at four years from the date of the accident. In some situations, you may be able to extend the statute of limitations as described in Florida Statutes § 395.051.
Once the statute of limitations has passed, you forfeit the right to sue even if you have a solid case. A car accident lawyer from our firm can help you determine if the statute of limitations has passed and whether you should settle out of court or file a lawsuit after a car accident.
Do I need a Miami car accident lawyer for my car crash? 
You do not need a lawyer for a car crash in Miami, but you may want one to assist you. Dealing with the aftermath of a car accident can be complicated, especially if you have little experience in this area. A Miami car accident attorney from our firm can investigate the cause of the accident, gather evidence related to your property damage and personal injuries, and help you seek damages from the other driver.
Your lawyer can also take over communication with the other driver's insurance company, negotiate for a settlement on your behalf, and file a lawsuit if necessary.
How to find a car accident attorney in Miami for an Accident Injury? 
It can be challenging to find an attorney for a car accident injury in Miami. If you know someone who has used a car accident attorney in the past, reach out for a referral. You can also look online for impartial reviews. Make a point to look for lawyers with experience representing people who have been injured in a car accident.
Law Offices of Wolf & Pravato offers a free consultation to all prospective clients as an opportunity for them to learn more about their legal options and how a lawyer from our firm could proceed with your case. Call us today for your free case review.
What kind of lawyer do I need when I'm at fault in a car accident? 
If you are at fault in a car accident, a personal injury lawyer can help with your civil case. Defending yourself and dealing with your insurance provider after a car accident can be stressful and exhausting.
A Miami car accident lawyer from our firm can help you in many ways. They can investigate the accident, including gathering evidence from the scene of the accident and collecting witness statements and police reports. Your lawyer can use this evidence to defend your rights if the other driver changes his or her story after the fact. They can also communicate with your insurance company and the other driver on your behalf.
What should I look at when choosing a car accident lawyer in Miami?
There are many factors you should look for when choosing a car accident attorney in Miami, experience and a good reputation are two of the most important factors to consider. A good car accident attorney should have experience dealing with insurance companies because many personal injury cases can be settled out of court. To get a feel for an attorney's reputation, ask for client referrals and read reviews online.
We help the victims of car accident in the following cities also: