Miami Car Accident Lawyer
NO FEES UNLESS WE WIN
Fill out the form below to submit your inquiry

Car Crash & Accident Attorney In Miami
If you or a loved one was injured or killed in a car accident in Florida, you may be entitled to seek compensation to cover the cost of your losses. A Miami car accident lawyer at the Law Offices of Wolf & Pravato can take the legal burden off your shoulders during this difficult time. We can sit down with you and your family to discuss the circumstances of your accident, and from there, help you determine your next course of action. Following a car accident in Miami, you can be left with serious injuries that affect your ability to work or spend quality time with your family. Additionally, you may experience heavy financial burdens due to your medical expenses and inability to work. For a free, no-obligation consultation, call our car accident lawyer Miami today at (954) 633-8270 to learn more.
What Causes Miami Car Accidents?
Florida law requires drivers to exercise reasonable caution when operating their motor vehicles. In order the prove negligence in a car accident claim, you must be able to show that the driver of the other car did not exercise reasonable caution, and that his or her carelessness led to the accident that directly caused your injuries.
Negligence behind the wheel can include, but is not limited to:
Driving under the influence of drugs and/or alcohol
Speeding
Disobeying traffic laws
Driving on the wrong side of the road
What to Do After an Accident in Miami
After a car accident, there are many steps you can take in order to help establish your claim's credibility. Some of these steps may include: 
Keeping record of all communications between yourself and any medical professionals attending to your injuries 

Taking photos or video documenting the extent of the damage to your vehicle

Continuing medical care

Refusing to make a recorded statement

Speaking with a Miami car accident lawyer 
When you choose to hire the Law Offices of Wolf & Pravato to pursue your claim, we can gather statements from bystanders who witnessed the accident, review any traffic surveillance footage, and look into the details of the police report to build an account of what happened. We can use this information to assign liability to the at-fault driver and work to seek recoveries for your losses.
For more information about what our team can do for you after a car accident, call us today for a free consultation at (954) 633-8270.
Proving Liability For the Auto Accident in Miami
In order to show that the other party was responsible for the accident, your attorney will have to show the negligence of the other driver. We can do this by showing evidence supporting the following: 
Duty of Care. Other motorists have a duty of care to not cause harm to other vehicles, pedestrians, or bicyclists while on the road.
Breach of Duty of Care.

We can show that the driver breached their duty of care by acting in such a way that caused harm to others. 

Causation.

We will review the available evidence to suggest that the other driver was responsible for causing your injuries and that the accident was otherwise preventable. 

Damages.

We will use your medical records, cost of damages to your vehicle, and other information to show that the accident resulted in your losses and that you have suffered physically, emotionally, or financially as a result of the accident.
Your job is to recover from your car accident injuries. Our job is to take on the legal responsibility of your case to determine who was at fault and work to get you the compensation that you deserve in Miami car accident. Speaking with a member of our team can give you more information on how we can work to demonstrate the negligence of the other driver.
Losses Your Settlement May Cover 
Our team acknowledges that there are countless reasons why you may be seeking financial recovery. Some of the costs that your settlement may cover include: 
Past, present, and future medical expenses

Lost wages

Reduced earning capacity 

Cost of ongoing physical therapy

Pain and suffering 

Loss of enjoyment of life 

Loss of consortium

Wrongful death 
We can work with you to calculate the value of your losses and factor in that amount while we negotiate your settlement. We believe that you should not have to pay for the costs of an accident that you did not cause. You and your family have the right to a good quality of life without being overwhelmed by medical bills and uncertainty. 
Get You the Compensation You Deserve After Your Miami Car Accident
When filing a car accident claim, you will more than likely need to deal with an insurance company. Insurance companies are most interested in their own bottom line and may be try to take advantage of you if you're not familiar with the terms they use or with the value of your case. Our auto accident attorney in Miami can help to to claim car accident.
After a car accident in Miami, it is important to gather as many facts as possible that can help you in your personal injury claim. Car accidents can result in serious or even catastrophic injuries, leaving you unable to work or provide for your family.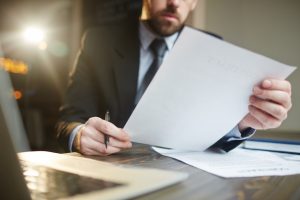 An Miami personal injury attorney from the law office of Wolf & Pravato can help in gathering police reports, traffic tickets, photos of the accident scene, names and contact information of witnesses, medical records and bills, photos of your injuries, wage stubs to show that you weren't able to work due to your injuries and any other documentation relevant to your claim in order to prove negligence.
Get Help of Our Miami Auto Accident Lawyers
Florida's statute of limitations allows four years from the time of the accident to file a personal injury lawsuit. However, depending on the circumstances of your case, this timeline may vary. A member of our team can work out the details of your case and help you understand how Florida's statute of limitations may apply to you. 
Additionally, Florida is a no-fault state. This means that all parties involved in a car accident must file with their own insurance company first to collect certain damages, regardless of who caused the accident. We recommend that you do not sign any legal documents agreeing to a set amount from your insurance company or from the other driver. Doing so without understanding your legal rights from a Miami car accident attorney may prevent you from pursuing future litigation should additional costs arise. 
If you or a loved one was injured in a car accident in Miami, you do not have to worry about trying to recover damages alone. Our team at the Law Offices of Wolf & Pravato understands what you are going through and is here to help. To learn more about how a Miami car accident lawyer can help you, call us for a free consultation today at (954) 633-8270.
Contact Our Car Accident Lawyer Miami For Legal Help:
For more information regarding your rights in Miami or if you have had a car accident in Miami, contact the experienced car accident lawyers in Florida at the Law Offices of Wolf & Pravato.
FAQs for Car Accident in Miami
When Should I Sue After a Car Accident?
If you were injured in a car accident, you should sue within four years. Florida Statutes § 95.11 sets the general statute of limitations on personal injury lawsuits at four years from the date of the accident. In some situations, you may be able to extend the statute of limitations as described in Florida Statutes § 395.051.
Once the statute of limitations has passed, you forfeit the right to sue even if you have a solid case. A car accident lawyer from our firm can help you determine if the statute of limitations has passed and whether you should settle out of court or file a lawsuit after a car accident.
Do I Need a Lawyer for My Car Crash in Miami? 
You do not need a lawyer for a car crash in Miami, but you may want one to assist you. Dealing with the aftermath of a car accident can be complicated, especially if you have little experience in this area.
A Miami car accident attorney from our firm can investigate the cause of the accident, gather evidence related to your property damage and personal injuries, and help you seek damages from the other driver.
Your lawyer can also take over communication with the other driver's insurance company, negotiate for a settlement on your behalf, and file a lawsuit if necessary.
How to Find an Attorney for a Car Accident Injury in Miami? 
It can be challenging to find an attorney for a car accident injury in Miami. If you know someone who has used a car accident attorney in the past, reach out for a referral. You can also look online for impartial reviews. Make a point to look for lawyers with experience representing people who have been injured in a car accident.
Law Offices of Wolf & Pravato offers a free consultation to all prospective clients as an opportunity for them to learn more about their legal options and how a lawyer from our firm could proceed with your case. Call us today for your free case review.
What Kind of Lawyer Do I Need When I'm at Fault in a Car Accident? 
If you are at fault in a car accident, a personal injury lawyer can help with your civil case. Defending yourself and dealing with your insurance provider after a car accident can be stressful and exhausting.
A Miami car accident lawyer from our firm can help you in many ways. They can investigate the accident, including gathering evidence from the scene of the accident and collecting witness statements and police reports. Your lawyer can use this evidence to defend your rights if the other driver changes his or her story after the fact. They can also communicate with your insurance company and the other driver on your behalf.
What Should I Look for When Choosing a Car Accident Lawyer in Miami?
There are many factors you should look for when choosing a car accident attorney in Miami, but experience and a good reputation are two of the most important.
A good car accident attorney should have experience dealing with insurance companies because many personal injury cases can be settled out of court. To get a feel for an attorney's reputation, ask for client referrals and read reviews online.
A car accident lawyer in Miami from Law Offices of Wolf & Pravato can serve you in many ways. Call us today to learn more in a free case review.
We help the victims of other practice areas:
We help the victim of a car accident in the following cities also:
Dawn Thomas
---
"I would highly recommend Wolf & Pravato. The whole team was highly professional and helpful. They kept me informed ever step of the way. That actually make you realize you are not just a number but a member of their family that they care what happens with your case. Thank You Richard Pravato and Betsy for all you have done to make this as painless as possible".
Dawn Thomas, Personal Injury Victim
Katherine K.
"Words cannot begin to explain the gratitude I have for Vincent and Richard Provato and their staff. I have taken a long and hard two year journey through recovering from my accident and they were there with me and for me every step of the way. If you can put your faith in anything, put it in this, that this firm did their job and never had me question their ability to do so once. "
Katherine K., Personal Injury Victim
Tony Martorano, victim of a car accident
"The $1 million helped me pay my
medical bills and my UM coverage…"
Tony Martorano, victim of a car accident
Joan and Gordon Bedall
"The Wolf and Pravato Law firm really went to bat for my wife, who was in a horrible auto crash. Having someone on your side who truly cares about your well being the future good health is worth all the money in the world! "
Joan Bedall, victim of a car accident