How Is Pain and Suffering After an Auto Accident Calculated?
Car accidents can lead to a wide range of injuries, including head trauma, spinal cord damage, broken bones, organ damage, nerve and tissue damage, and more. However, in addition to physical injuries, car accident victims also suffer considerable pain and suffering. Pain and suffering is any stress you may experience after the accident. Being that everyone experiences stress differently, pain and suffering are not calculated as medical bills or lost wages would be. This topic brings up the important question of how to calculate pain and suffering after a car accident. There are many ways to do so.
Some of the more common approaches to calculating pain and suffering include the use of a multiplier, a daily compensation rate, and a rate based on the daily cost of medical care. Each of these approaches is outlined below. You can contact our car accident attorney in Fort Lauderdale for more legal help for the victim of a car accident.

Calculating Pain and Suffering in Auto Accident
Common methods for calculating pain and suffering after a car accident include the following.
The Multiplier

Pain and suffering multiplier examples are any number between 1.5 to 4. Based on the severity of your injuries, aggravating circumstances, such as reckless negligence or drunk driving, how long your recovery took or is expected to take, and the long-term impact of your injuries, a figure is chosen as a multiplier. The economic costs of your injuries—for treatment, lost wages, and property damages, to name a few—are multiplied by the multiplier to arrive at your pain and suffering payout.
Per Diem Calculations
Per diem simply means "daily." When using this approach, a dollar value for pain and suffering experienced every day is estimated. That figure is multiplied by the number of days that the victim is expected to experience pain and suffering from his or her car accident. This calculation may include subjective figures as well, such as a dollar value placed on pain and suffering from emotional distress. This calculation is also based on various economic costs or medical expert assessments of your injuries.
Other Examples
Other examples of pain and suffering multipliers are:
Job-rate multiplier

: What would it cost to pay someone to live as the injured victim is forced to live for a day, unable to perform certain tasks, or otherwise? This rate can be used to calculate fair compensation.

State Farm® pain and suffering calculator

: State Farm uses multiple calculation methods based on the specifics of your case, as well as available evidence and data, to arrive at a fair pain and suffering multiplier for a victim's injuries.

Expert testimony

: The testimony of a medical expert or a professional with experience in assessing and evaluating injuries, losses, and pain and suffering, such as emotional distress, mental trauma, and the loss of a loved one can also be used to place a dollar figure on non-economic losses from a car accident.
Pain and Suffering Settlement Examples
Here are a few examples of pain and suffering settlements.
Funeral Home Negligence
A case involving funeral home negligence ended up with an award of $3.5 million in favor of the plaintiff. The defendant—funeral home in Florida—was found to have never delivered a body for a cremation to a nearby crematory, and it even sent a fraudulent box of ashes to the plaintiff. This negligence caused extreme pain and suffering and emotional distress to the grieving family because they could not find closure concerning the location of the misplaced body.
Motorcycle Accident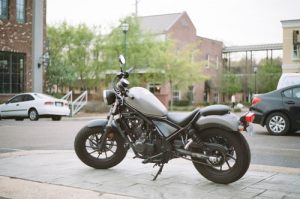 In another case, a client was awarded $1.5 million for an accident that resulted in the near amputation of the client's arm. This figure is much higher than the treatment costs of the victim's injuries, but the severity of the injury and the long-term effects of the injury were important factors that led to a higher compensation payout.
Contact Us Today For Assistance
The personal injury team at the Law Offices of Wolf & Pravato can help you with calculating pain and suffering damages after a car accident. Please call our offices at (954) 633-8270 to discuss your case. We offer free case reviews and work on a contingency-fee-basis.