Car Accident Injury Claim
If you have been injured in a car accident due to the negligence of another driver, the Florida PIP 14-day rule requires you to get medical care within 14 days of the accident. Regardless of whether you think your injuries were minor or serious, and especially if the injuries involved your head, neck, or spine, you should see a doctor right away. There are several reasons for doing this:
Getting timely medical care can help with your physical recovery
Going to the doctor right away makes it easier to connect your injuries to the accident that caused them
If you are filing a car accident lawsuit against another driver, you have four years in which to do so. A Fort Lauderdale personal injury attorney can help you determine who is responsible for your injuries and help you get the compensation you deserve.
The Florida PIP 14-Day Rule
Under Florida's insurance system, the first $10,000 of damages from an accident is covered by your policy, regardless of who was at fault. A medical exam by a doctor is necessary to make sure you do not have unseen injuries and to comply with the 14-day rule. If you do not see your healthcare provider within this time frame, you may be unable to receive compensation for your injuries.
You May Only Be Entitled to a Portion of Your PIP Coverage
The $10,000 is only available if you had an emergency medical condition.
Recoverable Damages in a Car Accident Case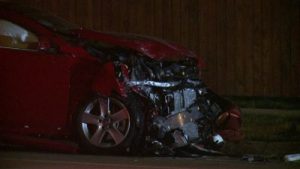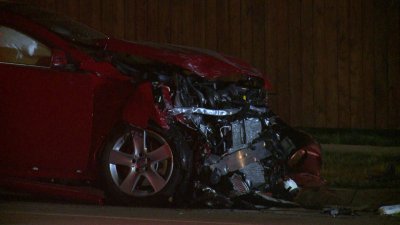 When seeking recoverable damages for the auto accident injuries you suffered, you may be able to receive compensation for:
Current and future medical expenses
Current and future lost wages
Current and future expenses related to transportation to medically related appointments
Cost of hiring household help if you cannot perform these duties yourself
Pain and suffering
Many of these damages are only available if you file a claim against another driver. Discuss your case with a Miami auto accident lawyer to learn more.
If a close family member passed away as a result of the accident, you may be able to pursue a wrongful death claim for the additional compensation of funeral costs, loss of consortium, and other related damages. Also, follow the step to prevent car crash injuries.
How an Auto Accident Lawyer Can Help You
Your auto accident lawyer can help you in several ways, such as:
Reviewing your case thoroughly with you
Gathering paperwork and other evidence
Communicating with the insurance company and other parties
Filing your paperwork within the state's deadlines
Negotiating with the insurance company
Taking your case to court, if necessary
Many personal injury cases are settled pretrial to avoid the time and expense of a court hearing. Your attorney will negotiate with your insurance company to pursue the most equitable settlement possible. If, however, a settlement cannot be reached, the case can be brought to trial. Remember, you must file your lawsuit within four years. Please meet our Fort Myers Personal Injury Lawyer for more legal help.
Get Help From an Auto Accident Lawyer Today
If you or a loved one has been injured due to someone else's negligence, contact personal injury law firm Florida the Law Offices of Wolf & Pravato at (954) 633-8270 today. The sooner we get started, the easier it will be to collect the evidence we will need to build a strong case on your behalf. Contact us for your free case evaluation today.
We also help the victims of a car accident in the following cities: