Who Pays for a Car Accident Lawsuit In FL?
Who pays for a car accident depends on several factors, including what caused the accident, who was at fault, and the type of collision that occurred. A Fort Lauderdale Personal Injury Lawyer can help you determine which party or parties might be liable for your damages.
You May Need to Pay for Your Car Accident
There are a few cases in which you may need to pay for your car accident and auto accident injuries. These include situations in which you caused the accident or when the accident involved only your vehicle.
In cases in which you caused the accident or in which the accident only involved your vehicle, your Personal Injury Protection (PIP) coverage will likely cover your losses. PIP covers 80 percent of your medical bills and 60 percent of your lost wages.
If you caused the car accident, you may also need to pay for the other driver's losses and auto accident injuries.
The Other Driver May Pay for Your Car Accident
If the other driver caused your accident, they — rather, their insurance policy coverage of car accident — will pay for your losses. In this case, you will need to file a claim with the other driver's insurance company or file a lawsuit to recover the compensation you deserve. When going after the other driver, you need to be able to prove the driver caused or contributed to your accident. This will require several different types of evidence.  
If the driver is uninsured or does not have liability coverage, you may need to turn to your uninsured/underinsured motorist coverage to pay for any auto injuries or damages you suffered. This is also applicable if the driver fled the scene and police were unable to locate them.
The Other Driver's Employer May Cover Your Accident Losses
In some cases, the employer of an involved driver may cover the losses of any injured parties. This is due to a concept known as vicarious liability, which states that employers are liable for any actions their employees take within the scope of their employment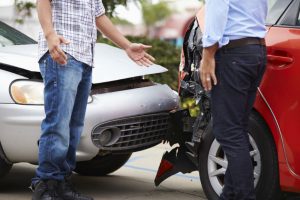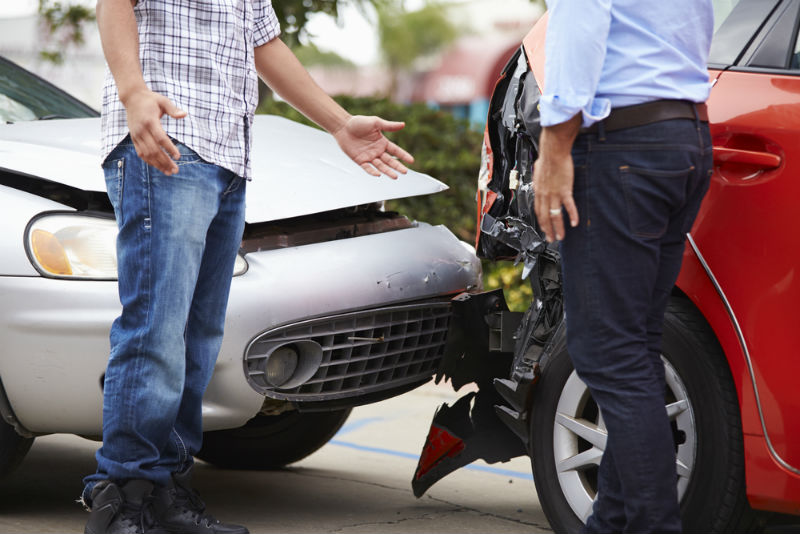 This is common in truck accidents. For example, a truck driver rear-ends you while making a delivery. Because the driver was acting within the scope of their employment, both the driver and the driver's employer might be liable.
Holding an employer liable can be very difficult, but our Florida personal injury lawyer can look into the possibility that the employer could be vicariously liable.
A Manufacturer Might Be Liable for the Costs of the Accident
In some cases, a party that was not technically involved in the accident might be liable. These parties could include a manufacturer of a vehicle or a vehicle part or a company responsible for vehicle maintenance.
For example, a manufacturer creates a set of faulty brakes. Those brakes malfunction and do not allow you to avoid rear-ending someone. In this case, you would hold the manufacturer liable for your injuries. The other driver would do the same.
You could also hold a maintenance company liable if it was supposed to service your brakes but failed to do so or did not do so correctly.
Our team can help you determine all liable parties in your accident.
What Does It Mean When You Are in a Merging Collision Accident?
When you get into a merging collision accident, it means you and another driver collided while one of you was trying to merge into another lane. Merging collision accidents often occur when a driver:
Does not check their blind spot before entering a lane
Does not check for other traffic in general before entering a lane
Does not signal before merging to alert other drivers that they intend to switch lanes
Cuts another driver off or merges at the last minute without warning
Is weaving between lanes due to speeding, intoxication, fatigue, or distraction
If you or a loved one was in a merging collision accident, a car accident lawyer in Fort Lauderdale might be able to help you determine who is the liable party in your accident and whether you deserve compensation for any damages you incurred. You might be able to file a personal injury claim or lawsuit even if you were considered partially at fault for the accident.
File Your Lawsuit as Soon as Possible
The Florida Statutes § 95.11 gives plaintiffs four years to file a personal injury lawsuit based on negligence. However, do not assume you can take your time with your case. While this does give you time to assess the severity of damages, other aspects of your case might not be available four years after your accident.
For example, many forms of evidence may be time-sensitive, such as:
Witness testimony, as witnesses might not remember the exact details of the accident years later
Traffic camera or surveillance footage that caught the accident
Repair or maintenance records
Driver's logs or data from electronic logging devices
Black boxes from trucks
You may want to hire a car accident lawyer in Fort Lauderdale as soon as possible so that you can gather the evidence you need to build your case.
You Might Be Able to Get Compensation After a Merging Collision
It can be tricky to prove who was at fault for a merging collision, which means the other party might claim that you were partially at fault for the accident. According to Florida Statutes § 768.81, if a plaintiff is partially at fault for an accident, the compensation they deserve will reduce by their percentage of fault in the accident. For example, if you are found 20 percent at fault for an accident, you may only collect 80 percent of the compensation you win.
Your car accident lawyer will work hard to avoid this and help you fight for the compensation you need to recover your losses, which might include:
Medical expenses
Income loss, both income you lost in the past and income you expect to lose in the future as a result of your injuries
Pain and suffering, both physical and emotional
Property damage
Permanent disability
Your lawyer may suggest other damages to pursue based on the circumstances of your case.
If your accident led to your loved one's wrongful death, you might also be able to pursue damages related to their death, such as:
Funeral expenses
Burial or cremation expenses
Loss of financial support if they contributed to the family income
Loss of parental guidance to surviving children
Loss of companionship to surviving spouse
Loss of consortium to family
Who Pays When You Do Not Have Insurance
If you or the other driver does not have insurance, you may need to pay the costs out of pocket. This can leave you thousands of dollars in debt.
The Insurer Does Not Want to Pay for Your Accident
Be forewarned: the insurance company — yours or the other driver — does not want to pay for your auto injuries. This may lead them to employ certain tactics to devalue or deny your claim.
These tactics might include:
Using something you say in a recorded statement against you

Claiming that you are contributing to your injuries
Compensation You May Recover in a Car Accident Lawsuit
While the compensation you may receive depends on your specific injuries and losses, you may be entitled to any of the following:
Medical bills: Medical bills can include hospital stays, treatment, future or ongoing care, surgeries, medical devices, emergency transport, copays, and more.
Lost wages

: This can include time off work to recover, the time you needed to take for doctor's visits, and any time you may have needed to leave early due to pain.

Lost earning capacity

: If your injuries take away your ability to work, require you to work fewer hours, or take a lesser paying job, you can recover compensation for the lost ability to earn money.

Miscellaneous expenses

: You can recover compensation for all expenses related to your accident. This can involve childcare or yard work costs; travel expenses to get to and from your doctor, or the costs associated with renovating your home or vehicle to accommodate your disability.

Noneconomic damages: This type of damages is less tangible than medical bills or lost wages, but it is just as important. You can recover compensation for noneconomic damages, such as pain and suffering, and mental anguish.
Our team can help you determine the compensation to which you may be entitled and fight for your right to pursue its recovery.
An Auto Accident Lawyer Can Help Ensure the Right Party Pays for Your Accident
It can difficult to determine who should pay for your auto accident injuries. In many cases, injured parties assume their insurance will pay and their options end there. However, in some cases, one or more parties will be liable for your injuries.
The car accident lawyers at the Law Offices of Wolf & Pravato will ensure you get the compensation you deserve — regardless of whether you are going up against another party's insurance company or your own. Call us today for a free consultation to learn more about how our team can help you with your case: 954-633-8270. Be sure to act quickly to avoid overstepping the statute of limitations.
We also help the victims of a car accident in the following cities: