Personal Injury Lawyer Miami

Have you been injured as the result of a Miami car accident? Has someone you love suffered a wrongful death due to the negligent acts of another? In Miami, you may be entitled to compensation from the motor vehicle accident you suffered. Not every accident requires a personal injury lawyer, but you have the right to seek legal counsel and discuss your personal injury case with personal injury lawyers Miami.
Why Should I Hire a Personal Injury Attorney Miami?


At the law offices of Wolf & Pravato, our personal injury lawyer Miami may be able to help. Our lawyers have been designated Lifelong Members of the Multi-Million Dollar Advocates Forum- meaning they've won multi-million dollar verdicts for their car accident clients in court. Our team believes that every resident of Miami deserves fair legal representation especially in the case of a wrongful injury. We will work tirelessly for you and give you the highest quality of service we can deliver.
How Will The Personal Injury Lawyers Miami Help Me Win My Case?
The Law Offices of Wolf & Pravato experienced trial lawyers will provide a free consultation and first attempt to achieve a fair settlement for your case, medical bills, and your personal injury claim. However, if the opposing party is not willing to agree to just compensation for your injury, we will not hesitate to take your case to court and litigate on your behalf. Settlement negotiations often go in our favor because the opposing party knows we're not afraid to take it to the courtroom
Other lawyers may be nervous and will do all they can to avoid a trial, and may compromise for a lower settlement for you because of this. But our personal injury attorney Miami won't back down from what you deserve.
What Types of Cases Miami Personal Injury Attorneys Handle?
When someone you love is hurt and you need a Personal Injury Attorney in Miami—you'll want nothing but the best. For decades, The law offices of Wolf & Pravato have handled all types of personal injury cases—from slips and falls, dog attacks, brain injuries, boating accidents, and much more throughout the Miami area.
Since 1996 we have achieved a number of high-profile settlements, including the landmark global class action 800 million settlement that will help thousands of American homeowners affected by problems with Chinese-manufactured Drywall Products to numerous Miami car, motorcycle, and road accidents.
Who is the Experienced Personal Injury Lawyer in Miami, FL?
Our team of six personal injury lawyers has been practicing law for decades and has been acknowledged as being among a select group of Miami personal injury lawyers known for obtaining significant recoveries. We are proud recipients of many prestigious awards, including
Board Certified Civil Trial Attorney – The highest level of evaluation by the Florida Bar, it identifies the attorney as a "specialist" or "expert" in their field. – Only about 1% of all Attorneys are Board Certified Civil Trial Attorneys.
Lifelong Member of the Million Dollar Advocates Forum, reserved for trial attorneys who have won multi-million dollar trial verdicts.
Named one of the 2013 Southern California Super Lawyers.
We are dedicated to realizing our clients' goals both inside and outside of the courtroom. V. Pravato is considered an expert in the personal injury field and has frequently appeared on the news, on special news programs, and has hosted many talk shows aimed at educating people about the law and victims' rights.
Above all, We believe that when another person, product, or company causes harm to another, someone should be held accountable. The primary objective at the Law Offices of Wolf and Pravato is to help our clients move forward after the devastating effects of an accident. When we hold someone accountable after their negligent behavior causes severe and serious physical and economic injury to others, we feel a sense of accomplishment.
How Personal Injury Lawyers in Miami Help to Get Compensation for Life-Changing Injuries Occurs to the Victims?
Serious personal injuries can change a person's life in an instant. When you lose a loved one or get seriously hurt, it changes the quality of your life. We help our clients get the maximum amount of compensation possible so they can get the best treatment and achieve the highest quality of life. The Law Offices of Wolf & Pravato have represented people who have suffered the most catastrophic injuries such as traumatic brain injuries, spinal cord injuries, amputation injuries, severe burns, and birth injuries.
We Help To Determine Who Is Responsible for your Injury
As with any major metropolitan location, there are thousands of businesses in the Greater Miami area. However, some businesses have been guilty of negligent behavior that has caused injury to their customers. This can include tainted food that is sold at restaurants or faulty automotive equipment such as bad tires or ineffective brakes. From the manufacturer to the distributor, the law offices of Wolf & Pravato can weed through the legal morass to help determine exactly who is responsible for your injuries and who should be held accountable. Once again, restitution including lost earnings and lost earning potential can be sought, as can compensation for pain and suffering.
What to do If I am a Victim of Personal Injury Because of Some Else's Negligent in Miami, FL?
Wonderful location whether you live here full time or are just visiting. But, as with any location, accidents happen. However, you should not just write this off if you are the victim of some else's erratic and negligent behavior. Miami law is very specific about the time limit you have to bring a case forward and about how much compensation you can receive. That's why it is so important to contact a knowledgeable law firm that can help steer you through these legal entanglements. The personal injury lawyer Miami at the law offices of Wolf & Pravato can do just that for you. If you are in the Miami Beach area, then you can contact us for a free consultation by either calling 954-633-8270 or by visiting our Miami office on the eleventh floor at 1111 Brickell Avenue. You can also contact us at info@wolfandpravato.com. Let us help you get the justice that you are owed.
Our Personal Injury Attorneys Miami Offer Personal Attention – From Start to Finish
The experienced personal injury lawyers Miami and support staff at the law office of Wolf & Pravato offer personalized attention for each and every case we take. We will thoroughly go through all the details in order to see the big picture of what transpired. We will also inform you of your rights and all of the legal remedies available to you.
Our car accident lawyer Miami offer advice and legal assistance in collecting the necessary car accident evidence that can be used in support of your case at the negotiating table and during proceedings in a Court of Law. In order to do this, we will review any and all Miami car accident police records and talk to the officers present at the scene of the car accident.
We Help To Collect Evidence
Our Miami personal injury lawyer will interview any car accident witnesses who were at the scene of your automotive accident, review footage from traffic cameras, and check if your car accident was caught by any security cameras from the nearby buildings. Our personal injury attorneys Miami will also review any other car accident documentation or evidence pertinent to your accident in order to build as strong of a personal injury auto case as possible.
Our Injuries Lawyers Use Research, Fact-Finding, and Accident Reconstruction Experts
We may employ an accident reconstruction expert to investigate the car accident site and perform situational analysis, measure skid marks, review the damage to vehicles, and any other objects that can give us an idea as to what happened and who should be held liable for your car accident injuries and pain and suffering.
How Personal Injury Lawyers in Miami Identify the Liable Parties to Get the Compensation?
After our personal injury attorneys Miami identify all parties responsible for your car accident, we will fight to achieve the financial compensation that you deserve for:

Medical expenses- past, present, and future estimations
Post Wages- past and present
Loss of future income
Pain and Suffering, physical and mental
Emotional damages and loss of companionship
Any other relevant losses
Liability isn't always limited to a single person. If you were in a car accident where the other driver ran a red light, the other driver can be held responsible for his actions. Additionally, if he were running an errand within the scope of his employment, his employer may also be liable for his negligence.
Likewise, if you were injured by a nurse who administered the wrong medication, the nurse can be held liable along with the supervising physician. if that doctor could have prevented the car accident incident.
Areas of Personal Injury Law We Work on at Law Offices of Wolf & Pravato
In addition to our services for clients as an auto accident attorney, our law office is proud to serve our clients in numerous fields of personal injury law. If you have been injured in an accident, there is a good chance our Miami personal injury law firm has worked on a case in that unique areas of law. In some cases, multiple personal injury legal fields may be utilized to best serve a victim's circumstances. 
These other practice areas include:
Car Accident
These cases occur every day around Miami and victims often turn to our attorneys to gain a sense of calm during the chaos. Having a car accident lawyer Miami on your legal team can allow you to continue focusing on your recovery while we work on your potential case for compensation.
Truck Accident
Truck accidents frequently cause very severe injuries to their victims. These cases are especially problematic when these large vehicles have mechanical failures or drivers find themselves distracted behind the wheel. Our truck accident lawyers Miami can work on your case for compensation.

Bicycle Accident
Florida prides itself on being bicyclist friendly, as it is a mode of eco-friendly transportation and it keeps our residents healthy. When drivers fail to protect these cyclists, their injuries can be life-altering. Our bicycle accident attorney Miami fight to protect their right to compensation after these negligent crashes.
Motorcycle Accident
Many drivers inadvertently cause motorcycle accidents when they do not exercise enough forethought on the roadways. Motorcyclists are particularly vulnerable when drivers do not take the time to check their mirrors before backing up or changing lanes. Our motorcycle accident lawyers Miami fight to protect your right to compensation.

Pedestrian Accident
Most pedestrian accidents occur at crosswalks when drivers do not stop in time to prevent a collision. These accidents can be extremely dangerous as the pedestrian naturally has no protection against a negligent driver behind the wheel of a multi-ton vehicle.
Slip and Fall Accident
Despite seeming like an accident that would only result in cuts and bruises, falls are the leading cause of traumatic brain injuries, according to the CDC. When these accidents occur on another person's property, our slip and fall accident lawyers Miami often use the tenants of premises liability to attempt to prove negligence.
Wrongful Death
No amount of compensation can bring a loved one back, but wrongful death cases can hopefully stand as a warning to future parties who would otherwise engage in negligent behavior. Further, the costs surrounding wrongful deaths can otherwise be a huge financial burden for families without pursuing legal action.
Dog Bite
Dog bite cases cause countless injuries throughout Miami each year. A dog bite lawyer Miami will often work to hold the owner of the animal liable for the ensuing pain and suffering of the victim.
Workers' Compensation
Employers frequently attempt to withhold compensation from injured employees simply to save some money. A workers' compensation lawyer Miami will fight to get the claim recognized as factual so they can move on with their recovery.
Product Liability
Companies and manufacturers should be held liable when their defective products carelessly injure victims. Product liability lawyers Miami aim to show that an act of negligence has occurred somewhere along the line of distribution.
Bus Accident
These accidents can result in severe injuries to pedestrians and motorists alike. In some cases, both the driver and their employer may be found liable. Our bus accident lawyer Miami can help.

Uber Accident
Rideshare services operated by inexperienced or negligent drivers result in many injuries to innocent passengers. These victims may be eligible for compensation after bringing legal action against them with the help of our Miami uber accident lawyers

Brain Injury
Even minor brain injuries can permanently change a person's trajectory in life. Brain Injury lawyers Miami will fight to have victims awarded damages for everything they have had to go through after the accident.
Construction Accident
Construction workers are constantly at risk of injury in their profession. When these accidents do occur, their employers have often failed to properly keep them safe.Often, an insurance company may try to pressure you into signing a settlement acceptance form right away. This is usually a way for them to not include various parts of your compensation benefits that you may have overlooked, and to lock you out of ever filing a claim in the future.
For Your Fair Compensation Contact Our Personal Injury Lawyer Miami


Don't sign so fast- it's your right to talk to a personal injury attorney Miami first and make sure you're not missing out on any important compensation, no matter how large or complicated the case might be.
Unfortunately, insurance companies aren't in business to give generous sums of money out to every victim- they're in business to make profits of their own. They already have large and extensive legal teams. We have years of experience helping people who have been taken advantage of and winning the money they deserve.
Miami
When you think about Miami, chances are one locale comes instantly to mind—Miami Beach. The city has one of the most ethnically diverse populations in the country, with over 150 different ethnicities calling Miami home while speaking over 60 different languages. The city itself has a population of 88,000, but it is also a tourist destination for many. Whether you are looking for Art Deco architecture, historical museums, pristine beaches, or hot music clubs, Miami has a little bit of something for everyone. And if that doesn't interest you, then you can always take part in one of the biggest pastimes of the local residents—celebrity watching. Miami brings in actors, musicians, and other celebrities of all levels and notoriety looking for the nightlife.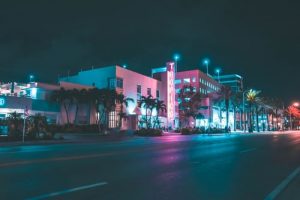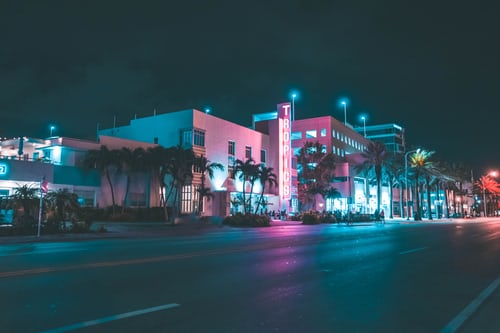 With all of the different ethnic groups that call Miami home, it should come as no surprise that the area is also home to many first-generation immigrants. Some of these are not only new to the country—but they are also new to driving. Almost epidemic level of car accidents when compared to the rest of the country. Although you may not want to think about it if you live in Miami, there is a pretty good chance that you may be the victim of a car crash as a result of the negligence of such a new arrival to our country or from one of the many tourists who are too busy following GPS to keep their eyes on the road. If you are the victim of such an accident, you do not have to suffer in silence. Instead, you can seek restitution from the person who has carelessly injured you. The car accident attorneys Miami at the law offices of Wolf & Pravato are here to help you seek compensation for your medical bills and lost wages that follow from such an accident.
Contact Our Personal Injury Lawyers Miami For More Help
Even if you do not think your injury is serious enough to go to court, or you are unsure if you want legal representation, we encourage you to reach out to us, and you'll receive free legal advice. Contact the Law Offices of Wolf & Pravato today to schedule a free, no-obligation, in-person consultation (if you are in Miami, or anywhere in the South Florida area), or phone consultation with our capable personal injury attorneys Miami at 1-954-633-8270.
We help the victims of personal injury in the following cities also:
FAQs about Personal Injury Lawyers Miami
Who is the best personal injury attorney in Miami, Florida?
Choosing the best personal injury attorney in Miami, Florida depends on the following factors: 
Ease of Access

Expertise in dealing with Personal Injury Cases

High Success Rate
In compliance with all the above factors, Wolf and Pravato personal injury lawyers in Miami work tirelessly for you to achieve a fair settlement of your case. You can contact our legal experts to find justice for your personal injury case.
Should I contact a Miami personal injury lawyer?
If you are injured as a result of someone else's actions, you're advised to get a medical checkup first and give us a call to help you recover damages in a personal injury lawsuit. You can either call us directly or schedule an appointment with us at a later stage. If you're unable to come to our office, our personal injury attorneys in Miami, Florida will visit you at your home, hospital, or nursing home to get the details of the accident.

What kind of cases do personal injury lawyers in Miami handle?
Wolf and Pravato's Personal Injury Lawyers Miami handle all types of personal injury cases—from slips and falls, dog attacks, brain injuries, boating accidents, and much more throughout the Miami area. We also take care of cases when a person, product, or company causes harm to someone. Most of the personal injury cases we look into are mainly a result of auto accidents, which come under a single package. If your personal injury is a result of a heinous accident, there's a fair chance that our law firm has worked on similar cases earlier. Reach out to us to find the best possible solution for your case.
When should you contact a Miami personal injury lawyer after an accident?
If you're injured in an accident, please visit a healthcare unit first and get treated before you reach us out for legal advice. If possible, try to click pictures of the accident that has taken place to provide strong evidence when we deal with your case. Our personal injury lawyers Miami can visit your place for an in-person consultation, so you do not have to worry about stepping out.
Is it worth getting a Miami personal injury lawyer?
Some accidents make you rethink the decision of opting for legal advice. In such cases, our personal injury lawyers Miami, FL offer a free consultation to resolve your queries and let you know if you need a lawyer for your case. Contact us at 1-833-704-4878 to avail of a no-obligation free consultation from our personal injury attorneys in Miami, Florida.
Police Stations Serving Miami, FL Miami Police Department
400 NW 2nd Ave.
Miami, FL 33128
1701 NW 30th Ave.
Miami, FL 33125
1000 NW 62nd St.
Miami, FL 33150 Courthouses Serving Miami, FL Miami-Dade County Courthouse
73 W Flagler St.
Miami, FL 33130
Family Court Services
175 NW 1st Ave. #1503
Miami, FL 33128
Federal Courthouse
301 N Miami Ave. #150
Miami, FL 33128
Hospitals Serving Miami, FL Mercy Hospital, 3663 S Miami Ave
Miami, FL 33133
University of Miami Hospital , 1120 NW 14th St.
Miami, FL 33136
Westchester General Hospital, 2500 SW 75th Ave.
Miami, FL 33155
University of Miami Hospital, 1400 NW 12th Ave.
Miami, FL 33136
Select Specialty Hospital – Miami, 955 NW 3rd St.
Victoria Center Miami, FL 33128
@liantony pozo I have done the SEMrush audit and found no other issues: