JUPITER PERSONAL INJURY LAWYERS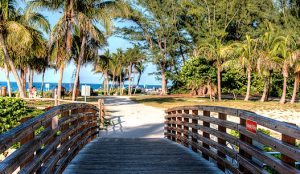 With such a heavenly name as "Jupiter," it should come as no surprise that many people consider the town of Jupiter, Florida to be a paradise right here on Earth. The relatively small town of 55,000 full-time residents also attracts many tourists and sightseers with its pristine beaches and world-class golf courses. Even celebrities such as Burt Reynolds (who has a museum in his honor in Jupiter), Celine Dion, and Michael Jordan have chosen to make this location their home. Jupiter is located just fifteen miles from West Palm Beach and only eighty miles from Miami, thus making it amongst some of the hottest real estate in the country. This community has grown by leaps and bounds over the years and is perched to continue for years to come.
Something quite common in Florida communities like Jupiter is the high number of "snowbirds." These are transplant residents from the North who are retirees that come down to ride out the cold winter months in sunny Florida. Unfortunately, these part time residents and senior citizens are not that familiar with the roads and streets in these communities. This confusion can partially explain the high rate of car accidents in Florida. If you are injured by another driver who is too busy looking for their exit to stay in their lane or obey traffic signs, then you have options to seek restitution. The attorneys at Wolf & Pravato have years of experience in this field and can help protect your rights by seeking damages for property damage, personal injury including medical expenses, lost wages, and even pain and suffering. Our attorneys can handle the intricacies of Florida case law and also navigate the subtle issues surrounding out-of-court settlements.
Careless drivers are not the only negligent individuals that can injure you, nor are they the only ones that our attorneys can help you with. Medical malpractice cases are also quite common as doctors misdiagnose or mistreat a variety of ailments, including head injuries such as concussions. Product liability is another of our specialties; we can seek compensation if you or a loved one is injured due to a faulty product like defective car brakes or tires. Regardless of the product, if a negligent company has injured you through their carelessness, we can assess your case and help you get the justice you deserve.
A little known fact about Florida law is that the state is governed by strict insurance limitations in personal injury cases as well as stringent statutes of limitations. Our Florida personal injury attorneys are well versed in handling these types of cases and know all of the intricacies of these lawsuits. If someone else's carelessness has caused you pain and suffering, then we can help you. If you are in the Jupiter, Florida, region, then you can contact us for a free consultation by either calling 954-633-8270 or by visiting our West Palm Beach offices at 2101 Vista Parkway, Suite 4500. You can also contact us at info@wolfandpravato.com. Let us review your case and make sure that your rights are upheld.
Police Departments Serving Homestead, FL Homestead Police Department
1601 SE 28th Ave.
Homestead, FL 33035
Hospitals Serving Homestead, FL Homestead Hospital
975 Baptist Way
Homestead, FL 33033
Courts Serving Homestead, FL Dade County District Court
10710 SW 211 St #1200
Cutler Bay, FL 33189
COMMUNITIES