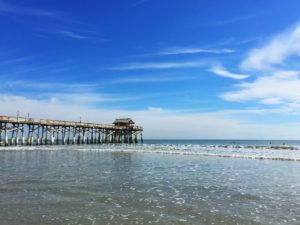 Although Deerfield Beach isn't on a lot of people's radars when it comes to South Florida living, it is one of the more beautiful locations in the area. Starting from humble beginnings in the 1890s with just 20 residents, the city had more deer than it had people, hence the name. Today, the city has grown to over 78,000 residents and is an important part of Broward County, Florida, along with its neighbors of Jupiter, Miramar, and Fort Lauderdale. The city is of particular importance because of its agricultural center, especially the pineapple farming that dots the area. In the 1930s, the city renamed itself from Deerfield to Deerfield Beach to help with tourism and the tourist trade has been heavy ever since. It obviously helped because Deerfield Beach is growing more and more each year.
With the fact that Deerfield Beach is still viewed as a more agricultural area, it should come as no surprise that many people in the community have to drive outside of the area for work. Recent studies have shown that over 40% of Deerfield Beach drivers have a commute of over 25 minutes a day. In fact, 10% of those commute more than 45 minutes each day. Long commutes usually equal tired and frustrated drivers which can result in people not paying attention to their driving. As a result, negligent driver claims in the South Florida region are through the roof. If you or a loved one have been injured by such a driver, then it is imperative that you consult with an attorney who is knowledgeable of the law and who will work diligently to get you the compensation you deserve. Wolf & Pravato is just such a law firm. Our attorneys will apprise you of your legal rights, spend time with you on your case and bring it to the best resolution possible.
The attorneys at Wolf & Pravato are not just experts at automobile accident claims; we also have extensive experience with other forms of personal injury law including medical negligence, property negligence, and defective products. Medical negligence claims can be especially troublesome for clients because of the technical and medical jargon that has to be navigated. We can assist with this and help you to recover compensation to assist with medical bills, lost wages and earning potential, and even reimbursement for pain and suffering.
The same is true if you have been injured by a negligent landlord or a defective product. If your landlord or a similar property owner does not live up to the standard of safety and care that is expected, resulting in your injury, then you are entitled to compensation. If you are also injured by a defective product including tainted food, then you are entitled to justice from those responsible.
The negligence of others, be it individuals, medical experts, or businesses, should never be ignored, especially if it has caused untold injuries to you or your family. We at Wolf & Pravato will advise you if you have been injured and guide you through the process of recouping the money that is owed to you. You can contact us about a free consultation at 954-633-8270 or at info@wolfandpravato.com. Those in the Deerfield Beach area can contact our Fort Lauderdale office at 2101 W. Commercial Boulevard #1500.