Ridesharing Car Accident in Florida
Knowing what to do in a ridesharing car accident in Florida is essential to getting the compensation you need and deserve through an insurance claim or lawsuit. You need to ensure you take the right steps during the first hours and days after a collision to support your case later.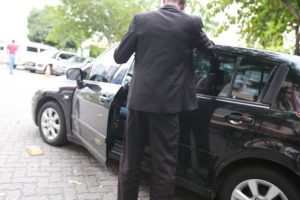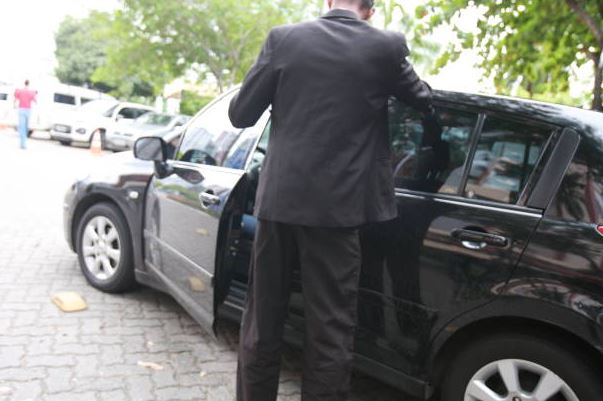 Consider these tips from our team based on what our attorneys have seen in other Lyft and Uber accident cases.
Actions to Take After a Florida Rideshare Accident
Following a Florida rideshare accident, the steps you will want to take are not significantly different from the actions expected following any other type of collision. However, because of the way rideshare apps work and Florida car accident laws, there are some things you need to ensure you pay attention to.
The actions you need to take to protect your rights include:
Call the Police
Do not let the rideshare driver or anyone else involved stop you from reporting the collision to the authorities and having them file a report about the collision. Unfortunately, you may not be able to get any compensation for your medical treatment and other losses if you cannot prove an accident occurred.
Rideshare drivers may try to avoid a police report, especially if there is minimal damage to their car. After all, it could significantly affect their paycheck. However, you must get the police on the scene and get a report of what occurred.
Seek Medical Care
See a doctor as soon as possible after the accident. You should be assessed by a medical professional if you have any pain, inflammation, or other signs of an injury after a crash. This is in the best interests of your health and helps strengthen your case if you need to hold another party accountable later.
It is also essential for no-fault coverage. Florida's no-fault accident laws have a 14-day rule that states that your personal injury protection (PIP) policy does not have to pay if you wait more than 14 days to seek care. (Florida Statutes § 627.736) PIP coverage is often the easiest way to cover the cost of minor and moderate injuries, so you do not want to miss this window.
Gather Information at the Scene
If your injuries allow, you should gather as much information at the scene as possible. This includes taking pictures of the front and back of the licenses of everyone involved, taking down their insurance information, getting contact information for witnesses, and snapping pictures from all angles.
If you cannot handle some or all of these tasks because of your injuries, the responding police officers will likely include most of the information in the accident report they file.
Ensure the Accident Is Reported to the Rideshare Company
Both Uber and Lyft offer a place to report an accident on their app while you are a rider. You should use this link to notify the company of the crash. However, you should not speak with a representative from the company or their insurer until after you discuss your options with your attorney.
Obtain a Copy of the Police Report
Getting a copy of the police report and learning what information the responding officers included can help you better understand what happened and who is at fault. This will all be important information to discuss with an attorney who can help you sort out your rights and options for pursuing compensation.
Talk to an Attorney's Team
As soon as your injuries are stable, it is a good idea to connect with a South Florida car accident lawyer for a free case assessment. Many factors can affect how you may want to move forward with your claim or legal action after a rideshare crash.
One of the best ways to get the information you need to make this decision is to talk it out with a Fort Lauderdale car accident lawyer. They can evaluate the circumstances and explain the applicable laws.
Your Options May Differ Based on the Circumstances of Your Collision
In general, there are several options you may have following a Florida rideshare car accident as far as seeking compensation to cover your medical bills and other damages. These include filing:
A claim based on your own no-fault coverage, your personal injury protection (PIP) coverage
A claim based on the at-fault driver's auto insurance
A claim based on the provided coverage from the rideshare company
A lawsuit against the liable party or parties in the appropriate civil court
Which of these strategies you can take will depend greatly on the other driver's fault, the severity of your injuries, whether the rideshare insurance policy is liable, and other circumstances of the case.
You could seek compensation in a number of accident scenarios involving a rideshare vehicle. A rideshare accident attorney can help you understand your next steps if you were:
In the rideshare vehicle at the time of the crash
In your own vehicle hit by a rideshare driver
In another vehicle hit by a rideshare driver
A pedestrian or bicyclist hit by a rideshare driver
The Driver's Activity at the Time of the Crash Determines Uber or Lyft's Liability
Claims against the rideshare company may be possible under some circumstances.
Uber and Lyft both provide contingent insurance coverage when their drivers are logged on the app. However, both companies offer the highest level of primary liability coverage once their drivers match with a rider and while a rider is in the vehicle.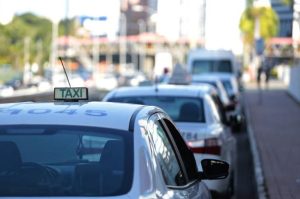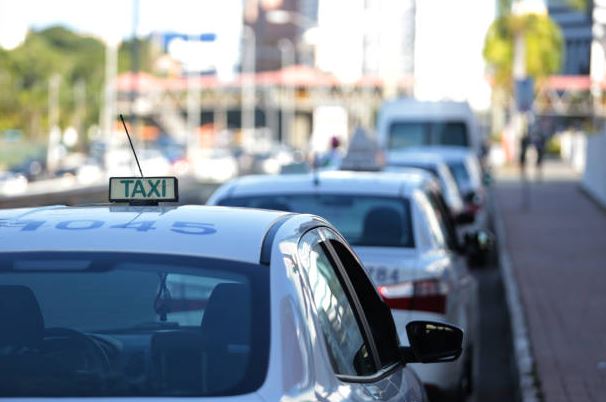 Managing these claims could be complex, so it is a good idea to consult with or work with an attorney to seek justice and compensation. A personal injury lawyer in Fort Lauderdale will ensure you understand your rights and options, explain your next steps clearly, and may handle them on your behalf.
You generally have up to four years to sue in a personal injury case under Florida Statutes § 95.11. However, you will want to get started—and hopefully, settle your case—in advance of this deadline. This is why we encourage you to get started as soon as possible.
Talk to the Law Offices of Wolf & Pravato for Free Today
You can discuss your case with the Law Offices of Wolf & Pravato today for free. We serve communities across South Florida. You can connect with our team now by dialing (954) 633-8270.