Lyft and Uber Accidents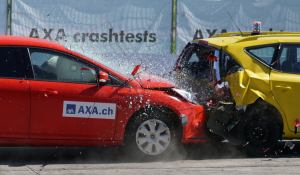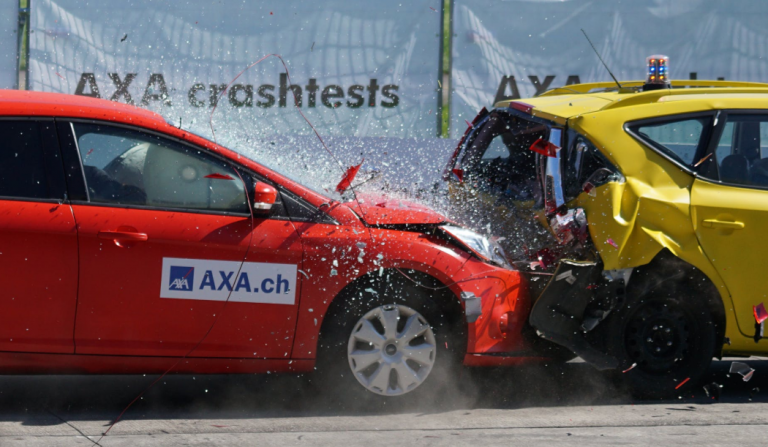 As Lyft and Uber have increased in popularity in the USA, there are new legal implications involving whether or not you can sue the ride-sharing company if you are involved in an accident involving one of their drivers. Here are some of the basics that you need to know regarding these rideshare companies and your legal rights if you are involved in an accident involving one of them.
Rideshare companies like Lyft and Uber have really taken off in the last few years as users can schedule pick-ups using apps on their smartphones. However, these rideshare drivers still owe a duty of care to not only their passengers in the vehicle but also to those who are on the road with them or simply walking down the road. For instance:
If the rideshare driver is at fault—If the driver of the rideshare vehicle is currently "on the clock" then his individual insurance policy does not have to cover the accident. Instead, the insurance policy of the rideshare company itself has to pay out the expenses associated with the accident. Depending on the state where the accident occurs, some of these policies may be worth as much as one million dollars. Whether or not the driver is working at the time is easy to determine by showing that the rideshare app was on at the time of the accident. This affects not only the rideshare passengers who may be injured but also the individuals in any other cars involved in the accident as well as bystanders who may have been injured by the rideshare driver.
If the rideshare driver is not at fault—If you are a rideshare passenger and your driver is involved in an accident that is not his fault, then you will have to file a claim against the other driver who is at fault. If the offending driver does not have enough insurance to cover the damages, then you may have to file an uninsured or underinsured motorist claim against the rideshare company's insurance. (Again, the rideshare driver's personal auto insurance does not come into play here.
It seems like every aspect of our culture is changing radically, from the way we get our entertainment to the way that we communicate with others. So it should come as no surprise that transportation has changed substantially as well. We may still be only a few years away from completely automated cars that drive you everywhere, but the field of taxi driving has meshed with the possibilities of the smartphone in the form of Uber. But, like many aspects of technology, the law is quickly catching up with these new advances. For instance, what happens if you are involved in a wreck with an Uber driver? Here is what you need to know from a legal standpoint if this happens to you.
What exactly is Uber?
For the uninitiated, Uber accident lawyer in Fort Lauderdale allows users to order a cab ride on their smartphone or tablet. A freelance driver who uses his or her own car then answers the call and picks you up. Uber is not a taxi service as such. It allows private drivers to act as cabbies and pick up the fares, for a cut of the fee. Instead of a single taxi cab company, Uber "employs" multiple freelancers who set their own hours and handle their own pick-ups from the app. Because of this "freelance" status, the law may be a bit murky for some trying to determine who is ultimately responsible for an accident involving an Uber driver.
Who pays in the event of an accident?
As with other types of car accidents, who pays all comes down to who is found to be at fault in the accident. If you are driving your car and are involved in an accident with an Uber driver, then your insurance company will be liable if you are found to be at fault in the accident. Depending on your particular insurance coverage, your insurance company may be on the hook for the damages to the other person's car, damages to your car, and medical expenses. If the other driver is at fault, then your insurance will probably have to pay out for these areas in the short term until they can recoup the money from the other driver's insurance company. It is possible, however, to go to court to obtain a payout above the basics handled by insurance. If you are not at fault and you bring such a suit against an Uber driver for negligence, then you may be able to recoup medical expenses, damages, lost wages and earning potential, and compensation for pain and suffering.
What should you do if you are involved in an accident with an Uber driver?
As with any type of automobile accident, the key is to not panic and act out of anger. Instead, the first thing you need to do is notify the authorities and, if necessary, an ambulance. The police will be necessary to make an official report and determine who is at fault in the accident. You should also make sure to get the license plate of the car that has hit you on the off chance that they decide to flee the scene. In addition, you should exchange your information with the other driver including your driver's license info and your insurance info. Next, be sure to get pictures of the cars to document the damage as well as the location of the vehicles in relation to each other. This may be necessary to determine who is at fault in the accident. Additionally, speak with any witnesses to the wreck and get their contact information as well since their testimony may be necessary if the case goes to trial at a later date. Last but most certainly not least, you should never admit that you are at fault. This can be used against you at a later date. Contact our Florida uber accident lawyer for more information.
One of the main differences between being involved with an Uber driver in an accident and a regular driver is that the Uber driver will probably carry more insurance coverage than the average driver on the road. This is because the company will require them to have extra insurance in case of such an event. If you or a loved one has been involved in an accident involving an Uber driver, then it is imperative that you speak with a skilled attorney who understands the new implications of this type of car service. The Fort Lauderdale uber accident attorneys at the Law Offices Wolf & Pravato have this experience and can provide you with a free appraisal of your case so that you can learn about your rights in such a situation.
How Do I Report an Accident to Uber?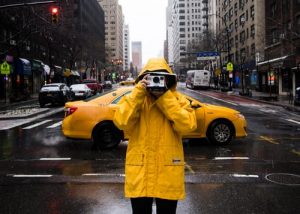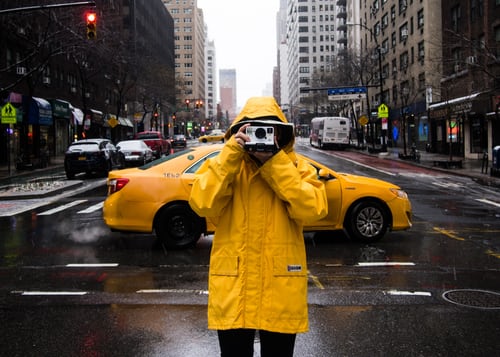 You can report an accident to Uber online or from the Uber app if you are a driver or requested the ride through your account. However, riders, passengers, and drivers of other cars involved in an accident may not want to file a report immediately.
We recommend waiting to see if you have any injuries and discussing your accident with a Uber accident attorney before filing an accident report with the rideshare company. This may be especially important if you believe the rideshare driver caused the accident.
Uber Makes It Easy to Report Accidents Involving One of Their Drivers
Uber offers easy ways for anyone involved in an accident with an Uber or in an Uber to file an accident report. The process may vary slightly depending on your role.
Reporting an Accident When You Requested the Uber
Riders who requested Uber can report an accident through the Uber app or by logging in online.
To report in the app, you will need to click on "Account." This is on the bottom right of your screen. You will then need to select "Help" and "Trip Issues and Refunds." A list of your recent trips with Uber will appear on the screen. Check the date and choose the correct trip. Select "Help," then "I was in an accident," and follow the onscreen instructions.
Reporting an Accident as a Co-Rider, Someone in Another Car, or Eyewitness
Anyone else involved in an Uber accident—or if you witness one—must report the accident through the company's online reporting form. This is because you cannot choose the trip from your Uber app.
Reporting an Accident as an Uber Driver
Uber drivers can report accidents through the Uber app in the same way riders can. You will need to click "Account," then "Help," and "Trip Issues and Refunds." Once you have a list of trips to choose from, select the right trip, click "Help," and select "I was in an accident."
After you report the accident, Uber will email an Incident Report Form to you. This form will give Uber the information they need to determine what type of insurance coverage was in effect at the time of your accident and contact the correct insurance company.
What compensation can you expect?
With any type of car accident, the type of compensation can vary greatly, largely based on your injuries. However, it can include medical expenses (including future projected medical needs), loss of income including loss of earning potential, damages to personal property, and emotional and mental anguish and suffering.
If you are involved in any way in an auto accident involving an Uber or Lyft rideshare vehicle, you should be sure to contact your local law enforcement, seek medical attention, and get as many pictures of the accident scene as possible. You should also be sure to get information such as insurance and driver's license numbers from the driver(s) involved as well as the names and numbers of any witnesses. But the next step should be to contact an experienced rideshare auto accident law firm.
You are eligible to file an Uber accident lawsuit if you sustained bodily injury and/or property damage as a(n):
Uber passenger
Uber driver
Another motorist
Pedestrian
Cyclist or moped operator
In some cases, there may be more than one liable party. An Uber accident lawyer can help you by explaining your legal options.
How Liability With an Uber Driver Works?
Ride-share companies like Uber and Lyft must carry liability insurance in case passengers, pedestrians, drivers, cyclists, or another party is injured during certain stages of the ride-share process.
Uber has a $1 million liability insurance policy that is activated when the Uber driver is on the app and carrying passengers.
If you were injured in an Uber accident and the Uber driver is on the app but does not have any passengers, you could be entitled to coverage from Uber and/or the driver's personal auto insurance. If you were involved in an accident with an Uber driver who is neither on the app nor carrying passengers, only the driver's personal insurance would apply.
Hurt in an accident with Uber
We are in the "Age of the Uber" when car services triumph carpools, and taxi cabs are almost obsolete. One tap of a button on your phone and a car is right out front ready and waiting to bring you to your destination. You don't even necessarily have to have a wallet with you, as all transactions are seamlessly taken care of through the App. It's convenient, efficient, and safe — or so you think.
What happens when Uber goes from a safe choice for a disaster?
It's not something people like to think about, but it's important to take into consideration because Uber and Lyft are deemed "professional" ridesharing services, people often overlook the fact that the drivers are still human beings, just like you and me, and accidents can happen. Anytime you get into a car, you run the risk of being in a car accident. Be it at the fault of the driver or circumstances beyond their control, there is a chance of it happening, and it is up to you to know how to handle the situation should it occur.
Florida Uber Insurance Coverages
Fortunately, in Florida, Uber or Lyft drivers are required to carry substantial insurance coverages to protect their passengers and to protect the other drivers when the Uber or Lyft driver is at fault. There are plenty of ride-sharing statistics to back this up.  It is important to know, if you were a passenger in an Uber or Lyft, or were hit by an Uber or Lyft, regardless of who is at fault, you may have a substantial case. Wolf & Pravato has handled a tremendous amount of Uber and Lyft cases for our clients and we have a winning record.
Take Help of a Uber Accident Lawyer in Your Area
What happens if you are in a car accident while you are a passenger in one of these ride-sharing vehicles? Contact the law offices of Wolf & Pravato immediately and we will guide you through the process to make sure all of your valuable rights are protected.
Uber or Lyft Accident Settlement
The Uber and Lyft Bill are required to carry at least $1 million for bodily injury coverage when they are providing a ride and $50,000 when they are logged on but have no ride. Additionally, Uber and Lyft carry Uninsured Motorist coverage. This is a very big deal. If you are a passenger in an Uber or Lyft and the negligent driver hits the vehicle you are in, you will make a claim against the at-fault driver. If that driver does not have insurance or has only minimal coverage, Uninsured Motorist Coverage (UM), is vital to adequately protect you and compensate you for injuries and damages sustained.
Steps to Prove Uber Accident at Fault
Here are three additional things Wolf & Pravato want to drive home to our clients. First, many of these drivers may have cameras on their dashboard, so be aware of your surroundings and take note if you see one.
If an incident does occur, you can always request a copy of the video, which can serve as evidence for a case.
Secondly, you should take pictures of the accident scene and vehicles involved, if you are able to do so.
Third, contact Wolf & Pravato, PA immediately. Time is of the essence in many cases, for example; we may need to have an engineer inspect the vehicles involved in the accident to prove fault and vehicles are quickly disposed of or repaired. This can destroy a case. Call and speak to our attorneys as soon as you can.
Main Steps to Take After an Uber Accident
Although there are all of these special circumstances that exist in the case of transportation networking companies, the main steps to take after an Uber accident occurs are no different than the steps you'd take after getting into an accident in your own car. No matter what, the first thing to do is get help. Call the proper authorities so a detailed accident report can be filed for insurance purposes and so the person at fault can be identified, and if someone is hurt, call 911. Even if you do not show immediate signs of injury, it's never a bad idea to get checked out by a medical professional just in case there is any late-onset pain or discomfort. Don't ever leave the scene of an accident without getting information from the other party involved — both the driver and any passengers. This includes name, driver's license number, and insurance information.
If there are witnesses, be sure to get their names and contact information as well. In the event that there is damage done to either vehicle or the surrounding property, pictures are a must. With everyone carrying a smartphone with a built-in camera, there is no excuse to not get photos. After taking these three important steps, it's time to call us at Wolf & Pravato, as we have handled many Uber and Lyft claims and have a proven successful record of winning. Even if you do not have plans to file a lawsuit immediately, it's a good idea to speak with one of our Florida personal injury attorneys so they can appraise you of your rights and help protect you should the case go to court. Uber and Lyft accidents can be tricky, so having the right law firm and lawyer at your side is much-needed.
If you have ever been involved in a uber accident, you already know that the moments immediately following the wreck can be disorienting and confusing. But there are a few things that everyone should be sure to do immediately following a car crash. This is also very important if you are involved in a wreck with an Uber or Lyft vehicle, as there are special considerations that need to be taken into account when dealing with rideshare companies. Here are the steps you need to take following a rideshare accident.
Get help—The first thing that anyone should do following any type of car accident is notify the authorities and, if necessary, paramedics. If you are injured in any way, you should call 911 immediately. It is also usually a good idea to get checked out by a medical professional even if you are not showing any immediate signs of injury. Sometimes an injury may take some time to become apparent and you want to get checked out first so that you don't suffer long-term issues later on. In addition, the police should be called so that they can fill out a detailed accident report for insurance purposes and help to ascertain who is at fault in the crash.
Get information—Another major step is to get the information of the other driver involved in the wreck. This should include things like their name, driver's license number, and insurance information. If they are transporting passengers, you should be sure to find out if they are a rideshare driver and, if so, be sure to get the contact information for their rideshare company. If you are a rideshare passenger who is injured, you should get your driver's information. Finally, be sure to talk to any witnesses to the accident and get their names and phone numbers as they may need to be called as witnesses.
Get pictures—Almost everyone these days is carrying a cellphone with a digital camera. That should make it easy to get pictures of the accident scene including the position of the vehicles, the damage done, and other surroundings including skid marks.
Call an attorney—The final step is to contact a Fort Myers uber accident attorney who has experience handling rideshare accident cases. You may not have any plans to bring forth an immediate lawsuit, but you still need to speak with a Fort Lauderdale uber accident lawyer who can apprise you of your rights and help to protect you should the case go to court.
Call Our Experienced Lawyers For Your Uber Accident Lawsuit
In the event that you have been injured in an Uber, Lyft or other rideshare accident and you need a law firm in Fort Lauderdale or the greater South Florida area, we at the law offices of Wolf & Pravato, a leading personal injury law firm in Fort Lauderdale, can alert the proper authorities about the accident and take the appropriate steps to ensure that your rights are protected and you receive the proper care and compensation. We will advocate for your full financial recovery through detailed, meticulous preparation for trial. The law offices of Wolf & Pravato distinguish itself because of decades of experience and the legal resources to handle virtually any case that involves personal injuries or injuries to loved ones.
Why You Should Contact an Uber Accident Lawyer?
Uber accidents can result in extensive injuries, including broken bones, internal bleeding, and traumatic brain injury. Depending on your injuries, you might be faced with medical bills and expenses that you may not be able to pay.
An Uber accident lawyer will find out who is responsible and seek compensation for your injuries and expenses.
You may be entitled to compensation that may include:
Emergency room and ambulance
Hospitalization
Other medical expenses
Lifecare costs
Lost Pay
Temporary or permanent disability
Disfigurement
Pain and suffering
How an Uber Lawyer Protects Your Rights?
An Uber accident lawyer can seek recovery first from an insurance claim and then through a lawsuit if necessary. Under Florida statutes, you have four years to file a personal injury lawsuit.
Most people do not have the training or experience to fully exercise their legal rights. An Uber accident lawyer will build a persuasive case with:
Police reports
Witness statements
Review of the Uber driver's safety, training, and driving records
Evaluation of your injuries and damages for a correct valuation of your losses
Photos, videos, and other evidence from the accident
If you were injured in an Uber accident, you are likely eligible to seek recovery from the liable party before the statute of limitations under FL § 95.11 runs out. A member of our team is happy to meet with you at the hospital, your home, or our office.
How Does an Accident Lawyer Handle Reporting Your Accident to Uber?
If you were a rider or co-rider, or an occupant of another vehicle during an accident with an Uber driver, you may not want to rush to report the accident. We recommend discussing your accident and injuries with an Uber accident lawyer who is familiar with rideshare accidents before you report it.
When an insurance claim gets filed based on the coverage provided by Uber, they will pull the information you provided in your accident report as well as the Incident Report Form the driver submitted. This will become evident that the insurance company could try to use against you to reduce or deny your insurance claim.
If you call our team before reporting the accident, we can handle this process for you. This protects your right to pursue compensation and prevents you from saying or doing anything that might jeopardize your case.
Uber Provides Auto Insurance Coverage When Matched With a Rider
From the moment an Uber driver matches with a rider, there is a $1 million auto liability policy that could provide coverage for your injuries, property losses, lost wages, pain and suffering, and more. If you suffered Uber accident injuries as a rider or co-rider, we can help you file a claim based on this policy.
If you were in another vehicle, the insurance coverage that applies relies, in part, on what the Uber driver was doing at the time of the accident. If they matched with a rider, were on the way to pick up the rider, or had a rider in the car, the $1 million liability policy would apply if that driver caused your accident.
If they were waiting on a driver, Uber provides auto liability insurance that is contingent on the driver's own auto insurance policy.
You Can Help Support Your Insurance Claim by Taking the Right Steps at the Accident Scene
Sometimes, the difference between reaching a just out-of-court settlement and ending up in arbitration or court is having the right photograph or phone number. If possible, remain on the scene of the accident and gather the evidence you can use later to support your claim. While the police work on the accident scene, take photos of any damage to the vehicles as well as the scene of the accident.
Write down the name and contact information of everyone on the scene, as well as which car they were in. Get the insurance information of the other driver, even if you believe your Uber driver caused the accident.
Once you get home, write down or record as much about the accident and the scene as possible. Stick to the facts and ensure you use as much detail as you remember.
Make Your Health a Priority
It is also important that you see a doctor as soon as possible. If you believe you have injuries, ask the police to call for an ambulance and go to the nearest emergency room. Even if you do not believe you have any major injuries, you should see your doctor or go to a walk-in clinic as soon as possible after the accident. This will help us connect your injuries to the accident and ensure you receive prompt treatment for any serious uber or car accident injuries in the USA they discover.
Talk to an Uber Accident Lawyer from the Law Offices of Wolf & Pravato
If you suffered injuries in a rideshare accident, you may want to talk to an Uber accident lawyer before you notify the company of the accident and your injuries. At the Law Offices of Wolf & Pravato, we can report the accident, file your claim, and handle all communication with Uber about your case.
Let us go to work for you today. Call 833-704-4878 for a no-cost case review with a member of our team.
We offer services in other locations related to Uber Accident Cases: