Uber Accident Lawyer Fort Lauderdale
If you or someone you love was recently injured in an Uber accident in Fort Lauderdale, an attorney from the Law Offices of Wolf & Pravato can help you recover compensation to pay for your medical expenses, lost wages, pain, and suffering, and more. Our Lyft accident lawyer in Fort Lauderdale has helped hundreds of injured victims in South Florida take on the insurance companies and get paid what they deserve.
Uber and Lyft ride-sharing services in Fort Lauderdale

Uber and Lyft ride-sharing services have completely changed how people get around in Fort Lauderdale, Miami, and West Palm Beach. Uber completes more than 15 million trips per day; 15 billion worldwide. With so many drivers working for Uber and Lyft on the city's busiest streets, it might just be a matter of time before you find yourself involved in an Uber or Lyft accident in Fort Lauderdale.
At the Law Offices of Wolf & Pravato, our Fort Lauderdale Lyft accident attorneys value honesty, transparency, communication, and friendly client service above everything else. We understand how stressful the weeks and months following an accident can be, and we want to take that stress off your shoulders and put it on ours. Best of all, we never charge a fee until our clients get paid. To schedule a free, no-obligation case evaluation with an Uber accident lawyer Fort Lauderdale on our team, call us today at (954) 633-8270.
Lyft Accidents in Fort Lauderdale
In recent decades, Fort Lauderdale has shifted its image from a rowdy spring break destination to a more cosmopolitan city that serves as an attractive landing spot for all ages and demographics. One thing that has not changed, though, is the city's rapid growth trajectory, as evidenced by the ever-present traffic snarls along Fort Lauderdale's major arteries.
Rideshare services such as Uber and Lyft have capitalized on the city's growth and prosperity, with hundreds of drivers traversing Broward County looking for their next ride. While such a service often comes in handy, the number of accidents involving rideshare drivers is alarming. For more help contact the Lyft accident attorney Fort Lauderdale.
What to do after an Uber or Lyft accident In Fort Lauderdale?
Following an accident involving an Uber or Lyft driver, if you are in a uber accident you should take the same steps you would after any car crash: first seek medical attention, and then speak with a Fort Lauderdale car accident attorney about what to do next. An experienced Lyft accident lawyer Fort Lauderdale plays a critical role in protecting your rights after an Uber accident, as collisions involving rideshare drivers are complex to litigate.
Because of the nature of the service, there is a challenge in filing an Uber accident claim because of the difficulty in distinguishing between the personal and commercial insurance coverage. While rideshare companies provide their drivers with substantial umbrella policies, the insurance coverage only pays out in certain situations.
At the Law Offices of Wolf & Pravato, our Fort Lauderdale uber accident lawyers take on the insurance companies, not letting them deny your valid claim or pay you less than you deserve. To learn more, and to set up a free case evaluation with us today, call us at (954) 633-8270.
What I Do When I Involved in Uber or Lyft Accident in Fort Lauderdale, Florida?

If Uber or Lyft driver's negligence caused the accident, Uber or Lyft could be responsible. Following an Uber or Lyft accident, it is essential to obtain as much available data as possible about the at-fault driver. A Transportation Network Company (TNC) like Uber must maintain driver records for at least one year following the driver's departure from the TNC. Contact the Uber Accident Attorneys at Wolf & Pravato and we will make sure that all of your rights are protected. At a minimum, an injured party's attorney should demand the following for the Uber/Lyft driver:
Full driving record
Any passenger complaints or other negative feedback, either from the app itself or online
Safety inspection reports and vehicle maintenance records
In-vehicle monitoring reports
The preservation of data is important in these types of cases and a primary reason that it is better to speak to an attorney sooner rather than later.
Florida Regulations – Uber and Lyft
Under Florida's Uber and Lyft Law, Uber and Lyft (transportation network companies TNC) must follow rules regarding who may drive for them and what kind of insurance coverage they must carry. Under the law, the coverage available depends on the driver's status at the time of the wreck.
App on, no passenger. Uber and Lyft's liability policy covers people injured by the Uber driver while available for passengers but waiting for a request. The liability coverage in this scenario is $50,000/$100,000 bodily injury liability coverage and $25,000 property damage liability coverage.
On the way to pick up a passenger. Uber and Lyft's policy covers their liability, or fault, for injuries to people in the amount of $1 million in total liability coverage.
With a passenger in the vehicle. The same policy as to when the Uber driver is on the way to pick up a passenger applies when the rider gets in the vehicle, $1 million in coverage. This extends to passengers in the Uber/Lyft, regardless of who is at fault. This coverage also extends to vehicles, bikes, and pedestrians hit by the Uber or Lyft driver.
Offline. If the driver is not using the Uber app and unavailable to pick up passengers, then the driver's personal insurance policy applies.
Can I sue Uber or Lyft in Fort Lauderdale?
The Uber and Lyft Law also requires them to run background checks on all drivers; criminal and driving records. By law, no one with any of the following convictions in the past five years may drive for a rideshare company: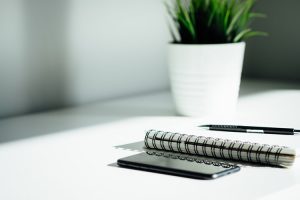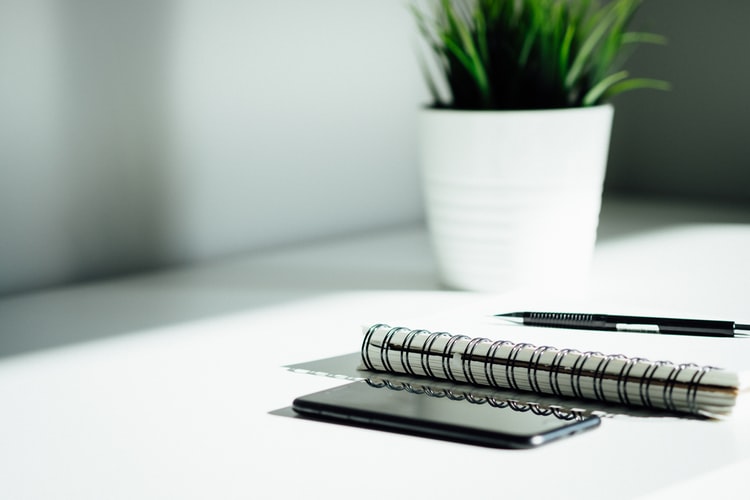 Any felony
DUI misdemeanor
Misdemeanor hit-and-run or fleeing or eluding police
Misdemeanor sexual battery or violent crime
Indecent exposure/ lewdness
Driving with a revoked or suspended license
Uber and Lyft are also subject to Florida's Consumer Protection statutes. These laws protect consumers from misrepresentations, deceptive advertising, and unfair trade practices.
Why are Uber and Lyft Accident More Dangerous in Fort Lauderdale?
Drivers are continuously distracted as they rely on their mobile phones for business and on the GPS systems for locations; THEY ARE CONSTANTLY DISTRACTED DRIVERS!
Inexperienced drivers
Unfamiliar to areas driven
Background checks for Uber and Lyft may not be thorough and this exposes passengers to criminal acts.
What Compensation Can You Get in Fort Lauderdale Uber and Lyft Accident?
Pursuing full compensation requires a careful analysis and an understanding of the accident's impact on your life. The Fort Lauderdale Uber Accident & Lyft Accident Attorneys at Wolf & Pravato fight to win every case and to maximize every claim. Your recovery could include any of the following:
Past, ongoing, and future medical expenses
Pain and suffering (past and future)
Emotional distress
Prescription medication, medical equipment
Therapy and rehabilitation expenses (past and future)
Accessibility and remodeling accommodations
Property damages
Lost wages (past and future)
Loss of consortium for a Spouse
Wrongful death compensation for the victim's estate and the family
Get Compensation You Deserve With The Help of Lyft Accident Lawyer Fort Lauderdale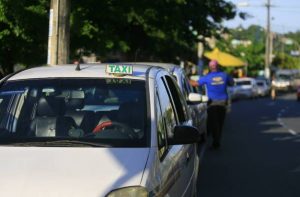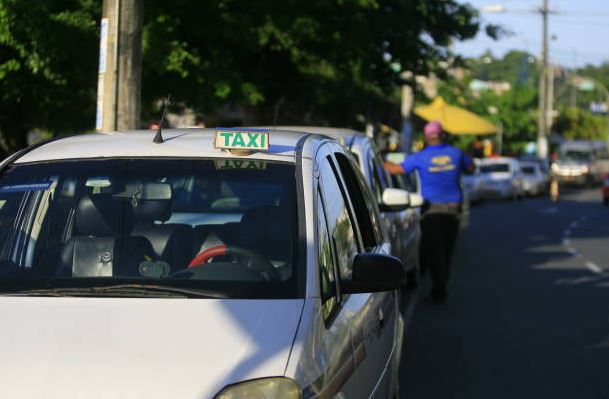 The Law Offices of Wolf & Pravato pride ourselves on protecting our clients' rights and making sure they recover the fair compensation they deserve. No one in Broward County will fight harder than our Lyft accident lawyer Fort Lauderdale. We will help you collect compensation for both your economic and non-economic losses. Your settlement or award may include compensation for:
Current and future medical bills
Lost wages
Reduced earning capacity
Pain and Suffering
Loss of enjoyment of life
Call Our Fort Lauderdale Uber Accident Attorney Today
The Florida statute of limitations to file an Uber accident claim is typically four years, but this timeline may vary depending on a number of factors. It is your responsibility not to let it expire before taking action. That is why you should speak with a Uber and Lyft Accident lawyer Fort Lauderdale as soon as possible after your Uber accident. The Law Offices of Wolf & Pravato can file a quick claim if we need to in order to keep the statute from expiring.
Our personal injury attorney Fort Lauderdale is ready to get to work on your case today. We can help you take on the insurance company and recover the full and fair compensation you deserve. For a free, no-obligation case evaluation, call us today at (954) 633-8270.
Fort Lauderdale Uber Accident FAQs
What Does Uber Pay for Accidents?
That depends on how and when your accident happened. If the driver was "on the clock," Uber's insurance may cover at least part of the collision. If the driver did not have a fare, the driver's insurance not Uber's must pay damages. Whichever insurance company you seek compensation from, they could help you pay for losses, like damage to your car and past and future medical expenses. A Fort Lauderdale Uber accident lawyer can explain these intricacies in further detail.
How Do I File an Uber Accident Claim?
That depends on what role you played in the accident (an Uber driver, another driver, a passenger, or a pedestrian) and who was responsible for the accident. For example, if you were a driver hit by an Uber driver, you could file a claim by:
Hiring a Fort Lauderdale rideshare accident lawyer to find proof of the Uber driver's negligence
Allowing your attorney to determine the monetary worth of your case
Sending a demand letter to the appropriate insurance company (either the rideshare company's or the rideshare driver's)
Negotiating with the liable party's insurance company and/or taking your case to court
These steps may seem straightforward, but if the liable party decides to challenge your claim, you could have a difficult time securing the money you need. An Uber accident lawyer in Fort Lauderdale can guide you through any challenges you face.
What Are the Uber Regulations for Drivers?
Uber requires a certain standard of behavior from their drivers. For example, Uber states that drivers must follow all applicable laws in their area that pertain to:
Identification: Some communities require drivers to put stickers in the window to inform others that they drive a rideshare vehicle.
Work limits: Drivers can only spend so long on the clock before they must rest and refresh themselves.
Airport pick-ups: If a rider hires a driver to pick them up from an airport, the driver must know the airport parking lot's layout and how to obey that airport's rules for pick-ups.
Uber may change or reassess their regulations over time. You can find the most up-to-date versions of their driver requirements on their websites. If the rideshare driver broke any regulations, and if that failure to follow the rules contributed to your accident, an Uber accident attorney in Fort Lauderdale, Florida, can help you prove it.
How Much Is an Uber Accident Settlement?
Your settlement may include compensation for:
Medical expenses
Pain and suffering
Reduced quality of life
Property damage
Loss of income
Such compensation is vitally important because, according to the Centers for Disease Control and Prevention (CDC), car accident survivors lose tens of billions of dollars every year. An Uber accident lawyer in Fort Lauderdale can calculate how much you should seek in these and other categories. It is also important to note that you can only receive a settlement if you ask for one within four years of the accident date, per Florida Statutes § 95.11. Missing this deadline could mean that the court rejects your case.
We also help the victims of other practice areas:
Read our Blogs related to Uber Accidents: