Uber Accident Lawyer Florida
South Florida car accident or uber accident cases being a common form of negligence have been reported for several years now. However, with the power of modern technology, cab companies have come up with new ideas of innovating cab service which is another thing to consider when talking about a road accidents. One of the new concepts is what they call ridesharing or "transportation networking companies". Examples of these companies that have accidents are Uber accidents and Lyft accidents. For more help contact a uber accident lawyer Florida at the law offices of Wolf & Pravato.
Companies Operate just like a Regular Taxi

These companies operate just like a regular taxi, except that they allow car owners to use their personal vehicles and even drive their own car as a uber service. Riders can request the trip in advance by booking at the mobile application installed on a mobile device such as a smartphone. Upon booking, the driver receives the request and picks up the requestor from his or her location. This modern concept of getting a ride seems a lot more convenient and comfortable than the usual hailing of a cab on the street. For more information contact our uber accident lawyer Florida.
How Florida Uber Accident Lawyer Help a Uber Driver involved in an Accident?
Sadly, even with this kind of hassle-free service, we cannot deny the fact that drivers are still humans who are prone to making mistakes and subject to possible harm. You're lucky if you encounter a good driver who is keen in following road rules and traffic regulations. Just like any other taxi or uber service, many uber accident drivers who are delinquent, too. However, there have been debates of the advantages of Uber because the drivers are barely insured or carry a minimum insurance policy, so this leaves possible victims of car accident feeling helpless and without assistance. So the questions are Can You Sue Uber or Lyft for an Accident?
What is the History of Uber?
The history of Uber began in March 2009. Uber was founded by Travis Kalanick and Garrett Camp in San Francisco, Calif. Originally. Uber was supposed to be a new form of rider sharing and public transportation to give taxis competition and save passengers more money than what they spend on cab service. After Travis Kalanick stepped down as Uber CEO, he was replaced by Dara Kosrowshahi.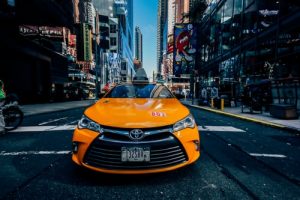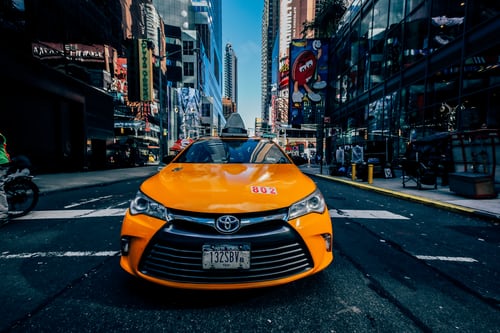 The history of Uber involved introducing experiments with uber self-driving cars in 2016. For almost two years, the self-driving Uber cars had no self driving car accidents. The safe driving record of the experimental cars ended on March 18, 2018. In Tempe, Ariz. Elaine Herzberg was 49 when she walked her bicycle across the street, outside the bounds of a crosswalk. She was struck down by a self-driving Uber at 10 p.m. There was a safety driver who sat behind the wheel, ready to take over in case of an emergency. In this case, the driver said the car accident happened too fast for him to react in time. Luckily, the driver had no passengers with him.
Ms. Hertzberg succumbed to her injuries at the local hospital. Uber discontinued the testing of their autonomous cars in Phoenix, Pittsburgh, San Francisco, and Toronto until further notice. The car involved in Ms. Herzberg's death is being held by the police for further investigation.
What to do if I Involved in a Uber Accident in Florida?
Uber has some tips for anyone if they're involved in an Uber car accident with any of their cars. Make sure that all passengers are safe. If anyone has sustained any injuries, contact the paramedics, police, and the local Uber company. Uber cares and wants you to tell them what happened.
Uber is interested in preventing future accidents with any of their cars. Uber still has its cab-like service. Drivers and passengers need to respect each other. Don't shout, use foul language, or slam doors while entering and exiting the car. Please respect the differences between you and your driver that include being a different religion or minority group from you. It's OK to chat with the driver, but don't get personal. The driver's marital status is none of your business. Flirting and initiating a sexual relationship is not appropriate when all the driver is doing is getting you from one place to another. Drivers and passengers should refrain from using drugs and alcohol. If you bring children with you, it's your responsibility to control them to prevent a uber accident.  If you feel that you need to seek council please feel to call! We are a uber accident lawyer Florida.
What Issues You Must Know about Transportation Networking Companies In Florida?
The Florida legislature is currently studying the employer-employee relationship in transportation networking companies such as Uber. This will help determine if Uber companies must share in the responsibility of covering for any injuries and damages resulting in an accident that involves Uber vehicle. Uber has considered proposals classifying the drivers as independent contractors, so this relieves the company from any accountability for car accidents involving their drivers. if you are involve in a uber accident contact our uber accident lawyer/attorney Florida.
What are the Important Things to Aware of Uber Accident in Florida?
While changes are still being debated, here are important things that you as a rider should be aware of in cases of injury from an accident involving an Uber vehicle.
Many transportation network company drivers have cameras on their dashboard.
You can always request a copy of the video and it is important that you do so because it will serve as an evidence to hasten up the case. It does not matter whether it was the driver who caused the accident or a third party or third element did. Our uber accident lawyers Florida can help to collect the evidence of your accident.
Many insurance policies do not include coverage of a personal vehicle when being used for commercial purposes. So as an Uber vehicle, it is being used commercially, meaning it will not be covered in some insurance policies. If you own the vehicle that you are driving and it is insured, your car insurance company may support in covering for your medical expenses. However, if you are driving for someone else's vehicle, you need to make sure that you are insured to cover for your medical bills, and other settlement in uber accident.
As a passenger of a transportation network company vehicle, you may not be allowed to file a uber accident lawsuit.
If you a passenger of an Uber vehicle and the car got into some accident caused by the driver, you will not be able to file a case because as a passenger, you are agreeing to their terms and conditions. In their Terms of Use, there is an arbitration clause stating that you must settle all claims and disputes through arbitration. The downside is that the people behind the arbitration panels are pro-business sector, so they always have the tendency to favor the vehicle company more than the passenger. to settle all claims in your accident contact our uber accident lawyer Florida at the law offices of Wolf & Pravato.
If you incurred injuries, you may not be so lucky even if the driver works for the transportation network company.
In order to operate in Florida, ridesharing companies do not maintain bodily injury policy limits. They are not required or mandated to include bodily injury coverage. So, to secure your own protection, make sure to get Uninsured Motorist (UM) coverage to cover you in cases of accidents.
Learn the differences between an independent contractor and an employee of a transportation network company.
This is another issue that you must be aware of. If the driver is an independent contractor and causes an accident involving the passenger or someone else, the injured victim will not be able to file a lawsuit against the ridesharing company that hired him. However, if the driver opts to work for Uber as an employee, then the company will hold responsibility for the driver's actions because they profit from the employee's business actions. The company agrees to assume any potential risk of injuries caused by the driver or employee.
Florida legislature may impose future laws pertaining to these ridesharing companies.
In the case of Uber, the company has been trying to obtain relief from the many local regulations in several municipalities in Florida. Their challenge is that these municipalities have existing taxi services already and seem resistant to the new competition from ridesharing companies like Uber. So, Uber company is having a hard time trying to gain ground in their business.
What if an Accident Involving Uber Vehicle In Florida?
In cases of accidents involving an Uber vehicle, you need a skilled lawyer to help you out in getting through the case. There are Florida uber accident lawyers who are adept in handling such cases and have experiences dealing with cases relating to corporate responsibility and insurance liability. You will get assistance in receiving the proper compensation for any damages and injuries incurred. These could be compensation for your medical expenses, vehicle damage, lost revenue, and even pain. For legal help in your uber accident case contact our Florida uber accident lawyer/attorney at the law offices of Wolf & Pravato.
Ridesharing companies must remember to keep the same responsibility as that of taxi services and should not be given special privileges because after all, the business operation of ridesharing companies does not differ in any way with a commercial transportation service.
How can Our Florida Lyft  Uber Accident Lawyer help?
If you have been injured in an Uber, Lyft, or other rideshare accident you will need a law firm that will represent you and advocate for your full financial recovery through detailed, meticulous preparation for trial. If you have suffered a serious or a loved one died as a result of this type of accident, please contact our personal injury lawyers Florida to discuss your case.
FAQs
What happens if my Uber gets into an accident?
If your Uber driver gets into an accident with you as a passenger, whether they caused it or not, Uber offers coverage of up to $1 million per incident. Before you take action to receive compensation through Uber's liability insurance policy, you may want to consult with a Florida Uber accident lawyer. They will discuss with you the local ridesharing laws and your filing requirements.
How do I file an accident claim with Uber?
After you've called the police to file a report and possibly the paramedics if anyone involved needs medical attention, you can file your accident claim in two different ways: Through the Uber app or by contacting the support team. You do not need to file a claim with your car insurance company.
Can you sue if your Uber crashes?
Uber's insurance policy would typically cover your injuries and other damages if your Uber crashed. You would only sue if you were not a passenger in an Uber and the Uber driver was off duty and did not carry their own auto insurance.
How many Uber drivers have crashed?
There were 97 fatal crashes between 2017 and 2018 involving an Uber. The majority of Uber-related crashes occurred in lighted areas while it was dark. Uber is popular in metropolitan cities in the U.S., and there is a heavy presence of the ridesharing service on well-lit roadways on weekend evenings.
Can you sue in Florida for a car accident?
Yes, you can sue in Florida if you've been in a car accident. Florida is a no-fault state, so, generally, each person involved in an auto accident files a claim with their own insurance company and seeks compensation for any damages to their car through their policy. If you are looking to seek compensation from the other driver and they are uninsured, a lawyer from our legal team can help you figure out what steps to take.
We help the victims of other practice areas:
Read our blog related to uber accident: