Bicycle Accident Lawyer Florida

Riding a bicycle has been the preferred means of transportation for many Americans. However, along with this trend is the rise of bicycle accident fatalities. Many Bicycle accident studies have shown that bicycle accident lawyers considered Florida the highest in the country, making this sunshine state one of the highest odds of getting into a bike accident. If you are a bicyclist living or touring Florida, here are the bicycle accident facts that you should know about the state's cycling safety environment.
What are the Bicycle Accident Laws in Florida?
In Florida, bicyclists should obey Florida bicycle accident laws similar to the ones observed by drivers of other vehicle types. These bicycle vehicle accident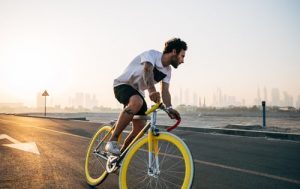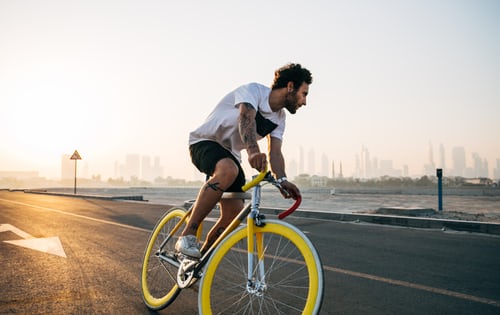 laws include following traffic lights, no u-turn signs, and one-way rules. Bicyclists are allowed and encouraged to use flashing lights at night so other drivers can see the cyclist. With the emergence of LED lights, it is now easy for bicyclists to avoid an accident to buy and maintain lights for their bicycles. There are specific bike lanes on major roads. However, bicycle safety is based on a number of factors and many are still not safe from being hit by a car on a bike that occasionally invades their lane. Lawson bicycle lanes are not clear and properly implemented. This is why bicyclists and drivers of other vehicles should be extra careful and respectful on the road. For more information contact a bicycle accident attorney in Florida.
What is Bike Accident Statistics in Florida?
According to reports, in comparison with car riders, more Florida accidents cause many bicyclists to die on the road. This is despite the fact that bicyclists compose only one percent of all road travelers in the United States. Florida's bicycle death rate is 0.57 per 100,000 people. This is almost double the nationwide rate of 0.23 per 100,000
In 2011, almost 150 bicyclist fatalities have been reported in Florida. The majority of these fatalities were caused by bike-car collisions. There are many reasons for bike-car collisions. Most of the time, the car's driver has not been able to see the bicyclist especially at night or in intersections. Other causes might be a lack of proper bicycle lights, texting while driving, the influence of alcohol, and swerving.
What are the Solutions to Control High Florida Bicycle Accident Rate?
Almost 25 million citizens and tourist bike around Florida each year. This is why the government has increased its effort to promote bicycle riding safety. March has been declared by the governor as "Bike Month" and many Florida counties have improved their laws on bicycle use and safety.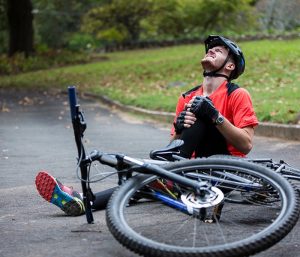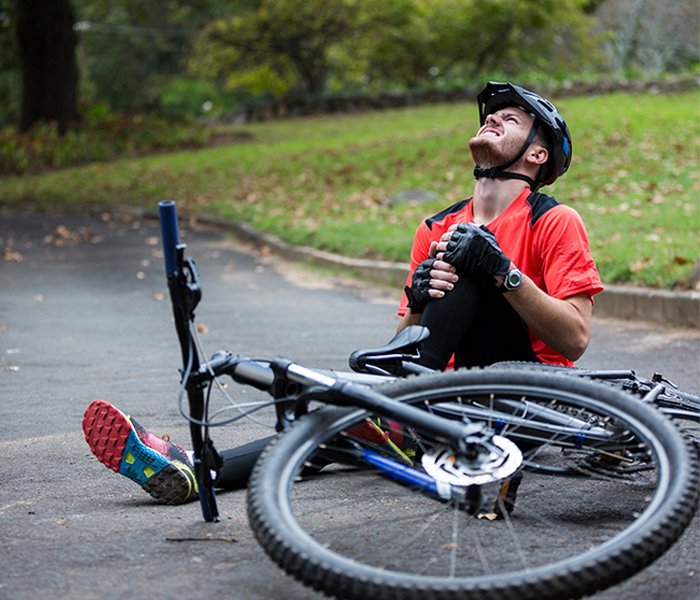 Florida has developed a solution for the increase in Florida bicycle accident fatalities in the state: the 2013 Florida Pedestrian and Bicycle Strategic Safety Plan. This 45-page plan has been issued by the Department of Transportation Bicycle Accident Report and the University of South Florida. In summary, the plan states that the solution would be based on three E's: engineering, education, and enforcement. Contact our bicycle accident lawyer in Florida for more help.
Engineering
Director Pei-Sung Lin of the USF center stated that from an engineering perspective, some roads in Florida should face changes. He said that the initial creation of these roads has not considered the safety of bicyclists. Lin proposed to widen bike lanes and be strict on not allowing other vehicles to invade the lane. The Department of Florida Transportation has heeded Lin's advice and made bike lanes wider on main roads.
Today, bike safety lanes around Florida are extended from three feet to four while care lanes are reduced from twelve feet to eleven. Of course, the long-range engineering solution is still to adapt the creation of roads for the safety of both bicycle and car riders. However, there are many limits on what can be done to change the state's infrastructure.
Education
According to Lin, grassroots education is the most important key to bicyclist safety. He said that road safety is everyone's responsibility so bicyclists and car riders should both be educated.
Pamphlets have been given away to increase awareness of bicyclist safety. These pamphlets contain reminders on following traffic rules, staying in the right lane, and not texting while driving. According to officials, most car drivers have not been used to many bicyclists on the road. Some of them even curse or honk at the cyclists. This is why an awareness campaign is very timely.
Enforcement
As stated earlier, laws on bicycle use have not been implemented properly. This is why many countries have strengthened their laws and enforcement. For example, there are penalties for cars that stay on designated bike lanes. The drivers usually get a ticket and in some counties are required to pay fees. Though the state has already reduced the number of bicyclist fatalities by ten percent, there is still so much to improve. Officials are hoping to decrease the accident rate yearly.
How Does Bicycle Accident Attorney Florida Help in Filing a Case?
Florida Bicycle accidents can result in severe physical injuries such as broken bones, paralysis, brain injury, and spine problems. In the worst cases, it can lead to death. If you or your family member has been a victim of a Florida bicycle accident, you can take legal action by consulting a Florida bike accident attorney.
Just remember that you can only represent the victim if he has died or if he is physically unable to file the case personally. You must present identification documents to prove that you are related to the victim.
Bicycle accident lawyers can help you know the specific steps you need to take. They might ask you to provide the following details:
Date, time, and place of the accident
Type of vehicle involved
Cause of the accident
Incurred damages
To win the case, you and your bicycle accident lawyer in Florida should be able to prove that the accident was caused by the driver of the other vehicle and not the other way around.
The court may refer to CCTV footage or witnesses on the road. The jury would look for any violation of the law. If you win the case, you might be able to receive compensation for the damages. The driver who caused the accident would have to pay for the damages to your bike and your hospital bills. If the victim has already died, you can receive the settlement as the family representative.
Contact Our Florida Bicycle Accident Lawyer For Legal help:
If you have any other questions about the bicycle accident, you should consult a personal injury lawyer in Florida immediately. We are here day or night for you.
FAQs:
Does Florida have the most bicycle fatalities from vehicle crashes when compared to other states? 
Yes. It has been reported in recent years that Florida leads the United States in bicycle fatalities. Data from the National Highway Traffic Safety Administration (NHTSA) shows that 161 deaths involving bicycles happened in Florida in 2019, which was the highest in the country that year.
The federal agency's report also shows that Florida was second to California in bicycle deaths in 2018. That year, Florida also had 161 pedal cyclist deaths versus California, which had 165.
Who is at fault if a car hits a bicycle?
The person at fault, if a car hits a bicycle, depends on how the accident occurred. Accidents involving cars and bicycles occur in multiple ways. A motorist can merge into a bike lane and sideswipe a cyclist or follow too closely before rear-ending them. It is possible the driver was distracted. Over 3,000 people lost their lives to distracted driving behaviors in 2019, according to NHTSA.
In some cases, the bicyclist may not heed traffic signals and signs or observe the right-of-way. If your accident happened in Florida, a bicycle accident attorney with the Law Offices of Wolf & Pravato can review your case to determine who is at fault.
We can establish the at-fault party's negligence by proving that they owed you a duty of care, breached that duty of care, caused your injuries, and you are entitled to compensation for your damages.
What happens if a cyclist causes an accident?
Like all motorists, cyclists in Florida are legally required to follow all traffic signals and signs as well as the rules of the road. However, they can make an error and violate the law, causing an accident. If a cyclist causes the accident, they can be found liable if the other motorist can prove the cyclist demonstrated negligence. An attorney who handles Florida bicycle accidents can review your case and help you establish liability on the cyclist's part if the evidence is there to prove the cyclist caused the accident. We will do everything we can to achieve the best possible outcome for you.
Read our blog related to bicycle accidents:
We also provide services for other location