Product Liability Lawyer Florida
Every year, thousands of new products hit the market and many of these find their way into our homes and offices. When we purchase these products, we do so with the understanding that they should have been properly field-tested and approved so they are safe for us and for our families to use. However, this is not always the case. Many products are currently on the market despite the fact that they are defective or inherently dangerous and some of these may be in your own home. If you have such a product and it has injured you or a loved one, then it is especially important that you fully understand as much as possible about product liability and product liability compensation.
Table of Contents
What is Product Liability?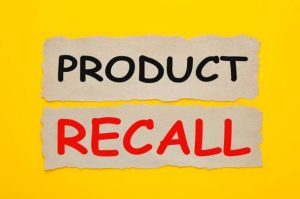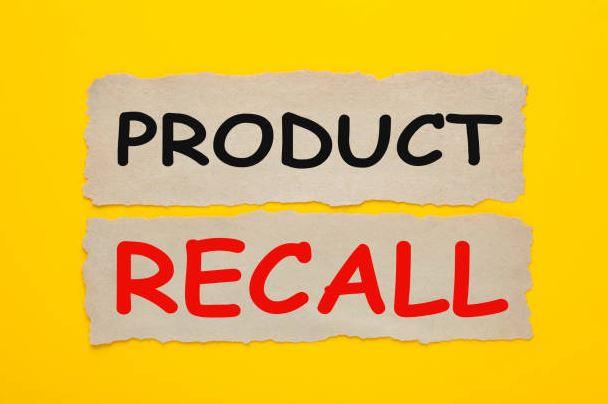 It seems that every week the media is alerting us to some new recall that has been issued on a product. These recalls do not include the products that slip through the cracks, are never called back, and yet remain on the market despite being dangerous. When such a product injures a person, then he or she can bring a lawsuit based on product liability. This is when a manufacturer or seller is held liable because they placed a defective or dangerous product in the hands of a consumer. As with any type of product liability lawsuit, there are different types of product liability, different forms of responsibility that the accused may be held accountable for, and a variety of things that must be proven in order for the lawsuit to be successful.
What are the Types of Product Liability?
There are three main types of product liability, each with its own particular quirks that must be considered before a case can be brought. They can occur at each stage of the manufacturing process and include design defects, manufacturing defects, and marketing defects. The fourth type of product liability, food poisoning, is also a very common form of product liability. So what, exactly, are these types of liability?
Design Defect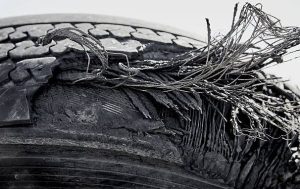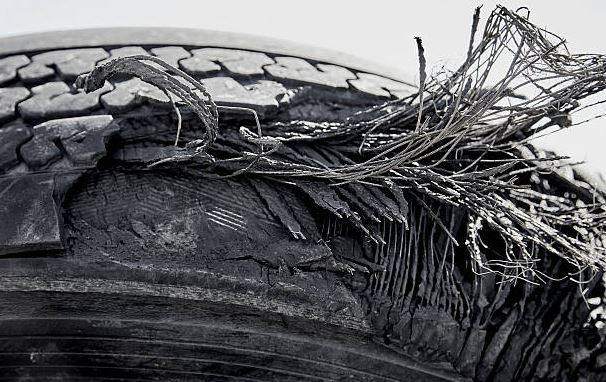 A design car defect is something that is wrong with the product before it was even built. This goes back to the beginning of the process when the product designers or engineers were creating the plans and first prototype of the product. In this case, the designers have created a product that is inherently unsafe or dangerous. For example, in 2010 a recall was issued by Toyota because the design of some cars created a problem with the accelerator being stuck, causing the driver to not be able to control the vehicle. Although the recall was issued, twenty-one people died as a result of this design defect. Other design defects could be in the form of portable heaters that short-circuit and catch on fire when turned on high or in the form of a toy that is designed with small parts that could possibly choke a child.
Manufacturing Defect
A manufacturing defect is something that happens in the production plant or assembly line. Manufacturing defects must be proven, however, to be a direct cause of a customer's injury. For instance, if a moped was built and sold without brake pads, the company would only be liable for damages if the missing pads actually caused the accident. If, for example, the moped driver ran a stop sign and was hit, the company would not be liable for the driver's negligence. Generally, these defects may be an example of one item in an entire batch being improperly made. However, it can include whole batches or shipments of a product; for instance, if a company decided to use an inferior material as a cost-cutting measure. This would be a defect in the manufacturing process even though the original design may have been sound.
Marketing Defect
A marketing defect is a problem in the way that a product is sold (or advertised) to the consumers. This can be in the form of improper labeling (such as when a toy with very small parts that could be a choking hazard is labeled as being appropriate for two-year-olds), insufficient instructions, or inadequate safety warnings. Advertisements that show products being used in an unsafe or unrealistic manner have been used to corroborate marketing defect lawsuits. However, some products cannot be made safer; if they are, they will no longer be of use to the consumers. For example, a curling iron cannot be made cooler to prevent burns because then it will not function. This can be remedied with a warning label on the product; however, failure to put such a warning on the product could constitute product liability.
Food Poisoning
The last category for a product liability case involves food poisoning or food-related claims. For instance, the recent outbreak of E. coli traced back to Chipolatas restaurants would be considered a product liability/food poisoning issue. A food poisoning claim can be brought against anyone in the "chain of distribution." In other words, the suit can involve the food growers, plant manufacturers, restaurant food preparers, and managers. However, this type of claim can be very difficult to prove in court. This is because a person usually eats the food and throws away the remainder so that it cannot be tested and confirmed to be the cause of the food poisoning. A defendant could claim that it was not their food, but another source, that caused the injury.
Who is Held Responsible for Product Liability in Florida?
Ultimately, in a product liability case, every person who was in the distribution chain can be held responsible. This can include the product manufacturer and a manufacturer of component parts. For instance, if a car company put out a car with bad brakes, but they did not make the brakes themselves but subcontracted this out to another company, the car company and the company that made the brakes could be held liable if the brakes failed and the car injured someone as a result of the defect. In addition, any person (or persons) who assemble or install the product can also be held liable. If it is a product that goes through a wholesaler, that person is also responsible as is the retail store that sells the defective product to the customer.
What are the General Rules About Product Liability?
Generally, there are two guidelines to look at when discussing product liability cases. The first involves the Latin phrase "res ipsa loquitur." That literally translates to "the thing speaks for itself." This means that the defect that is the source of the liability case would not actually exist except that someone was negligent; therefore the defendant (or defendants) are considered to be at fault
The second general rule is referred to as strict liability. This means that a plaintiff does not have to prove that a manufacturer was negligent in making a defective product. All they must prove is that the product itself is defective. Because negligence is removed from the equation, it allows the plaintiff to recover damages in a "no-fault" or "strict liability" case.
How to Prove Fault in a Product Liability Case In Florida?
There are several different avenues that can be pursued in a product liability case. These include:
What is a Strict Liability?
As previously mentioned, this involves a claim that the injuring product was defective without having to prove negligence on the part of the manufacturer. This requires that the product have an "unreasonably dangerous defect." In addition, the consumer had to be using the product as it was intended when he or she was injured for there to be grounds for a liability case. Finally, the product cannot have been changed or modified "substantially" since it was purchased.
What is Negligence?
If a manufacturer causes injuries to a party because of a defective product, then they may be liable for damages under the common law of negligence and the Consumer Protect Act, or CPA. If this is the case, then a suit may be brought forward to include recovery of damages in the event of death or injury as well as damage to property. Negligence can include the failure to properly "take care" during the design and manufacture as well as the failure to properly test the product and the failure to give the consumers an effective warning of possible dangers. If the company knows that the product is defective and does not recall the item, then they are also considered to be negligent.
What is a Breach of Warranty?
If a person is injured by a product, then they may also claim in their argument that there was a warranty (or promise) made by the manufacturer which was breached. This can involve promises or "guarantees" that are, in fact, not true. Such a warranty falls into two categories: express or implied. An express warranty is one that is stated directly, either in print or through advertising such as television or radio commercials. For instance, if a product claimed to be 100% natural in all of its marketing but in fact contained chemicals that were harmful, this could be considered a breach of an express warranty. An implied warranty is not directly stated, either through verbal or written communication. This involves the "implied warranty of merchantability." With implied warranties, it is implicit that the product is "sellable" and that it will work just the same as similar products without injury. It is also implicit that the product is fit for its intended purpose. This could include, for example, a medicine being sold as a weight loss product that does not actually cause weight loss, but instead makes the user gain weight at an even greater (and unhealthier) rate.
What Damages Can I Recover in a Product Liability Case?

The type of damages that you can expect to recover in a product liability case falls under the umbrella of compensatory damages. These would include those damages that are meant to make a person "whole" after the injury. They include two types of sub-categories
General Damages—The first of these damages are general damages that will try to place a monetary value on something that is usually not considered to be monetary. This can include pain and suffering as well as mental anguish, loss of consortium (the loss of a close family member or spouse), and the loss of "enjoyment of life."
Special Damages—These are the monetary damages that are given to reimburse the injured party for things that actually have a value from which a dollar amount can be calculated. These would include medical expenses, lot wages (including earning potential), and the cost of damaged personal property.
Florida Product Liability Lawyers At The Law Office Of Wolf & Pravato Can Help

If you or someone who is dear to you has been injured or in some way harmed by a defective product, you have rights under the law that you should be apprised of. Any type of product on the market can be produced incorrectly. A book can be printed without certain pages. A shirt can be made with one sleeve shorter than the other. But some products that are made incorrectly can cause serious injury and even death when they are used. At Law Offices of Wolf & Pravato, we have extensive experience with all manner of product liability cases including defective auto parts, faulty medical equipment, and substandard consumer products. In the past, we have helped clients recover damages due to injuries from defects in airbags, tires, and seat belts as well as asbestos, spray foam, and Chinese drywall. We have also been involved in cases related to the 2012 Stryker hip replacement recall, Granuflo dialysis, and the 2014 recall of Abbot FreeStyle Test Strips for diabetics.
Our Florida Product Liability Attorney Experienced in This Area of Law.
If you have been injured it is important to move swiftly as some states may have a statute of limitations. However, a skilled and competent attorney can walk you through the process. Even minor injuries that you may think aren't significant may worsen over time. The law office of Wolf & Pravato's team is experienced in this area of law. If you are seeking a personal injury attorney Florida, it is important to choose carefully and ask questions such as:
Will they work with industry-leading experts to determine all potential sources of liability?
Will investigative work include consulting safety experts and engineers to understand the design flaw or product defect that caused your injuries?
Will they delve into the product's history to see if prior safety concerns were known and overlooked?
Call the law office of Wolf & Pravato today to discuss your situation, your rights, and your case.