Car Defects Litigation
Car accidents happen every day, and they can be caused by all kinds of reasons. Sometimes, it's due to the weather and unpredictable road conditions. Other times, it's because a driver was too impatient or too reckless. Yet there are also times when these accidents are caused by car defects. When something is wrong with the vehicle, this unfortunate mistake could cause all kinds of accidents.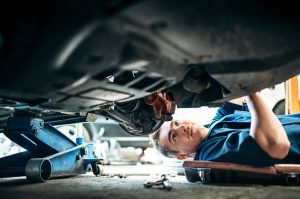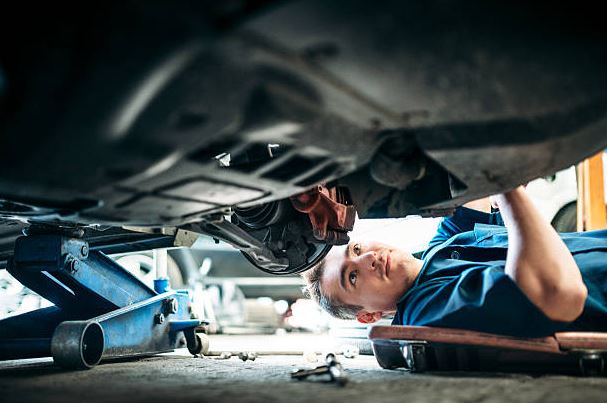 In cases when the accident is caused by a car defect, it is your right as the car owner to demand personal injury claims from the manufacturer. Car manufacturers have the responsibility to ensure the safety of their products, because a stupid mistake can be very costly indeed. When you find yourself in a tricky situation like this, your Fort Lauderdale personal injury attorneys are here to guide you every step of the way.
The Many Things That Can Go Wrong
In a perfect world, all cars will run the way they were designed to run, and nothing will go wrong. In reality however, so many things can go wrong in an accident, and car defects can actually cause serious injury or even wrongful death. Many car manufacturers have been sued for one reason or another, especially after a major car accident causes serious injuries or even death.
Below are the most common car defects that one can report:
Seatbelt failures – Seatbelts are critical because it's your body's first line of defense in a car crash. However, there have been cases when the seatbelt didn't do the job as intended. Sometimes seatbelts become undone because of inertial unlatching, which immediately removes the barrier of safety that it's supposed to provide. False latching is also a common problem, when the passenger or driver thinks the seatbelt is engaged, when in fact the latching mechanism is faulty. A broken seatbelt retractor could also cause too much seatbelt slack.
Seatbelt cases are serious because a defective seatbelt could spell the difference between a minor injury and paralysis, life and death. When your poorly made seatbelt disengages itself in the middle of an accident, this could cause major injuries that could have been avoided.
Tire defects – Faulty tires are not a joke because if your tires are defective, it could become the reason why the accident happened in the first place. Tire degradation is one problem, when the tire sold to you has been sitting on the shelves for so long that it may have aged badly or dried out. Tread separations are also common. The bottom line is if the tire is poorly made and you use it every single day, it won't be long before the tire blows out and causes you problems. This is a serious product defect claim that your lawyers can help you with.
Airbag defects – There are injuries and deaths that could have been prevented if only the air bag functioned as intended. The air bag's failure to deploy is a serious claim, especially if it can be proven that this is what caused the injury. Air bag defect cases are quite complex because you'll need a team of experts to investigate and prove the circumstances. Factors like seat position, the use of seatbelts, and the conditions surrounding the accident are all relevant and will be used to determine the validity of your personal injury claim. This is where an experienced lawyer can help you.
Seatback defects – The back of a bucket seat is held up by a mechanism that's supposed to stay there even when there's a collision. However, seatback defects have been known to cause the seat to collapse and the passenger to violently fall backwards. If the seatback is really defective, these problems could happen even when the collision is minor. In high-speed collisions, this mistake could be fatal because the passenger is thrown away from all the other safety measures that are in place, such as the seatbelts and the airbags.
Roof crush – The car is there to protect your body from injuries when collisions happen. There have been cases in rollover accidents when the car's roof structure collapses, and this can cause very serious injuries and even death. In cases like this, an immediate investigation must be conducted.
Fuel-fed fires – Your vehicle's fuel system must be designed not only to be efficient but to be safe as well. A post-collision fuel-fed fire is something you would never want to wish upon yourself or anyone you know, because it's one of the most devastating things that can happen. The passengers may survive the collision with minor injuries, but if the car burns or blows up because of the fuel-fed fire then a minor accident could turn into a disaster.
Demanding Compensation
There are clearly many things that can go wrong in an accident, but any accident is traumatic and the last thing you want to do is spend all your time trying to figure out legal matters. In many cases, victims of an accident don't even know that they actually have a right to personal injury claims. While there are many other things that can cause an accident, injuries can be exacerbated and the situation can be worsened due to car defects.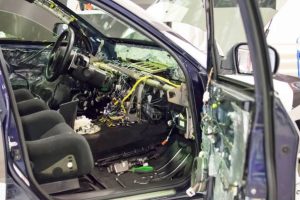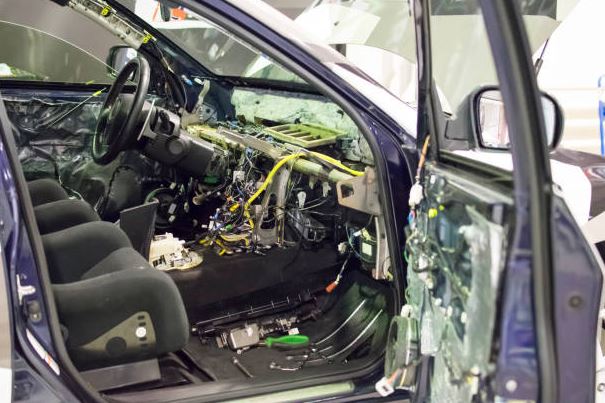 In cases like this, it's important to have an experienced attorney by your side to help investigate your case and see if you have a right to compensation. Dealing with the aftermath of any accident can be financially, physically, and emotionally devastating, especially if it has caused major injuries and even the loss of life.
Your lawyer will help you build your case and claim the compensation that is rightfully yours, which includes but is not limited to:
Payment for medical expenses and care related to the accident
Lost wages due to the injury
Support for disability
Psychological trauma, pain and suffering
Our Fort Lauderdale car accident lawyers at the Law Offices of Wolf & Pravato are ready to look at your case and help you claim what is yours.