Personal Injury Attorneys Aventura
When it comes to Florida communities, one of the newest kids on the block is Aventura, Florida, a planned community which was started in the 1970s and only incorporated as a city a little over two decades ago in 1995. This community started as a condominium development that was built in a swampy region. When one of the developers said that the project would definitely be an adventure, the name stuck and Aventura was born. This city is located right in-between two major locations—Hollywood and Miami. Those looking for a retail vacation also flock to Aventura, which is home to the fifth largest shopping mall in the United States.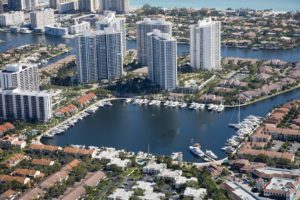 As with many towns in Florida, the population of Aventura tends to be older with children making up only ten percent of the overall population. In fact, over 1/3 of the city's population is made up of senior citizens. Because of this, you can only imagine how the city falls into the unfortunate South Florida trend of having high car crashes. That's why the attorneys of Wolf & Pravato are here for you if you are the victim of such a car accident due to negligent driving. We have years of professional experience and can ensure that your rights are taken care of in the event of an injury.
Additionally, Wolf & Pravato have been very successful with negligence cases involving defective goods and products. If you have been made sick or injured because a company failed to maintain standards on their products, then you may entitled to compensation. We can help in these cases.
In addition to auto accidents and product liability, Wolf & Pravato are able to assist with property owners who are negligent in maintaining their properties. This can include the typical "slip and fall" cases at local businesses as well as failure to maintain safety features such as stairs, railings, and security lights in rentals including the local areas numerous vacation rentals.
Finally, South Florida is known for having some of the best medical facilities in the country. However, even the best can fail to live up to the standard of care that is expected. If you are injured as a result of medical negligence, then you are entitled to compensation.
We offer Comprehensive Legal Assistance
Wolf and Pravato offer comprehensive legal assistance in the event that you or a loved one is injured as a result of another's negligence. We can help you to gain compensation for medical fees, lost wages and earning potential, and pain and suffering. Our Florida Personal injury attorneys are here to assist you and apprise you of your options in a lawsuit. You can contact us about a free consultation at 954-633-8270 or at info@wolfandpravato.com. Those in the Aventura area can contact our Miami office at 1111 Brickell Avenue (11th Floor). Police Stations Serving Aventura, FL
Aventura Police Department
19200 West Country Club Drive
Aventura, FL 33180 Aventura Hospital and Medical Center
20900 Biscayne Blvd.
Aventura, FL 33180
Mount Sinai Medical Center Aventura
2845 NE 199th St.
Aventura, FL 33180