PORT CHARLOTTE PERSONAL INJURY LAWYERS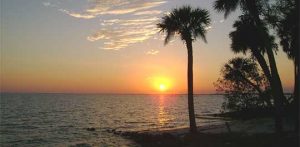 There are many little towns and communities that dot the American landscape and make visitors think dreamily to themselves, "When I retire, I'm going to move here." But perhaps no location in Florida can boast as much as Port Charlotte in that it is one of the best towns to do just that. With a population of just over 55,000 residents, Port Charlotte has been repeatedly named as one of the best cities to retire to including a CNNMoney poll that ranked it at #1 in the country for retirees and U.S. News and World Report put it on the top ten list of "Best Places to Retire in 2015" (https://en.wikipedia.org/wiki/Port_Charlotte,_Florida). The city has an average age of approximately 52, which puts the residents at about a decade older than the average Floridian. In addition, the average condo in Port Charlotte costs almost $50,000 less than similar condos in Florida (http://www.city-data.com/city/Port-Charlotte-Florida.html#b).
What is my personal injury case worth in Port Charlotte?
"Many websites will offer a free personal injury calculator to give you an idea of what your case is worth. The personal injury websites offer multipliers and formulas and want you to plug in potential claim information to calculate those personal injury numbers. NOT GOOD! I believe this method can severely undervalue many claims and plays right into the insurance company's personal injury claim strategies of paying you as little as possible. At Wolf & Pravato, we fight to maximize every single client's personal injury or wrongful death claim with our proven winning strategies." -attorney Richard Pravato
Our Port Charlotte Personal Injury Attorney Help You in Personal Injury Case
Before you can find out what your personal injury case is worth, you have to be aware of the types of damages you can be compensated for. When dealing with what is categorized as non-economic damages such as pain and suffering, inconvenience, emotional distress, mental anguish, loss of companionship of a spouse, or loss of enjoyment of life, the severity of the damage is difficult to determine since none of the costs for the damage are tangible. The complexity of a pain and suffering claim has to do with not just the physical pain undergone throughout the process of recovery/rehabilitation with possible future inabilities to follow, but also the mental toll of being overwhelmed with a flood of mixed emotions that occur during and after the incident. Because these emotions cannot be identified on any kind of medical scan, it makes these claims harder to assess. Many courts find themselves wary of pain and suffering claims because they find it can be easy to expand on that type of lawsuit. The claimant does, however, have some flexibility in the state of Florida as the victim of an injury to bring upon evidence to solidify the extent of their damage.
Each and every case has a fact pattern that is unique from the other, and therefore will have to be examined by the court because the pain will always be perceived individually and subjectively.
With that being said, the next step to take for someone with a pain and suffering claim (if it goes to court) is to find what sort of documentation is approved and accepted as support for their claim.
There are several types of documents a claimant is advised to use when trying to reinforce his or her claim for pain and suffering. The first is a mental health professional's opinion on paper referring to the injury victim's state of mind and whether his or her pain and suffering is actually deemed worthy and sufficient for legal purposes.
Another option for documentation would be the injury victim's testimony. A recap of their day-to-day suffering can impact the jury's judgment, as it can be a challenge to exude those experiences any other way.
Other important pieces of documentation worth gathering to show in court would be a doctor's note of the victim's pain and suffering along with the prescription history, testimony from the victim's spouse or family that explains how the injured victim's suffering affected the family unit, and recorded opinions from experts centralizing on the claimant's state of mind and how it compares to others in similar scenarios.
Providing objective testimony of what the claimant is no longer physically able to do versus what he or she did before the accident can be very convincing evidence. The description of the experience could be something as simple as "he no longer can sleep on his back due to the pain." It may seem like a minor issue, but it can be used as a resourceful piece of information because it allows every person in the jury to relate to those statements as such.
PAIN AND SUFFERING
In order to assess the damages under Florida's statutes for pain and suffering (at least under Fl. St. 627.737, which applies to traffic accidents) the claimant must have a "permanent injury within a reasonable degree of medical probability, other than scarring or disfigurement." If not that, then he must have endured "[s]significant and permanent scarring or disfigurement." And if not that, then the claimant must be deceased and his estate is bringing the claim for pain and suffering on his behalf.
The other type of damage that affects what your personal injury case is worth falls under the category of economic damages, where the expense of the damage is paid out-of-pocket. This includes past medical bills, future medical expenses, lost earnings, future lost earnings, property damage, loss of use of a vehicle, etc. There are also the types of damages that are categorized as punitive damages, where, according to the Legal Information Institute, they are "awarded in addition to actual damages in certain circumstances. Punitive damages are considered punishment and are typically awarded at the court's discretion when the defendant's behavior is found to be especially harmful."
Factors That We Consider To Maximum Personal Injury Compensation
There are many additional factors that we consider when attempting to value our clients' cases. Simply plugging numbers into a made-up formula can sell your case short. That is why hiring an experienced Fort Lauderdale personal injury attorney is very important to not only winning your case but also achieving the maximum compensation possible. Here are some additional factors we look at:
The severity of your injuries
The extent of a possible head injury and TBI
Permanent and lasting effects
Anticipated medical treatment for the remaining life
Anticipated lost wages and other losses for life
Another factor that is very important in determining the value of a case is a fault. Placing 100% of the blame on the at-fault driver, or the other party or business is a top priority at Wolf & Pravato. Our team of trial attorneys and experts in engineering and reconstruction fight to ensure that we win any question of "who is at fault" or liability. In Florida, courts follow a pure comparative negligence recovery system. This means that your recovery is reduced by your amount of fault in an accident or incident. Ensuring fault is placed where it belongs is critical to winning your personal injury case, and the law office of  Wolf & Pravato has a team of trial attorneys who are ready to fight for you.
Each case is unique and requires careful analysis by a qualified, experienced trial attorney. Many law firms never go to trial and have never presented a client's claim to a jury. The entire legal team at Wolf & Pravato is made up of experienced trial attorneys with decades of experience and a winning record.  There are too many variables and factors that make determining the value of any case difficult to do without the help of an experienced personal injury lawyer. Contact us today at (954) 633-8270 to schedule your free consultation to discuss your case and get a better idea of its value.
Port Charlotte Car Accident Lawyer
One of the problems, when you have such a large retiree population, comes in the form of unsafe drivers. Many of these retirees are driving well into their golden years. Unfortunately, their vision and reaction time has been diminished by age. This is one of the reasons why South Florida has one of the highest rates of car crashes in the United States. These wrecks can be caused by everything from someone distractedly not paying attention to the road as they try to find an address to someone running a red light or stop sign. If someone has hit you because of this, or because they drifted into the wrong lane, or for any of a hundred possible causes of a negligent driving accident, then you can get restitution for your damages. This restitution can include both physical damages to your vehicle, medical bills, and even lost wages and lost wage potential. However, Florida has a very stringent statute of limitations and liability laws that require a skilled Florida personal injury attorney to handle your case. That is why the Port Charlotte Personal Injury Lawyer of the law offices of Wolf & Pravato are here to help you with years of experience in handling these types of cases.
Our Port Charlotte Personal Injury Attorneys Also Help If You Injured in Medical Procedure
Another area of concern for many senior citizens and retirees is the quality of the health care that they receive. Although South Florida has some of the best health care professionals in the country, there are always a few bad apples in the bunch. If you have been injured as a result of a botched surgery or medical procedure, then you know how debilitating such an injury can be and how it can impact not just you but your immediate family. And it doesn't have to be any specific thing that a doctor does that can constitute malpractice; even a failure to act or provide a proper diagnosis can have a permanent effect on your life and livelihood. The Law Offices of Wolf & Pravato have handled many such cases against hospitals, doctors, and other healthcare workers who have negligently injured patients.
Contact Our Personal Injury or Car Accident Lawyers in Port Charlotte For Legal Help
In addition to these types of cases, the Port Charlotte car accident lawyers of Wolf & Pravato can handle a wide variety of negligence cases including those that involve slip and fall cases, premises liability such as those brought against landlords, and defective product claims. If you or a loved one has been injured as a result of another's negligence, it is imperative that you quickly contact a skilled attorney to handle your case. The Law Offices of Wolf & Pravato will offer a free consultation and review the details of your case so that you can make an informed decision about your legal options. You can contact us at 954-633-8270 or at info@wolfandpravato.com. If you are in the Port Charlotte region, you can visit our Fort Myers office at 1825 Colonial Boulevard.
Police Departments Serving Port Charlotte, FL Charlotte County Sheriff's Office
7474 Utilities Rd.
Punta Gorda, FL 33982
Punta Gorda Police Department
1410 Tamiami Trail
Punta Gorda, FL 33950
Hospitals Serving Port Charlotte, FL Bayfront Health Port Charlotte
2500 Harbor Blvd.
Port Charlotte, FL 33952
Fawcett Memorial Hospital
21298 Olean Blvd.
Port Charlotte, FL 33952 Courts Serving Port Charlotte, FL Charlotte County Clerk of the Circuit Court
350 E Marion Ave
Punta Gorda, FL 33950
Charlotte County Clerk of the Circuit Court
18500 Murdock Cir.
Port Charlotte, FL 33948
COMMUNITIES