WESTON PERSONAL INJURY LAWYERS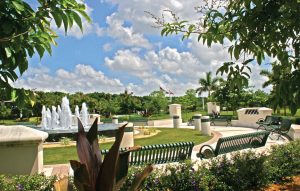 Florida's no-fault car insurance laws often leave accident victims assuming they cannot hold another driver accountable for their injuries, property damage, and pain and suffering losses. But this is untrue. Depending on who caused or contributed to your accident, you may have several options to recover compensation. Our Weston personal injury lawyers can help you exercise your right to compensation after a Weston, FL car crash.
We will evaluate your situation for free. If we believe you have a strong case, we will handle it on a contingency basis, which means we only get paid if you win an accident settlement. You face no financial risk when working with us. Call us today at 954-633-8270 to meet with a member of our team and find out about the compensation available to you based on the facts of your case.
Damages Available in a Weston, Florida Car Accident Case
The damages you can recover after a Weston crash vary based on the facts of your case. Everyone who suffers injuries in a Florida car accident is eligible to file a claim with their own personal injury protection (PIP) policy. This is sometimes called "no-fault" insurance. PIP will only cover a portion of your lost wages and medical bills.
If the other driver caused your accident and you suffered injuries, we may be able to pursue a claim based on the at-fault driver's auto liability policy. This allows us to recover additional economic damages and non-economic damages. This could include:
Compensation for pain and suffering
Compensation for the injuries sustained
Medical bills
Lost wages
Other financial costs related to the accident
Compensation for mental anguish
Lost spousal support
Wrongful Death Actions
If your loved one died from the accident-related injuries, you may be eligible to hold the at-fault motorist accountable by filing a wrongful death lawsuit. Death is an exemption to the state's no-fault auto accident laws, meaning you can step outside of the constraints placed by these statutes. We can help you file a lawsuit that holds the driver financially liable for a wide range of damages you and your family suffered.
Survival Actions
If your loved one survived for some time after the accident, we may be able to recover compensation for his estate. Call us today to see if we might be able to help you file a survival action to recover compensation for the pain and suffering your loved one endured after his car accident.
Determining and Proving Liability After a Florida Car Accident
Recovering economic and noneconomic damages from the at-fault driver both require we prove the driver was acting negligently. To do so, we must establish four elements:
Duty of care: The driver had a duty to drive carefully and keep you and others from undue harm.
Breach of duty: The driver behaved recklessly (e.g., was speeding, was distracted, driving under the influence, tailgating, etc.)
Causation: This reckless or negligent behavior caused your accident and injuries.
Damages: You suffered physical, financial, or emotional damage.
While establishing negligence is enough to recover economic damages, winning past and future pain and suffering damages requires us to go one step further. We must also prove you meet the state of Florida's permanent or "serious" injury threshold. Florida outlines this in Florida Statute § 627.737(2). A permanent injury is one that includes:
Permanent loss of an important bodily function; or
Permanent injury or impairment; or
Significant scarring or disfigurement; or
Under the law, death also qualifies.
Once we prove your eligibility and ensure we have a strong case against the at-fault driver, we can recover compensation for your past and future pain and suffering, mental anguish, and other emotional damages related to your accident and injuries. We can review your case and analyze your injuries to see if we can win this type of payout for you.
Let Us Maximize Your Payout After Your Weston Car Accident
We thoroughly investigate every case we handle, collecting a wealth of evidence and building a solid case on your behalf. Once we have a solid case, you have finalized your medical treatment, and we have determined the full value of your claim, it is time to take action.
We have experienced trial attorneys and we build our cases from the very beginning, planning to present your case to a jury and to win. Before we file a lawsuit, we usually try to settle car accident cases out of court, saving litigation for times when the insurer disputes liability or refuses to offer a fair settlement. Our approach to demanding a payout from the at-fault driver's insurance company generally involves:
Issuing a detailed demand package to the insurance company once your medical treatment has been finalized, or after we have a clear understanding of the full extent of your injuries and future medical needs.
In our demand package, we complete a thorough legal analysis of your case, your injuries and the total damages sustained and suffered.
We consult with you and come we demand an amount as full and final settlement of the case.
The insurance company will respond with an offer of settlement. We will communicate all offers to you and reject all offers that you do not agree to take. We make counteroffers based upon amounts you agree to.
Going through several rounds of negotiations to recover a settlement you deserve and agree to.
If we cannot reach a settlement you believe is fair and just, the next step is to file a lawsuit.
This approach is often successful, and we can recover the full range of damages our clients deserve through this process. Sometimes, however, a lawsuit is the best option for getting the payout you need.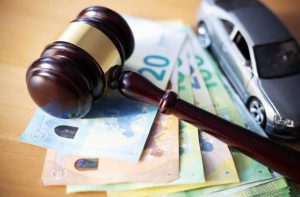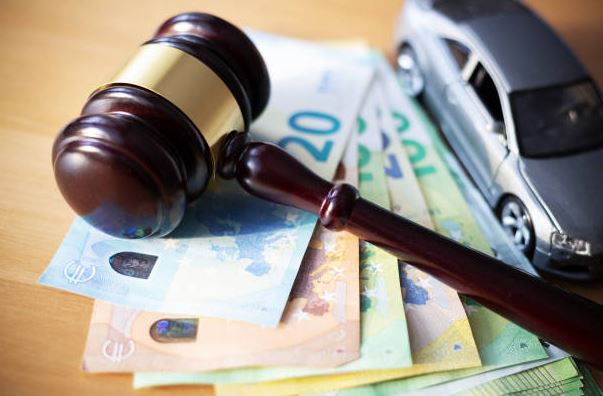 If the insurance company forces our hand, we will not hesitate to file a personal injury lawsuit against the at-fault driver. We will represent you in court and fight for a verdict that compensates you for the full value of your medical care, property damages, past and future pain and suffering, and other losses.
Talk to Our Weston Personal Injury Lawyers About Your Case Today
At the Law Offices of Wolf & Pravato, our team handles every type of Florida auto accident. We have experience managing cases involving:
Cars
Trucks
Motorcycles
Bikes
Skateboard
Pedestrians
Our team will review the validity of your claim and advise you of your right to compensation, and help you understand your options for maximizing your payout. If we deem you have a strong case, we will handle every aspect of the process. We will file your claim, manage communication with the insurer, negotiate for a fair settlement, and even file insurance claims for you, leaving you free to focus on your physical recovery.
We will take your case on a contingency basis. This means you do not pay us unless we win. You face absolutely no risk when you work with our Weston personal injury team.
Call the Law Offices of Wolf & Pravato today at 954-633-8270 to discuss your Weston car accident with a Florida personal injury attorney for free.
Police Departments Serving Weston, FL Weston Police Department
17300 Royal Palm Blvd.
Weston, FL 33326
Hospitals Serving Weston, FL Cleveland Clinic Florida
2950 Cleveland Clinic Blvd.
Weston, FL 33331
Broward Health Weston
2300 N Commerce Pkwy.
Weston, FL 33326
Courts Serving Weston, FL West Regional Courthouse
100 N Pine Island Rd.
Plantation, FL 33324
South Regional Courthouse
3550 Hollywood Blvd.
Hollywood, FL 33021
Broward Courthouse
540 SE 3rd Ave.
Fort Lauderdale, FL 33301
COMMUNITIES