PERSONAL INJURY LAWYER HALLANDALE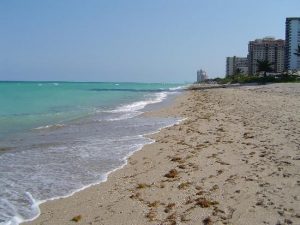 One of the southernmost locales in the United States is Hallandale Beach, a small town in Broward County, Florida, with a population of about 33,000. Hallandale Beach is a tourist spot for those who enjoy casinos and racing, with Gulfstream Park and Mardi Gras Casino, which provides casino gambling and also plays host to the World Classic of Greyhound Racing. This small town is also home to several banks and brokerage firms, with a strong business district that bolsters the local economy alongside the tourist industry. Because of the high number of retirees looking to move near entertainment centers like those in Hallandale Beach, this area is growing rapidly in population and in terms of economic growth.
In any size city, there is crime and those who would commit criminal acts. But throw in casinos with lots of cash, mix in some alcohol, and then add in lots of out-of-towners and you have the potential for major issues. A business such as a casino has a legal obligation to maintain security and keep its patrons as safe as possible. If such a business fails to prepare for foreseeable security issues and someone gets injured, then the business can be held liable for the injury. The same goes for landlords who have an obligation to provide a safe environment by making sure that locations like parking lots and common areas are well-lit and secure. If you have been injured in one of these manners through the negligence of others, then Wolf & Pravato's attorneys are here to help you get the justice you deserve.
Another issue that is quite common in South Florida has to do with traffic accidents. This is a two-fold issue with such a high level of tourists and senior citizens on the road. Tourists often can inadvertently cause accidents because they do not know the area well and their unfamiliarity can lead to mistakes that can be costly. And some senior citizens stay behind the wheel a bit longer than they should due to failing eyesight and slower reaction time. These accidents can be debilitating for the injured party and can lead to medical problems and bills. Wolf & Pravato can help you to receive compensation for your pain and suffering and to help you cover your medical bills and other expenses.
Negligence can come in many forms and types—automobile accidents, personal injury, medical malpractice, and even defective products. But if you are injured in one of these cases, it is necessary to find an experienced law firm that can help you. That is where Wolf & Pravato comes in. We have years of experience in all manners of negligence cases to help you.
One of the biggest problems when a person is injured is the feeling that you are on your own with no possibility for help or assistance. But that is not the case. If you or a loved one has been injured because of someone else's negligence, then you can find help from the qualified and experienced Florida personal injury attorneys of Wolf & Pravato. You can contact us about a free consultation at 954-633-8270 or at info@wolfandpravato.com. Those seeking help in the Hallandale Beach area can contact our Fort Lauderdale office at 2101 W. Commercial Blvd. Suite 1500.
Police Departments Serving Hallandale, FL
Hallandale Beach Police Department
400 S Federal Hwy
Hallandale Beach, FL 33009
Hospitals Serving Hallandale, FL Aventura Hospital and Medical Center
20900 Biscayne Blvd.
Aventura, FL 33180
Memorial Regional Hospital South
3600 Washington St.
Hollywood, FL 33021
Memorial Regional Hospital
3501 Johnson St.
Hollywood, FL 33021
Kindred Hospital South Florida – Hollywood
1859 Van Buren St.
Hollywood, FL 33020
Courthouses Serving Hallandale, FL Hallandale City Clerk
400 S Federal Hwy
Hallandale Beach, FL 33009
South Regional Courthouse
3550 Hollywood Blvd
Hollywood, FL 33021
COMMUNITIES