Bus Accident Lawyer Florida
Both public and private buses are relatively safe modes of transportation in towns and cities. But these vehicles are still subject to accidents due to a wide range of factors, such as collisions. These accidents can result in personal injuries to the drivers, conductors, and passengers, as well as to motorists and pedestrians. In the following sections, our Florida bus accident lawyer will discuss the basics of Florida bus accident compensation claims.
How to Determine Fault Factors In Bus Accident Florida?
After a bus accident, the police authorities, as well as the insurance company and bus company, will likely conduct an initial investigation into the matter. This is necessary to determine the fault factors involved in bus accident and, thus, the liability of the parties.
What are the Common Causes of Bus Accident in Florida?
The common causes of bus accidents include:
Drivers on the wheel while fatigued
Drivers who are under the influence of intoxicants, stimulants, and narcotics
Drivers who have little to no appropriate training and/or who have not been screened prior to employment
Buses that have been improperly loaded, such as overloading
Buses that are in poor condition or that have been improperly maintained
Of course, not all vehicular accidents involving buses are the fault of their drivers or their companies (i.e., maintenance systems). Other motorists and pedestrians may also be at fault.
The extent of liability for the bus drivers, conductors and their companies will partly depend on the determination of these factors. The success of the victims' compensation claims will also be affected by these fault factors. For your bus accident compensation contact our Florida bus accident attorney for more help.
What are the Unique Risks in Bus Accidents In Florida?
The risks of accidents in buses are lower in comparison with motorcycles accidents and car accidents. But there are unique features in buses that increase the chances of personal injuries when accidents occur.
Buses aren't equipped with safety devices usually required by law in sedans, trucks, and sports utility vehicles, among others. Passengers don't have the benefit of seat belts, airbags, and helmets, thus, their risks for personal injuries increase in the event of a collision or crash.
Buses have a higher risks of rollovers or tip-overs in comparison with standard passenger cars. Indeed, these vehicles may be larger but their design also makes them susceptible to tipping or rolling over.
These distinctive features will also be considered in Florida bus accident compensation claims for personal injuries sustained by passengers, pedestrians, and motorists. If you are involved in bus accident contact our bus accident lawyer Florida at the law offices of Wolf & Pravato.
How Florida Bus Accident Lawyer Help in Complicated Compensation Claims Process?
The importance of hiring a Florida personal injury lawyer in compensation claims related to bus accidents cannot be overemphasized. The complicated processes involved including the voluminous papers required are time-consuming, as well as beyond a layman's understanding.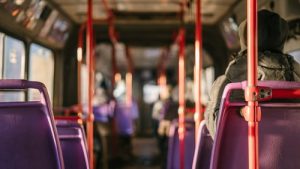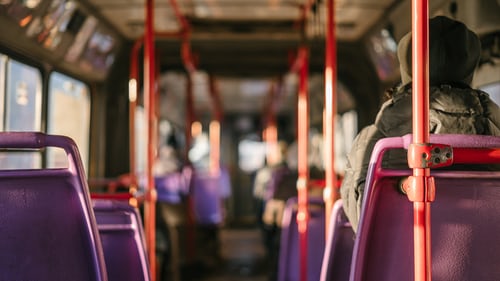 The specialized knowledge and skills required are best left to an experienced personal injury lawyer. While success in claiming just compensation for injuries sustained isn't guaranteed, the chances for getting it increases.
Think of it this way: You have an experienced legal professional fighting for your rights to just compensation after suffering from personal injuries. Your life will be better for it, especially when you have suffered from major physical injuries and mental trauma.
Let's take a look at the possible scenarios that can happen in a bus accident-related compensation claim lawsuit.
When the driver of another car is at fault, you can file a third-party claim with said driver's insurer. You may seek compensation for your medical expenses and lost income, among others.
When the bus driver is at fault, the claims process can be more complicated, especially when the bus owner is a government entity. In the United States, in fact, most buses including public transportation and school district buses are owned by the government and its entities. According to the National Highway Transportation Safety Administration, 37% of bus fatalities are from school bus accidents.
When the bus driver of private bus is at fault, you can file a compensation claim with the bus company and/or its insurer. Your Fort Myers personal injury lawyer will determine the best course of action to get your just compensation.
When your compensation claim is denied, you will want to file a compensation claims lawsuit with the appropriate court. Again, a Florida bus accident attorney with comprehensive experience in cases similar to yours will be your most valuable ally.
You may also file your compensation claims on your own without the benefit of lawyers. But this isn't such a good idea – unless, of course, you have in-depth knowledge about the law, intensive skills in reading and writing legal documents, and preparing for court appearances, among others. Contact our bus accident lawyer Florida for your compensation claim.
How to File Claim Against the Government in Bus Accident in Florida?
Let's assume that the bus accident involved a bus owned and operated by the State of Florida and/or its agencies and instrumentality. In general, your claims for compensation should include the following statements:
The claim is made against the concerned public body, or its employee, officer, or agent;
The time, place and circumstances behind the claim are clearly detailed; and
The name and address of the person filing the claim.
Each jurisdiction in the State of Florida may have its own statute of limitations – the period within which a claim can be filed without prejudice to the parties. You and your lawyer should be aware of the deadlines lest you lose the right to file compensation claims and the lawsuits related there to. Our Florida bus accident lawyers can help to file compensation in your bus accident case.
A few things about filing compensation claims against the State of Florida and its agencies, instrumentalities, and officers/employees/agents.
The State waives its right to sovereign immunity, as stated in Florida Statutes Section 768.28, and agrees to be named as a respondent in a lawsuit for certain torts. The torts must be listed in the abovementioned act.
The person injured by the government agency or its employee may file a compensation claim for injuries sustained if:
The injury was caused either by the wrongful act, negligence, or omission of the agency and/or its employees;
The claimant's losses can be remunerated with monetary damages, as is the case in most negligence cases; and
The circumstances giving rise to the personal injury are such that the negligent party (i.e., person) would have been liable for it as a private party.
You should ask your personal injury lawyer about the limitations that Florida laws impose on compensation claims.
Contact Our Florida Bus Accident Lawyer For More Help In Your Case:
In conclusion, you are well-advised to hire an experienced Florida bus accident lawyer before making the decision to file compensation claims related to your personal injuries suffered in relation to a Florida bus accident. You will be provided with reliable information about the best steps to take in the following days. Contact our experienced bus accident attorneys in Florida at the Law Office of Wolf & Pravato at (954) 633-8270.
We help the victims of other practice areas:
Read our blog related to the bus accident: