Bus Accident Lawyer Fort Myers
The Fort Myers bus accident lawyers at the Law Offices of Wolf & Pravato can explain your legal rights and help you pursue compensation following a bus accident. We can help accident victims to know their bus accident rights who suffered injuries when:
They were riding a bus during an accident or incident
A bus collided with their vehicle
They were on foot or riding a bike, and a bus hit them
If you or a loved one sustained injuries in any of these circumstances, we may be able to help. Call (954) 633-8270 now for your free case evaluation and consultation.
How Fort Myers Bus Accident Lawyer Pursue a Payout on Your Behalf?
When you trust a Fort Myers bus accident attorney from the Law Offices of Wolf & Pravato with your Fort Myers bus accident case, you can focus on healing from your injuries while we take care of pursuing compensation on your behalf. We promise to: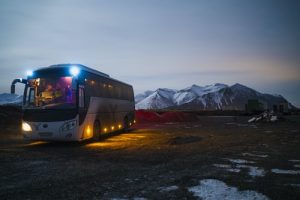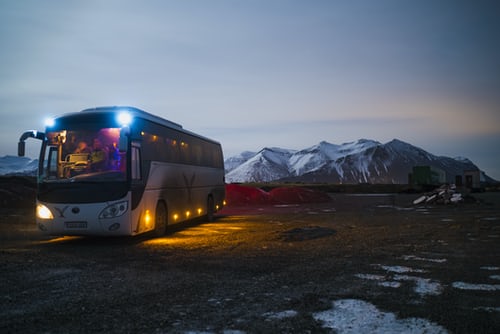 Help you understand your rights
Outline your legal options
Explain your legal situation
Answer any questions and address any concerns you may have
Our Fort Myers personal injury lawyer team helps our clients understand all aspects of their case and feel comfortable with the actions we take on their behalf. This may include building a compelling case, attempting to negotiate an out-of-court settlement, or filing a lawsuit and taking the case to trial.
At the Law Offices of Wolf & Pravato, our Fort Myers bus accident lawyer team will fight for your best interests throughout the legal process. We will take on any company, government agency, or private party to try to recover the payout you deserve. We get no attorney's fees unless we recover compensation for you. Call (954) 633-8270 today to learn more.
What are the Recoverable Damages in a Fort Myers Bus Accident Case?
We seek compensation for bus accident victims through a settlement or court award that covers a wide range of accident-related expenses and losses. The value of each case depends on the facts of that case, but many victims can recover damages, including:
Current and future medical care and related costs
Ongoing care costs
Current and future lost wages and benefits, or diminished earning capacity
Related expenses paid out of pocket
Property damages, including repair or replacement of a vehicle
Pain and suffering damages
We may also be able to pursue wrongful death damages if a loved one passed away because of the injuries they sustained in a bus accident in Fort Myers. We can explain the available damages in this type of case during your initial consultation.
Our Fort Myers Bus Accident Attorneys Take on All Types of Bus Accident Cases

If you suffered injuries in a bus accident, or if your child was on a school bus when an accident took place, you may not know how to protect your rights and pursue compensation to cover medical bills and other expenses.
In some cases, the bus operator or their insurer may try to offer you a settlement in the first days following the accident. We urge you to discuss your case with an attorney first.
At the Law Offices of Wolf & Pravato, we understand the complexities of bus accident cases and know how to help our clients recover the payout they deserve. We can prove your damages and build a compelling case against the bus driver and operator. This may include:
Greyhound or other commercial transportation
Lee County Schools
A tour company
The owner of a private coach
Florida law differs depending on who owns and operates the bus involved. While we can pursue compensation in each case, the way to navigate the claims process is different when a government agency operates the bus versus when a corporation operates the bus versus when a private owner operates a bus. A bus accident lawyer from the Law Offices of Wolf & Pravato can identify the liable parties in your case and take action on your behalf.
Call (954) 633-8270 today to schedule a time to discuss your bus accident case with a member of our Florida bus accident lawyer team for free.
Act Today to Hold the Bus Operator Liable for Your Injuries
Florida law limits how long we can pursue a lawsuit against the liable bus operator, but there are also other reasons why it is important that you reach out to us as soon as possible after your accident. When the bus operator is a government agency, such as LeeTran or Lee County Schools, we may only have a few weeks to notify them of your injuries and begin the claims process.
It is also easier to identify and gather evidence in the first days and weeks following an accident as crucial evidence, such as video of the accident, digital recorder data, and post-accident drug testing results could become lost or get destroyed if we do not act quickly.
Talk to a Fort Myers Bus Accident Attorney Today
As soon as your injuries stabilize, we encourage you to reach out to the Law Offices of Wolf & Pravato about your Fort Myers bus accident case. We offer free case reviews and can explain your legal options.
Call (954) 633-8270 now to get started with your complimentary consultation.
We also help the victims of other practice areas:
Read our blogs related to Bus Accident: