Brain Injury Attorney Miami
If you or a loved one is suffering from a traumatic brain injury, you know the amount of financial and emotional stress it can place on a family.
At the Law Offices of Wolf & Pravato, we are dedicated to representing clients just like you. If your traumatic brain injuries were the result of someone else's negligent behavior, you have the right to hold him or her accountable for their actions. While we cannot undo your traumatic brain injuries, we can build a strong case to pursue the damages you deserve.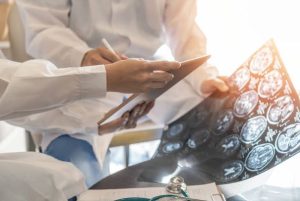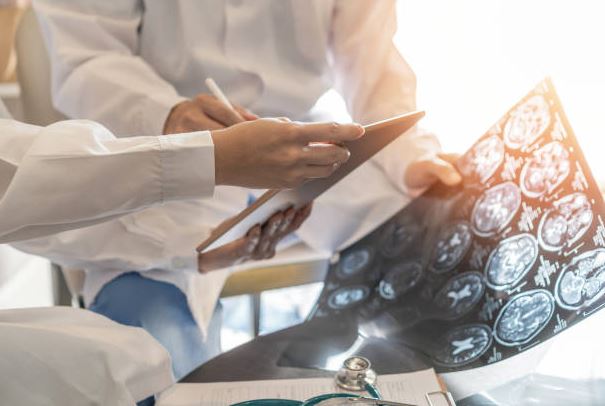 A brain injury lawyer Miami can help you understand your personal injury rights. Contact us today at (954) 633-8270 for a free, no-risk review of your case.
Most Common Causes of Traumatic Brain Injury in Miami
Traumatic brain injuries are usually caused by a sudden blow to the head that disrupts your normal brain function or activity. Some of the most common causes of traumatic brain injuries include:
Slips and Falls
Traumatic brain injuries can affect your life in many ways are commonly caused by falling accidents, particularly among older adults or young children. These could be the result of falling down a poorly maintained staircase, tripping over uneven flooring at a store or restaurant, or slipping due to an unmarked spill. Property owners have a responsibility to maintain a safe environment for their guests. If a loved one suffered a TBI due to a slip and fall accident in Miami, we can help you hold the negligent party or parties liable for their actions or failure to act.
Car Accidents
Vehicular collisions are another common cause of traumatic brain injuries. These accidents are often the result of negligence on behalf of one or more of the drivers, possibly resulting from speeding, distracted driving, or driving while under the influence of drugs, alcohol, or fatigue.
Sports Accidents
More attention has been paid recently to the long-term problems of traumatic brain injuries sustained in sports accidents. If you or your child sustained a traumatic brain injury as a result of a sports-related injury that was misdiagnosed, our Miami personal injury lawyer can advise you of your rights.
Violence
Domestic violence, gunshot wounds, and other forms of assault and battery can all cause traumatic brain injury.
Contact the Law Offices of Wolf & Pravato today at (954) 633-8270, for more information about your rights when it comes to personal injury lawsuits related to traumatic brain injuries.
Common Symptoms of Traumatic Brain Injuries
Traumatic brain injuries can range in seriousness, causing temporary or permanent harm depending on the severity of the damage. Symptoms can be wide-ranging, as well, with some appearing immediately and others manifesting days or weeks later.
Common Signs of mild traumatic brain injury include:
Temporary loss of consciousness
Difficulty sleeping, or sleeping more than usual
Problems with speech
Headache
Difficulty concentrating
Mood swings
Sensitivity to light
Sensory problems
Signs that you or someone you love may be suffering from a moderate or severe form of a traumatic brain injury include:
Loss of consciousness for an extended period of time
Loss of coordination
Repeated vomiting
Inability to wake up
Slurred speech
Combativeness or other unusual behavior
Profound confusion
Numbness in fingers and toes
If you or a loved one experiences any of the above symptoms, visit a healthcare provider right away for immediate treatment. Do not assume the problems will go away on their own. Reach out to a brain injury lawyer in Miami from our firm shortly thereafter.
Establishing Liability in a Traumatic Brain Injury Case
When a person or entity's negligence results in a TBI, the victim has the right to recover compensation for their losses. Our team can help establish the four main elements of negligence, which are:
Duty of Care: This means that the defendant (or negligent party) owed a duty to the plaintiff. For example, drivers owe a duty to other drivers and pedestrians to drive carefully. By that same token, store owners owe a duty to ensure the safety of customers by keeping their property in a reasonably safe condition.
Breach of Duty: This means that the defendant breached their duty of care. Examples of a breach of duty include a driver who is reckless or a store owner who allows water to be left on the floor without signage, causing someone to slip.
Causation: This means that the breach of duty was the cause of the plaintiff's traumatic brain injuries.
Damage: The victim suffered injuries, losses, and other expenses as a result. Damages include medical bills, property damage, lost wages, loss of earning potential, or pain and suffering.
You do not have to navigate all these complexities on your own. Contact the Law Offices of Wolf & Pravato at (954) 633-8270 for a thorough consultation about your legal rights and choices available to you.
Damages You May Be Able to Recover After a Traumatic Brain Injury in Miami

While every case is different, there are a number of damages that victims are commonly able to recover compensation in traumatic brain injury cases. They include:
Medical expenses
Lost wages
Loss of earning potential
Pain and suffering
Property damage
If a close loved one passed away due to a traumatic brain injury, family members of the victim can also pursue a wrongful death action to recover:
Funeral and burial expenses
Wages and benefits provided by the deceased
Loss of companionship
Loss of consortium
Call Our Miami Traumatic Brain Injury Attorneys Today to Get Started
If you or a loved one has sustained a traumatic brain injury, you are not alone. A brain injury lawyer in Miami at the Law Offices of Wolf & Pravato is here to help guide you through the process of pursuing compensation for your injuries. Call us today at (954) 633-8270 for a free consultation.
We also help the victims of other practice areas and same practice areas in different locations:
Brain Injury Lawyer West Palm Beach
Read Our Blogs related to Brain Injuries: