Cape Coral Personal Injury Attorney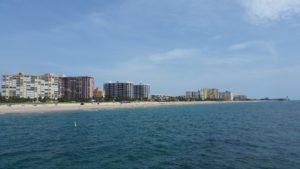 If you are looking for a "Waterfront Wonderland," then look no further than the city of Cape Coral in Lee County, Florida. Cape Coral has the largest square mileage of any city between Tampa and Miami and is located on the beautiful blue waters of the Gulf of Mexico. According to the last census, the population was a little less than 170,000 residents with 17% of those being senior citizens over the age of 65. This city was a master-planned community that was founded in 1957 and it has more miles of canals and navigable waterways than any other city in the world. (Yes, even more than Venice, Italy.)
Our Experienced Personal Injury Lawyers in Cape Coral
Even though many people are attracted to Cape Coral and other locations in Florida for "fun in the sun," there is actually an epidemic-level problem across the state—bad driving. Florida has one of the highest levels of car crashes in the country. One reason for this is the high number of tourists who may cause accidents because they are unfamiliar with the area. The other big reason is the high number of retirees who continue to drive even after they may no longer be able to safely operate a motor vehicle. That is why Wolf & Pravato is available to help take care of you if you are the victim of another driver's negligence. Our attorneys are very knowledgeable and experienced in handling cases such as this. If your case goes to trial or is settled out of court, you know that you have received the greatest attention and diligence for your case.
Another specialty area for our attorneys is with defective products. If you have been injured by a product that should have been recalled due to a serious design defect, then you could possibly hold the manufacturer liable for their negligence in creating and marketing the item. This also goes for food products that are contaminated leading to health problems. Manufacturers and retailers can and should be held responsible for allowing unsafe products to be sold and Wolf & Pravato will help you if you are injured by such a product.
Cape Coral also has a large number of rental properties, both for year-long residents and families looking for a vacation rental. The owners of these and other properties have a standard of care that they must follow in maintaining the property and ensuring that it is safe. Failure to do so constitutes negligence on the part of the owner; if this has happened to you, we are very familiar with personal injury suits and can consult with you and inform you of your rights in this area.
Finally, the large number of retirees and senior citizens means that there is an abundance of medical facilities in the area. However, not all of these areas diligent in their care as others are. If you are injured due to the negligence of a medical/health care professional, then you may be entitled to not only payment of your medical bills, but also lost wages and pain and suffering.
Contact Cape Coral Personal Injury Attorneys Now
If any of these situations apply to you, then it is important to consult with an Florida personal injury attorney that is knowledgeable and diligent in his or her pursuit of justice. Wolf & Pravato's lawyers are here to offer a free consultation by calling 954-633-8270 or emailing at info@wolfandpravato.com. Those in the Cape Coral area can contact our Fort Myers office at 1825 Colonial Boulevard. Police Departments Serving Cape Coral, FL Cape Coral Police Department
1100 Cultural Park Blvd
Cape Coral, FL 33990
Hospitals Serving Cape Coral, FL Cape Coral Hospital
636 Del Prado Blvd.
Cape Coral, FL 33990
Va Clinic Cape Coral
2489 Diplomat Pkwy E
Cape Coral, FL 33909
Lee Memorial Hospital
2776 S Cleveland Ave.
Fort Myers, FL 33901
Courthouses Serving Cape Coral, FL Lee County Courthouse
1700 Monroe St.
Fort Myers, FL 33901
COMMUNITIES