West Palm Beach Medical Malpractice Attorney
NO FEES UNLESS WE WIN
Fill out the form below to submit your inquiry

Healthcare Negligence & Medical Malpractice Lawyer In West Palm Beach
If you or someone you love was injured due to medical negligence, you may have a medical malpractice claim. Medical professionals are required to provide a reasonable standard of care when treating their patients. Failure to do so can result in doctors, nurses and other medical staff being held liable for damages to the patient. For more help contact our West Palm Beach medical malpractice lawyer.
How West Palm Beach Medical Malpractice Lawyer Prove Negligence in my Medical Malpractice Claim?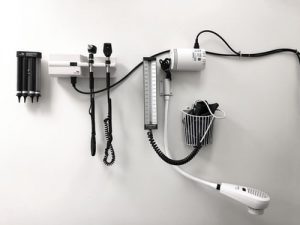 In a medical malpractice lawsuit, the injured patient can sue a medical professional for pain, mental anguish, medical expenses, lost wages, lost earning capacity, etc. In order to have a successful filing a claim of medical malpractice, the injured patient must be able to prove that:
The patient was owed a duty of care
A breach of duty occurred due to the negligence of the medial professional
The negligence of that medical professional directly resulted in injury to the victim
The injury resulted in compensable harm to the patient and that the victim is entitled to damages
How to Recover Medical Malpractice Lawsuit in West Palm Beach?
It is typically necessary for medical malpractice lawsuits to hire an expert witness to corroborate your story. This witness can explain to a jury that the medical professional in your case did not live up to the standard of care that a reasonable professional would under similar circumstances. The expert witness will also testify as to whether they believe the negligence of the medical professional led to your injury. Contact our medical malpractice lawyers in West Palm Beach to evaluate your case.
What are the Limits on Medical Malpractice Awards in West Palm Beach, FL?
The State of Florida places limits on certain kinds of medical malpractice awards. There is a cap placed on the amount of non-economic damages a person can receive in a medical malpractice lawsuit. Non-economic damages are the non-quantifiable losses incurred due to an injury, such as pain and suffering, mental anguish, disfigurement, etc.
In Title XLV Torts Section 766.101, non-economic damages from medical malpractice by a practitioner is limited to $500,000 and damages caused by a non-practitioner are limited to $750,000. In the case of wrongful death or catastrophic injury, damages are limited to $1 million and $1.5 million respectively.
However, there is no limit on economic damages, such as medical expenses, lost wages, or other monetary losses that you suffered due to your injury.
Contact Our West Palm Beach Medical Malpractice Lawyers
You don't have to suffer due to the negligence of a medical professional. If you have been injured or suffered from malpractice in West Palm Beach, contact the West Palm Beach medical malpractice attorneys from the law offices of Wolf & Pravato today to set up a consultation – 1-954-633-8270.
We also help the victims of other practice areas:
Read our blog related to medical malpractice:
---
"I would highly recommend Wolf & Pravato. The whole team was highly professional and helpful. They kept me informed ever step of the way. That actually make you realize you are not just a number but a member of their family that they care what happens with your case. Thank You Richard Pravato and Betsy for all you have done to make this as painless as possible".
Dawn Thomas, Personal Injury Victim
"Words cannot begin to explain the gratitude I have for Vincent and Richard Provato and their staff. I have taken a long and hard two year journey through recovering from my accident and they were there with me and for me every step of the way. If you can put your faith in anything, put it in this, that this firm did their job and never had me question their ability to do so once. "
Katherine K., Personal Injury Victim
Tony Martorano, victim of a car accident
"The $1 million helped me pay my
medical bills and my UM coverage…"
Tony Martorano, victim of a car accident
"The Wolf and Pravato Law firm really went to bat for my wife, who was in a horrible auto crash. Having someone on your side who truly cares about your well being the future good health is worth all the money in the world! "
Joan Bedall, victim of a car accident