Accidents On I 95 In Fort Lauderdale
I-95 begins in downtown Miami before continuing up the entire East Coast for 1,900 miles to the Canadian border. Running along the Atlantic Coast and cutting through 15 states, I-95 is the most congested road for up to 60% of its length. The path for 300,000 vehicles daily, I-95 is known to be one of the most dangerous highways for driving.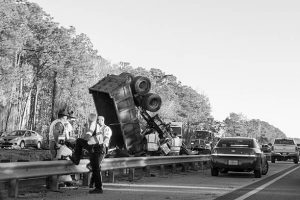 I-95 highway in the Fort Lauderdale area is mainly known for its notorious driving. The express lanes on I-95, in and around Fort Lauderdale, are always busy with traffic jams and collisions. The tourist attractions of Miami-Fort Lauderdale have drawn more and more vehicle traffic, squeezing the highway system. Despite knowing its history of accidents, drivers mostly end up with severe consequences because of reckless driving, leaving permanent damage on the victim and families.
The Contributing Factors for Accidents on I-95
FDOT(Florida Department Of Transport), in collaboration with the Florida Department of Highway Safety and Motor Vehicles (FLHSMV) and its division of the Florida Highway Patrol (FHP), have taken measures to tackle the vast number of cars, buses, and trucks traffic that has congested the highway I-95. Below are some of the major reasons for the accidents on I-95.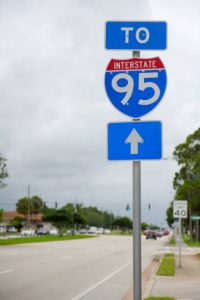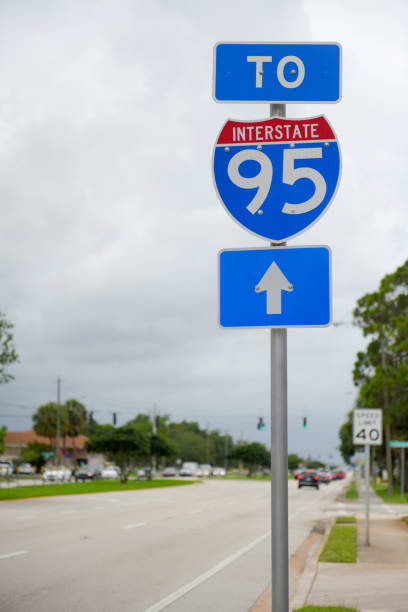 Speeding on I-95 highway contributes to severe injuries and fatalities. One can have lesser control over the vehicle while speeding aggressively. It is a dangerous situation for the reckless drivers and the rest of the travelers on I-95, including Public Safety Workers and Law enforcement officers. Speeding leaves a disastrous effect with people not using seat belts and airbags in their vehicles. According to NHTSA, there are more fatal crashes with people not using seat belts.
Drink and Drive: Multiple vehicles piling up, head-on collisions, and rollovers make I-95 deadly. To reduce the drink and drive cases, the FDOT has enforced some stringent laws. Police use a breathalyzer as a device to test alcohol content. Drivers under the age of 21, with BAC .02% and above, will trigger a DUI charge. Above 21 years of age, the amount increases to .08%. Commercial vehicles drivers are limited to a BAC of .04%.
Due to limited law enforcement staff in this area, drag racing and drunk driving is rising on I-95. Law-breaking lousy behavior is going unnoticed. Having learned of this, drivers are having a careless attitude towards traffic rules.
There are plastic pole barricades between the lanes to nudge people to stay within the lanes. Often, drivers ignore the lane discipline and move between the poles to access express lanes. This lane diving attitude is another reason for accidents on I-95. Trucks or 18 wheelers have thoroughfare through I-95. Driving huge trucks can be stressful and pressurizing. Drivers with a lack of sleep or rest indulging in alcohol can be catastrophic.
Teens Contribute to Major Road Accidents on I-95
Teens driving recklessly are at higher risk leading to dangerous accidents. They can get distracted easily with friends on board. Carelessness, drunk driving, immature driving, and lack of experience puts safety at risk. Teenagers tend to ignore the importance of seat belts.
Facts show the rate of accidents is higher between Memorial Day and Labor Day. It is also known as 100 deadliest days. One-third of the teen's deaths due to accidents are caused by ignoring safety belts, leading to more crashes on Friday evenings than other days. Non- Florida drivers lack the driving skill essential to maneuver through this area.
Consuming Alcohol and Drugs can be the reason for accidents on I-95 Highway
Consuming alcohol and drugs can impair driving skills and is against the law. Consequences are always irreversible. Parental guidance is the only hope to encourage teens to follow traffic rules for safe and comfortable driving.
Parents are the best example for their kids. Spend time talking to them about the importance of traffic rules and regulations. Share your experiences. Set restrictions on the number of passengers, cell phone usage, and time of the day they drive.
Contact the Law Offices of Wolf & Pravato
Are you stepping out for dinner? Enjoy your drinks within limits, or it's best to skip if you are driving. Drive carefully through the dangerous intersections. Stay cautious of vehicles entering and exiting the highway. Still, if you become a victim of a road accident on I-95, Call us and Our Fort Lauderdale car accident lawyers will help you get out of the trouble.