I-95 in Florida is the Worst for Car Accidents
According to a March 2022 report in the Miami New Times, one research firm looked at 20 years of data and named a one-mile stretch of I-95 in Fort Lauderdale as the deadliest mile in America. According to this report, almost 50 times the number of fatal crashes occurred on this mile of interstate than the average highway mile nationwide. Indeed, I-95 in Florida is the worst for car accidents based on this criteria.
If you were in a crash on I-95 or elsewhere in South Florida, a car accident lawyer can help you navigate the financial recovery process. You could be eligible to seek compensation for medical bills, lost wages, and more.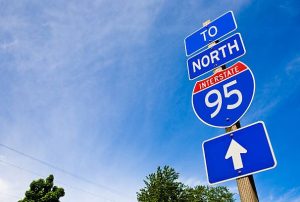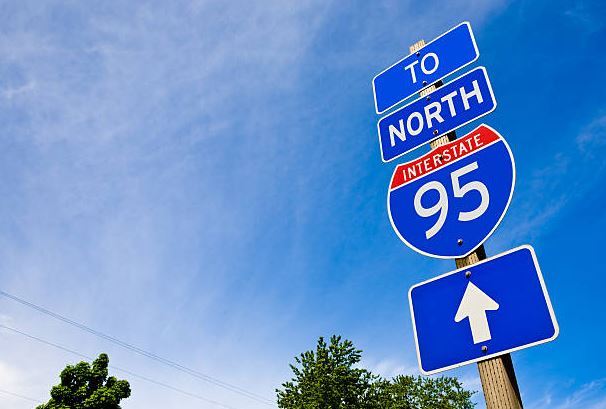 Is All of I-95 Dangerous? 
The stretch of I-95 that contains the deadliest mile in the United States lies between I-595 and State Road 84 in Broward County. However, this highway as a whole is considered significantly dangerous. More than 200 accidents occur along all of I-95 per year, making it the second most dangerous highway in the country. (Broward Palm Beach New Times)
The FLHSMV reports some of the highest fatality totals in Florida are in southern and central Florida counties along stretches of I-95. This includes Miami-Dade, Broward, and Palm Beach Counties.
According to the Florida Department of Highway Safety and Motor Vehicles (FLHSMV), Broward County authorities—including the Fort Lauderdale Police Department, state police, and county officials—reported 41,376 crashes countywide in 2021. Of these accidents, there were almost 24,000 injuries and 263 fatalities.
Why Is I-95 So Dangerous in South Florida?
There are numerous factors that contribute to making I-95 so dangerous in Florida. The deadliest stretch of I-95 is very close to the Fort Lauderdale-Hollywood International Airport. Many of those who use the road every day are tourists in rental cars they are unfamiliar with, navigating an area that is new to them.
Snowbirds or other travelers who are only in the area for a part of the year could also be unfamiliar with traffic patterns or which lane they need to be in, leading to accidents.
Drunk and impaired driving can also play a role, especially in Miami and Fort Lauderdale, where nightlife and beach parties are a big draw for many tourists and locals alike.
What Do I Need to Know If I Am in a Crash on I-95 in Florida? 
Florida car accident law is sometimes confusing for crash victims. You have 14 days to seek medical help under Florida's no-fault rules. Then, you will report your injuries to your insurance provider to get compensation. For more serious injuries, you may be able to pursue a case against the at-fault driver.
Like those that often occur on I-95, crashes at high speed may lead to more significant injuries beyond what no-fault coverage usually pays. So again, discussing your options with a Fort Lauderdale car accident lawyer is a good idea to better understand your options.
How Can an Attorney Help With My I-95 Car Accident Case? 
After a collision on I-95, you should prioritize your medical care. If you have any pain, swelling, or other signs of injuries, seeing a doctor as soon as possible is important. If you have any moderate or serious injuries or are worrying about what to do if your no-fault insurance will not cover the full costs, you can contact a personal injury lawyer's office that handles car accident claims in your area.
When you speak with an attorney's team, you should expect an honest, prompt, and understanding assessment of your case and the possibility of getting compensation through a liability claim or lawsuit. In addition, you will want a firm that devotes time to your case and helps guide you toward deciding what to do next.
There are time limits on filing a lawsuit after a Florida car accident. Under Florida Statutes § 95.11, you have two years to pursue a wrongful death action and four years to file a personal injury lawsuit. However, there are much shorter deadlines for filing your no-fault insurance claim and taking other action, so connecting with an attorney's team as soon as your injuries allow is a good idea.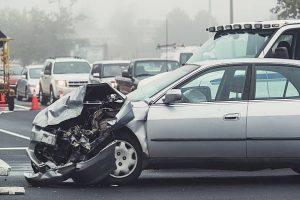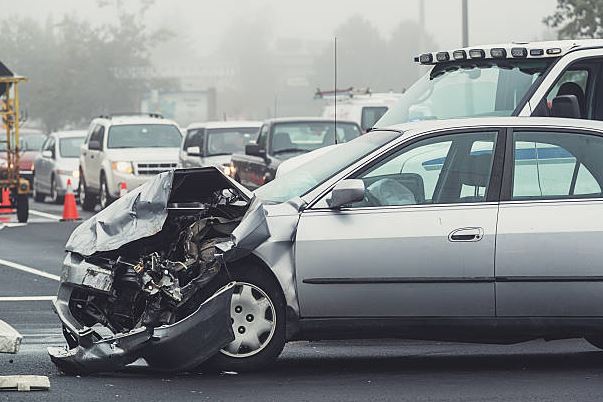 Contact us at the Law Offices of Wolf & Pravato Today
As South Florida car accident lawyers, our Fort Lauderdale personal injury attorneys understand how dangerous I-95 and many other South Florida highways can be. We represent many accident victims who've been harmed on these dangerous roads.
At the Law Offices of Wolf & Pravato, our Florida personal injury lawyer provide free consultations for those hurt in collisions in the communities we serve. This includes Fort Lauderdale and other areas of South Florida around I-95 and other dangerous highways. You can connect with our team for a complimentary case review today. Call (954) 633-8270 to get started.