Dog Bite & Animal Attack Attorney In Fort Myers
If you suffered injuries in a dog attack in South Florida, you should consider talking to a dog bite lawyer in Fort Myers about your options. At the Law Offices of Wolf & Pravato, we offer free case reviews and consultations. Call (954) 633-8270 now to talk to a member of our Fort Myers dog bite team.
What is Florida Dog Bite Law and How It Affects Your Case?

Florida has strict dog bite laws that allow victims to hold the dog owner liable regardless of the dog's past behavior. Even if the dog has no history of viciousness, the owner may be responsible for your injuries under state law. Many local municipalities also have laws in place addressing what happens when a dog attacks.
If you provoked the dog or if you were trespassing at the time of the attack, it may be more difficult to prove your case. The best way to learn about the strength of your case is to reach out to us and talk to an animal attack lawyer in Fort Myers about your options. You can reach the Florida dog bite lawyer at (954) 633-8270.
How Dog Bite Attorney Fort Myers Help Me in Dog Bite case?
When you agree to let our Fort Myers dog bite attorneys take on your case, you become a member of the Wolf & Pravato family. As a part of our family, you can feel confident that we will aggressively pursue the compensation you need and deserve. In addition, we will take all the time necessary to ensure you understand your case and your rights.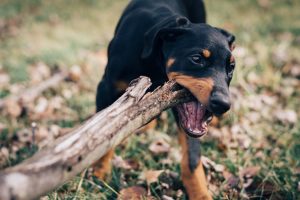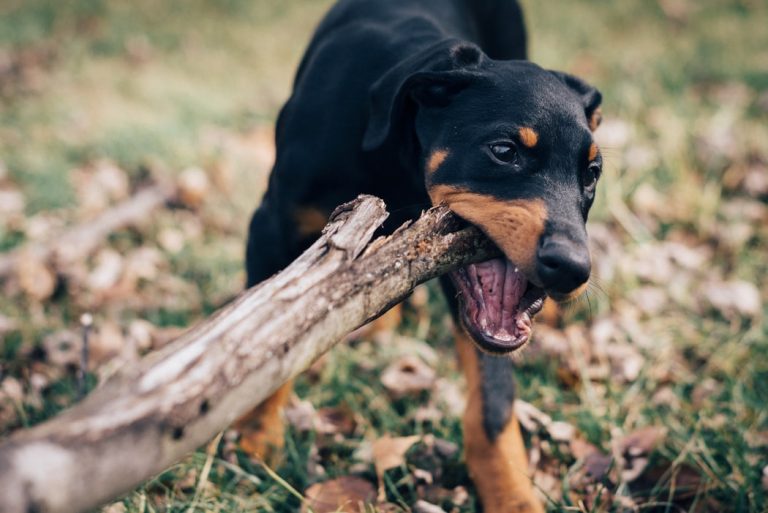 When it comes to building a case on your behalf, we will review the facts of your case and collect evidence to hold the dog owner accountable. Then, we can work toward a fair settlement agreement or decide to litigate your case.
Throughout this process, our team is available for responsive and prompt communication. We can answer any questions or concerns at any time. Call us today at (954) 633-8270 to learn more.
What are the Injuries and Recoverable Damages After a Fort Myers Dog Bite Incident?
Victims of dog attacks may sustain a wide range of life-altering and life-threatening injuries. Some victims suffer serious impairments following a dog bite incident. Possible injuries include:
Puncture wounds
Scarring and disfiguring soft tissue damage
Tendon, ligament, and muscle damage
Facial injuries
Broken bones
Wound infections
Dog bites get infected easily, and an untreated infection can quickly spread to the blood, causing septicemia. This type of systemic infection can cause the person to pass away unless treated aggressively.
When We Pursue Damages in a Dog Bite Case in Fort Myers, Florida?
When we pursue damages in a dog bite case, we take into consideration the severity of your injuries and the pain and suffering you endured, as well as your economic losses. We may be able to recover damages that include:
Medical care and treatment costs
Prescription drugs expenses including painkillers and antibiotics
Ongoing care costs
Future care costs
Lost wages and benefits
Diminished earning capacity
The value of damaged personal property
Miscellaneous out-of-pocket expenses
Pain and suffering
We can also help you recover damages through a Fort Myers wrongful death action  if your loved one passed away from fatal injuries or a systemic infection.
How to Take Legal Action as Soon as Possible Before Time Runs Out in Dog Bite Injury case?
Florida has a statute of limitations that puts a deadline on how long you have to file a civil lawsuit against the owner in a dog bite case. When we discuss your case during our initial consultation, we can help you understand the time limits that may apply in your case.
Call to set up a time to meet with a member of our Fort Myers personal injury lawyer today. We can talk with you at your home or another location that works for you. We can even meet with you at a local hospital if you have an appointment or are still undergoing treatment.
Talk to a Dog Bite Attorney in Fort Myers About Your Case
If you or a member of your family sustained dog bite injuries in an incident in Fort Myers or elsewhere in South Florida, the team from the Law Offices of Wolf & Pravato can help. We will review your case for free and pursue compensation on your behalf at no out-of-pocket expense. We handle these cases on a contingency basis. We only get paid if we recover damages on your behalf. Call (954) 633-8270 to learn more about our services and for your free initial consultation with a member of our team.
Fort Myers Dog Bite Attorneys FAQs
A dog bite claim can be complicated and stressful. To help you navigate the process, below are a few of the common questions animal attack attorneys in Fort Myers regularly receive.
Can a Dog Bite Cause Permanent Damage?
According to Animal Bites, studies indicate that even minor dog bites can become dangerously infected.
While some injuries may heal without a mark, severe dog bites can cause long-term or permanent scarring, disfigurement, and nerve and tissue damage. For some patients, a dog bite can cause post-traumatic stress disorder (PTSD), anxiety, and depression.
How Long Does It Take to Recover From a Dog Bite?
Dog bite recovery periods vary depending on the extent and severity of your injuries. If your injuries were minor and treated quickly, you could recover within a few weeks. More severe injuries can take months or years to heal.
How Can a Dog Bite Lawyer Help Me Pursue Damages?
A dog bite lawyer offers legal support throughout your claim. They can handle phone calls and correspondence with insurance companies and opposing counsel, so you can focus on recovering from your injuries. In addition, a dog bite attorney can gather evidence to prove your claim. They submit demands to the other party and their insurance company and file your personal injury lawsuit within the statute of limitations. Once your claim is underway, your attorney represents your interests in negotiations and/or at your dog bite injury trial.
Do I Have to Go to Trial for a Dog Bite Case?
While your attorney will begin preparing your dog bit case for trial immediately, most cases settle out of court. A dog bite lawyer who handles such cases will work with the insurance company to negotiate a fair settlement for your losses. If negotiations are not successful, your case may proceed to trial. An out-of-court settlement is still possible during trial proceedings. However, if a fair settlement is still unattainable, the judge or jury may award a verdict based on the evidence provided.
How Much Is a Dog Bite Lawsuit Worth?
Your dog bite claim value differs depending on the circumstances surrounding the incident. More severe and long-term injuries are more likely to receive a higher payout than superficial injuries. Negligence is also a primary consideration for dog bite claim values. For instance, if the dog owner received previous warnings or was aware that their dog was vicious, you could pursue a higher settlement. Hiring legal representation can help you secure a fair settlement amount for your dog bite injury.
How Long Does It Take for a Fort Myers Dog Bite Claim to Settle?
Your claim can take anywhere from a few months to years, depending on your case's complexity. Your dog bites attorney in Fort Myers can provide you with a more specific timeline after a thorough case review.
Read our blog on Dog Bite Injuries:
Pedigree Dog Food Recall – Must Read for all Dog Owners
Law in Favor of Dogs
Dog Food Recall Is Your Pet Safe