How Long Do You Have to Go to Doctor After a Slip and Fall
There is no specific rule about how soon you should see a doctor after a South Florida slip and fall, but the sooner you get checked out, the better. Not only is prompt medical care important in ensuring you do not have any serious injuries that do not show up right away, but it could also be key in proving your accident-related injuries later. 
We encourage you to seek medical care after any slip and fall in South Florida. This could include:
Calling 911 and having an ambulance take you to the nearest hospital

Having someone drive you to your preferred emergency room

Making an appointment with your family physician

Going to a walk-in health clinic
Get Medical Attention as Soon as Possible After a Slip and Fall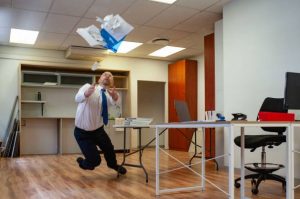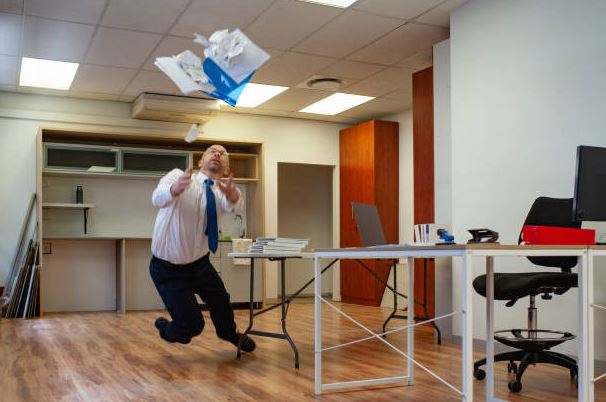 There are two important reasons to see a doctor as soon as possible after a slip and fall accident. These reasons include:
Ensuring Any Injuries Get Prompt Treatment
We recommend calling for paramedics and letting an ambulance transport you to the hospital. This ensures you get treatment quickly and leaves little question about how your injuries occurred. If you do not believe you suffered injuries, you may instead opt to see your regular doctor. If you cannot get an appointment within 24 hours, though, you may want to consider going to the emergency department or a walk-in clinic instead. 
Many walk-in clinics can check you over and rule out injuries like internal bleeding in just a few minutes without an appointment. This is important even if you do not believe you are hurt. Some injuries, including traumatic brain injuries and injuries to internal organs, are not always obvious in the first hours or even days after an accident.
Protecting Your Legal Right to Pursue Compensation
In some cases, people believe they do not have time to see a doctor or there is some other reason that prevents them from getting checked over immediately following a fall. Later, they develop symptoms and see a doctor who diagnoses them with an injury. They need medication, physical therapy, or surgery. They may miss time at work, and it could cost them thousands of dollars. 
When they try to hold the building owner responsible, the insurance company will try to deny that the injuries occurred in the fall. Since days or weeks passed between the fall and their doctor's appointment, it can be difficult to refute this. Going to a doctor right away clearly establishes a link between the accident and your injuries.
You Can Pursue Compensation as Soon as Your Injuries Stabilize
Under Florida premises liability law, you have the right to hold the owner of the property where you fell liable if their actions or inaction caused your injuries. This means you can pursue compensation for the expenses and losses you suffered related to your fall. This could include: 
The cost of ambulance transportation to the hospital 

The medical care you received

Your lost wages

Out-of-pocket costs
However, Florida law also sets a statute of limitations on how long you have to take legal action against the property owner. Generally, this is four years following the fall, but this is not always the case. 
We like to get started on this type of case as soon as the victim's injuries stabilize. At this point, we have a good idea if they will need additional medical care in the future, require ongoing care currently, or if they will be able to return to work. 
Proving Your South Florida Premises Liability Case

When we handle a slip and fall case, we build a strong argument on behalf of our client to show: 
That the homeowner, property owner, or business owner did not exercise reasonable care to help our client avoid injury; and

The owner should have foreseen the fall as a possibility; and

Our client was a customer, welcomed guest, or otherwise lawfully present on the property; and 

Our client suffered financial damages because of the fall and their injuries.
We conduct a full investigation into every slip and fall case we handle. This requires us to identify and analyze all available evidence to prove what happened and who is responsible. This evidence could include:
Interviewing eyewitnesses

Reviewing incident reports, police reports, or other documents

Obtaining and viewing any video of the fall

Looking at any pictures of the scene after your fall 
We also need to prove the severity and extent of your injuries and document your economic losses related to the fall. This may require us to: 
Enlist medical expert witnesses to explain your prognosis, current care needs, and future care needs

Request copies of your relevant medical records

Collect medical bills, receipts, and other documents

Work with experts to put prices on diminished earning capacity, future care costs, and other expenses
When we have a built a strong case to show negligence, liability, and the value of your damages, we will pursue compensation from property owner or occupier. We can sometimes negotiate a fair out-of-court settlement, but we can also litigate your case to recover the compensation you deserve. 
Call the Law Offices of Wolf & Pravato About Your South Florida Slip and Fall Accident
If you or a loved one suffered slip and fall injuries in South Florida, the team from the Law Offices of Wolf & Pravato will review your case and help you understand your rights. We may be able to pursue a payout on your behalf based on the state's premises liability law. 
Call now at 954-633-8270 for a no-cost evaluation with a member of our team. We handle these cases on a contingency basis. You owe no attorney's fees unless we recover compensation on your behalf.